35 youth organizations were granted the right to enter the organizing committee of a large-scale international project
35 youth organizations were granted the right to enter the organizing committee of a large-scale international project
RUDN Student Council participates in preparation of XIX World Youth and Students Festival in Sochi.
35 youth organizations and associations, including RUDN Student Council received the right to become a member of National Preparatory Committee. XIX World Youth and Students Festival will be held in Sochi, October 14-22, 2017.

Glimpses on the history of Festival:

World Conference of Youth for Peace took place in London after World War II. It was agreed to organise World Federation of Democratic Youth and initiate World Youth and Students Festival.

The first festival was held in 1947 in Prague. 17 thousand people from 71 countries attended it.

Then the festivals were organised in the capitals of Eastern Europe: Budapest (1949), Berlin (1951), Bucharest (1953) and Warsaw (1955).

The first festivals were held once every two years. In the late 40's - early 50's there was an increase in the number of participants and their countries.

The number of participants increased up to 30 thousand by the mid 50-ies. They represented more than 100 countries.

The festival was attended by many youth organizations. The original aims of the project were struggling for peace, solidarity and the idea of internationalism and independence of nations.


VI World Festival of 1957, Moscow was the largest in the history of the festival movement. 34 thousand people took part in it. They represented 131 countries of the world and achieved a record.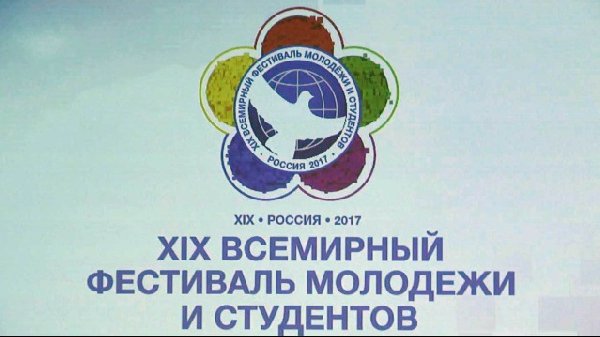 About RUDN
31 Jan
RUDN University becomes a federal innovation platform in the priority area "Informatics. Digitalization"
The new list of federal innovation sites (FIS) of the Russian Federation includes 30 new organizations. Among them is the Peoples' Friendship University of Russia. This became possible thanks to the development of the Digital Preparatory Faculty of RUDN University.
About RUDN
16 Dec 2022
RUDN University confirms the title of the "greenest" university in Russia and strengthens its position in the global ranking
RUDN rose to the 26th position in the UI GreenMetric 2022 ranking and confirmed the status of the "greenest" university in Russia. The ranking includes 1,050 world universities, of which 52 are Russian.
About RUDN
21 Jul 2022
RUDN University is in 4th place in terms of the number of entries in the TOP-10 of the "Expert" ranking
Peoples' Friendship University of Russia is represented in all 16 subject rankings and in five out of six subject profiles of the Expert Analytical Center ranking. RUDN University showed the best results in the following areas: "Ecology" and "Agriculture and Biological Sciences" — 1st place. "Mathematics", "Chemistry", "Artificial Intelligence", "Renewable Energy" are in the TOP — 5 subject ranking. In total, 152 universities were ranked in 2022 (137 in 2021).