China hosts SCO Education Week RUDN University intends to extend the list of joint programs with SCO countries
China hosts SCO Education Week RUDN University intends to extend the list of joint programs with SCO countries
For the first time China hosts SCO Education Week. RUDN University intends to extend the list of joint programs with SCO countries
First results of the Week- "Education without borders" conference, negotiations with the authorities of Dalian University of Foreign Languages, round tables on "Regional studies", "Ecology", "Energy production", "Nano-technology", "IT", "Economics" and "Teaching science". RUDN University is represented by Larisa Efremova, Vice-Rector for international academic mobility talking on "SCO University – innovation project of multilateral cooperation".
Larisa Efremova:
The Week is a dialogue of representatives of SCO state bodies, lecturers and managers of SCO universities. They analyze joint Master's programs, curricula, effectivity of network cooperation, reveal problems and make suggestions and recommendations for SCO ministries of education to correct development concepts. The Week is a site for signing bilateral and multilateral agreements. We think we will sign a number of agreements and initial new joint programs in Economics and Teaching sciences. Here we should understand that a good graduate student is first of all a good undergraduate student and SCO University project should be strengthened in the field of joint Bachelor's programs. We also aim at activating preparatory courses and continuing education programs and coordinating and recognizing educational standards. This will strengthen research and academic cooperation of our countries and provide highly- qualified staff for social and economic development of SCO countries.
Reference
X SCO Education Week is for the first time held in Dalian, China. The initiative was brought forth by Russia – for 9 years the Week has been held in different regions of Russia – Moscow, Belgorod, Altai, Ufa, etc. The agreement was signed 10 years ago and after 10 years of active cooperation it was agreed to hold the meeting in Dalian University, China. Dalian Univerity Rector is President of the Chinese administration of SCO University. Out of 79 SCO Universities 123 are Chinese.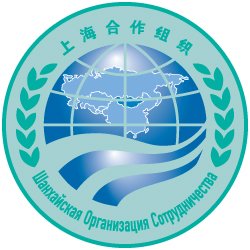 About RUDN
21 Jul
RUDN University is in 4th place in terms of the number of entries in the TOP-10 of the "Expert" ranking
Peoples' Friendship University of Russia is represented in all 16 subject rankings and in five out of six subject profiles of the Expert Analytical Center ranking. RUDN University showed the best results in the following areas: "Ecology" and "Agriculture and Biological Sciences" — 1st place. "Mathematics", "Chemistry", "Artificial Intelligence", "Renewable Energy" are in the TOP — 5 subject ranking. In total, 152 universities were ranked in 2022 (137 in 2021).
About RUDN
27 Jun
RUDN University and Roskachestvo sign a cooperation agreement
June 21, RUDN Rector Oleg Yastrebov and the head of Roskachestvo Maxim Protasov signed a cooperation agreement.
About RUDN
24 Jun
RUR World University Ranking 2022: RUDN University in the top 100 best universities in the world in terms of teaching quality
RUDN University has risen from 401 to 361 place in the international RUR World University Ranking 2022 over the year. Peoples' Friendship University of Russia entered the top 100 universities in terms of "Teaching Quality", ranking 95th in the world and 8th among Russian universities. In total, 1,024 universities were ranked in 2022 (869 in 2021).