Co-working space opened at RUDN
September 8, RUDN opened a new facility - co-working space for studies, creativity and work. It used to be innovation, then became trendy and later – good business.
The first co-working space for 50 places was first opened in 2012. In 2017, co-working space for more than 100 working places was opened at RUDN.
The design is minimalistic and laconic, the place looks like a smart-office with big round tables and chairs painted original colors. The layout allows working both individually and in a team – doing homework, generating new ideas and doing brainstorming. The place has a lot of electric sockets and 5 wi-fi access points.
The first visitors were students from different countries who really appreciated the novelty. «I'm sure the place will be popular among students, it's the first time I've seen such a place at Russian universities», says Rev Kadigamuve Annuruddha Thero, President of RUDN Association of Asian students.
At the opening ceremony Rector joked that he had to be foreman, monitoring all stages of construction, choosing the color of the walls and type of the floor.
«We have created open space so that you could discover the whole world in one university – in RUDN! Welcome to RUDN University!», said Vladimir Filippov, RUDN Rector. He said that when he was a student he had to go from the student dorm to the reading hall in Orjonikidze street to prepare for classes in a quiet place.
The co-working space is not only for studies but for student events as well – like the «What? Where? When?» mind game.
After the official part the students talked with the Rector. Danil Oleinikov, Chair of the Student Council suggested putting soft armchairs, to which the Rector ironically replied: «Do you also need pillows and beds? The place is for work and studies».
Some of the ideas were supported, like put coolers with cold and hot water. It is also planned to use RUDN brand-style, increase the number of working places and wi-fi access points, re-design the ground floor of the library and create the same zones in other buildings.
The first co-working space in Russia appeared in Ekaterinburg as regular cafes. Later the trend was developed in other universities.
Send us your ideas how to use RUDN University brand-style in RUDN co-working space at pr@rudn.ru, write «co-working ideas» in the letter subject.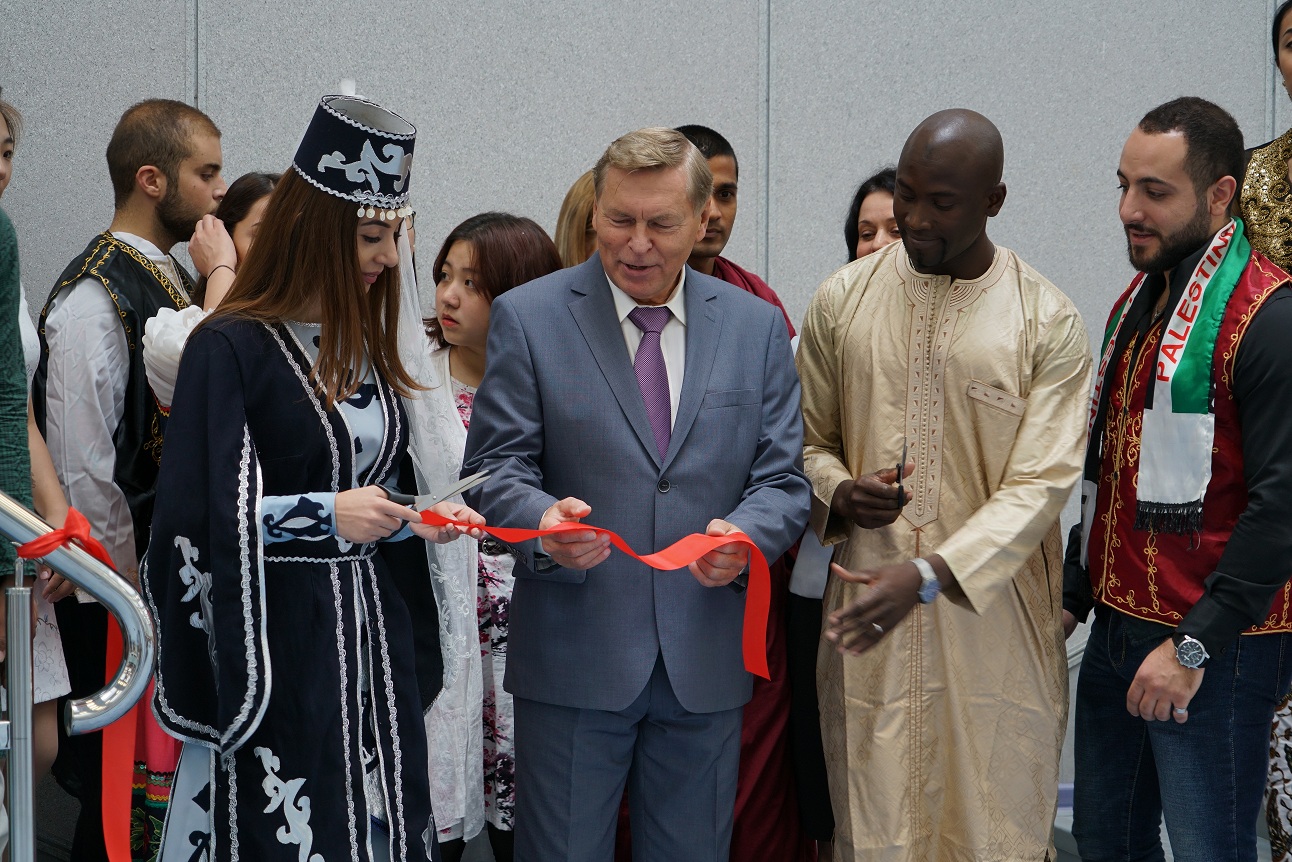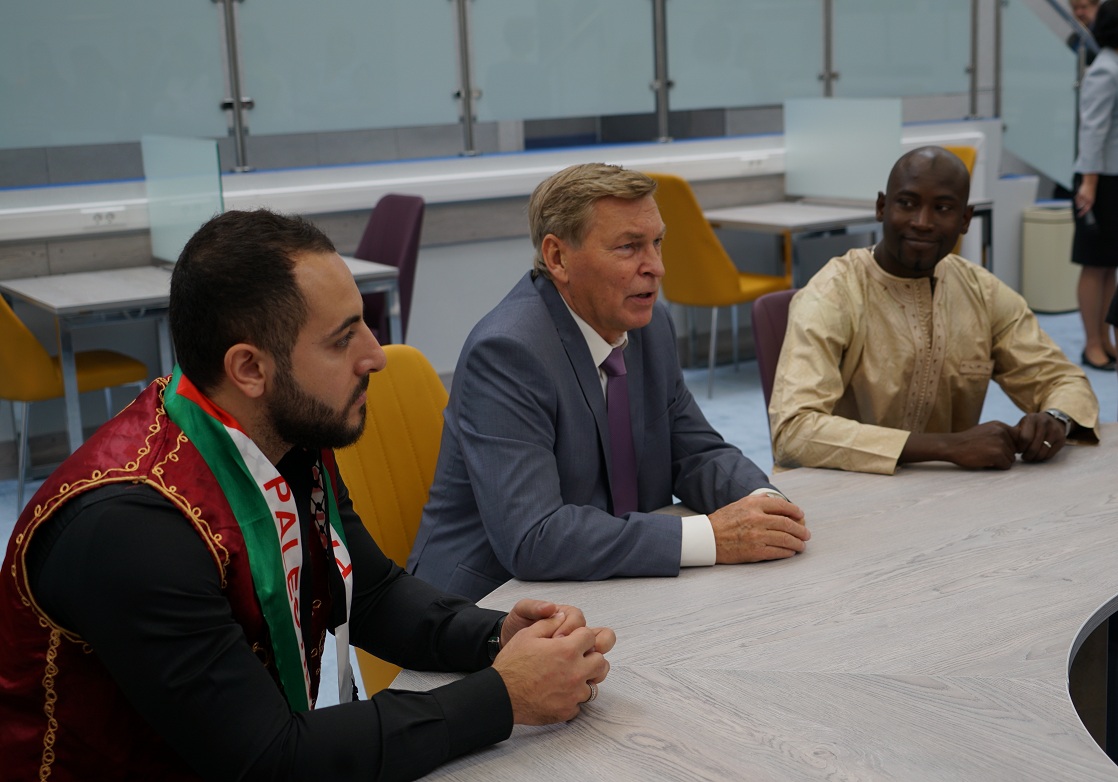 About RUDN
21 Jul
RUDN University is in 4th place in terms of the number of entries in the TOP-10 of the "Expert" ranking
Peoples' Friendship University of Russia is represented in all 16 subject rankings and in five out of six subject profiles of the Expert Analytical Center ranking. RUDN University showed the best results in the following areas: "Ecology" and "Agriculture and Biological Sciences" — 1st place. "Mathematics", "Chemistry", "Artificial Intelligence", "Renewable Energy" are in the TOP — 5 subject ranking. In total, 152 universities were ranked in 2022 (137 in 2021).
About RUDN
27 Jun
RUDN University and Roskachestvo sign a cooperation agreement
June 21, RUDN Rector Oleg Yastrebov and the head of Roskachestvo Maxim Protasov signed a cooperation agreement.
About RUDN
24 Jun
RUR World University Ranking 2022: RUDN University in the top 100 best universities in the world in terms of teaching quality
RUDN University has risen from 401 to 361 place in the international RUR World University Ranking 2022 over the year. Peoples' Friendship University of Russia entered the top 100 universities in terms of "Teaching Quality", ranking 95th in the world and 8th among Russian universities. In total, 1,024 universities were ranked in 2022 (869 in 2021).