International students of Russia met at RUDN at the All-Russia Forum
30 June - 3 July. RUDN hosted the All-Russia Forum of international senior students of Russian universities. The Forum was aimed at strengthening educational and intercultural dialogue of young people from different countries
30 June - 3 July. RUDN hosted the All-Russia Forum of international senior students of Russian universities.
The Forum was aimed at strengthening educational and intercultural dialogue of young people from different countries. Among key tasks are forming Russia's friends communities who will promote the Russian language and culture abroad and help international students study Russian.
The event brought together more than 300 people – representatives of 46 countries (30 universities from 25 RF regions) and featured round tables on promoting Russian educational programs abroad and strengthening international reputation of Russian universities, master classes on personality growth, visit to RUDN Museum, sport competitions, a tour of Moscow and a gala-concert.
Guests could test their knowledge in an Olympiad on Russian as a foreign language. The best were participants from Macedonia, Ecuador, Afghanistan, Moldova and China.
The Forum is organized in the frame of RUDN student associations development program together with the Association of international students of Russia with the support of the RF Ministry of education and science.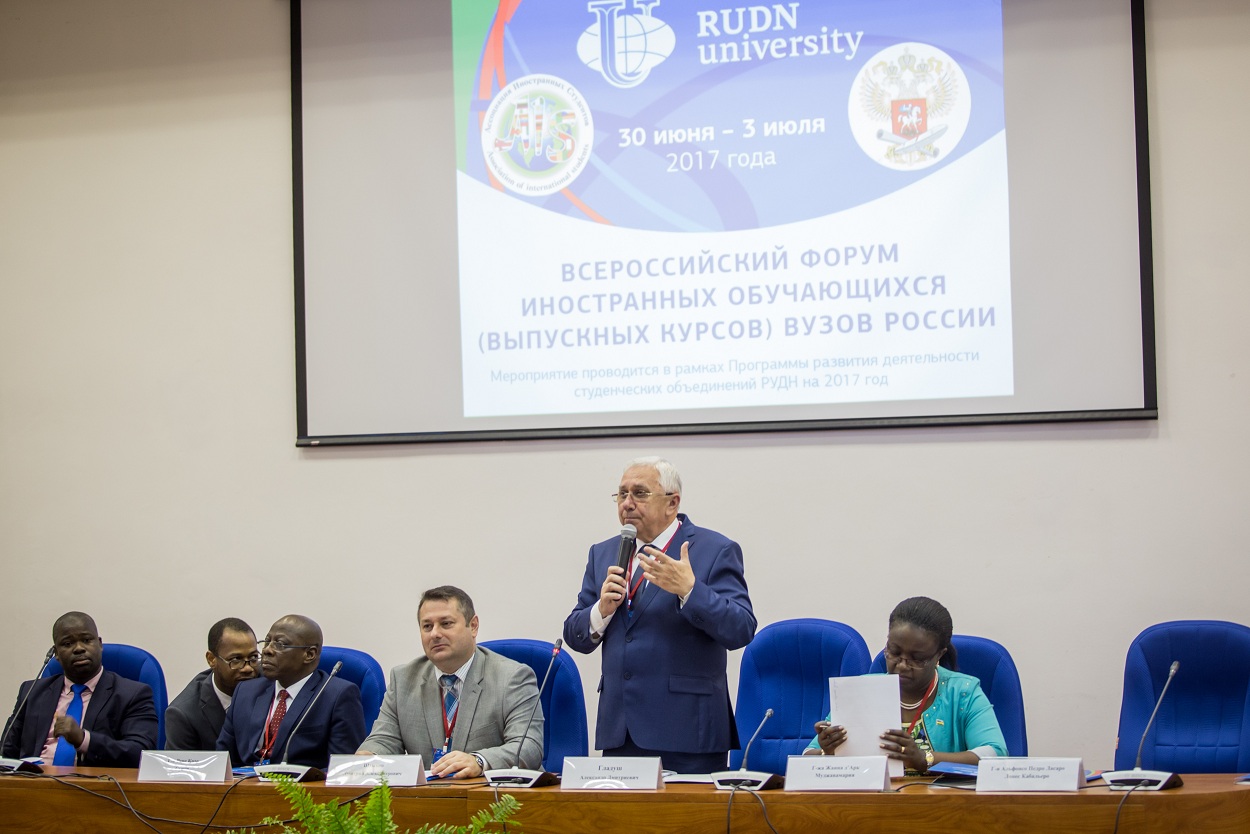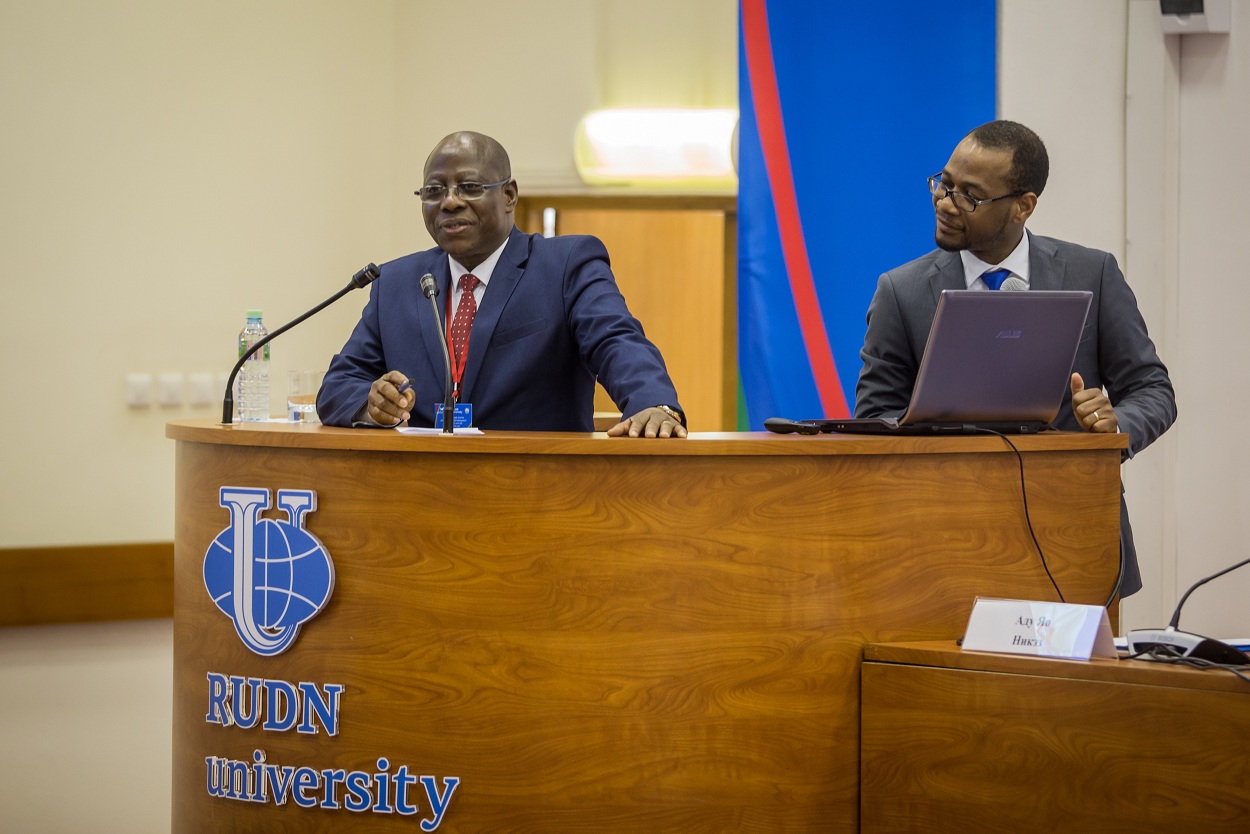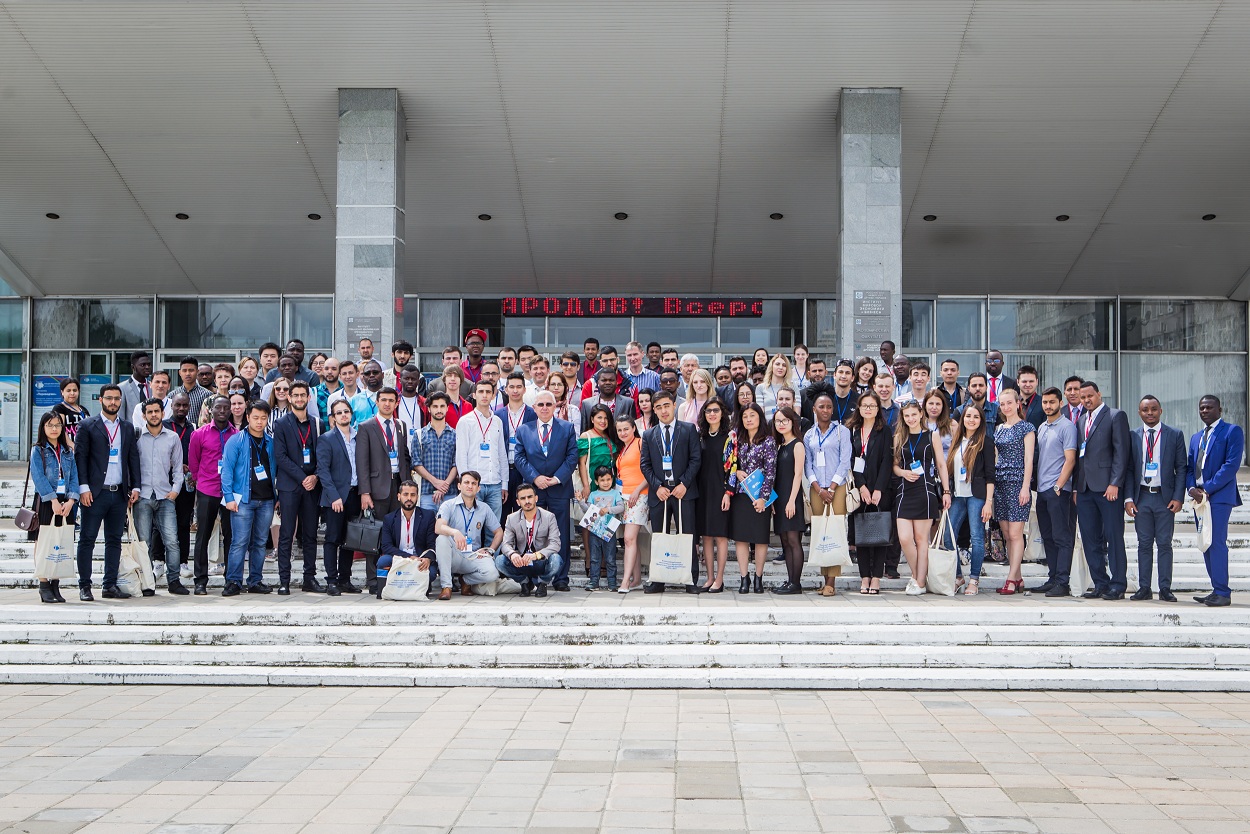 About RUDN
16 Aug
RUDN University, PSB, Rosfinmonitoring and the Russian Academy of Sciences are developing the Sodruzhestvo telecommunications platform
Promsvyazbank (PSB) continues to support the industrial development and telecommunications of the international social and educational digital platform "Sodruzhestvo (Commonwealth)". The corresponding memorandum at the "Army-2023 International Military-Technical Forum" was signed on August 15, by:
About RUDN
04 Aug
Projects on agronomy, ecology, landscape architecture, organization of park spaces… RUDN University and Gorky Park develop cooperation
RUDN University Rector Oleg Yastrebov and Gorky Park Director Elena Lupina signed a cooperation agreement. They discussed the exchange of resources, educational activities and innovative and educational projects in the field of agroecology.
About RUDN
23 Mar
RUDN returns the name of Patrice Lumumba
The Peoples' Friendship University of Russia (RUDN) again has the name of Patrice Lumumba, the first Prime Minister of the Democratic Republic of the Congo, who has become a symbol of the African peoples' struggle for independence. This was announced on Thursday by Russian Prime Minister Mikhail Mishustin.