RUDN enforces interaction of HEIs and business in the frame of Capacity Building EU project
RUDN enforces interaction of HEIs and business in the frame of Capacity Building EU project
Peoples' friendship university of Russia within a large international educational consortium won a grant of Capacity Building EU project. The project has been initiated and elaborated with RUDN participation
Peoples' friendship university of Russia within a large international educational consortium won a grant of Capacity Building EU project. The project has been initiated and elaborated with RUDN participation and is aimed at substantial strengthening of interaction of HEIs and employers through new teaching technologies and introduction of European teaching technologies to Russian education. In RUDN the project is coordinated by the team of the Faculty of Economics. E.Degtyareva, executive manager of the project talks about the prospects.
- Please tell us more about the project - what are the time limits?
- The project is three years of intensive work. We are planning to formalize the system of interaction between business circles and HEIs, elaborate recommendations on improving legislation in the field of practice-oriented education. We hope that the research will be very down-to-earth and applied in real practice of education. Experts of the European commission assessed it as a project with high potential with big positive influence on the Russian system of education.
- What modern technologies are going to be used for strategic enforcement of HEI – business interaction?
- OnthisstageIamsuretosaythatwewillbeusingalotofIT. We will be trying to adapt online platforms for companies – universities joint work on projects and introduce virtual simulation models.
- What modern teaching technologies are you planning to introduce to the Russian education?
- the first part of the project is research – we are going to analyze the experience of European HEIs in coordinating employers' requests and student training. We will start correcting and adjusting curricula communicating with employers, re-consider student internships and increase students' motivation.
- What is the role of employers in this process?
- We will work in close cooperation with business representatives – large companies and holdings. We really need their feedback for success of the project.
- How will you select employers?
- These will be large and middle businesses from different branches of economy we will select on the basis of several criteria. The project is not only research but more customized training of students. A lot of attention will be paid to students' internships.
- What fields of economy are most interesting for you?
- First of all we will concentrate on retail and consumer goods manufacturing. Later we are planning to involve processing industry companies. We will be dealing with manufacturers' associations of various branches of economy from different Russan regions as well.
- What countries participate in the consortium?
- The Consortium unites 12 universities and associations from Russia, Kazakhstan, France, Greece, Hungary and Spain and is headed by Al-Farabi Kazakh National university, which is in Top-400 of QS Ranking.
- What events are planned during the three years of the project?
- Among key events:
Studying teaching and methodological technologies of European HEIs in the sphere of their interaction with employers;
Selecting and adjusting the chosen technologies;
Forming systems of student training using these technologies and their testing;
Forming a viable version of the system and its introduction to the curricula of universities-partners;
Elaboration of recommendations for changing legislation for the Ministry of education.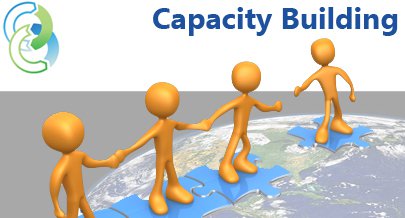 About RUDN
31 Jan
RUDN University becomes a federal innovation platform in the priority area "Informatics. Digitalization"
The new list of federal innovation sites (FIS) of the Russian Federation includes 30 new organizations. Among them is the Peoples' Friendship University of Russia. This became possible thanks to the development of the Digital Preparatory Faculty of RUDN University.
About RUDN
16 Dec 2022
RUDN University confirms the title of the "greenest" university in Russia and strengthens its position in the global ranking
RUDN rose to the 26th position in the UI GreenMetric 2022 ranking and confirmed the status of the "greenest" university in Russia. The ranking includes 1,050 world universities, of which 52 are Russian.
About RUDN
21 Jul 2022
RUDN University is in 4th place in terms of the number of entries in the TOP-10 of the "Expert" ranking
Peoples' Friendship University of Russia is represented in all 16 subject rankings and in five out of six subject profiles of the Expert Analytical Center ranking. RUDN University showed the best results in the following areas: "Ecology" and "Agriculture and Biological Sciences" — 1st place. "Mathematics", "Chemistry", "Artificial Intelligence", "Renewable Energy" are in the TOP — 5 subject ranking. In total, 152 universities were ranked in 2022 (137 in 2021).