RUDN University entered the top-30 "greenest" universities in the world according to GreenMetric 2021 ranking
RUDN University entered the top-30 "greenest" universities in the world according to GreenMetric 2021 ranking
RUDN has risen to the 28th position in the international ranking of environmentally friendly universities UI GreenMetric 2021 remaining the "greenest" university in Russia. This is the best result in the history of the university's ranking participation since 2011. The list of the "greenest" universities was published on December 14. There are 956 universities from 80 countries, including 54 universities from Russia. The goal of the UI GreenMetric — assess universities according to campus development ecological sustainability and the energy-saving model of university management.
"The success of RUDN University is the result of RUDN environmental policies and strategies in the field of sustainable development. We are putting into practice the 'Green and Healthy Campus' program, energy and resource conservation programs, and support environmental research. We have implemented a campus environmental monitoring system. Another positive point is that RUDN University was the first in the country to receive the right to validate and verify greenhouse gas emissions in Russia. This immediately improved our positions in both research and energy-climatic assessment categories" said Elena Savenkova, Director of RUDN Institute of Ecology.
The assessment is carried according to 6 indicators: location and infrastructure, energy conservation and climate change, waste management, water resources, transportation policy, research and education.
RUDN University has the maximum scores in "Waste Management" and "Transportation Policy" categories. The university showed maximum growth in "Research and Education" and "Water Resources" — adding 150 points in each group.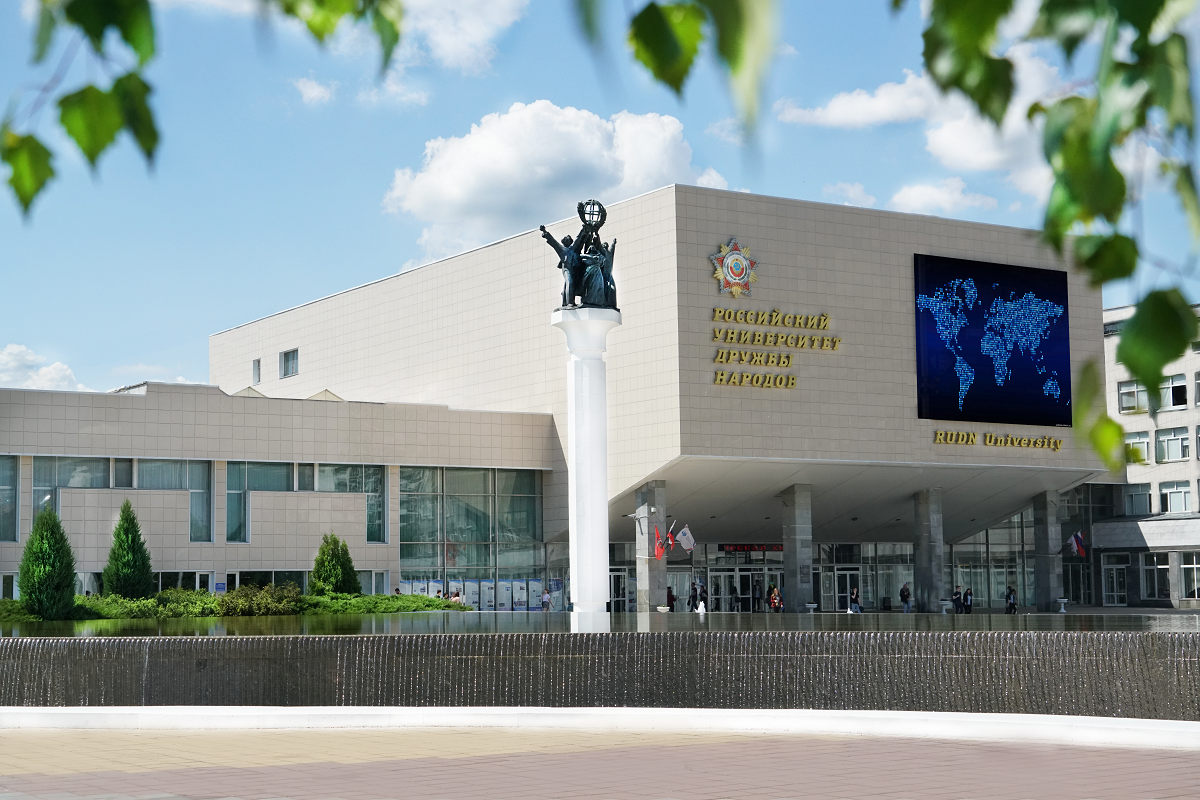 About RUDN
21 Jul
RUDN University is in 4th place in terms of the number of entries in the TOP-10 of the "Expert" ranking
Peoples' Friendship University of Russia is represented in all 16 subject rankings and in five out of six subject profiles of the Expert Analytical Center ranking. RUDN University showed the best results in the following areas: "Ecology" and "Agriculture and Biological Sciences" — 1st place. "Mathematics", "Chemistry", "Artificial Intelligence", "Renewable Energy" are in the TOP — 5 subject ranking. In total, 152 universities were ranked in 2022 (137 in 2021).
About RUDN
27 Jun
RUDN University and Roskachestvo sign a cooperation agreement
June 21, RUDN Rector Oleg Yastrebov and the head of Roskachestvo Maxim Protasov signed a cooperation agreement.
About RUDN
24 Jun
RUR World University Ranking 2022: RUDN University in the top 100 best universities in the world in terms of teaching quality
RUDN University has risen from 401 to 361 place in the international RUR World University Ranking 2022 over the year. Peoples' Friendship University of Russia entered the top 100 universities in terms of "Teaching Quality", ranking 95th in the world and 8th among Russian universities. In total, 1,024 universities were ranked in 2022 (869 in 2021).