RUDN met new student generation
On the 1st of September, on Knowledge Day RUDN held the initiation ceremony. Future lawyers, medical doctors, agrarians, ecologists, philologists, mathematicians and engineers are making their first steps to their future career and their professional dream.
The symbol of it is the Key to Knowledge – the most important attribute of the ceremony. By tradition members of the Rector's office pass it to the first-year students that are on their way to a new life stage.
Rachel Beta, Congo, Medical institute: «I want to become a pediatrician to help children. It is a perfect profession for me! RUDN gives a great opportunity not only to become a good specialist, but to learn the culture of different countries».
Chkan Thi Thui Zun, Vietnam, Law University: «I have always wanted to be a judge to protect law and people whose rights are violated. I am sure that I can get valuable knowledge in RUDN to achieve my professional goal».
Ali Abu, Iraq, Medical Institute: «My aim is to be a good dentist. I understood it in my childhood when I was at the doctor's. I am sure that RUDN education can give me great possibilities to realize my dream».
At the ceremonial events members of the Rector's office, deans of the faculties and institutes put hopes upon the newcomers, introduced University mission and RUDN student code of honor, focused on multinationality and on specialists' training for international market.
Anyway today RUDN was full of joy. It is nice to know that students are the new generation, which holds the future of the University and of the whole world in their hands.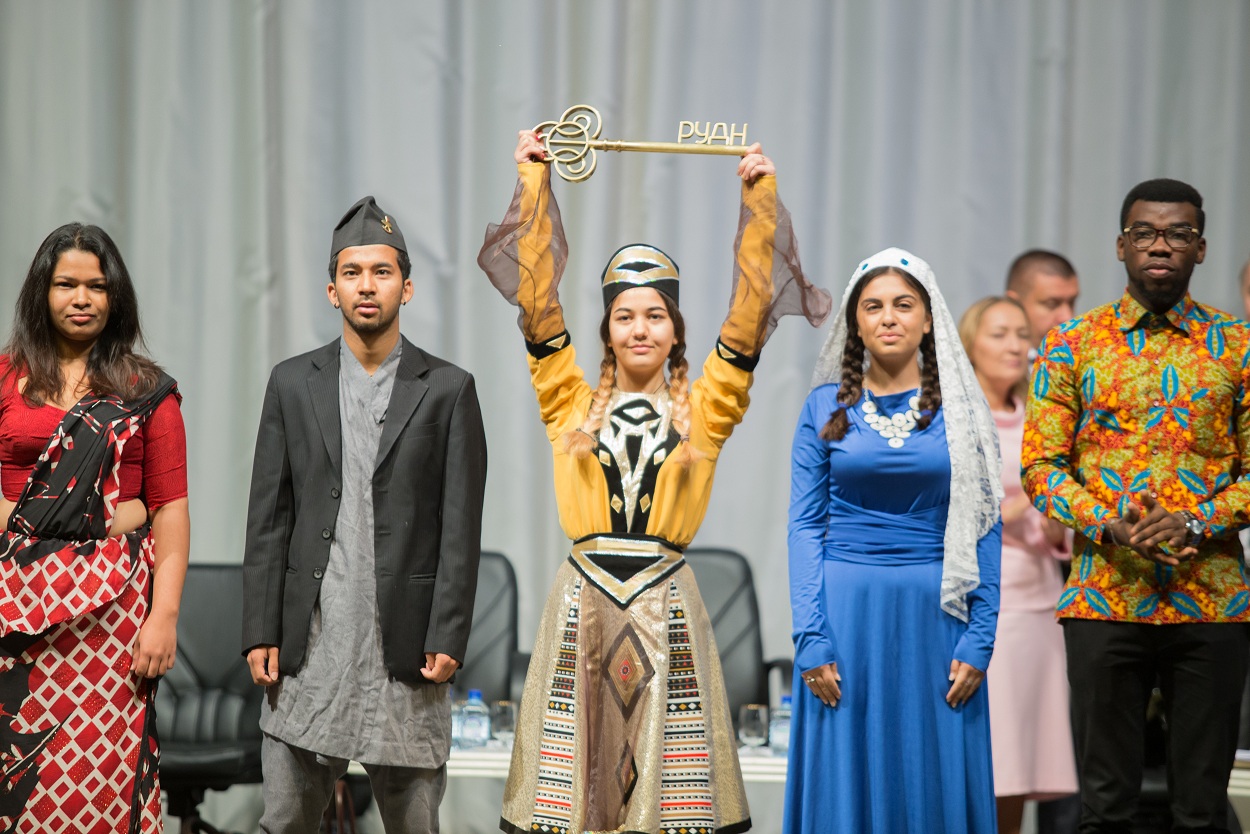 About RUDN
21 Jul
RUDN University is in 4th place in terms of the number of entries in the TOP-10 of the "Expert" ranking
Peoples' Friendship University of Russia is represented in all 16 subject rankings and in five out of six subject profiles of the Expert Analytical Center ranking. RUDN University showed the best results in the following areas: "Ecology" and "Agriculture and Biological Sciences" — 1st place. "Mathematics", "Chemistry", "Artificial Intelligence", "Renewable Energy" are in the TOP — 5 subject ranking. In total, 152 universities were ranked in 2022 (137 in 2021).
About RUDN
27 Jun
RUDN University and Roskachestvo sign a cooperation agreement
June 21, RUDN Rector Oleg Yastrebov and the head of Roskachestvo Maxim Protasov signed a cooperation agreement.
About RUDN
24 Jun
RUR World University Ranking 2022: RUDN University in the top 100 best universities in the world in terms of teaching quality
RUDN University has risen from 401 to 361 place in the international RUR World University Ranking 2022 over the year. Peoples' Friendship University of Russia entered the top 100 universities in terms of "Teaching Quality", ranking 95th in the world and 8th among Russian universities. In total, 1,024 universities were ranked in 2022 (869 in 2021).