Samsung IT school based on RUDN university awards the strongests
The event was attended by alumni, their friends, parents and teachers, as well as the guests of honor:
The event was attended by alumni, their friends, parents and teachers, as well as the guests of honor:
Elena Martynenko, Vice-Rector of RUDN;
Sergei Pevnev, Director of the department of Samsung Electronics corporate relations;
Anna Kolganova, Senior Specialist in corporate projects Samsung Electronics in CIS countries.
The creators of the best projects presented their work to the guests:
- Andrey Smirnov, "XSolver - application for solving mazes of different complexity";
- Lev Seleznev, "Graphic framework";
- Alexander Ashkinadze, Alexander Feldman and Ivan Kukushkin, "system" of E-dining room."
All graduates have participated in the regional stage of the federal competition "IT school chooses the strongest!".
Ivan Kukushkin, Alexander Feldman, Alexander Ashkinadze became the winners of the Ist round in the nomination "Social applications" with their collaborative project "The system of "E-dining room."
Khromenko Nikita became the winner of the Ist round in the nomination "Game application" with his individual project "Turn-based strategy "Colonization".
Leo Seleznev became the winner of the Ist round in the nomination "Programming" with his mobile app "Graphic framework" and Andrey Smirnov with the application for solving mazes - «XSolver».
The winners will take part in the final of the All-Russian contest of mobile applications, which will be held in Moscow 6-8 July 2016.
High level of knowledge of IT Samsung schools graduates was confirmed by the certificate of completion. It should be noted that this certificate shall be counted as individual achievement and it also gives extra points for admission to the best universities of the country including RUDN.
Congratulations to our graduates and we are proud of their achievements!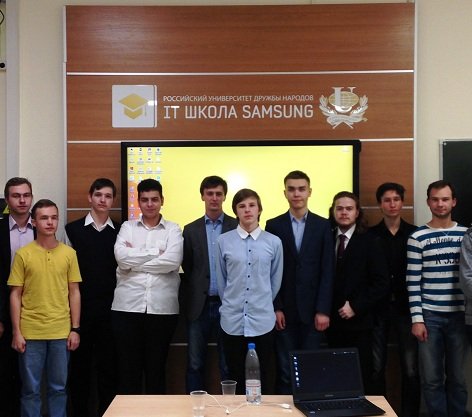 About RUDN
16 Aug
RUDN University, PSB, Rosfinmonitoring and the Russian Academy of Sciences are developing the Sodruzhestvo telecommunications platform
Promsvyazbank (PSB) continues to support the industrial development and telecommunications of the international social and educational digital platform "Sodruzhestvo (Commonwealth)". The corresponding memorandum at the "Army-2023 International Military-Technical Forum" was signed on August 15, by:
About RUDN
04 Aug
Projects on agronomy, ecology, landscape architecture, organization of park spaces… RUDN University and Gorky Park develop cooperation
RUDN University Rector Oleg Yastrebov and Gorky Park Director Elena Lupina signed a cooperation agreement. They discussed the exchange of resources, educational activities and innovative and educational projects in the field of agroecology.
About RUDN
23 Mar
RUDN returns the name of Patrice Lumumba
The Peoples' Friendship University of Russia (RUDN) again has the name of Patrice Lumumba, the first Prime Minister of the Democratic Republic of the Congo, who has become a symbol of the African peoples' struggle for independence. This was announced on Thursday by Russian Prime Minister Mikhail Mishustin.