Thais Russomano, first woman-doctor, expert in space medicine in Latin America, visited RUDN
Thais Russomano, first woman-doctor, expert in space medicine in Latin America, visited RUDN
26 June, professor Thais Russomano visited RUDN Mission Control Center. She is first woman-doctor in Latin America, advisor of Mars-1 project, expert in space medicine, founder and director of InnovaSpace – international agency consulting governments and national space agencies in the field of space research, space biology and medicine.
Thais Russomano told about her long experience in aerospace medicine and space physiology researching blood tests and first aid during space flights. She spoke about the peculiarities of indirect heart massage because in space humans cannot use the weight of their bodies.
During the meeting at RUDN – participant of 5-100 project professor noted the importance of consolidated effort in space research and education. She suggested making international alliances for sharing experience.
Thais Russomano MD, MSc, PhD is a Brazilian doctor and scientific researcher specialising in Space medicine. She is founder and coordinator of the Microgravity Centre at PUCRS university, Porto Alegre, Brazil, establishing it in 1999 as the first educational and research centre in Space Life Sciences in Latin America. She is an Associate Professor with the Schools of Medicine, Aeronautical Sciences, and Engineering (Master's degree program) at PUCRS, a visiting Senior Lecturer at King's College London, and Guest Scientist at the German Aerospace Center (DLR), Cologne, Germany,
Among her studies are pharmaceutical medication and packaging under simulated microgravity conditions, biomechanics and physiology of exercise in environments such as on space craft or planet surfaces and adaptation of man to space environments and subsequent re-adaptation to Earth post flight.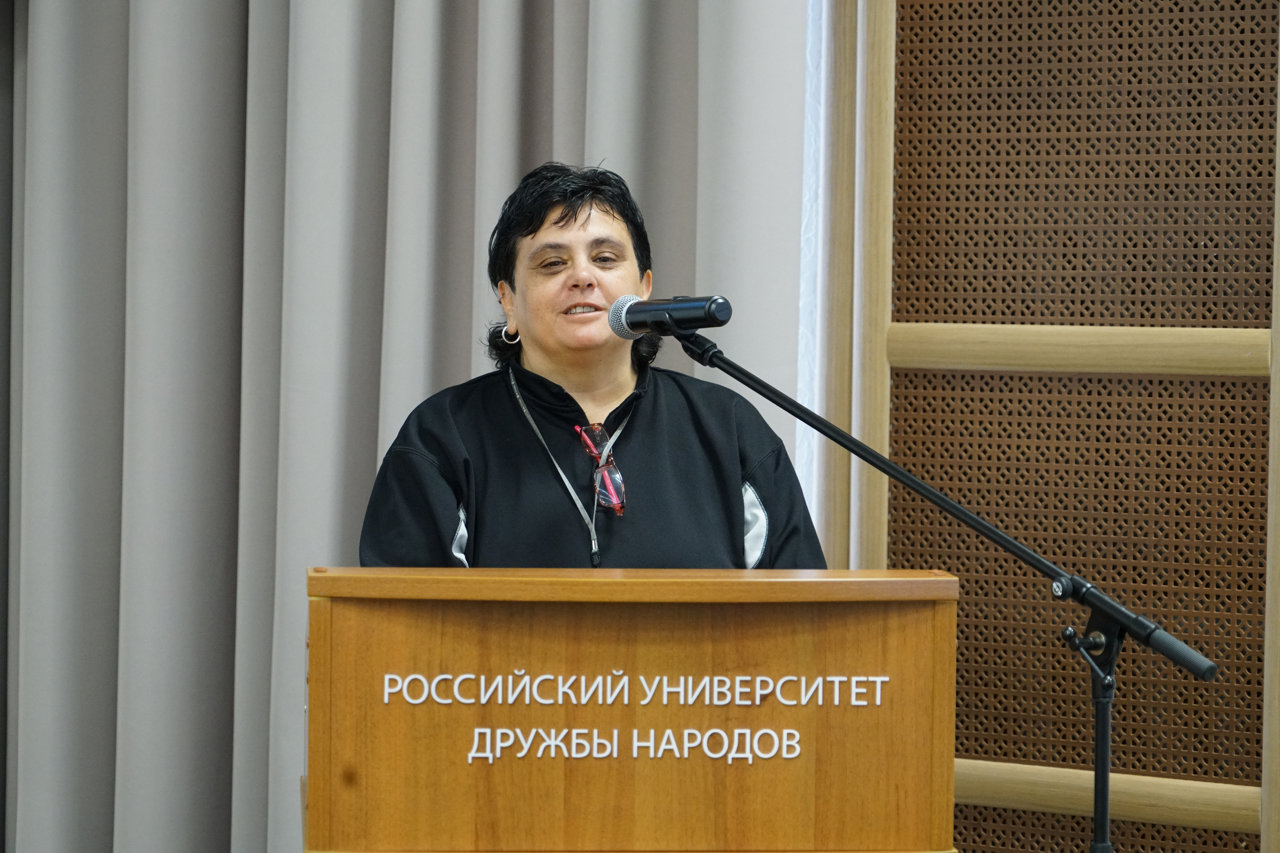 About RUDN
23 Mar
RUDN returns the name of Patrice Lumumba
The Peoples' Friendship University of Russia (RUDN) again has the name of Patrice Lumumba, the first Prime Minister of the Democratic Republic of the Congo, who has become a symbol of the African peoples' struggle for independence. This was announced on Thursday by Russian Prime Minister Mikhail Mishustin.
About RUDN
31 Jan
RUDN University becomes a federal innovation platform in the priority area "Informatics. Digitalization"
The new list of federal innovation sites (FIS) of the Russian Federation includes 30 new organizations. Among them is the Peoples' Friendship University of Russia. This became possible thanks to the development of the Digital Preparatory Faculty of RUDN University.
About RUDN
16 Dec 2022
RUDN University confirms the title of the "greenest" university in Russia and strengthens its position in the global ranking
RUDN rose to the 26th position in the UI GreenMetric 2022 ranking and confirmed the status of the "greenest" university in Russia. The ranking includes 1,050 world universities, of which 52 are Russian.