Thais Russomano, first woman-doctor, expert in space medicine in Latin America, visited RUDN
Thais Russomano, first woman-doctor, expert in space medicine in Latin America, visited RUDN
26 June, professor Thais Russomano visited RUDN Mission Control Center. She is first woman-doctor in Latin America, advisor of Mars-1 project, expert in space medicine, founder and director of InnovaSpace – international agency consulting governments and national space agencies in the field of space research, space biology and medicine.
Thais Russomano told about her long experience in aerospace medicine and space physiology researching blood tests and first aid during space flights. She spoke about the peculiarities of indirect heart massage because in space humans cannot use the weight of their bodies.
During the meeting at RUDN – participant of 5-100 project professor noted the importance of consolidated effort in space research and education. She suggested making international alliances for sharing experience.
Thais Russomano MD, MSc, PhD is a Brazilian doctor and scientific researcher specialising in Space medicine. She is founder and coordinator of the Microgravity Centre at PUCRS university, Porto Alegre, Brazil, establishing it in 1999 as the first educational and research centre in Space Life Sciences in Latin America. She is an Associate Professor with the Schools of Medicine, Aeronautical Sciences, and Engineering (Master's degree program) at PUCRS, a visiting Senior Lecturer at King's College London, and Guest Scientist at the German Aerospace Center (DLR), Cologne, Germany,
Among her studies are pharmaceutical medication and packaging under simulated microgravity conditions, biomechanics and physiology of exercise in environments such as on space craft or planet surfaces and adaptation of man to space environments and subsequent re-adaptation to Earth post flight.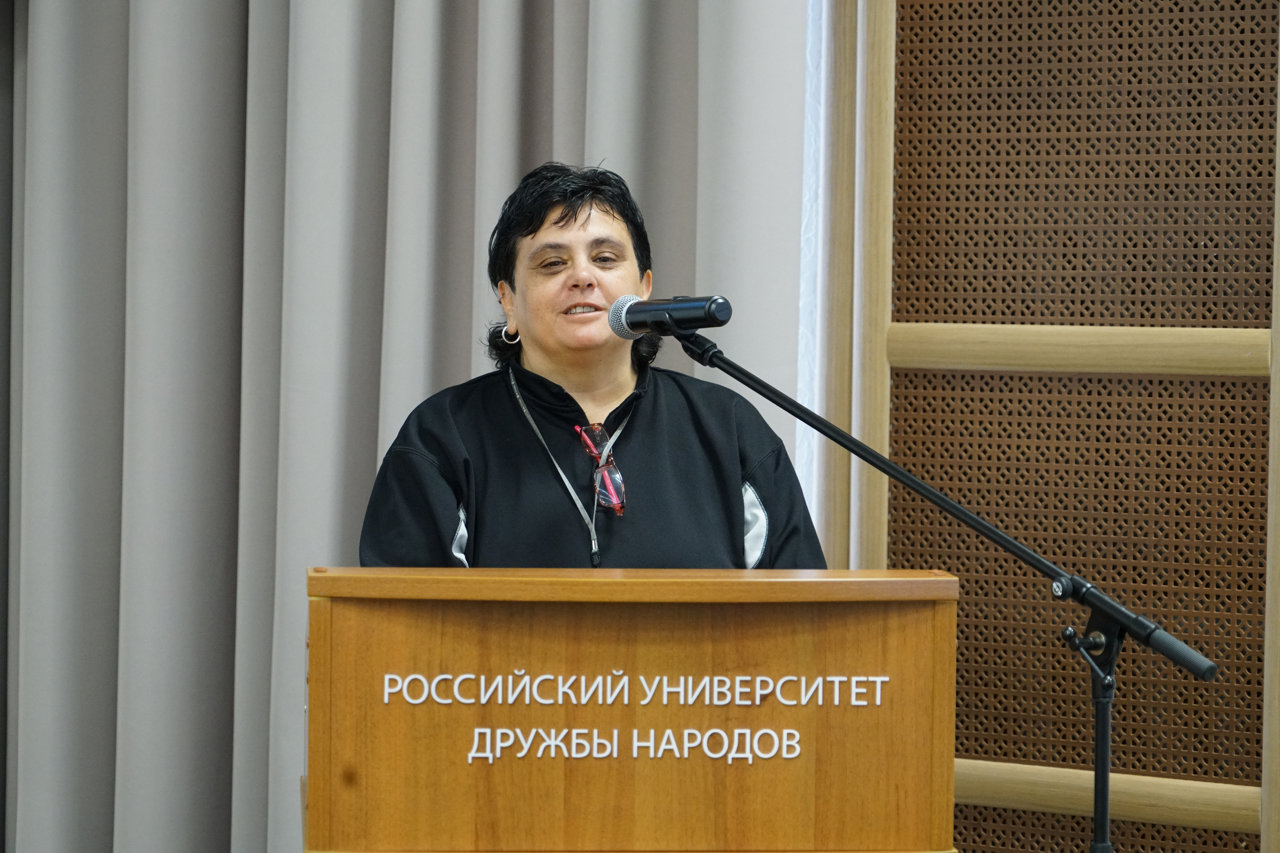 About RUDN
26 Apr
"Ecology", "History and Archeology", "Construction" and 15 other fields of RUDN University are among the best in the rating "Three missions of the University" — 2022
The subject rating "Three missions of the University" — 2022 was issued. It shows the best universities in 29 separate fields. RUDN University, like MSU, is represented in 18 ratings.
About RUDN
29 Dec 2021
RUDN University and QS World Merit sign a memorandum of cooperation
December 28, RUDN University Rector Oleg Yastrebov and QS World Merit Head of Partnerships Zoya Zaitseva signed an agreement on large-scale cooperation in achieving 17 sustainable development goals identified by the UN.
About RUDN
16 Dec 2021
RUDN University in the 31st place in the international QS EECA 2022 rankings
In a year, RUDN University rose from 43 to 31 place in the international QS University Rankings: Emerging Europe & Central Asia 2022. Peoples' Friendship University of Russia showed the best results in international scientific relations, academic reputation and employer reputation categories.