Congratulations to the winners and prize-winners of the RUDN Open Olympiad for foreign citizens
Congratulations to the winners and prize-winners of the RUDN Open Olympiad for foreign citizens
The jury summed up the results of the RUDN Open Olympiad for foreign citizens held in full-time format in Kenya, Rwanda, Uganda and Ethiopia before the COVID-19 pandemic.
According to the results of 13 Olympiads in 6 subjects: mathematics, computer science, physics, chemistry, biology and social science, 26 participants were recognized as winners and 38 as prize-winners.
We congratulate the winners and prize-winners, and we hope to see you all among the students of our University soon.
List of winners
Mathematics:
Clara Musenya Musyoka (Kenya)
John Kunari Ngigi (Kenya)
Manzi Kevin (Rwanda)
Idadukunda Prince Maxime (Rwanda)
Zephylin Dusengimana (Rwanda)
Leul Getachew Demile (Ethiopia)
Riesom Tadesse Hagos (Ethiopia)
Legese Kehaliw (Ethiopia)
Natnael Fasil (Ethiopia)
Computer science:
Joyce Wangui Karumba (Kenya)
Franklin Nyakundi (Kenya)
Otieno Lameck Oduka (Kenya)
Kevin Leresi Leparwa (Kenya)
Mark Makimel Waweru (Kenya)
Physics:
Teshome Yemer Bitew (Ethiopia)
Gemechis Zelalem (Ethiopia)
Biniyam Tadesse Atinafu (Ethiopia)
Chemistry:
Franklin Nyakundi (Kenya)
Nanyonga Celine Venita (Uganda)
Sebuchu Emmanuel Terry (Uganda)
Kalkidan Zemedkun Abera (Ethiopia)
Fenet Teshome (Ethiopia)
Biology:
Alaru Nobert (Uganda)
Kamara Mathias (Uganda)
Social studies:
Segni Fikiru (Ethiopia)
Nurayne Suleman (Ethiopia)
List of prize-winners
Mathematics:
Solomon Mdungu (Kenya)
Melly Cornelius Kirwa (Kenya)
Billy Otuma (Kenya)
Ndayishimiye Fabrice (Rwanda)
Iradukunda Jean De Dieu (Rwanda)
Iradukunda Kevin Jonathan (Rwanda)
Korusemge Msamzimfura Obed (Rwanda)
Shhimirwa Mahoro Christian (Rwanda)
Melese Yemer (Ethiopia)
Tessema Tariku Terefe (Ethiopia)
Kenean Bizuayehu (Ethiopia)
Belayneh Birhanu (Ethiopia)
Computer science:
Victor Irungu Leyian (Kenya)
Vincent Kipngeno (Kenya)
Marusol Denis (Kenya)
Simon Ndungu (Kenya)
Physics:
Tessema Tariku Terefe (Ethiopia)
Ambesaw Asresu Wubneh (Ethiopia)
Getachew Dagnaw Workie (Ethiopia)
Andualem Fetene Teka (Ethiopia)
Alemu Abate Asheber (Ethiopia)
Girma Tufa Gesesse (Ethiopia)
Chemistry:
Mwesigye Siima Stacy (Uganda)
Nannungi Lubnah Gava (Uganda)
Eyob Amante (Ethiopia)
Habtamu Midekesa (Ethiopia)
Ibsa Siyoum (Ethiopia)
Abdi Bedasa Dassie (Ethiopia)
Liya Desalegn (Ethiopia)
Biology:
Daniel Olila (Uganda)
Asuman Kyabise (Uganda)
Social studies:
Flagot Workneh (Ethiopia)
Mahlet Abebaw (Ethiopia)
Angatu Badhasa (Ethiopia)
Jalele Elias (Ethiopia)
Daniel Kebere (Ethiopia)
Eden Mulugeta (Ethiopia)
Hawi Kebeta (Ethiopia)
Dear winners and prize-winners, please note that you can choose the direction of training in the program here:
To speed up the process of admission and if you have any questions, please contact us at: e-mail: intprojects@rudn.ru
tel.: +7 (495) 434-70-16, fax: +7 (495) 434-65-01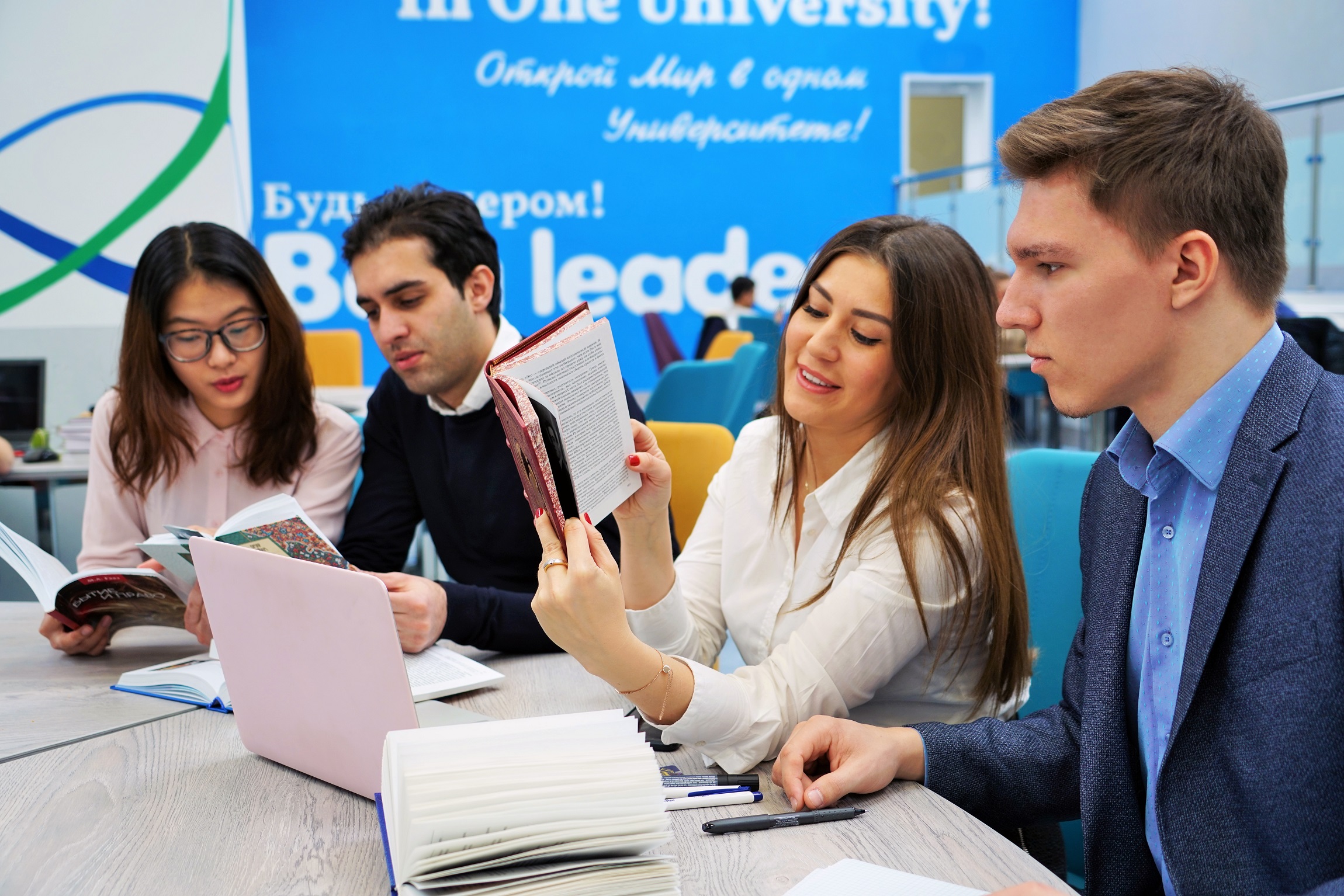 International cooperation
20 Aug
Nuclear education for sustainable development: RUDN experts hold lectures in Africa
RUDN representatives told schoolchildren and students of Kenya and Senegal about trends in nuclear energy, Russian technologies and education in Russia.
International cooperation
29 Jul
RUDN Rector Oleg Yastrebov meets the Ambassador of Syria to Russia
July 16, Oleg Yastrebov, RUDN University Rector and Riad Haddad, Ambassador of the Syrian Arab Republic to Russia held talks. During the meeting, they discussed the study of Syrian students at RUDN University and validation of Russian diplomas. RUDN University Rector assured the meeting participants that the issue of diploma validation would be resolved in the near future.
International cooperation
12 Feb
They trust us: RUDN University will train specialists for 160 countries
More than 70 representatives of the embassies of foreign countries in Russia, representatives of the Federation Council, and the Ministry of Science and Higher Education of the Russian Federation took part in the round table "The contribution of RUDN University to training national personnel for foreign countries." The event was held on February 5, in an online format and was timed to celebrate the 61st anniversary of RUDN University.