Cooperation agreement between RUDN and University of Foreign Languages (HUFS) signed in Seoul
Cooperation agreement between RUDN and University of Foreign Languages (HUFS) signed in Seoul
24 – 28 July, RUDN Rector Vladimir Filippov took part in «Dialogue Russia – Korean Republic» forum of Russian and Korean civil societies in Seoul as co-chair of «Youth dialogue» working group
24 – 28 July, RUDN Rector Vladimir Filippov took part in «Dialogue Russia – Korean Republic» forum of Russian and Korean civil societies in Seoul as co-chair of «Youth dialogue» working group.
27 July, RUDN Rector delivered a report «Maturing period in Russia and Korea – the institution of family, demographic and housing challenges» in the National Assembly of Korean Republic at the III workshop of youth policy specialists.
«I think you will agree that thanks to the Russian-Korean dialogue young people of both countries will get a wonderful opportunity to join efforts and strengthen relations between our countries. On the agenda today are issues of making strategy for helping young people become grown-ups», said Vladimir Filippov.
During the visit an agreement with HUFS on cooperation in research and education was signed. Among priority fields – modern languages, political science and business management.
Already this year a pilot program of academic exchange for Bachelor students of Law –those studying Korean and RUDN students from Korea.
At a meeting with Chung Kyu Sang, President of Sungkyunkwan University the parties defined cooperation in the field of joint education programs. In September it is planned to sign a cooperation agreement that will enable free studies in «International law» and «Management».
Reference:
«Dialogue Russia – Korean Republic» forum was first held in 2010 and was dated to the 20th anniversary of establishing relations between the two countries. Since then it has become an expert site for joint solution of civil problems.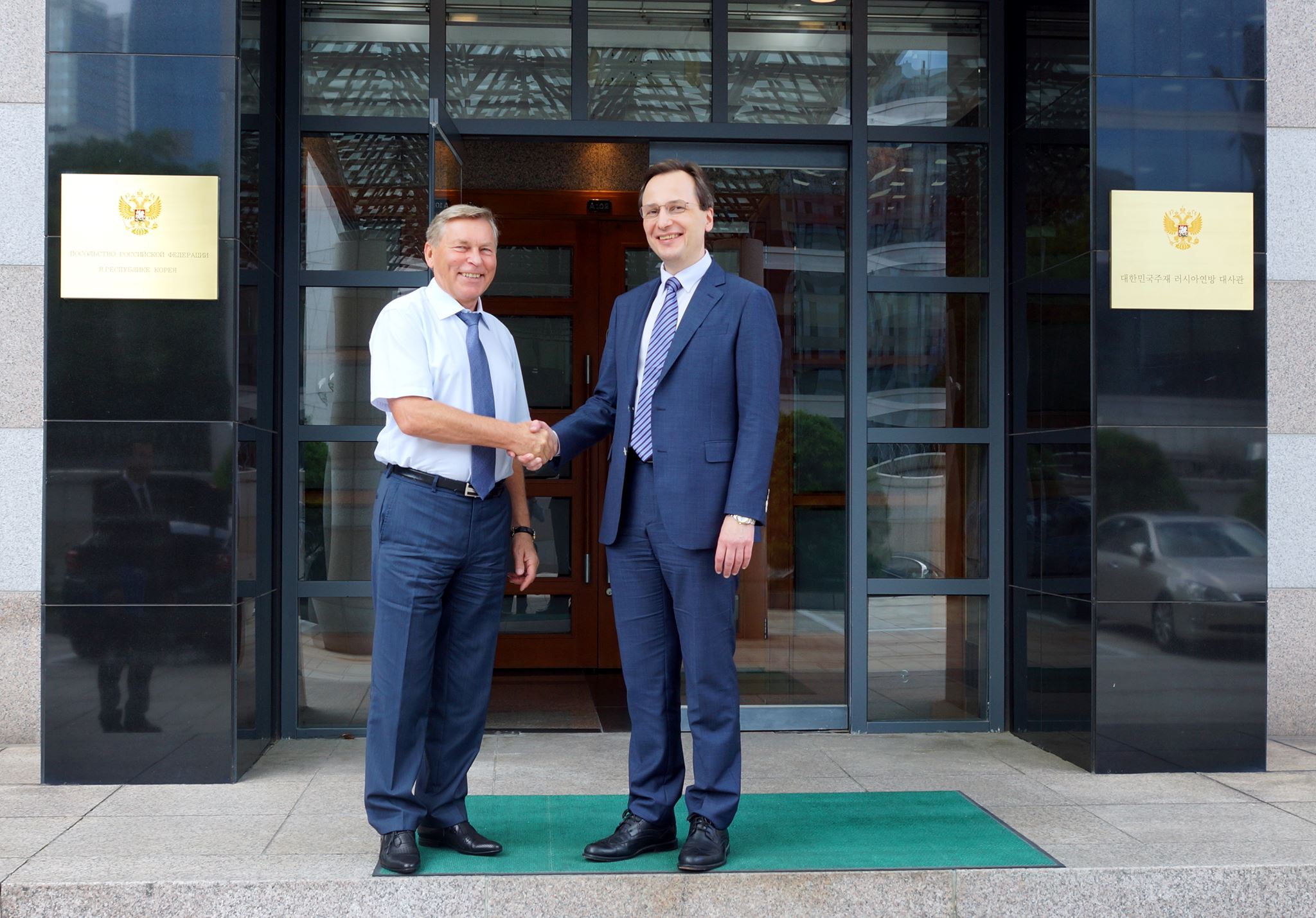 International cooperation
20 Oct
An Olympiad for schoolchildren, an exhibition for applicants, an alumni forum... RUDN University delegation visits Mongolia
October 5-8, 2022, RUDN University delegation paid a working visit to Mongolia. During this period, representatives of the university held RUDN University Open Olympiad, met with applicants at the education exhibition and took part in the forum of Mongolian alumni.
International cooperation
07 Oct
RUDN University and the Cyprus University of Health and Social Sciences agree to cooperate in the field of medicine
September 30, 2022, RUDN University received a delegation from the Cyprus University of Health and Social Sciences. The Cypriot side offered cooperation in the format of academic exchange for students of "General Medicine" and "Dentistry". It is also challenging to create two-week summer / winter schools for Cypriot students of "Dentistry".
International cooperation
05 Oct
The delegation of RUDN University visits 5 universities in Sri Lanka
September 25-28, a delegation of the Peoples' Friendship University of Russia headed by Vice-Rector for International Affairs Larisa Efremova visited five universities of the Republic of Sri Lanka.