Rooting Friendship: Green University Starts Tree Planting in Kenya
Rooting Friendship: Green University Starts Tree Planting in Kenya
RUDN University launched the Green University project. Together with partner universities, the University will plant "trees of friendship" in different countries of the world. The first country is Kenya. 4 sycamores now grow on the territory of the Multimedia University of Kenya (MMU).
Academic and scientific cooperation, RUDN Open Olympiads and strong ties with graduates - RUDN and the Multimedia University of Kenya have had more than one year of fruitful interaction. As a sign of friendship and cooperation, representatives of RUDN University together with the management of the partner university planted 4 sycamores with the support of the Embassy of the Russian Federation in Kenya and the personal participation of the Ambassador Extraordinary and Plenipotentiary of the Russian Federation to the Republic of Kenya Dmitry Maksimychev and a graduate of UDN, Dean of the Faculty of Engineering of MMU, Professor Nyakundi Abel Mayak.
The sycamore is also called the "eastern maple" because of the shape of the leaves. This species is the largest tree on the entire planet and one of the most durable in the world.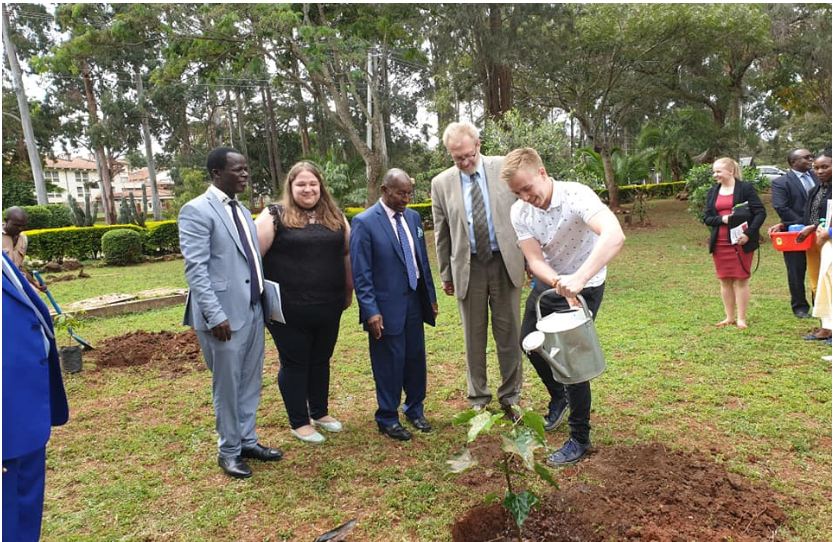 International cooperation
12 Feb
They trust us: RUDN University will train specialists for 160 countries
More than 70 representatives of the embassies of foreign countries in Russia, representatives of the Federation Council, and the Ministry of Science and Higher Education of the Russian Federation took part in the round table "The contribution of RUDN University to training national personnel for foreign countries." The event was held on February 5, in an online format and was timed to celebrate the 61st anniversary of RUDN University.
International cooperation
24 Dec 2020
The first QS Subject Focus Summit "Languages and Migration in the Context of Globalization" held at RUDN University
December 15, on the basis of RUDN University, the first QS subject summit in the areas of "Modern Languages" and "Linguistics" started. The topic of the QS Subject Focus Summit is "Languages ​​and Migration in the Context of Globalization".
International cooperation
23 Dec 2020
First-hand: more than 1,000 schoolchildren of resource centers at the exhibition "Time to Study in Russia"
During the first hour of work, 1,000 schoolchildren from resource centers in Mongolia, Syria, Turkey, Bulgaria, Tajikistan, Moldova and Kyrgyzstan visited the online exhibition "Time to Study in Russia". On December 17, the online opening of the exhibition took place at RUDN University site.