RUDN and Porto University signed an agreement on cooperation in science and education
RUDN and Porto University signed an agreement on cooperation in science and education
17 September, the delegation of the University of Porto headed by Professor Maria Ramus, Vice-Rector for research and development, came to RUDN University.
At a meeting with Rector Filippov an agreement on cooperation in science and education was signed. The parties agreed to elaborate dual-degree Master programs in chemistry and IT to be started September 1, 2018 and a dual-degree PhD program in chemistry.
In 2017, students' exchange is done in the frame of Erasmus + program.
At the meeting the strategy of inviting researchers from Porto university to RUDN to the posts of leading researchers was discussed.
Another sphere of interest is joint work in space technologies, in particular using the results of space activities in various fields of economy – ecology, agronomy etc.
The agreement is concluded for 5 years with automatic prolongation.
In the frame of the visit the delegation came to the Faculty of Science where professor Fernandu Pereira delivered a lecture. The delegation also visited the Shared Knowledge Center and the Mission Control Center of RUDN IST.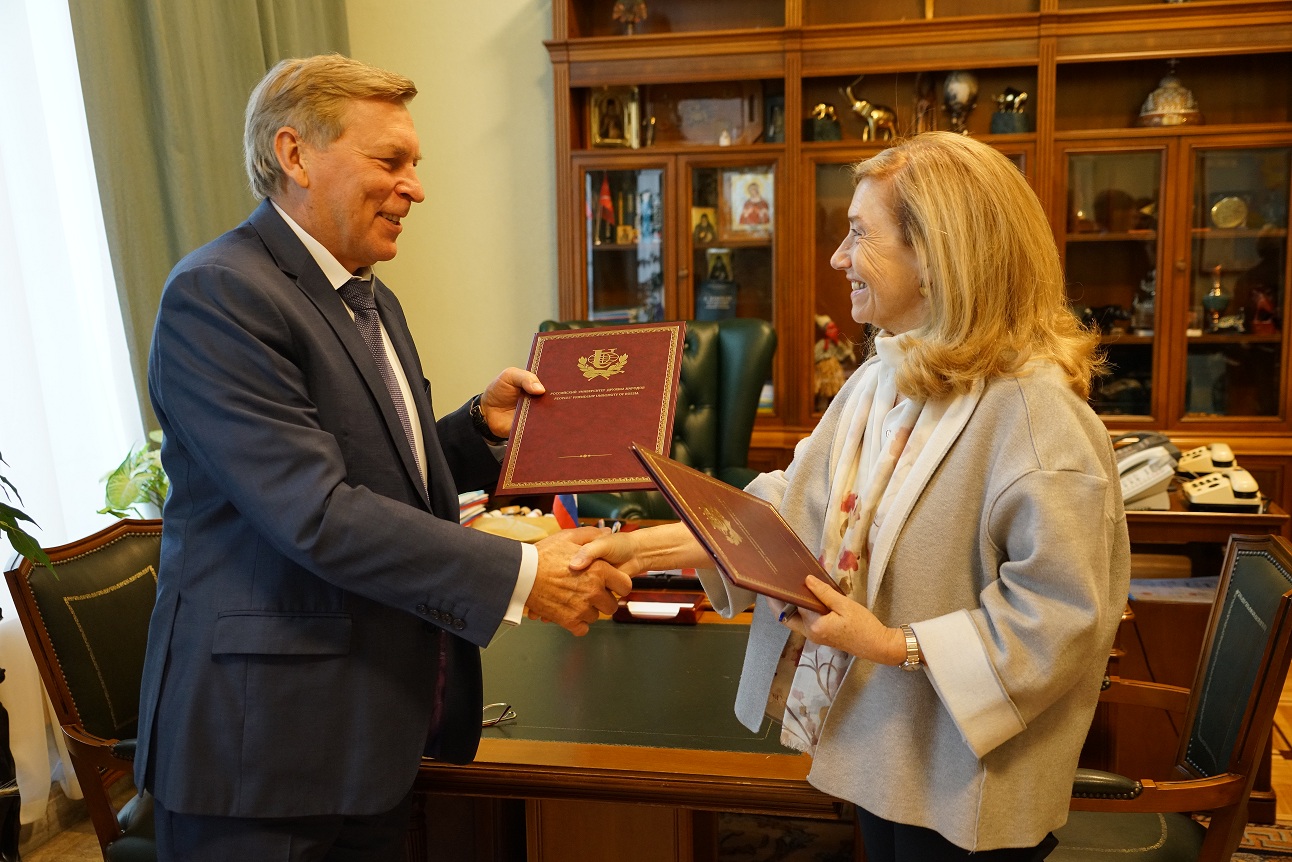 International cooperation
17 Jun
RUDN becomes member of the International Federation of Translators FIT-IFT
The World Legislative Congress of the International Federation of Translators (FIT-IFT) officially approved the membership of RUDN University.
International cooperation
03 Mar
Studying Around the World: Academic Mobility of RUDN University Institute of Law Students
5 students, 3 universities, 1 goal — to get the most out of your studies. The material focuses on the Institute of Law students who were able to complete internships at the partner universities of RUDN University. Some of them have already returned with new impressions and useful experience, others are abroad and continue to study. We talked with the students and found out how the adaptation to the new university was going on, what made studying different and how the internship helped defend their thesis.