RUDN and Sonagaz, the largest national gas company in Equatorial Guinea, sign a cooperation agreement
RUDN and Sonagaz, the largest national gas company in Equatorial Guinea, sign a cooperation agreement
In the near future the parties will discuss proposals on the forms of interaction.
The delegation of the Peoples' Friendship University of Russia (RUDN University) comprising Natalia Neporada, Head of the Department of Employment for Russian and foreign graduates, and Svetlana Strashnova, associate professor of the Department of General Chemistry, held a number of meetings with the largest employers of the Republic of Equatorial Guinea discussing the organization of internships and employment of students and graduates at the enterprises of the country. The Ministry of Health and the Ministry of Construction, as well as national airline Ceiba, expressed their interest in the development of this area.
During the visit the delegation signed an agreement with the leader of gas industry in Equatorial Guinea - Sonagaz. Oil and gas sector occupies more than 92% of the GDP structure of Equatorial Guinea. Juan Antonio Ndongo Ondo, General Director of the company, graduate '90 of RUDN Faculty of Science stressed the importance of developing the system «through internship - to employment.» The strategy will allow Sonagaz to get to know students at the earliest stages of training. The company is ready to participate in the joint training of qualified personnel familiar with the specifics of production. In the near future the parties will discuss proposals on the forms of interaction.
RUDN also initiated creating an Alumni Association of Russian / Soviet universities in Equatorial Guinea. The organization can become one of the most numerous in Africa and unite more than 500 people. Currently there is a Board of the future Association and a working group. Among the key tasks is the assistance in the employment of RUDN graduates returning home.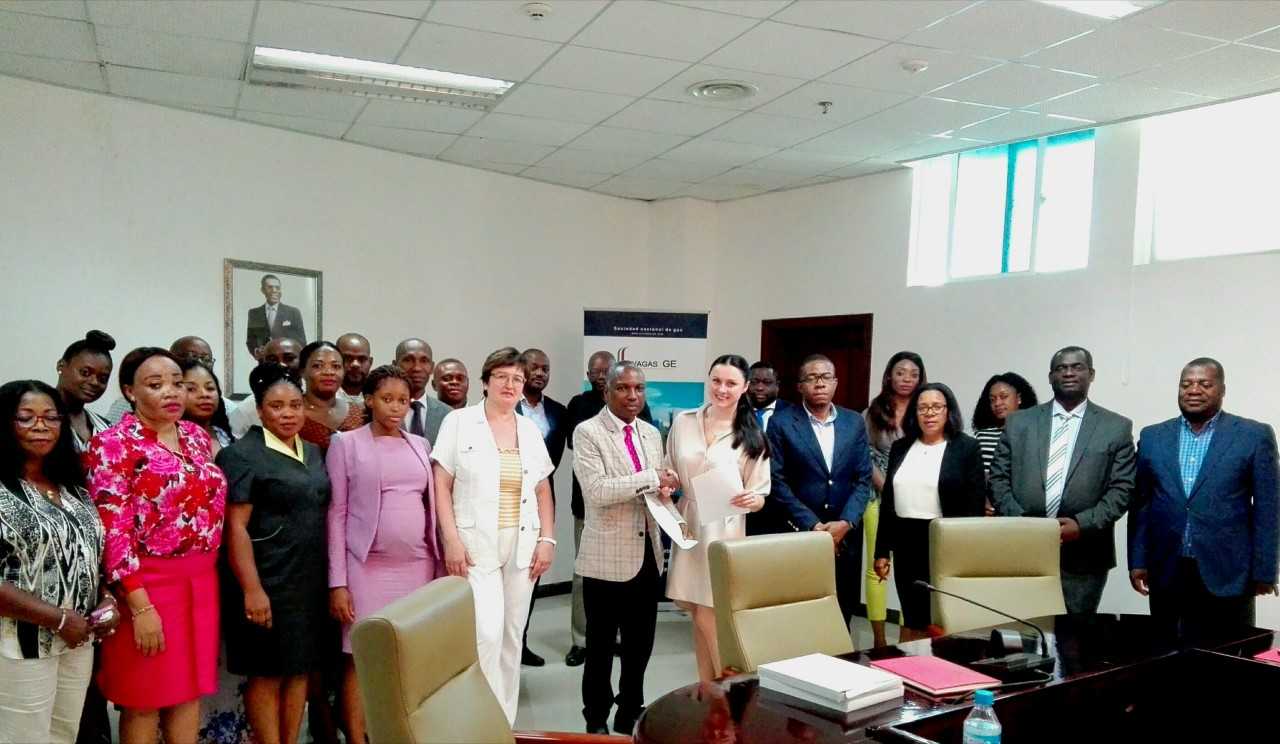 International cooperation
20 Aug
Nuclear education for sustainable development: RUDN experts hold lectures in Africa
RUDN representatives told schoolchildren and students of Kenya and Senegal about trends in nuclear energy, Russian technologies and education in Russia.
International cooperation
29 Jul
RUDN Rector Oleg Yastrebov meets the Ambassador of Syria to Russia
July 16, Oleg Yastrebov, RUDN University Rector and Riad Haddad, Ambassador of the Syrian Arab Republic to Russia held talks. During the meeting, they discussed the study of Syrian students at RUDN University and validation of Russian diplomas. RUDN University Rector assured the meeting participants that the issue of diploma validation would be resolved in the near future.
International cooperation
12 Feb
They trust us: RUDN University will train specialists for 160 countries
More than 70 representatives of the embassies of foreign countries in Russia, representatives of the Federation Council, and the Ministry of Science and Higher Education of the Russian Federation took part in the round table "The contribution of RUDN University to training national personnel for foreign countries." The event was held on February 5, in an online format and was timed to celebrate the 61st anniversary of RUDN University.