RUDN delegation participated in the Second annual conference of the University Network of the BRICS
RUDN delegation participated in the Second annual conference of the University Network of the BRICS
July 1-3, RUDN delegation participated in the Second annual conference of the University Network of the BRICS (Brazil, Russia, India, China and South Africa), held in Zhengzhou, the administrative center of Henan province (Central China).
During the conference, representatives of the 22 included in the BRICS Network University universities, experts in the field of education from five countries had an exchange of views on «Practical Cooperation and International Education», discussed the strategy of sustainable development of the BRICS Network University.
Following the meeting, representatives of educational circles of the BRICS countries have signed a number of agreements on bilateral and multilateral cooperation, including the action Plan, the BRICS Network University for 2017-2018 and Zhengzhou Consensus of the BRICS Network University-2017annual meeting. In the framework of the International thematic group «Energy» and «BRICS Studies» two educational programmes of RUDN «Waste-to-Energy», «Global Security and Development Cooperation» and "International Business and International Marketing" were taken as basic programmes.
The conference was organized by the Ministry of Education of China.
The current meeting is one of the events leading up to the 9-th meeting of the BRICS countries' heads which is to be held in September in the Chinese city of Xiamen. At the ceremony of its opening was attended by the officials of the ministries of education of China, Russia, India, Brazil and South Africa, heads of universities-partners, academics and experts.
A BRICS Network University is an Association of Higher Education Organizations of Brazil, Russia, India, China and South Africa. It is an educational project focused on the multilateral joint training programs and joint research projects development.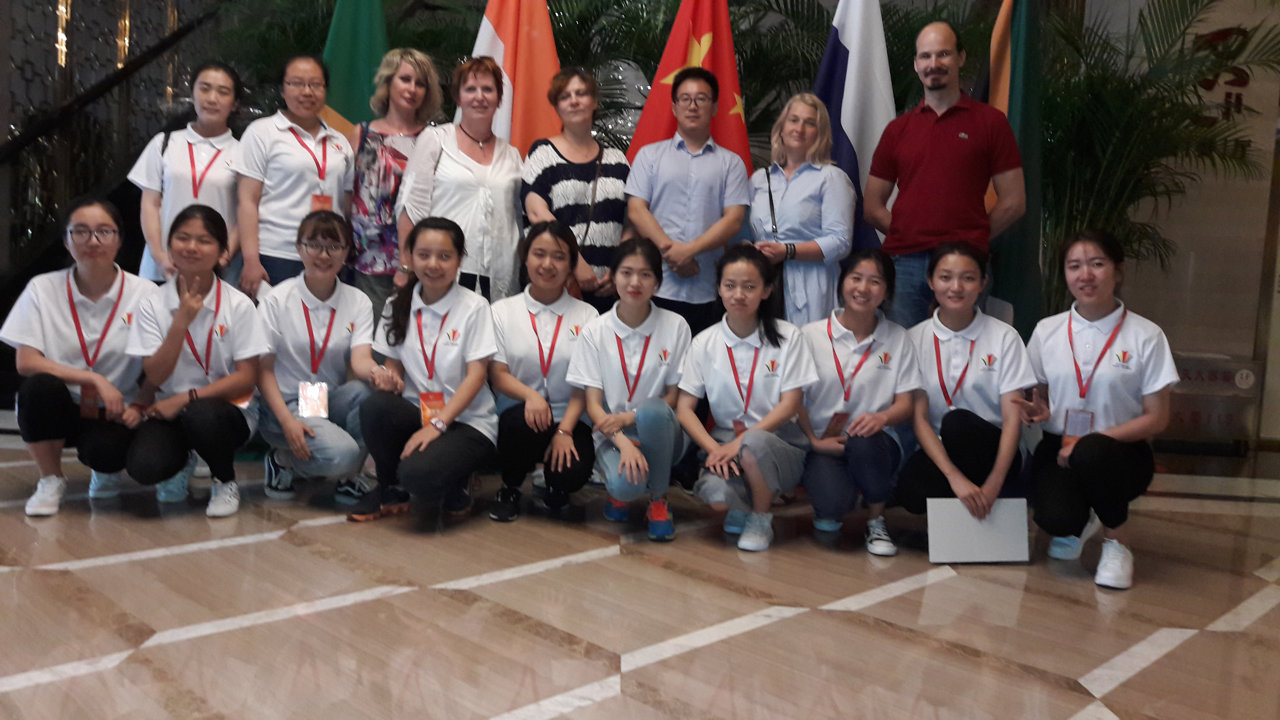 International cooperation
20 Aug
Nuclear education for sustainable development: RUDN experts hold lectures in Africa
RUDN representatives told schoolchildren and students of Kenya and Senegal about trends in nuclear energy, Russian technologies and education in Russia.
International cooperation
29 Jul
RUDN Rector Oleg Yastrebov meets the Ambassador of Syria to Russia
July 16, Oleg Yastrebov, RUDN University Rector and Riad Haddad, Ambassador of the Syrian Arab Republic to Russia held talks. During the meeting, they discussed the study of Syrian students at RUDN University and validation of Russian diplomas. RUDN University Rector assured the meeting participants that the issue of diploma validation would be resolved in the near future.
International cooperation
12 Feb
They trust us: RUDN University will train specialists for 160 countries
More than 70 representatives of the embassies of foreign countries in Russia, representatives of the Federation Council, and the Ministry of Science and Higher Education of the Russian Federation took part in the round table "The contribution of RUDN University to training national personnel for foreign countries." The event was held on February 5, in an online format and was timed to celebrate the 61st anniversary of RUDN University.