RUDN delegation participated in the Second annual conference of the University Network of the BRICS
RUDN delegation participated in the Second annual conference of the University Network of the BRICS
July 1-3, RUDN delegation participated in the Second annual conference of the University Network of the BRICS (Brazil, Russia, India, China and South Africa), held in Zhengzhou, the administrative center of Henan province (Central China).
During the conference, representatives of the 22 included in the BRICS Network University universities, experts in the field of education from five countries had an exchange of views on «Practical Cooperation and International Education», discussed the strategy of sustainable development of the BRICS Network University.
Following the meeting, representatives of educational circles of the BRICS countries have signed a number of agreements on bilateral and multilateral cooperation, including the action Plan, the BRICS Network University for 2017-2018 and Zhengzhou Consensus of the BRICS Network University-2017annual meeting. In the framework of the International thematic group «Energy» and «BRICS Studies» two educational programmes of RUDN «Waste-to-Energy», «Global Security and Development Cooperation» and "International Business and International Marketing" were taken as basic programmes.
The conference was organized by the Ministry of Education of China.
The current meeting is one of the events leading up to the 9-th meeting of the BRICS countries' heads which is to be held in September in the Chinese city of Xiamen. At the ceremony of its opening was attended by the officials of the ministries of education of China, Russia, India, Brazil and South Africa, heads of universities-partners, academics and experts.
A BRICS Network University is an Association of Higher Education Organizations of Brazil, Russia, India, China and South Africa. It is an educational project focused on the multilateral joint training programs and joint research projects development.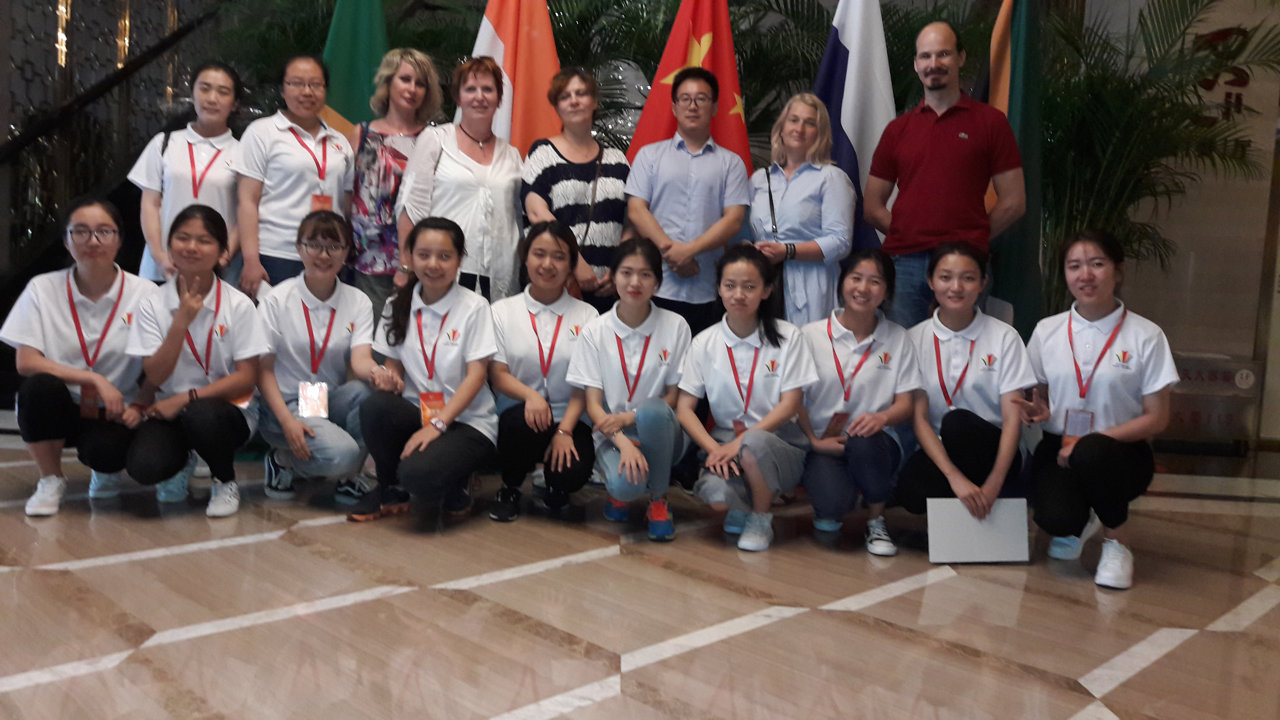 International cooperation
20 Oct
An Olympiad for schoolchildren, an exhibition for applicants, an alumni forum... RUDN University delegation visits Mongolia
October 5-8, 2022, RUDN University delegation paid a working visit to Mongolia. During this period, representatives of the university held RUDN University Open Olympiad, met with applicants at the education exhibition and took part in the forum of Mongolian alumni.
International cooperation
07 Oct
RUDN University and the Cyprus University of Health and Social Sciences agree to cooperate in the field of medicine
September 30, 2022, RUDN University received a delegation from the Cyprus University of Health and Social Sciences. The Cypriot side offered cooperation in the format of academic exchange for students of "General Medicine" and "Dentistry". It is also challenging to create two-week summer / winter schools for Cypriot students of "Dentistry".
International cooperation
05 Oct
The delegation of RUDN University visits 5 universities in Sri Lanka
September 25-28, a delegation of the Peoples' Friendship University of Russia headed by Vice-Rector for International Affairs Larisa Efremova visited five universities of the Republic of Sri Lanka.