RUDN delegation participated in the Second annual conference of the University Network of the BRICS
RUDN delegation participated in the Second annual conference of the University Network of the BRICS
July 1-3, RUDN delegation participated in the Second annual conference of the University Network of the BRICS (Brazil, Russia, India, China and South Africa), held in Zhengzhou, the administrative center of Henan province (Central China).
During the conference, representatives of the 22 included in the BRICS Network University universities, experts in the field of education from five countries had an exchange of views on «Practical Cooperation and International Education», discussed the strategy of sustainable development of the BRICS Network University.
Following the meeting, representatives of educational circles of the BRICS countries have signed a number of agreements on bilateral and multilateral cooperation, including the action Plan, the BRICS Network University for 2017-2018 and Zhengzhou Consensus of the BRICS Network University-2017annual meeting. In the framework of the International thematic group «Energy» and «BRICS Studies» two educational programmes of RUDN «Waste-to-Energy», «Global Security and Development Cooperation» and "International Business and International Marketing" were taken as basic programmes.
The conference was organized by the Ministry of Education of China.
The current meeting is one of the events leading up to the 9-th meeting of the BRICS countries' heads which is to be held in September in the Chinese city of Xiamen. At the ceremony of its opening was attended by the officials of the ministries of education of China, Russia, India, Brazil and South Africa, heads of universities-partners, academics and experts.
A BRICS Network University is an Association of Higher Education Organizations of Brazil, Russia, India, China and South Africa. It is an educational project focused on the multilateral joint training programs and joint research projects development.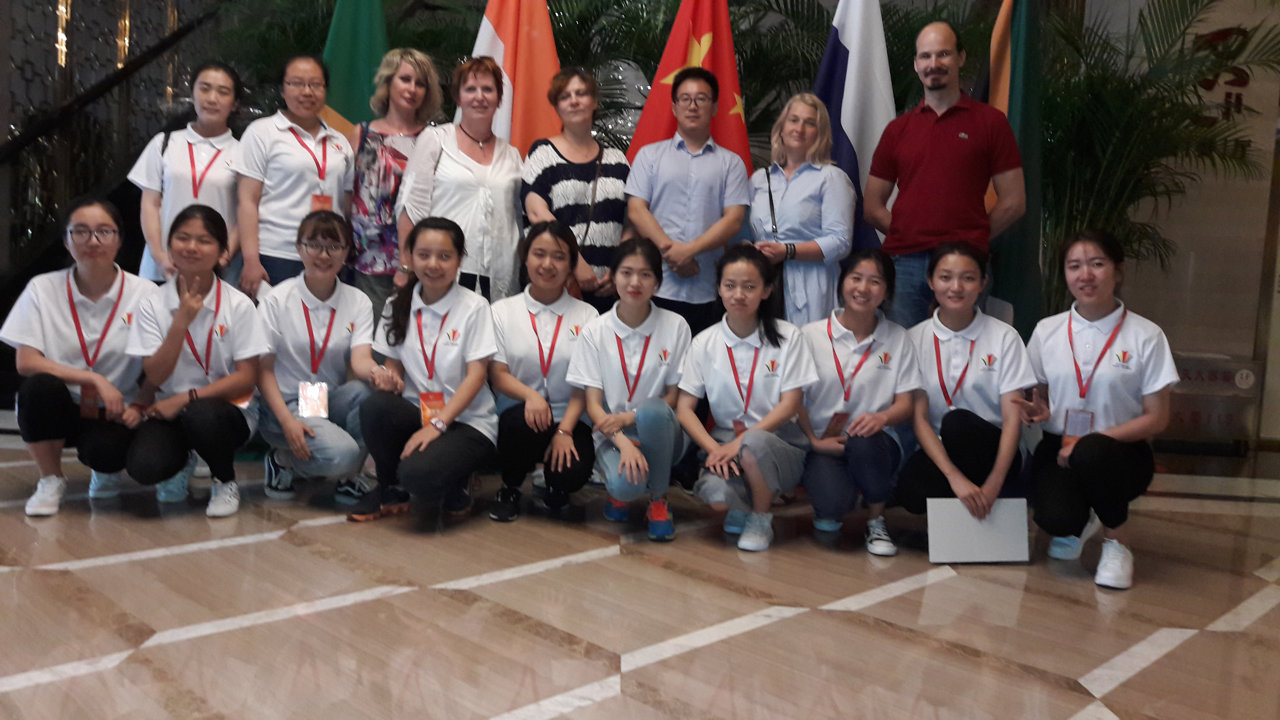 International cooperation
17 Jun
RUDN becomes member of the International Federation of Translators FIT-IFT
The World Legislative Congress of the International Federation of Translators (FIT-IFT) officially approved the membership of RUDN University.
International cooperation
03 Mar
Studying Around the World: Academic Mobility of RUDN University Institute of Law Students
5 students, 3 universities, 1 goal — to get the most out of your studies. The material focuses on the Institute of Law students who were able to complete internships at the partner universities of RUDN University. Some of them have already returned with new impressions and useful experience, others are abroad and continue to study. We talked with the students and found out how the adaptation to the new university was going on, what made studying different and how the internship helped defend their thesis.