RUDN participating at the international exhibition EXPOLINGUA
November 16-17, 2018 an international exhibition EXPOLINGUA took place in Berlin, where people could get acquainted with educational opportunities abroad, including in Russia. This is the 31st exhibition held at the Russian House of Science and Culture (RHWK) in Berlin, and it is aimed at popularizing studying various languages and cultures among the Europeans.
Besides American, British, German, Spanish and Latin American educational brands various Russian universities were represented at EXPOLINGUA, among them the Russian Peoples Friendship University. Maria Tislenko, specialist at the department of Language programs development of the Vice-rector service for Further Education, told exhibition visitors about the educational programs of the RUDN University at the EXPOLINGUA stand and in a separate EXPOLINGUA section devoted to Russian universities.
The exhibition attracted the attention of more than a thousand visitors, many of whom have demonstrated a great interest in the opportunities to study at RUDN University, especially in master's programs and summer/winter schools. In this regard, we can state that congress and exhibition activities are an important element in promoting the RUDN brand abroad, including the context of implementation of the governmental export strategy of the Russian education, whose active developer RUDN is.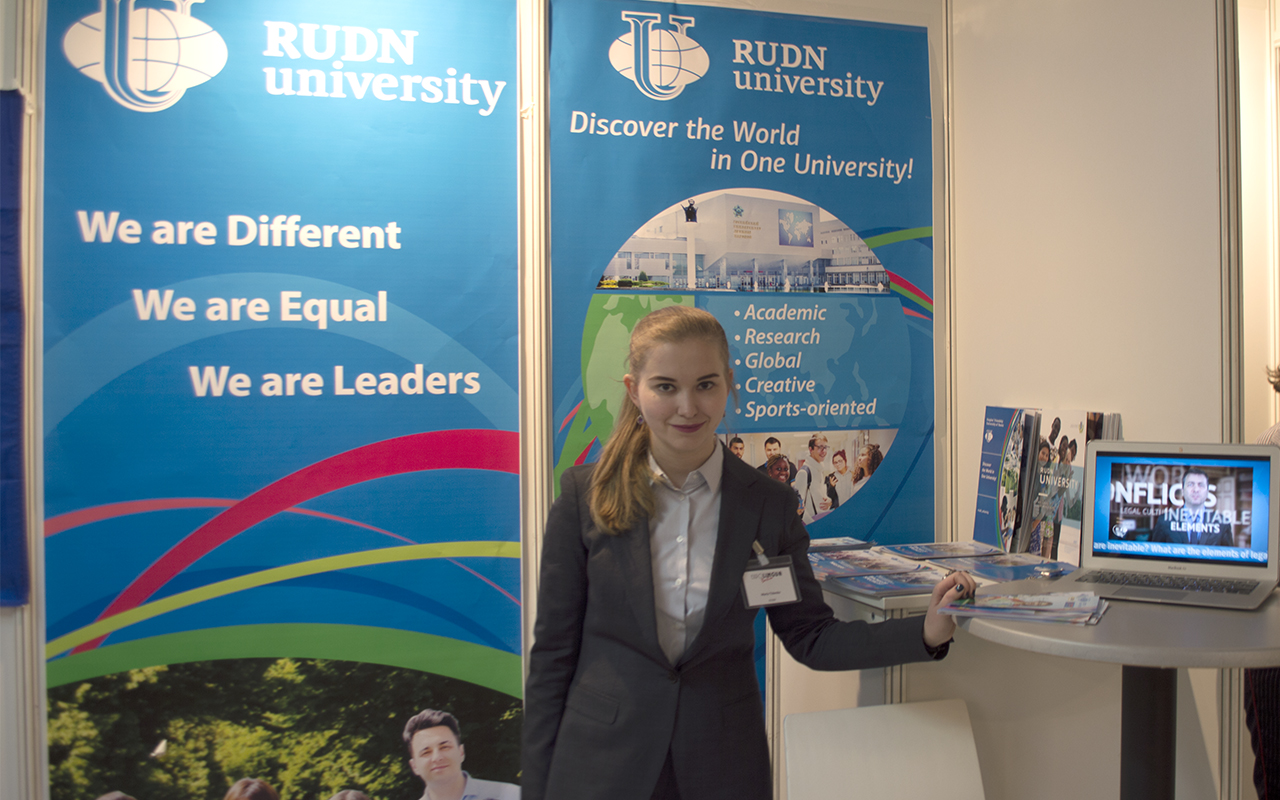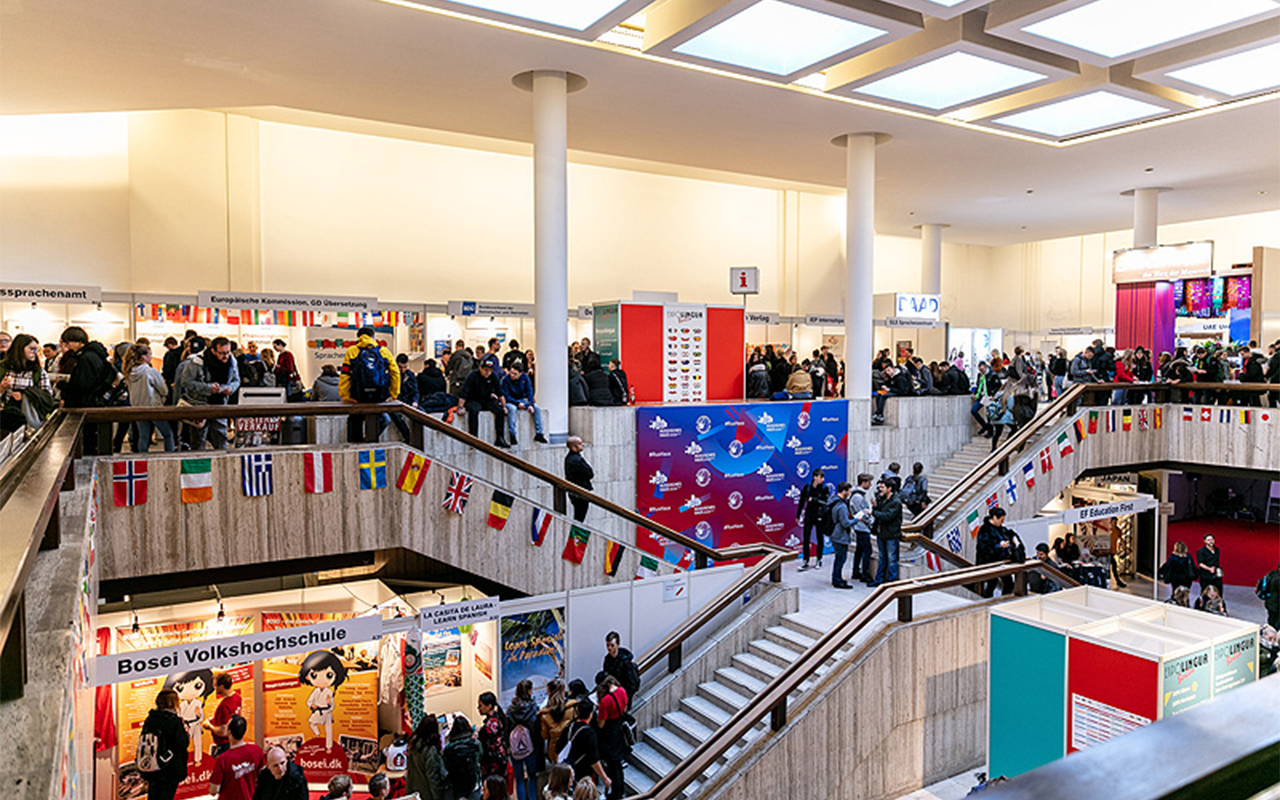 International cooperation
22 Aug
School students from Egypt want to become doctors, IT specialists, architects, economists and nanoengineers
RUDN University is the only university that represented Russia at the international educational exhibition "EDUGATE 2023" in Egypt, which brought together 90 leading universities from 12 countries from Algeria and Morocco to the USA and Germany.
International cooperation
18 Aug
RUDN University invites the Ghanaian delegation to the leading agricultural enterprise of Tula
In August, a delegation from Ghana met with the Russian Union of Potato and Vegetable Producers, an industrial partner of RUDN University. Representatives of the Korle Klottey Municipal Assembly (Ghana), led by the mayor of Accra, visited the agricultural company "Virgin Alliance" in the Tula region. The excursion was organized by the Agricultural and Technological Institute of RUDN University.
International cooperation
04 Aug
Journey into the world of economics: a summer school for RUDN students at the University of Zambia
While someone is on summer holidays, RUDN students of economics keep studying. They went to hot Zambia at the invitation of the Graduate School of Business of the University of Zambia for two weeks of the summer school "Russia-Zambia: Economic Opportunities and Prospects".