Russia and China are strengthening relations. Day of China at RUDN University
Russia and China are strengthening relations. Day of China at RUDN University
26 September, RUDN hosted the XVIII Day of China dedicated to the 68th anniversary of the Chinese People's Republic.
The event was organized by Chinese students and teachers of RUDN Faculty of Social and Humanitarian Sciences and was attended by honored guests from the Embassy and university authorities.
«Our university is actively cooperating with China developing student and academic mobility with Shandong University, Sian University of Foreign Languages, Hainan University and a number of other reputable institutions», said Vice-Rector for international affairs Larisa Efremova.
The feast was conducted by President of RUDN Association of Chinese students and a student of the Faculty of Social and Humanitarian Sciences. RUDN Association of Chinese students is one of the largest at the university, becoming even larger this year since 170 new students have arrived, the association traditionally holds exhibitions, fairs, conferences and concerts that become a bridge between our cultures.
The Chinese language is very popular at RUDN. More than 300 students study Chinese at the FHSS only, 50 students go study to China every year to 4 Master programs in Shandong University, a Master program in Beijing University, a dual-degree Master program in Dalian Institute of Foreign Languages (in the frame of SCO university). Since 2010, 40 Russian and 13 Chinese students have got diplomas of two universities. Currently 13 Russian and 4 Chinese students are doing joint programs with Shanghai University.
The concert was a manifestation of the beauty of Russian and Chinese dances, songs and poetry.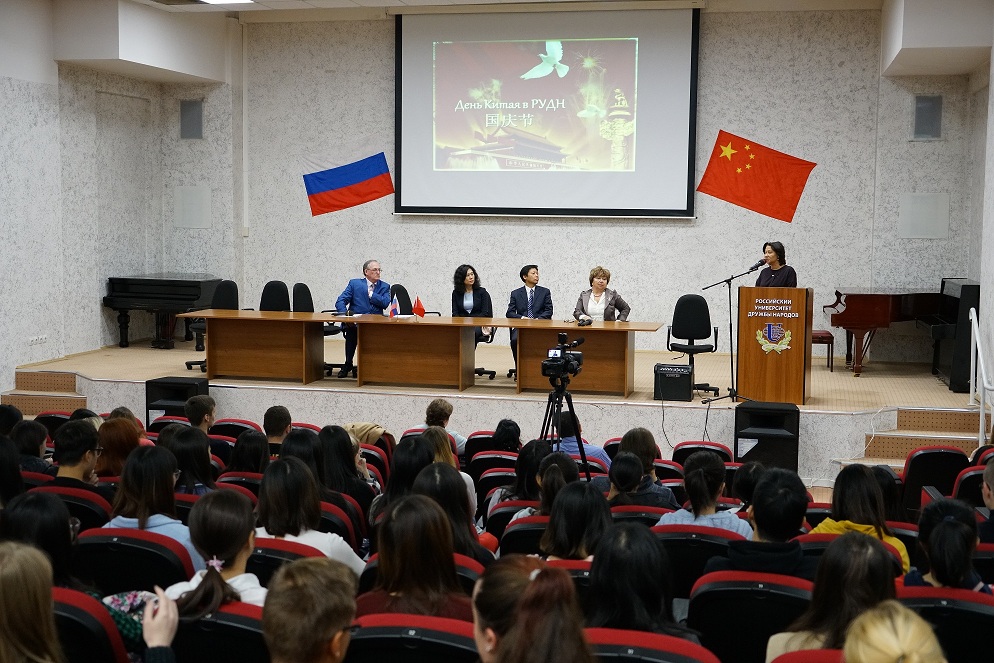 International cooperation
26 Nov 2021
Nuclear Education and Prospects for Russian-African Relations: Russia-Africa Forum at RUDN University
November 23, the II Youth Forum "Russia-Africa: Nuclear Education for Sustainable Development" was held at RUDN University. The agenda featured the search for new forms of cooperation in the field of sustainable development of African countries through nuclear education promotion. The forum was attended by representatives of Russia, Ghana, Egypt, Zambia, Kenya, Mozambique, Rwanda, Tunisia, Uganda and South Africa.
International cooperation
24 Nov 2021
TOP STUDENT MOBILITY scholarship
The TOP STUDENT MOBILITY scholarship is a one-time cash payment in the amount of 55,000 rubles, awarded in 2021 to the winning students.
International cooperation
20 Nov 2021
RUDN University alumni open the Russian-Lebanese Friendship Park in Lebanon
The Russian-Lebanese Friendship Park opened in Lebanon,. in Ainab, Alei region of Mount Lebanon, on November 3. The opening ceremony was attended by Russian and Lebanese diplomats, local residents, members of the Russian-speaking diaspora, as well as graduates of RUDN University.