Russia and China are strengthening relations. Day of China at RUDN University
Russia and China are strengthening relations. Day of China at RUDN University
26 September, RUDN hosted the XVIII Day of China dedicated to the 68th anniversary of the Chinese People's Republic.
The event was organized by Chinese students and teachers of RUDN Faculty of Social and Humanitarian Sciences and was attended by honored guests from the Embassy and university authorities.
«Our university is actively cooperating with China developing student and academic mobility with Shandong University, Sian University of Foreign Languages, Hainan University and a number of other reputable institutions», said Vice-Rector for international affairs Larisa Efremova.
The feast was conducted by President of RUDN Association of Chinese students and a student of the Faculty of Social and Humanitarian Sciences. RUDN Association of Chinese students is one of the largest at the university, becoming even larger this year since 170 new students have arrived, the association traditionally holds exhibitions, fairs, conferences and concerts that become a bridge between our cultures.
The Chinese language is very popular at RUDN. More than 300 students study Chinese at the FHSS only, 50 students go study to China every year to 4 Master programs in Shandong University, a Master program in Beijing University, a dual-degree Master program in Dalian Institute of Foreign Languages (in the frame of SCO university). Since 2010, 40 Russian and 13 Chinese students have got diplomas of two universities. Currently 13 Russian and 4 Chinese students are doing joint programs with Shanghai University.
The concert was a manifestation of the beauty of Russian and Chinese dances, songs and poetry.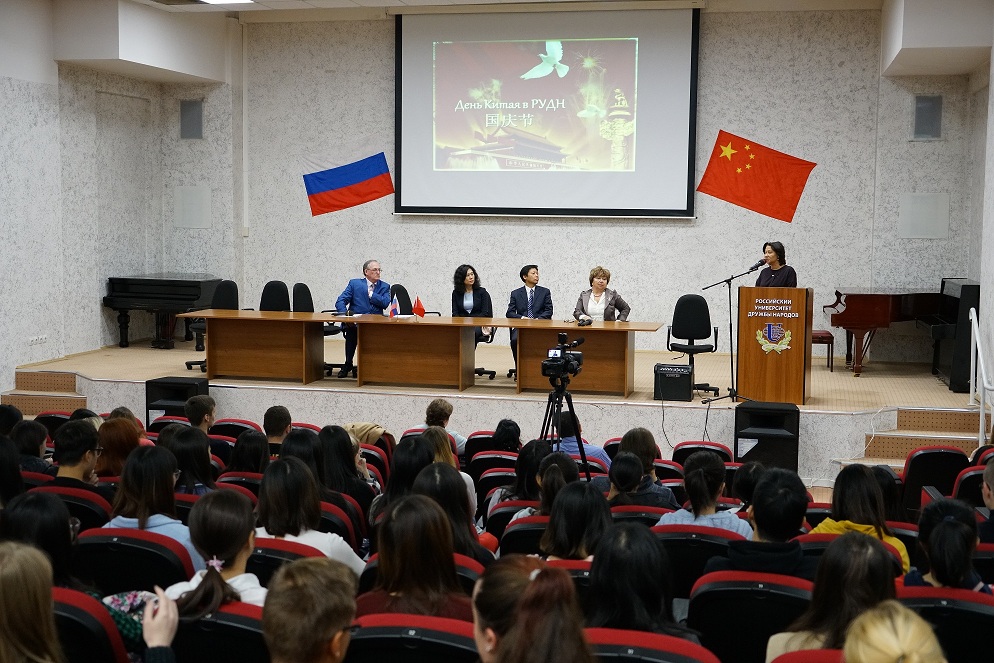 International cooperation
20 Oct
An Olympiad for schoolchildren, an exhibition for applicants, an alumni forum... RUDN University delegation visits Mongolia
October 5-8, 2022, RUDN University delegation paid a working visit to Mongolia. During this period, representatives of the university held RUDN University Open Olympiad, met with applicants at the education exhibition and took part in the forum of Mongolian alumni.
International cooperation
07 Oct
RUDN University and the Cyprus University of Health and Social Sciences agree to cooperate in the field of medicine
September 30, 2022, RUDN University received a delegation from the Cyprus University of Health and Social Sciences. The Cypriot side offered cooperation in the format of academic exchange for students of "General Medicine" and "Dentistry". It is also challenging to create two-week summer / winter schools for Cypriot students of "Dentistry".
International cooperation
05 Oct
The delegation of RUDN University visits 5 universities in Sri Lanka
September 25-28, a delegation of the Peoples' Friendship University of Russia headed by Vice-Rector for International Affairs Larisa Efremova visited five universities of the Republic of Sri Lanka.