Dear colleagues and friends, New Year 2018 is coming!
Traditionally it is a symbol of a new life stage or career start, that is hopes and faith in the future.
I wish you strong health, determination and enthusiasm to make you ambitious dreams come true!
May all the troubles and frustration stay behind and the coming year be full of joy, creative ideas, inspirations and accomplishments!
Happy New Year!
Vladimir Filippov,
Rector of RUDN University,
Academician of the RF Academy of Education,
Chairman of the RF Higher Attestation Commission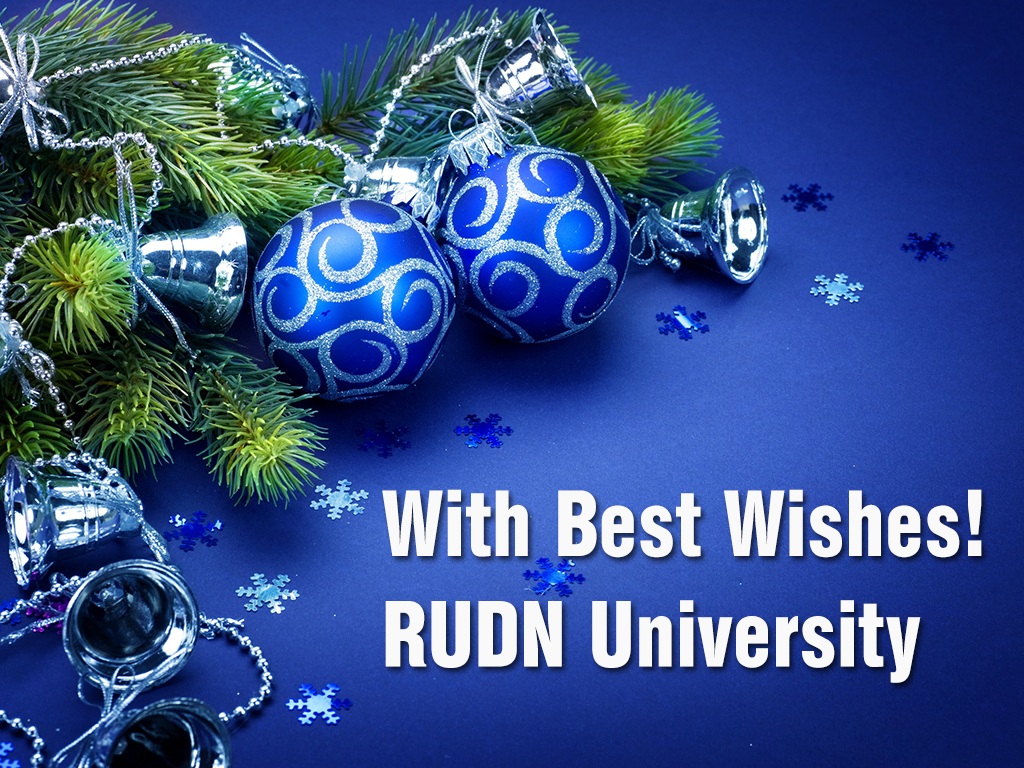 Life in RUDN
08 May
Happy Victory Day: we remember and we are grateful to you!
Life in RUDN
18 Apr
"When there are people who can be relied upon, you can handle any problems": Eleftherios Hatzifeodoridis, RUDN student of history
How do they drink coffee in Russia, and how do they drink it in Greece? What unites our countries? Is it difficult to be the president of the community? Eleftherios Hatzifeodoridis (History, 2nd year master' student) from Greece, member of the international historical school in Arkhangelsk, tells us about all this.
Life in RUDN
16 Mar
"Instilling love for the Russian language and Russian culture is a great happiness for me," — Milena Shcherbakova, Master student at the Russian Language Institute, RUDN University
Read an interview about the development of digital technologies, teaching and fulfilling dreams.