"I want every foreigner to find a Russian friend", says Polina Kotova, one of the founders of the OHANA volunteer department, an excellent student for 10 semesters
"I want every foreigner to find a Russian friend", says Polina Kotova, one of the founders of the OHANA volunteer department, an excellent student for 10 semesters
November 25, RUDN University excellent students' meeting will take place. Particular attention is paid to those who have studied with excellent grades for five years in a row. Read about the first steps at the university, the OHANA volunteer department, love for mathematics and future profession in an interview with Polina Kotova.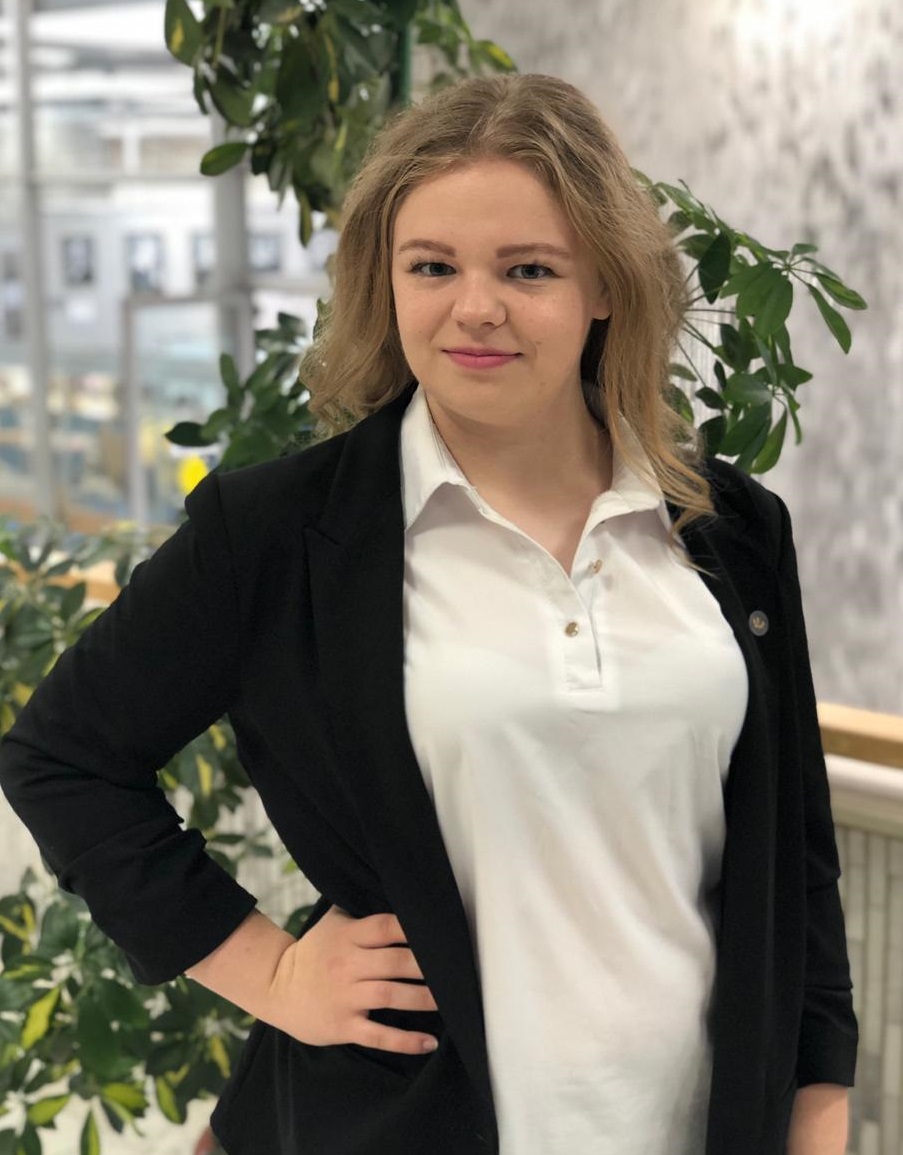 You were accepted in 5 universities on the tuition-free basis. Why did you choose RUDN?
I chose RUDN with my heart — some inner feeling prompted me. RUDN immediately seemed to be another world. Even when I was applying or checking into a hostel, I was surrounded by foreigners. Here I met a huge number of people, learned about their culture, looked at Russia from their perspective.
Was it from the very first days that you decided to help foreign students or? ...
I am a perfectionist if ever there was one and have always been busy with my studies. The first two years at RUDN University I was not interested in social life at all. I was just studying.
Edgard José Ramirez Grand from Venezuela was in my cohort, and in my second year I sometimes helped him with his homework. Edgard joined the student committee of the Faculty of Economics and invited me with him. I decided to give it a try and went to the commission for working with foreign students.
You founded the OHANA volunteer department — this project has bypassed 350 other projects and is now in the final of the federal contest. How did "OHANA" start?
In the first months in Moscow, foreigners communicate mainly with fellow countrymen and practice Russian only in class. But this is not enough. Edgard and I wanted to simplify the adaptation process for foreigners and decided to create a place where you can get help with your homework, speak Russian, and just relax.
We were inspired by the story of the cartoon "Lilo and Stitch". In the story, Stitch got to Earth, found himself alone and did not understand what was happening. He made friends with Lilo, who helped him, accepted him in her ohana — her family. For me "OHANA" is a big international family, where they will always support and never let you down.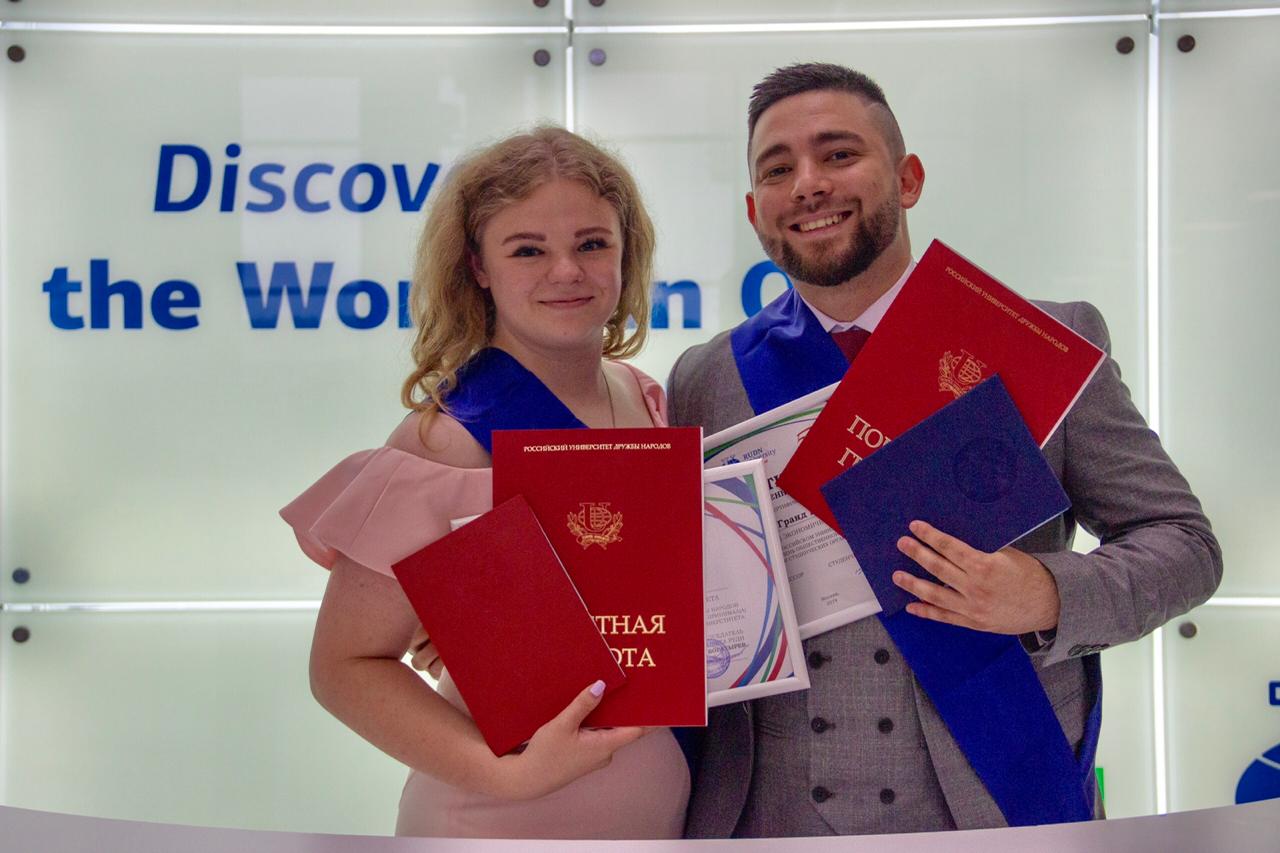 How many foreigners have you already helped in "OHANA"?
In the first year, we were able to reach 250 people. Last year — about 300. Each volunteer must help at least one foreigner. In the first year there was a girl who took 7 foreigners! She put her "team" together and did her homework with them.
Communication between volunteers and foreigners does not end at the end of the year, when they move to the main faculties, where they are assisted by the guys from their student committees. Many continue to communicate. "OHANA" is not a one-way communication — from Russian students to foreigners. This is an exchange of experience and culture.
Some foreigners themselves become volunteers, go through the Volunteer School to help new students in the same way that we helped them. About 40% of OHANA volunteers are foreigners.
What difficulties did you face in 2020?
We had to quickly shift all the work online. We organized the Hotline project, made a separate chat in What`sApp, where we were on duty from 9 am to midnight. It was part of the big project "Ne_tRUDNo" ("not difficult" in Russian). Its purpose is to help foreigners prepare for the Russian language exam, which they take at the end of the preparatory course. The guys take standard exam tasks, sort out grammar materials, and practice oral speech. This year "Ne_tRUDNo" also moved to MS Teams.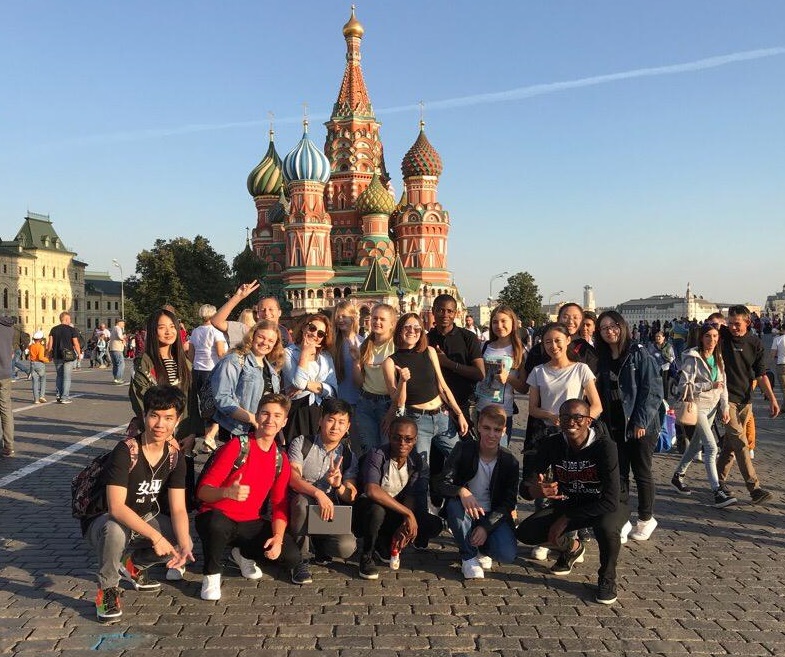 How do you manage to combine studies and volunteering?
I am guided by the principle that study is the main activity at the university, which must be done 100%. Social activity is what allows you to develop. These activities should not interfere with one another.
Yes, of course there were sleepless nights and deadlines. I cannot say that studying is my passion. It is always difficult to start work, write big papers and search for information. But when you see the result, you understand what you are doing — it motivates and gives strength and energy. At such moments, I like to gain new knowledge.
Why economics? Was it a pragmatic decision or for the soul?
Since childhood, I have loved numbers, I love counting. When I was little, I played with a calculator and wooden abacus. At school I really liked mathematics. When choosing a specialty, I was choosing between economics, hotel business and management. I opted for economics, because it is analytical.
I want to do project activities from the analytical point of view — structure, statistics, numbers, and so on. I want to work for an international company. I have already managed to try my specialty during my pre-diploma internship at the Russian Technological Agency coming across projects submitted to the competition from the Ministry of Industry and Trade. 500 pages of solid text and numbers, huge fat folders that I needed to fit into a small summary.
What idea do you want to use to make the world a better place?
I would like our project "OHANA" to exist not only at RUDN University. I want every foreigner to find a Russian friend who sincerely helps to adapt, learn the language and get to know the culture. I dream that little "ohanas" will be in most universities.
For 5 years at RUDN you have managed to get to know dozens of countries. Where would you like to visit and work in the future?
I've always liked Germany. I studied German at school, I had excellent teachers. German mentality is close to me. The Germans are punctual, everything is structured and there is order. Just like in mathematics — my love for it can be traced in everything. I like the way they do business and build relationships with people. A student from Germany came to our Faculty of Economics for a year. He quickly joined the team and went to student events. We managed to help him adapt.
For reference:
Polina graduated RUDN University with a bachelor's degree in Economics, majoring in Project Analysis and Modeling in Economics. Now she is a 2nd — year master student of "Management", specialty "International Management".
The OHANA volunteer department made it to the finals of the All-Russian contest for the best organization of student self-government bodies in the nomination "The best adaptation system for international students and implementation of international cooperation". 359 applications from 48 constituent entities of the Russian Federation were submitted for the contest. OHANA's volunteer department is among the eight finalists.
About the work of "OHANA" — step by step.
Step 1 — meet new students, introduce them to RUDN and invite them to OHANA. In the hall of the preparatory faculty, we take turns on duty next to the counter with our logo — matryoshka. We answer questions, get acquainted with the people and help when needed.
Step 2 — foreigners fill out the questionnaire. This is necessary to find a volunteer — it depends on the knowledge of the language, cultural characteristics and general hobbies.
Step 3 — we arrange meetings. We tell you how we can help. Throughout the year, we conduct games, excursions that help students to open up and overcome communication barriers. We focus on the Russian language — we explain the grammar, the difference in words, or help prepare dialogues in pairs.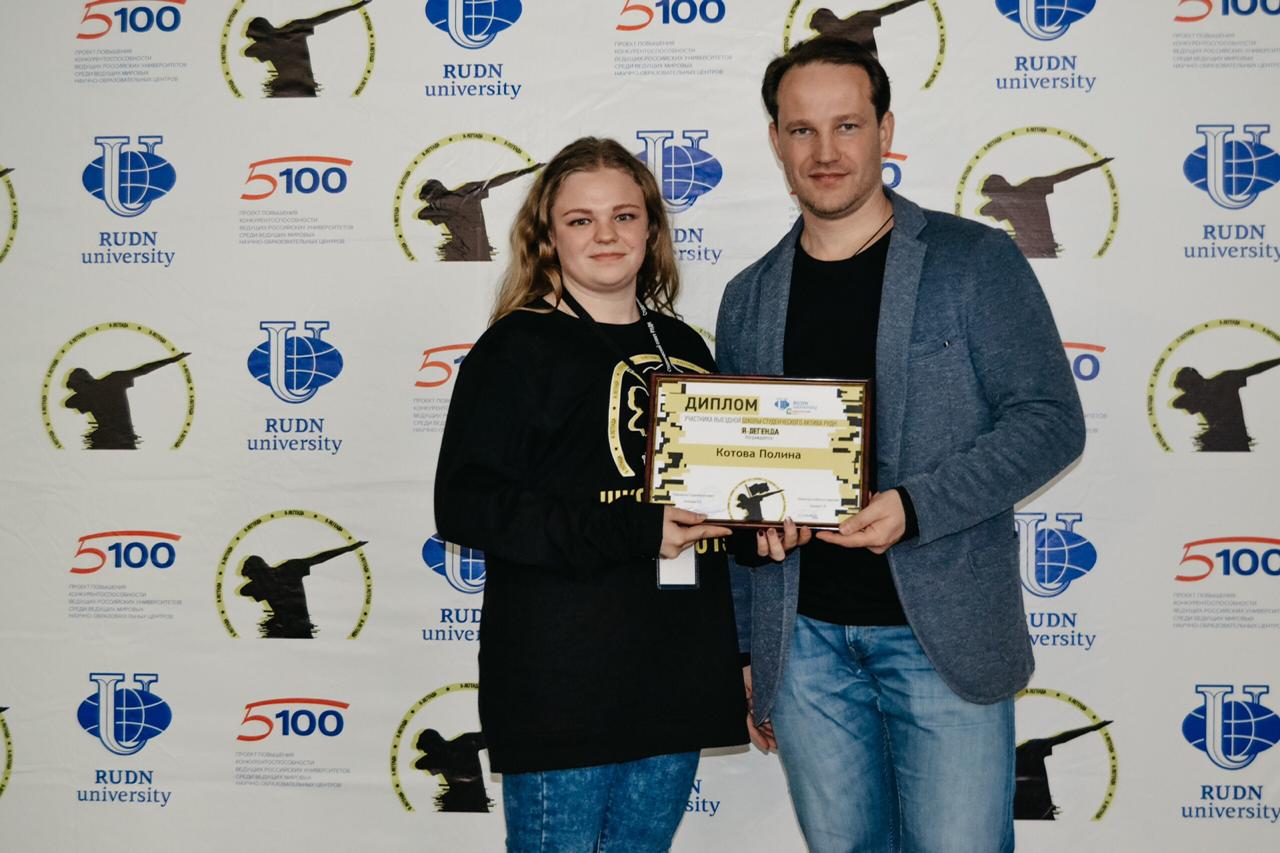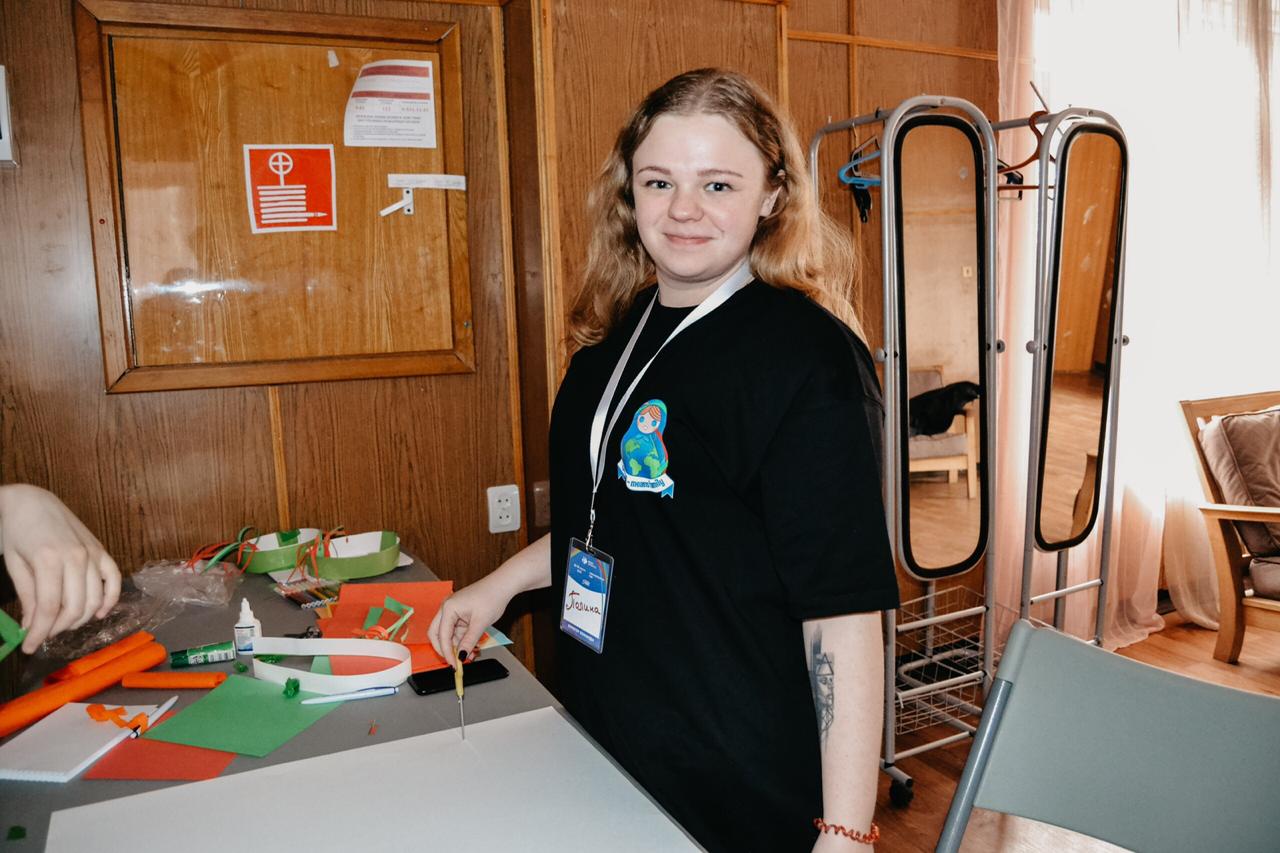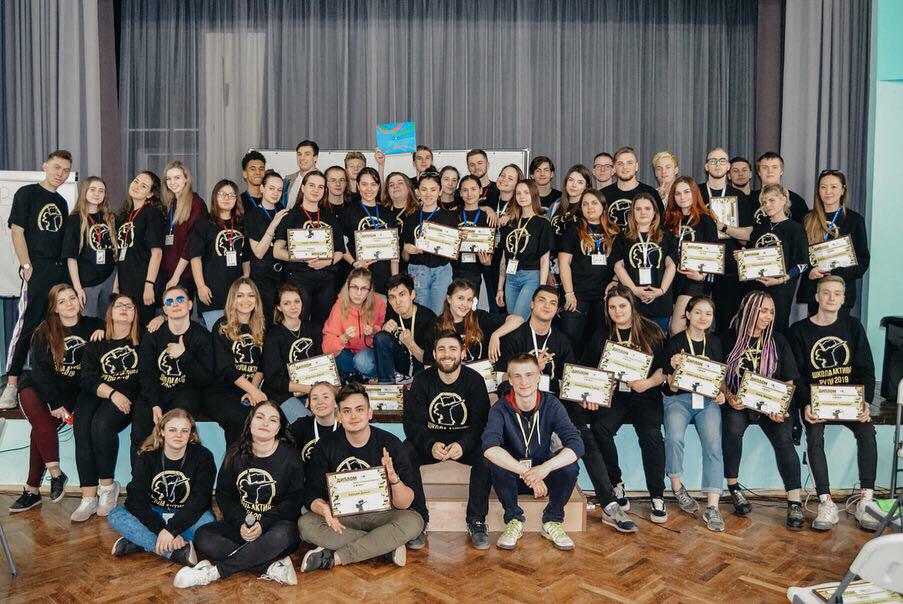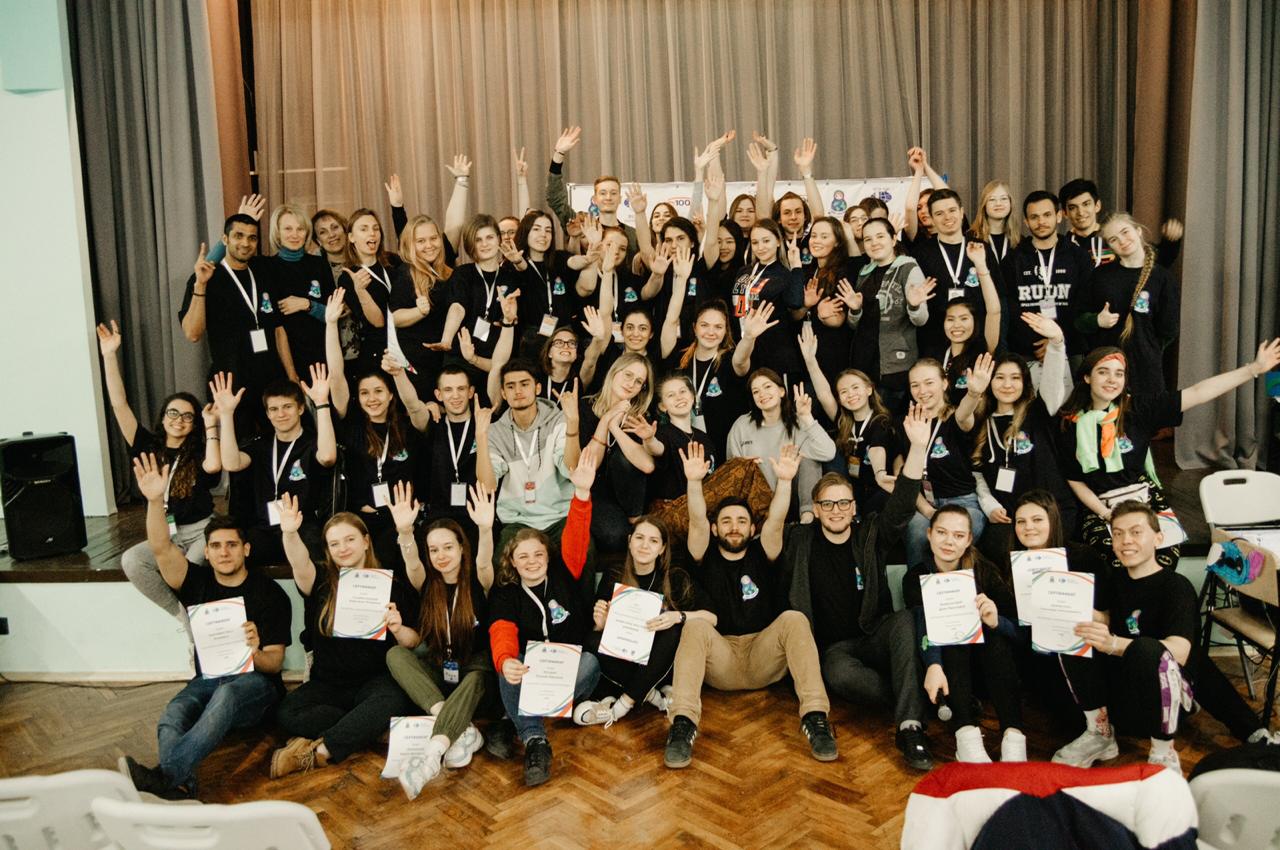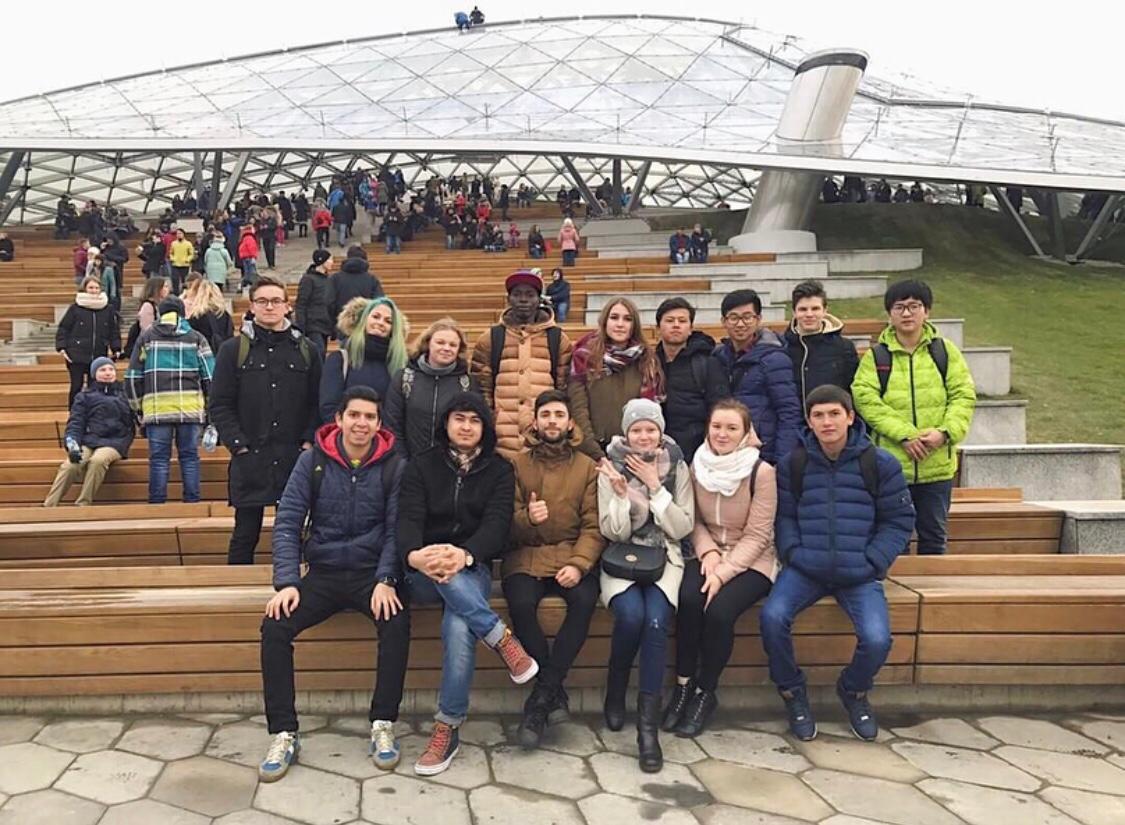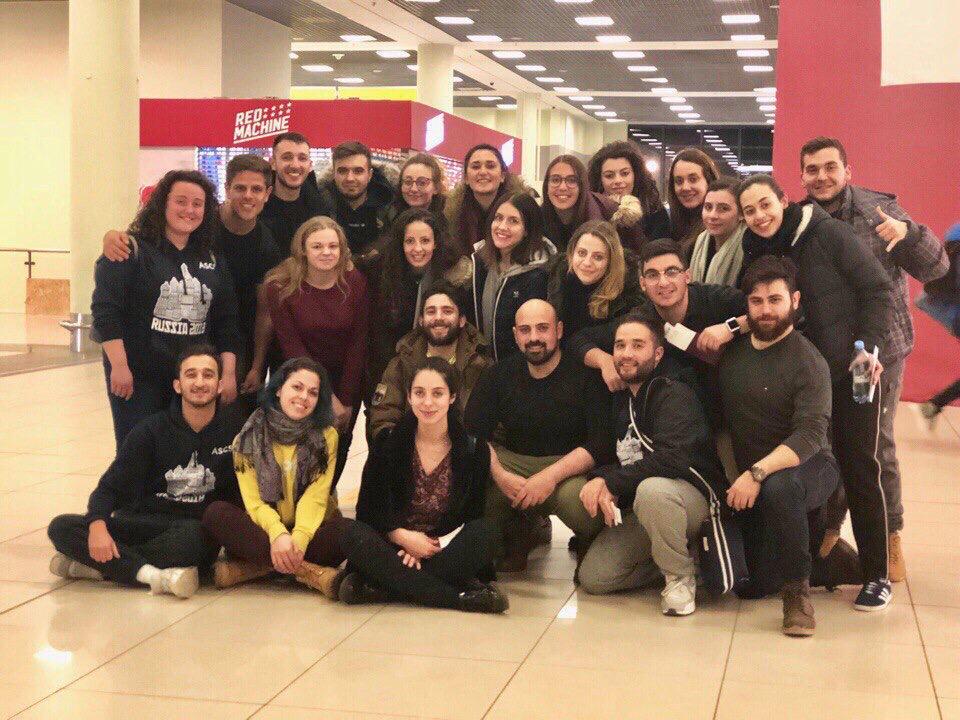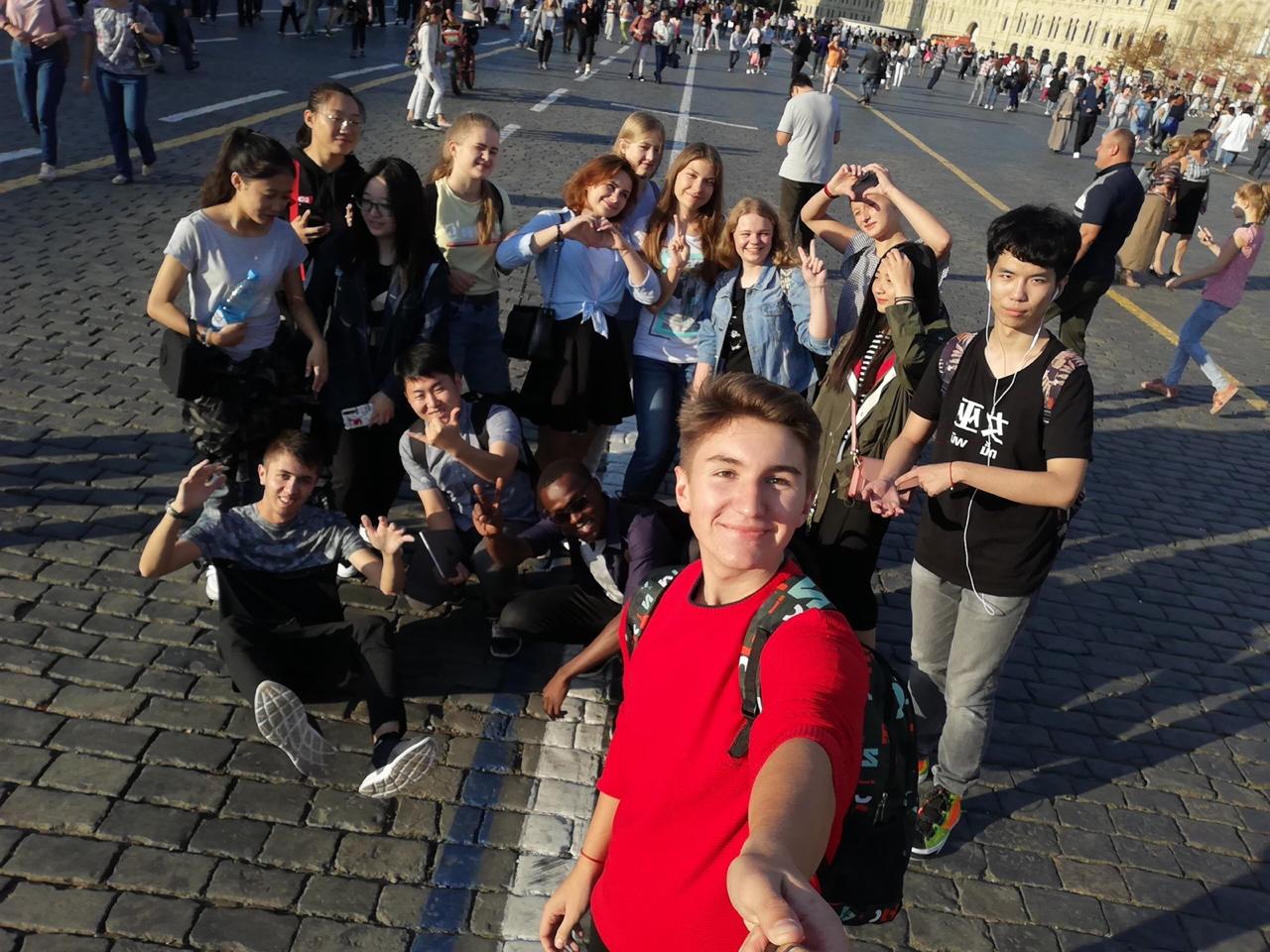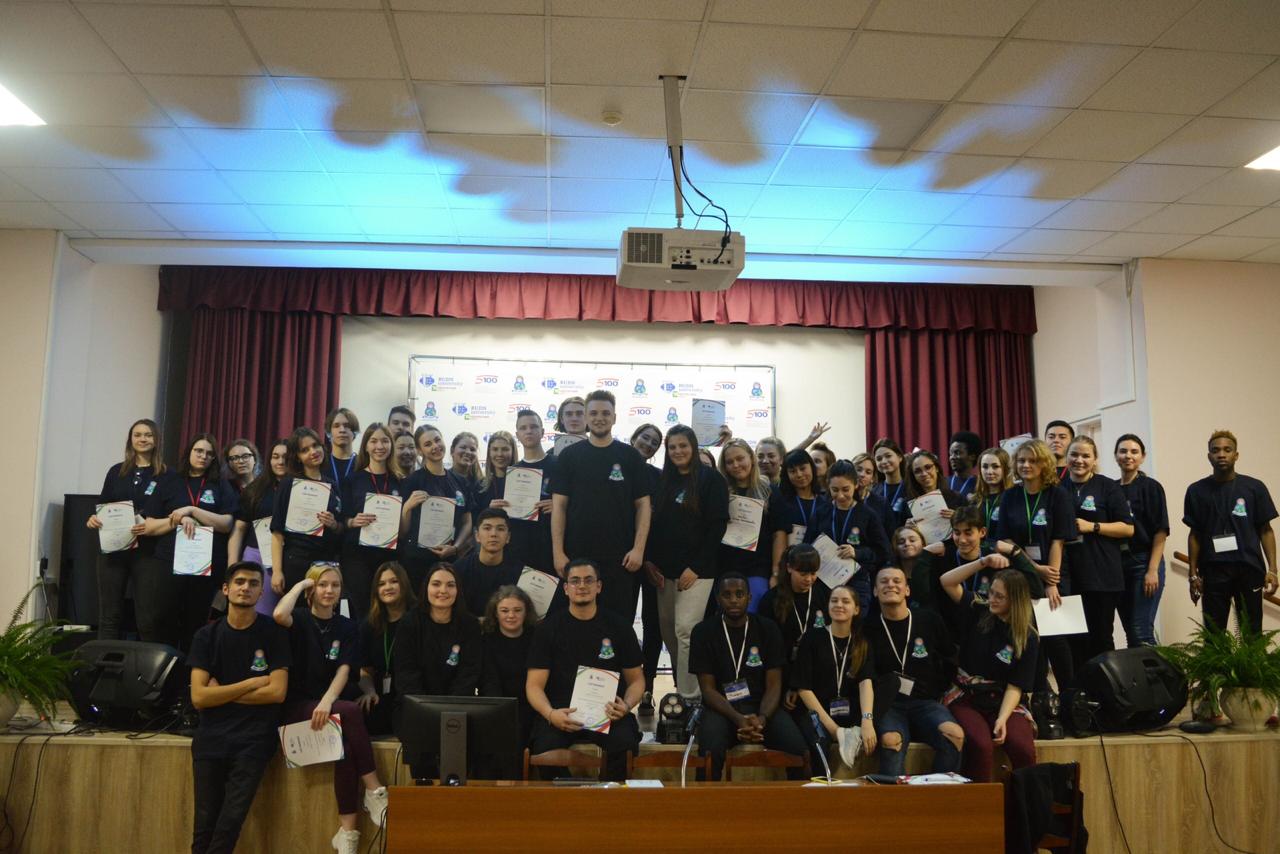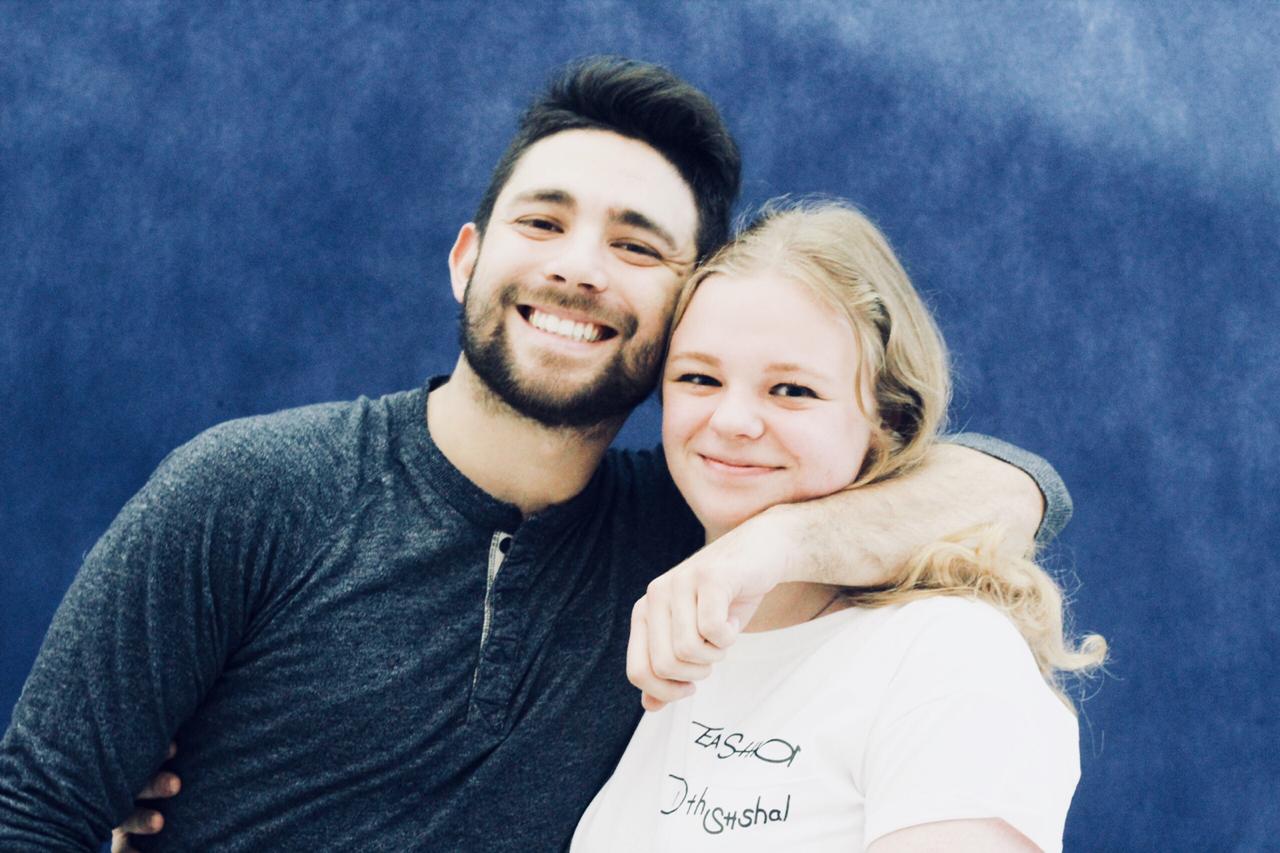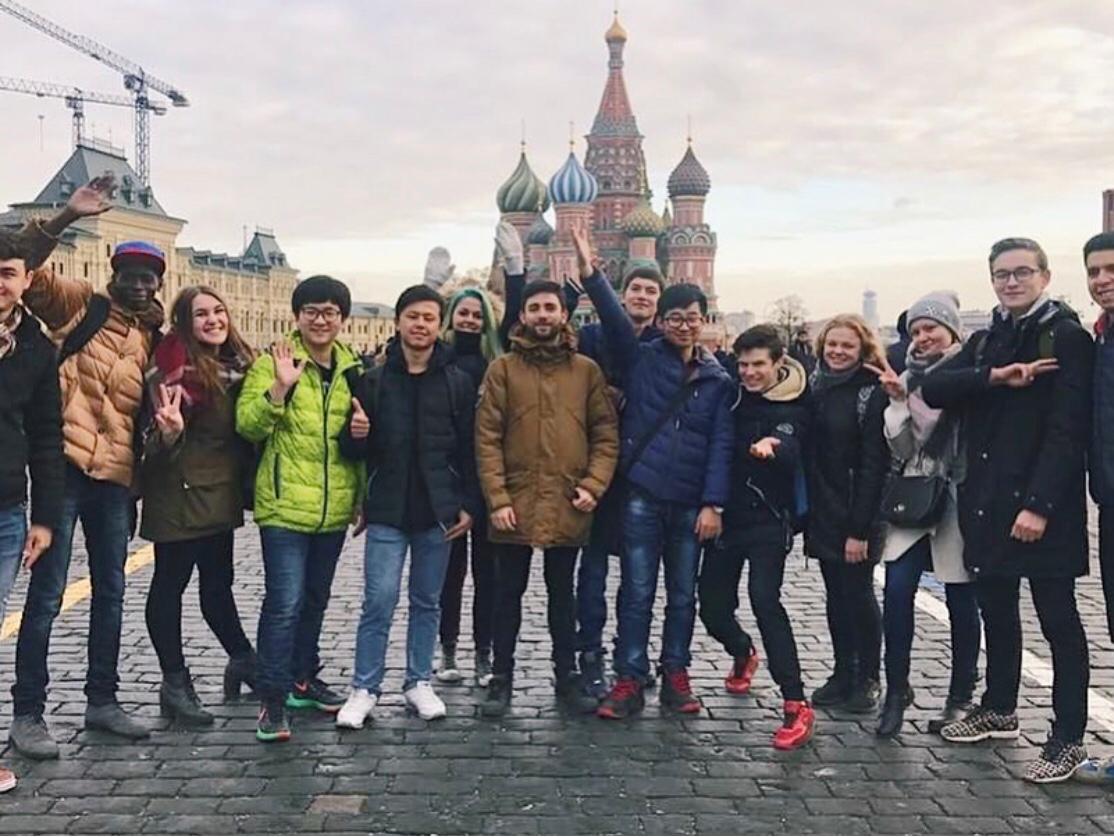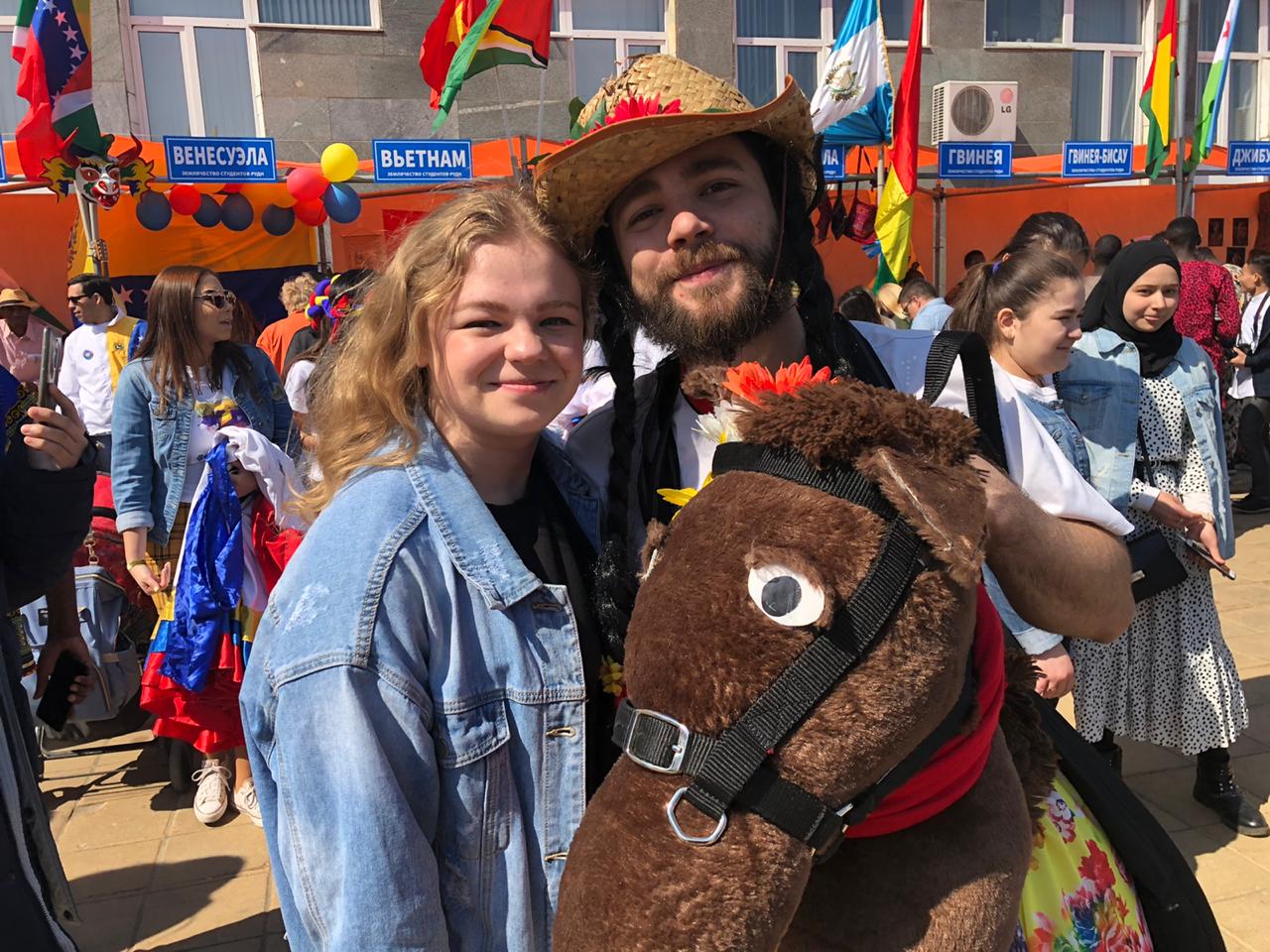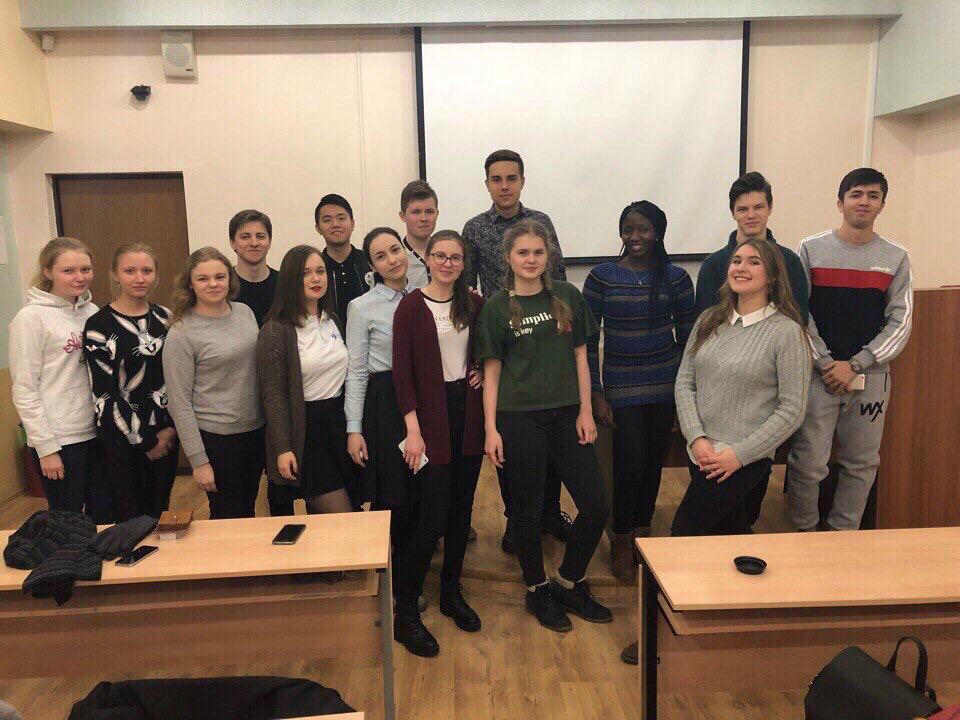 Life in RUDN
03 Aug
"In my work, the main thing is people. Whatever I design, it should be completely satisfying to society," – Morjadino Da Fonseca Vera Kruz, PhD student at the Academy of Engineering from Sao Tome and Principe
Morjadino flew from warm Sao Tome to Moscow to receive the profession of an architect of buildings and structures. He loves Khrushchev apartment buildings (5-storey buildings of the 60's), lives according to the laws of Vitruvius and wants to create something useful for society. We asked Morjadino what motivated him to move to Russia, why he chose Architecture and what project he presented at the Golden Section festival.
Life in RUDN
01 Aug
Resident of RUDN Institute of Medicine saves a man's life on board the plane
July 18, one of the passengers of Qatar Airways Moscow-Doha flight QR340 felt bad. Alaa Al Hajj, a Lebanese resident of RUDN Institute of Medicine (Traumatology and Orthopedics), who was flying on vacation, came to his aid. The young doctor provided first aid and convinced the crew to make an emergency landing at Kuwait International Airport to transfer the passenger to the medical team. Thanks to Alaa, the man remained alive.
Life in RUDN
07 Jul
Meaningful summer means comfortable academic year!
The third working semester of the International student construction brigade "Meridian of Friendship" was opened at RUDN University. Vice-Rector for Student Affairs Mikhail Katsarsky motivated the students to work, speaking about his student path in the construction team, tied bandanas to the leaders and handed out tasks.