«Moscow school-leavers have a problem competing with the best graduates of the country», - says Moscow Mayor Sergei Sobyanin
«Moscow school-leavers have a problem competing with the best graduates of the country», - says Moscow Mayor Sergei Sobyanin
June 5, the Mayor of Moscow met with RUDN students to deliver a lecture «Moscow - the city where tomorrow is born» and talk about common problems of the world's megalopolises.
«You are so lucky to study in one of the best universities in the country, and I am confident that you will help make Moscow better,» the Mayor of the capital said. Today it is not the countries that compete for the best professionals, but megacities. And those cities that need the strongest specialists, must meet the high expectations of their population - best roads networks, virtual environment and residential infrastructure. In recent years, Moscow has become the leader constructing new metro stations, upgrading the public transport fleet, expanding WiFi network and providing electronic services to the population.
«Moscow has taken a course to develop a comfortable environment. Clear sky, clean facades, comfortable urban environment – a lot has already been done, much remains to be done. In 3 years we are planning complete transition from diesel engines to electric buses, particular attention is paid to the development of residential yards and park infrastructure. In Moscow there are 1.8 million schoolchildren and students. This is a city of opportunities, it's a city of the young,» Sergei Sobyanin emphasized.
Students asked a lot of questions from broad topics about the most sought after specialties, the World Cup and additional opportunities for active young people to more targeted proposals on dog shelters, traffic jams in the streets around the university, bicycle rent, lighting in the parks – the Mayor felt comfortable with all of them. Of course, there were a lot of proposals - from volunteer doctors, engineers and young managers. Many are ready to build their careers in Moscow. "The main charm of our city is that there is always work for professionals. The main thing is to know your business and not to put your career as an end in itself. You must be professional and love what you are doing – this is the secret if success! "- the mayor of Moscow stressed.
Students also asked about a new metro station built at the intersection of Miklukho-Maklaya and Akademika Oparina streets – «Can we expect that the name will be Peoples' Friendship University?» «Of course we can settle the question,» promised Sergei Sobyanin.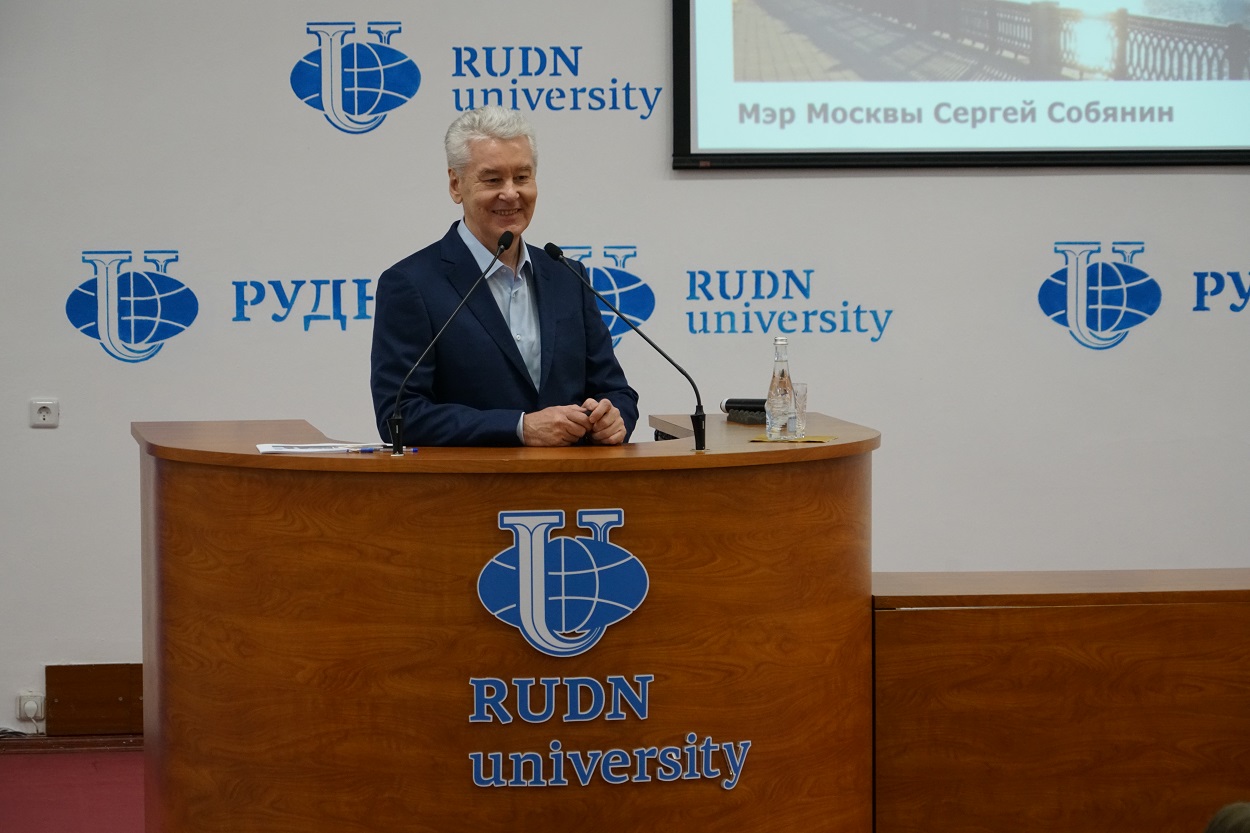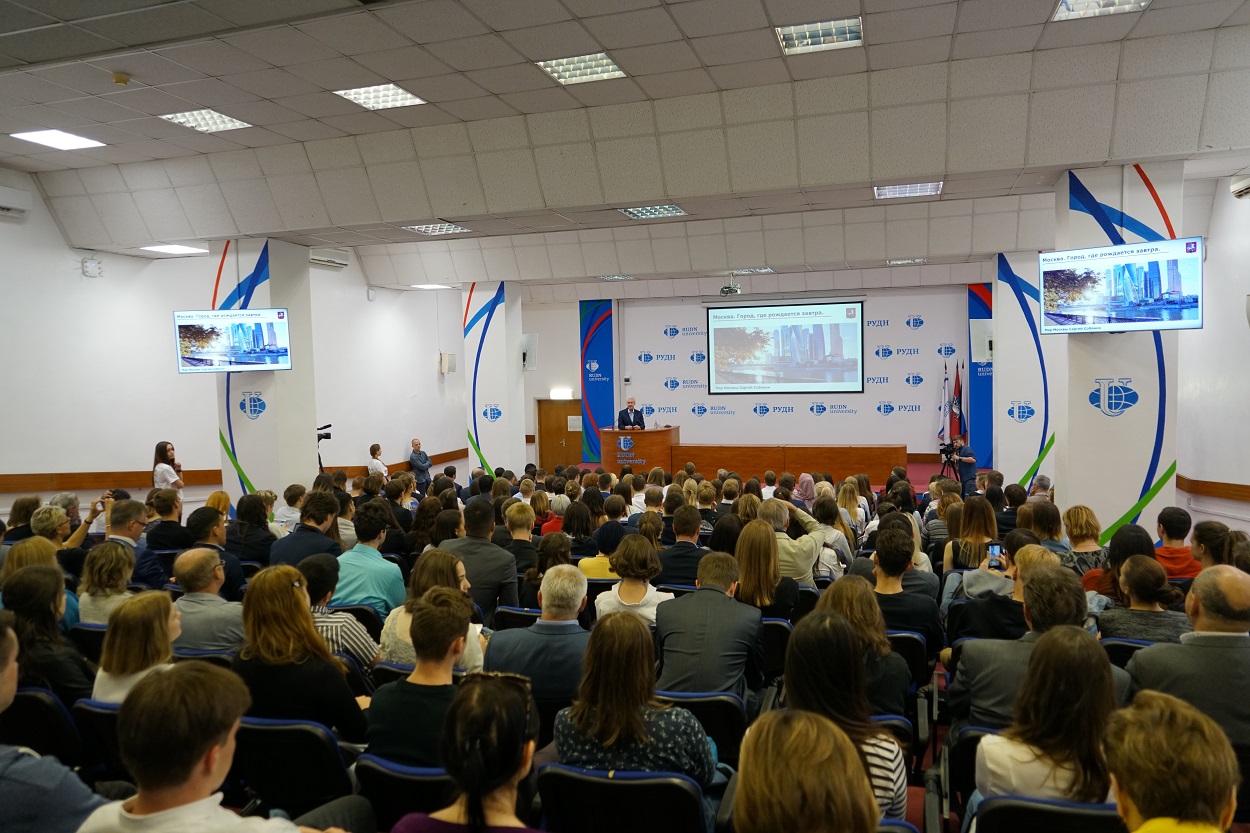 Life in RUDN
09 May
Happy Victory Day: we remember and we are grateful to you!
Life in RUDN
18 Apr
"When there are people who can be relied upon, you can handle any problems": Eleftherios Hatzifeodoridis, RUDN student of history
How do they drink coffee in Russia, and how do they drink it in Greece? What unites our countries? Is it difficult to be the president of the community? Eleftherios Hatzifeodoridis (History, 2nd year master' student) from Greece, member of the international historical school in Arkhangelsk, tells us about all this.
Life in RUDN
16 Mar
"Instilling love for the Russian language and Russian culture is a great happiness for me," — Milena Shcherbakova, Master student at the Russian Language Institute, RUDN University
Read an interview about the development of digital technologies, teaching and fulfilling dreams.