«Moscow school-leavers have a problem competing with the best graduates of the country», - says Moscow Mayor Sergei Sobyanin
«Moscow school-leavers have a problem competing with the best graduates of the country», - says Moscow Mayor Sergei Sobyanin
June 5, the Mayor of Moscow met with RUDN students to deliver a lecture «Moscow - the city where tomorrow is born» and talk about common problems of the world's megalopolises.
«You are so lucky to study in one of the best universities in the country, and I am confident that you will help make Moscow better,» the Mayor of the capital said. Today it is not the countries that compete for the best professionals, but megacities. And those cities that need the strongest specialists, must meet the high expectations of their population - best roads networks, virtual environment and residential infrastructure. In recent years, Moscow has become the leader constructing new metro stations, upgrading the public transport fleet, expanding WiFi network and providing electronic services to the population.
«Moscow has taken a course to develop a comfortable environment. Clear sky, clean facades, comfortable urban environment – a lot has already been done, much remains to be done. In 3 years we are planning complete transition from diesel engines to electric buses, particular attention is paid to the development of residential yards and park infrastructure. In Moscow there are 1.8 million schoolchildren and students. This is a city of opportunities, it's a city of the young,» Sergei Sobyanin emphasized.
Students asked a lot of questions from broad topics about the most sought after specialties, the World Cup and additional opportunities for active young people to more targeted proposals on dog shelters, traffic jams in the streets around the university, bicycle rent, lighting in the parks – the Mayor felt comfortable with all of them. Of course, there were a lot of proposals - from volunteer doctors, engineers and young managers. Many are ready to build their careers in Moscow. "The main charm of our city is that there is always work for professionals. The main thing is to know your business and not to put your career as an end in itself. You must be professional and love what you are doing – this is the secret if success! "- the mayor of Moscow stressed.
Students also asked about a new metro station built at the intersection of Miklukho-Maklaya and Akademika Oparina streets – «Can we expect that the name will be Peoples' Friendship University?» «Of course we can settle the question,» promised Sergei Sobyanin.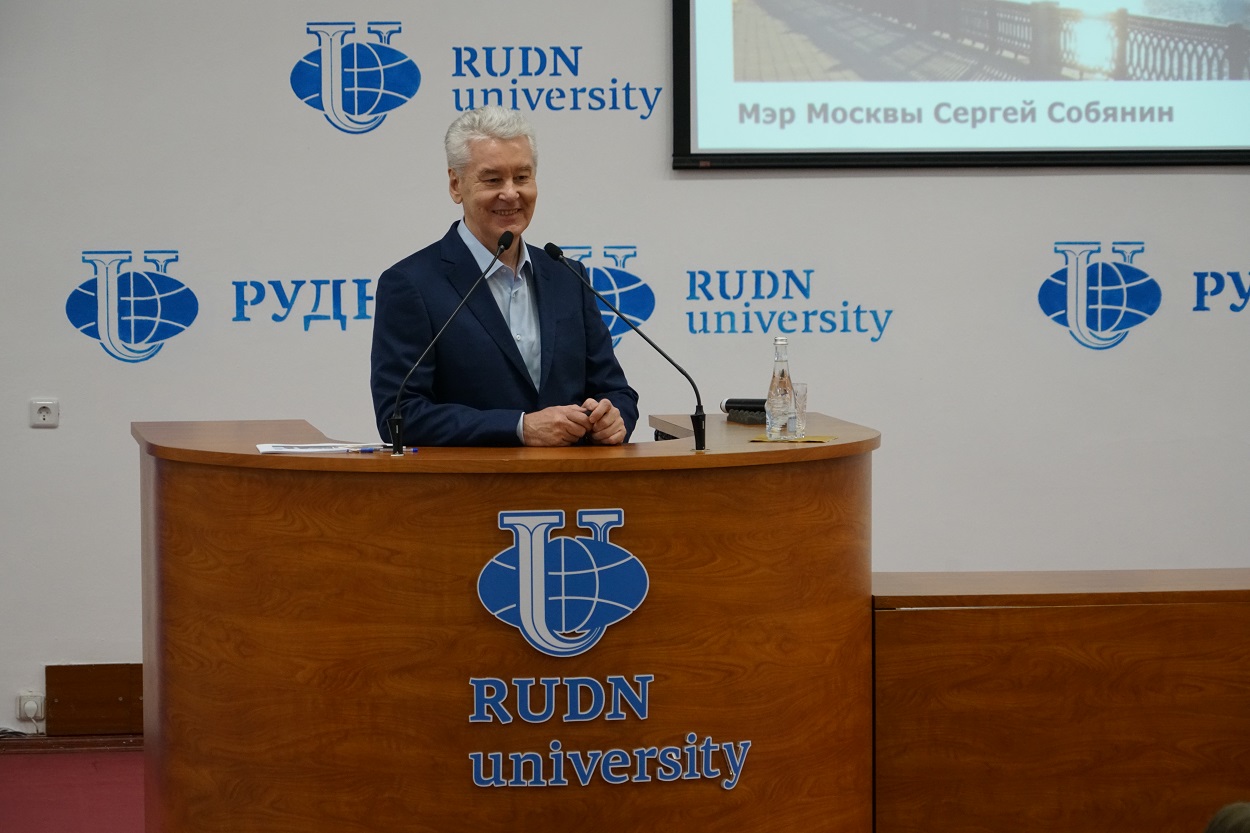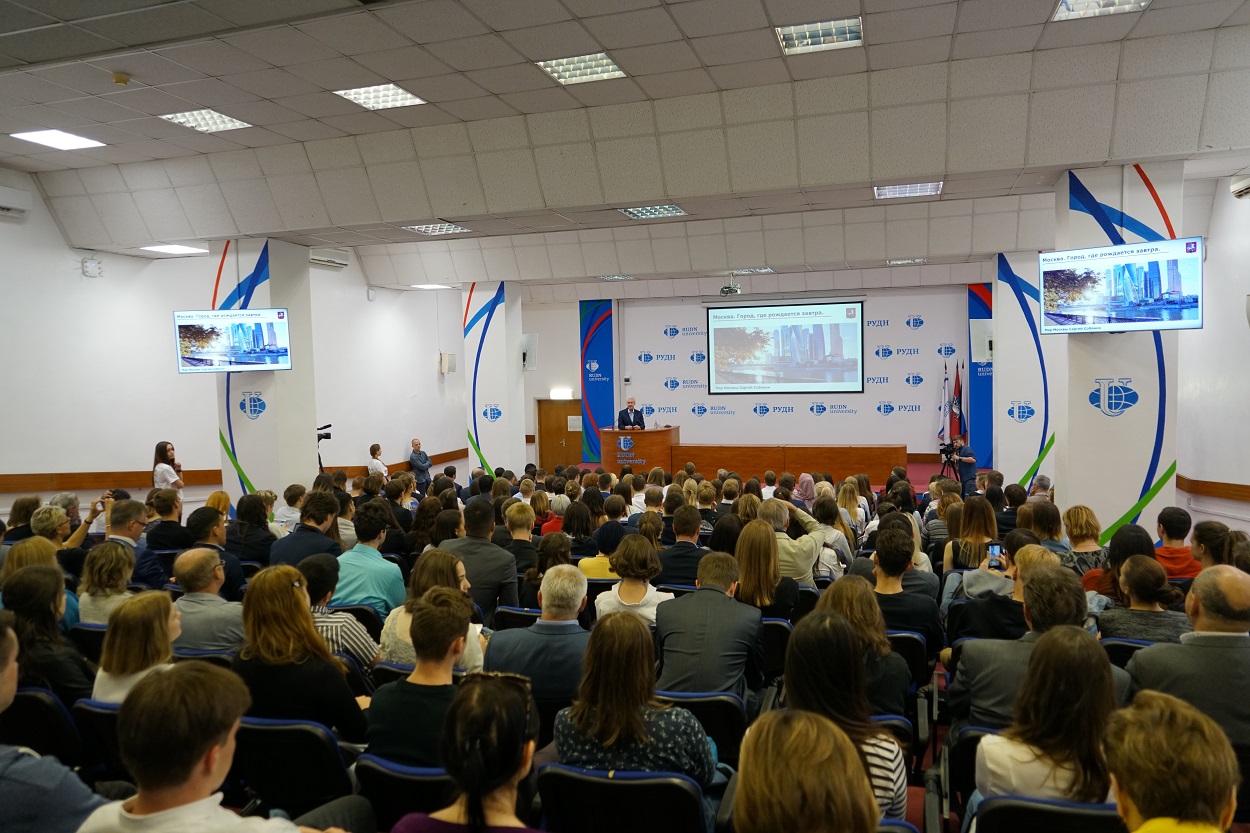 Life in RUDN
24 May
"I love to create something new — I have found my place in science," Ngbala-Okpabi Obarijima Godwin Samuel, student of the Engineering Academy of RUDN University
Obarijima came from Nigeria and entered RUDN in 2016. Now he is studying in the first year of the master's program at the Engineering academy and has already managed to register a patent. Read his interview about why he decided to study in Russia, about registering a patent and about VR5 engines.
Life in RUDN
23 May
A kaleidoscope of cultures and events: what do you remember about Planet South-West 2022?
May 14, RUDN University hosted the 34th Planet South-West festival. Patrice Lumumba square gathered more than 3 thousand guests. 500 students prepared exhibitions from 61 countries and a concert of 53 numbers. The most popular groups of RUDN Interclub — from "Rhythms of Friendship" and "Rainbow" to the folk group "Krapiva" and the Caucasian Dance Studio greeted the guests with songs and dances.
Life in RUDN
23 May
Victoria Orlova, a student at RUDN Medical Institute: During four courses of study I have been thinking "Why is the profession of a nurse so underestimated?"
It is widely believed that a nurse is supposed to give and bring. But this is absolutely not true. My name is Victoria Orlova, I am a 4th year student of the Medical Institute of the Peoples' Friendship University of Russia, majoring in "Nursing".