"I want life in Africa to be good!", student Dosso Aminata Zeguela Solange
Her dream is to become the ambassador of Côte d'Ivoire and represent her homeland on the international arena. Dosso Aminata Zeguela Solange is preparing for a career in politics, but not for her personal ambition: she wants to see her motherland and other African countries thrive.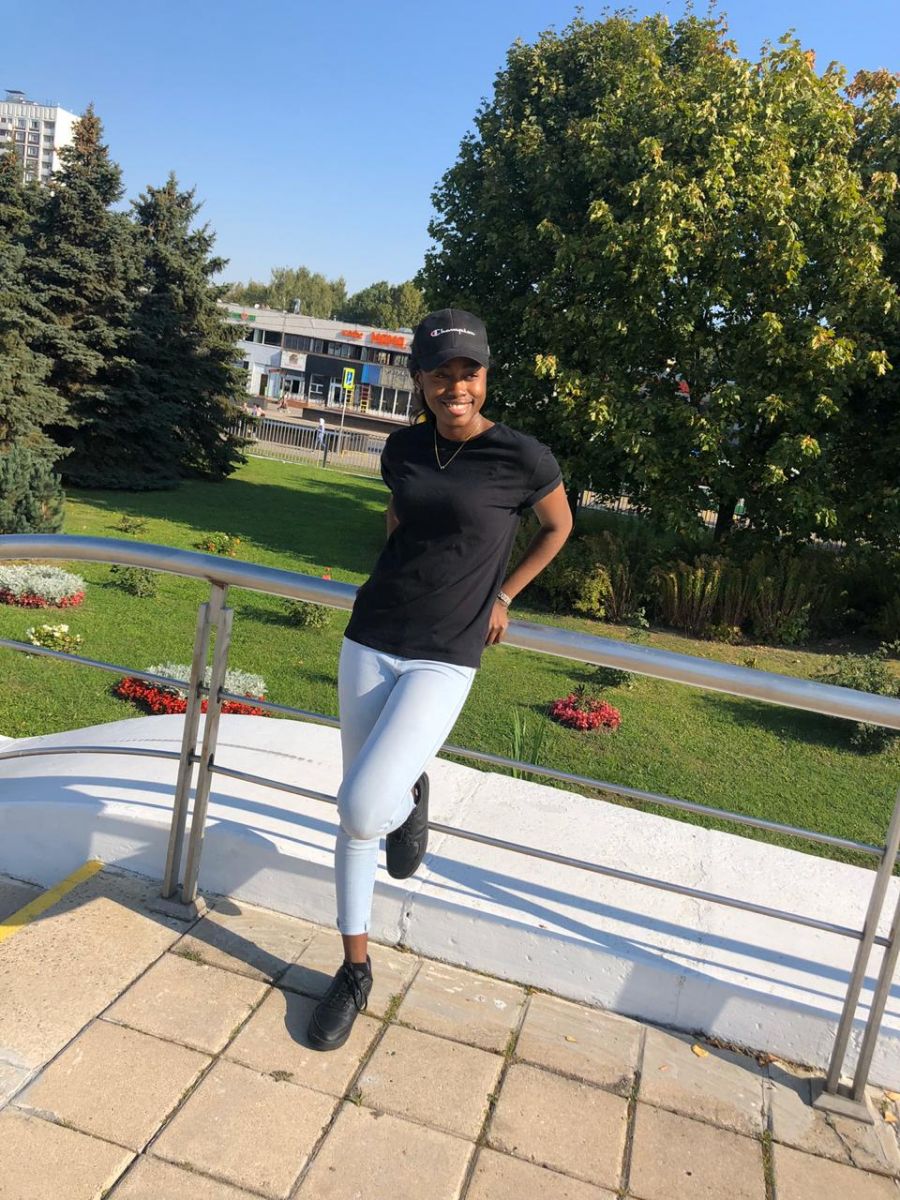 African countries can live better — this is Aminata's firm belief. In order to fulfill her dream, she decided to get education at the Peoples' Friendship University of Russia (RUDN).
"I decided to study political science, because Africa has certain social and political problems, but lacks specialists that can solve them. We must pay attention to employment of migrants — there are a lot of them in the country, — help orphaned children to get education. I want my country to be on par with Europe or America. After graduation, I will apply the received knowledge in Côte d'Ivoire, work on the improvement of its domestic and foreign policy. My dream is to become an ambassador in the future."
RUDN is well-known in African countries, so choosing a university did not take much time.
"Many teachers in my school graduated this university and recommended we study there. My classmates and I saw their level and their knowledge, for us they were an example to follow."
Having settled in Russia's capital, the young woman started convincing her fellow citizens to apply to RUDN.
"Two of my former classmates followed me to Moscow. I told them how studies are organized, what life in Moscow is like, and they took their chance. As a result, not only do I enjoy it here — my friends also study with pleasure."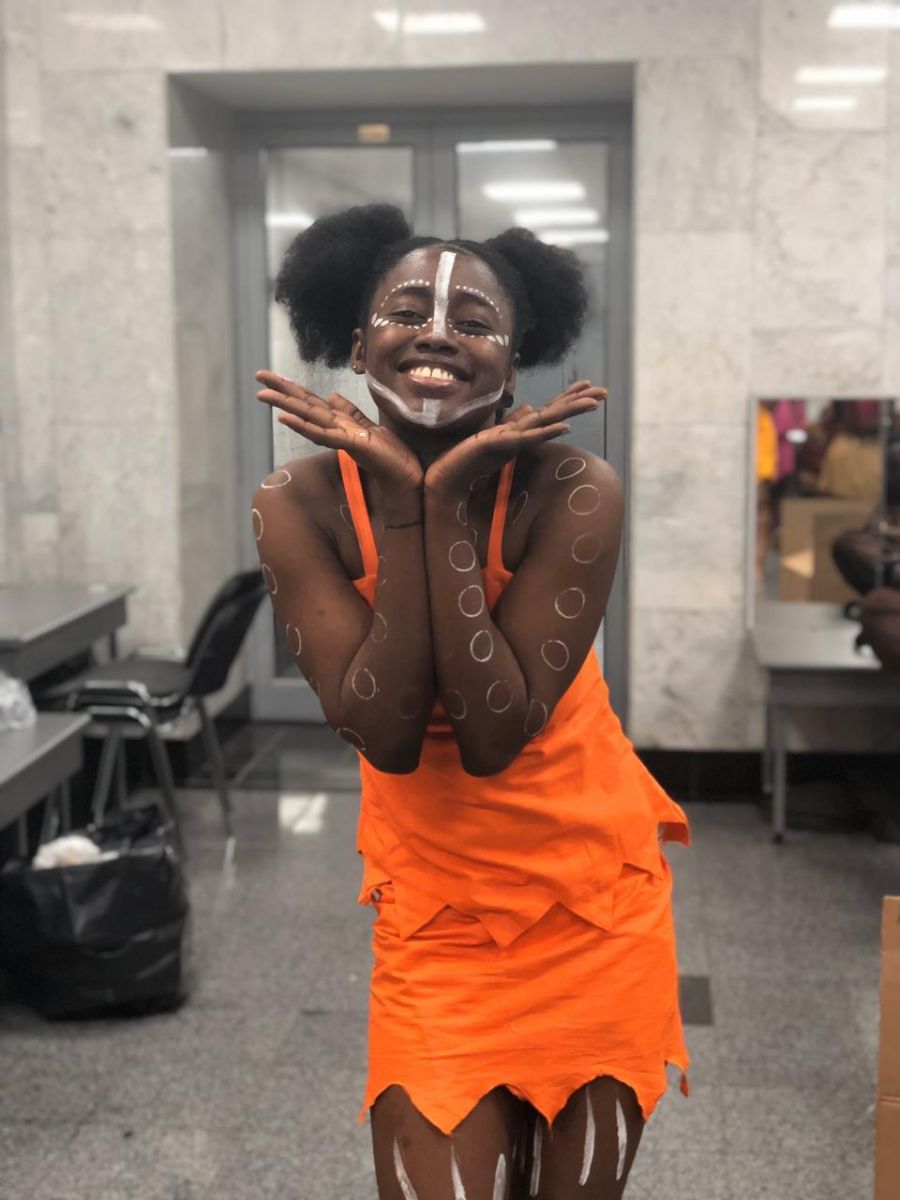 Aminata is happy with her choice.
"The university gives me everything I need for my future diplomatic work. I'm receiving fundamental knowledge, learning a new language that will be useful in the international practice, meeting representatives of other cultures. I am also learning to build and maintain relationships with people who are different from me. In Africa, we are all alike, but in RUDN, cultural diversity thrives."
Aminata is pleasantly surprised with the active life at the university.
"I am a member of the Côte d'Ivoire community: there are seven of us, and we perform national dances. Last year, we took part in a concert during the celebration of the university's birthday, and we will do it again this year. We manage to rehearse two-three days a week. It is not enough, of course, but we do our best and dance at leisure."
Life in RUDN
03 Aug
"In my work, the main thing is people. Whatever I design, it should be completely satisfying to society," – Morjadino Da Fonseca Vera Kruz, PhD student at the Academy of Engineering from Sao Tome and Principe
Morjadino flew from warm Sao Tome to Moscow to receive the profession of an architect of buildings and structures. He loves Khrushchev apartment buildings (5-storey buildings of the 60's), lives according to the laws of Vitruvius and wants to create something useful for society. We asked Morjadino what motivated him to move to Russia, why he chose Architecture and what project he presented at the Golden Section festival.
Life in RUDN
01 Aug
Resident of RUDN Institute of Medicine saves a man's life on board the plane
July 18, one of the passengers of Qatar Airways Moscow-Doha flight QR340 felt bad. Alaa Al Hajj, a Lebanese resident of RUDN Institute of Medicine (Traumatology and Orthopedics), who was flying on vacation, came to his aid. The young doctor provided first aid and convinced the crew to make an emergency landing at Kuwait International Airport to transfer the passenger to the medical team. Thanks to Alaa, the man remained alive.
Life in RUDN
07 Jul
Meaningful summer means comfortable academic year!
The third working semester of the International student construction brigade "Meridian of Friendship" was opened at RUDN University. Vice-Rector for Student Affairs Mikhail Katsarsky motivated the students to work, speaking about his student path in the construction team, tied bandanas to the leaders and handed out tasks.