"My calling in life is to help people", student Keturah Musonda
A student of the Institute of Medicine at RUDN University, Keturah Musonda, was brought to Russia by a family loss that changed her life entirely. Back in her home country Zambia, she had to bury her brother: he passed away from a disease that modern medicine has long learned to control. It was then that Keturah realized: her calling is to help people. After graduation, she plans on working as a doctor and on spreading the best medical practices throughout her home country.
Future pediatrician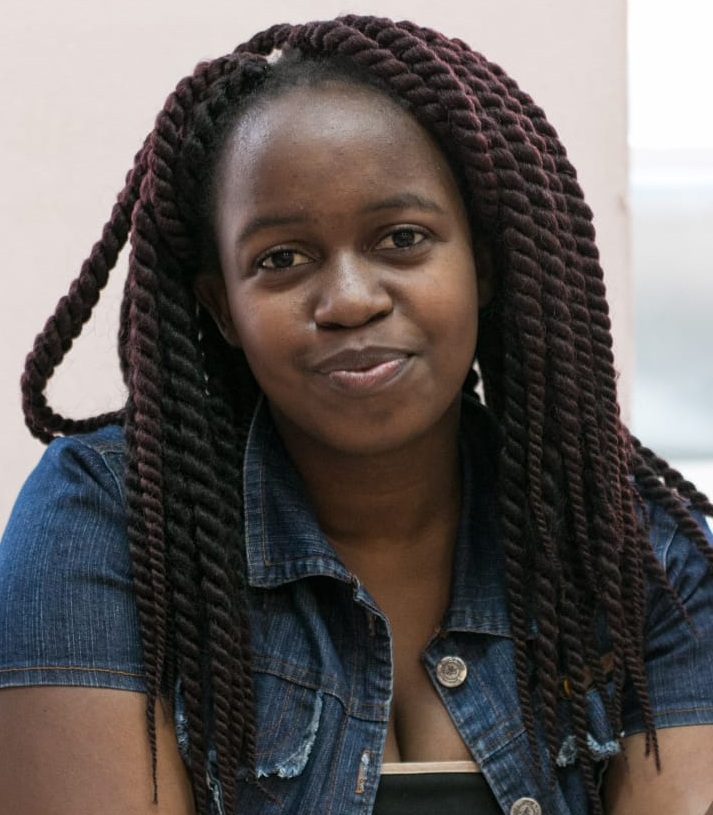 Her decision to become a doctor was not only carefully rationalized, but it was deeply personal as well. Keturah Musonda will never be able to forget a tragic loss in her family: "I had two brothers, but one of them died as a child." She says these words calmly, but there is a subtle change in her face. It is something she always carries with her.
A decision she made as a child helped her deal with the grief and find the strength to carry on. Keturah wants to dedicate her life to saving children. She is confident that Zambia, where healthcare is far behind the global level, will benefit from her experience and from her knowledge of the latest treatment methods. And she expects to gain that knowledge at RUDN University.
And that knowledge is much needed. The circumstances of her brother's death are a particularly painful memory for her.
"When he became ill, doctors couldn't diagnose him with anything specific. And only after he died we learned that it was diabetes mellitus that killed him. It's not a fatal disease, it could have been controlled, but the doctors simply did not have the right information at the time," she says.
It was after starting her studies in Russia that Keturah learned that diabetes mellitus is known to plague low-income countries. Aside from the shortage of experienced doctors, the situation in her home country is further aggravated by the absence of a state anti-diabetes strategy, as well as by the unavailability of necessary medications at drugstores.
That is why Keturah decided to become a pediatrician. But she soon found out that it wasn't so easy to obtain the appropriate degree in Zambia. The medical school in her hometown is too young to have enough time to gain the sufficient experience. The Institute of Medicine at RUDN was created 60 years ago, and its alumni work all over the world, saving lives.
"It is important that I learn more than just to treat children myself", says the student. "One good doctor can do a lot of good, indeed, but it wouldn't be enough for the whole country. I want to understand the process of teaching, see the methods and technologies, study the scientific works. All this knowledge will be useful back in my home country where I am going to drive healthcare forward".
And still, the girl sees herself as a pediatrician first.
"My profession will determine my entire life, and I am ready for it!" says Keturah. "Young children are difficult patients, because they can't express how they feel and what hurts. They are the ones who need modern professional help first".
When she talks about her love for people, about her sincere desire to help young patients, it becomes clear that she is a person with a big heart. Her kindness knows no limits and her desire to make the world a better place is so strong that even when talking about her troubles in Russia, she does so with a lot of humor and self-irony.
Hardships of studies
Her studies proved to be quite challenging, says Keturah. The first year was particularly hard. Not only did she have to manage a huge volume of information, she also had to improve her Russian. She, who was used to being a straight-A student, was at a bit of a loss.
"My experience until that point was that studying is easy, I would usually do great without much strain. And here I couldn't understand half of the words I read in my textbooks, and I had to work so very hard for my exams," she shares with a little embarrassment. "I did manage to do well at exams, but it did cost me a lot of hard work and tears."
Keturah pushed through the first years of her studies, driven by the thought that eventually she will become a real doctor and would be saving human lives. In addition, she found several subjects that she enjoyed most of all: Anatomy and Latin. By focusing on these subjects she found the strength to overcome the challenges and move forward, towards her ultimate dream.
In summer 2019, she traveled to a university summer school where participants did sports among other activities. If someone got hurt, they would immediately call for the future physician: "Keturah, doctor, where are you?" The student laughs infectiously while talking about this experience and says that while it was very flattering to know that she would soon become a doctor, she was also careful not to treat something she didn't know yet. Just like any doctor, from the very first year of her studies Keturah is guided by the principle Do No Harm.
Despite all the hardships, the student feels great warmth towards RUDN. Her studies are interesting, she loves her future profession, and even her temporary separation from home is not reason enough to reconsider studying in Russia. Keturah believes that if a student is willing to work hard and loves their future profession, RUDN will be a great fit for them.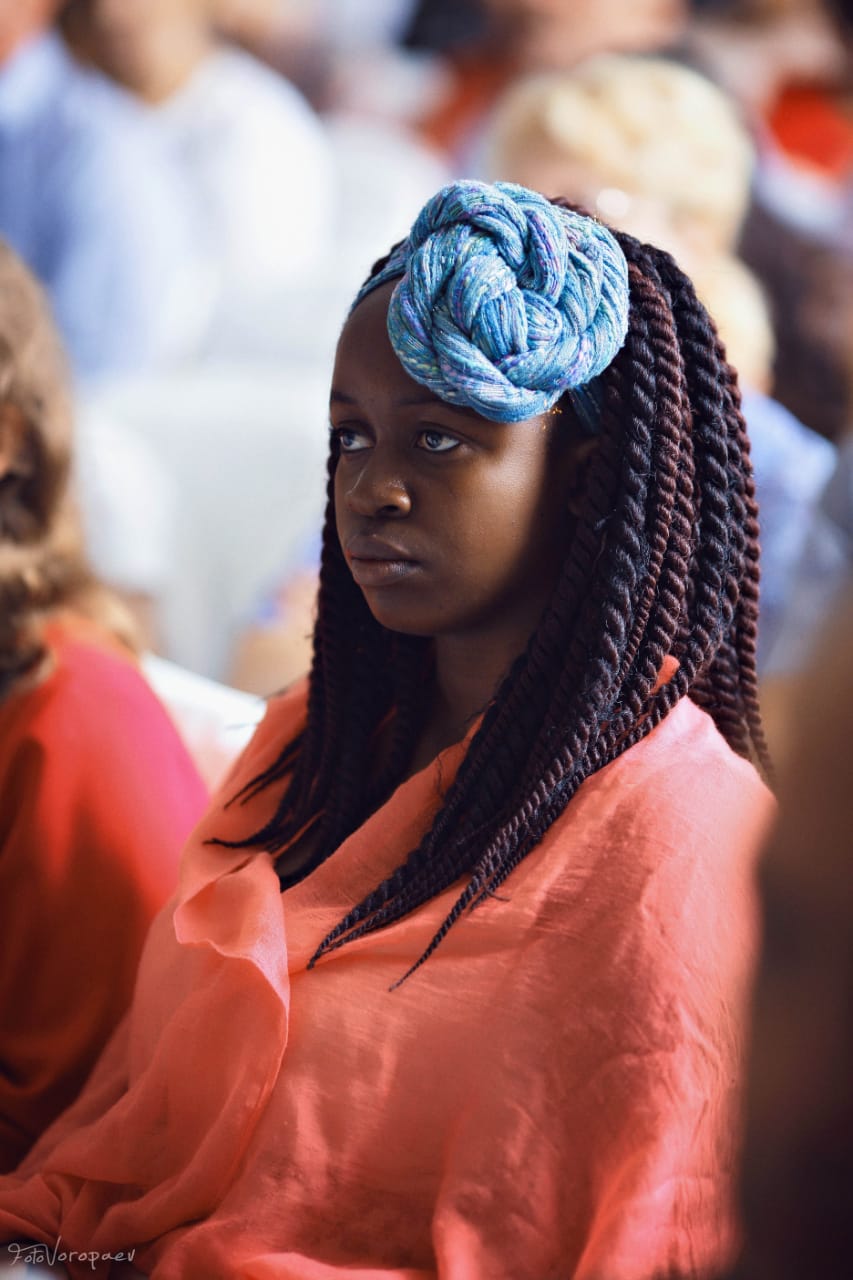 Life in RUDN
03 Aug
"In my work, the main thing is people. Whatever I design, it should be completely satisfying to society," – Morjadino Da Fonseca Vera Kruz, PhD student at the Academy of Engineering from Sao Tome and Principe
Morjadino flew from warm Sao Tome to Moscow to receive the profession of an architect of buildings and structures. He loves Khrushchev apartment buildings (5-storey buildings of the 60's), lives according to the laws of Vitruvius and wants to create something useful for society. We asked Morjadino what motivated him to move to Russia, why he chose Architecture and what project he presented at the Golden Section festival.
Life in RUDN
01 Aug
Resident of RUDN Institute of Medicine saves a man's life on board the plane
July 18, one of the passengers of Qatar Airways Moscow-Doha flight QR340 felt bad. Alaa Al Hajj, a Lebanese resident of RUDN Institute of Medicine (Traumatology and Orthopedics), who was flying on vacation, came to his aid. The young doctor provided first aid and convinced the crew to make an emergency landing at Kuwait International Airport to transfer the passenger to the medical team. Thanks to Alaa, the man remained alive.
Life in RUDN
07 Jul
Meaningful summer means comfortable academic year!
The third working semester of the International student construction brigade "Meridian of Friendship" was opened at RUDN University. Vice-Rector for Student Affairs Mikhail Katsarsky motivated the students to work, speaking about his student path in the construction team, tied bandanas to the leaders and handed out tasks.