"Youth is the driver of the future": the Friendship Cultural and Sports Festival takes place at RUDN University
"Youth is the driver of the future": the Friendship Cultural and Sports Festival takes place at RUDN University
November 29, 2018, the Torch of Friendship International Cultural and Sports Festival was held at the Peoples' Friendship University of Russia, which gathered participants from 23 countries of the world.
Together with RUDN, the organizers are the Federal Agency for Youth Affairs, the Association of Foreign Students of Russia, the Youth Assembly of the Peoples of Russia, and the Federal Agency for Nationalities Affairs.
One of the events of the festival was a cultural and educational conference "Ways to strengthen interethnic relations of the countries of the world in the 21st century". More than 280 students, experts from all-Russian organizations and federal agencies took part in its work. Students presented their work on interethnic relations in their countries, possible problems and ways to solve them. They shared their vision of interethnic peace and mutual understanding between representatives of different nationalities.
The experts of the cultural and educational conference "Torch of Friendship" are:
• President of the Association of Foreign Students of Russia Adu Yao Nikaz
• Lead Consultant, Federal Agency for Nationalities Affairs Aykaz Mikayelyan
• Leading Specialist in the Management of Youth Projects and Programs of the Federal Agency for Youth Affairs Alexey Belenky
• Chairperson of the All-Russian Public Movement "Youth Assembly of the
According to the results of the conference, experts identified 3 winners: 1st place - Ilya Zakharov (Russia), 2nd place - Elena-Anastasia Neuhausen (Germany), 3rd place - Joshua Orabiyi (Nigeria).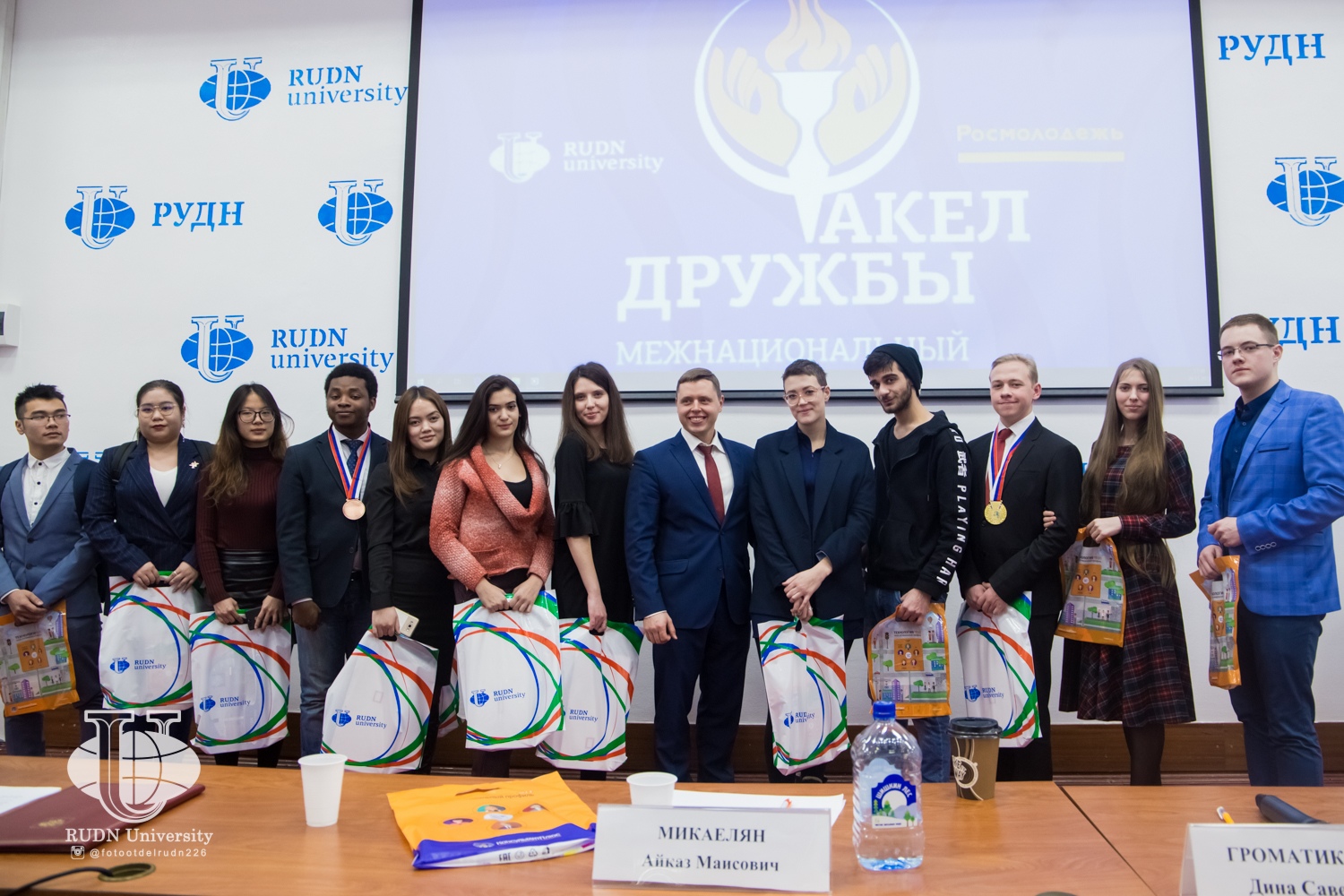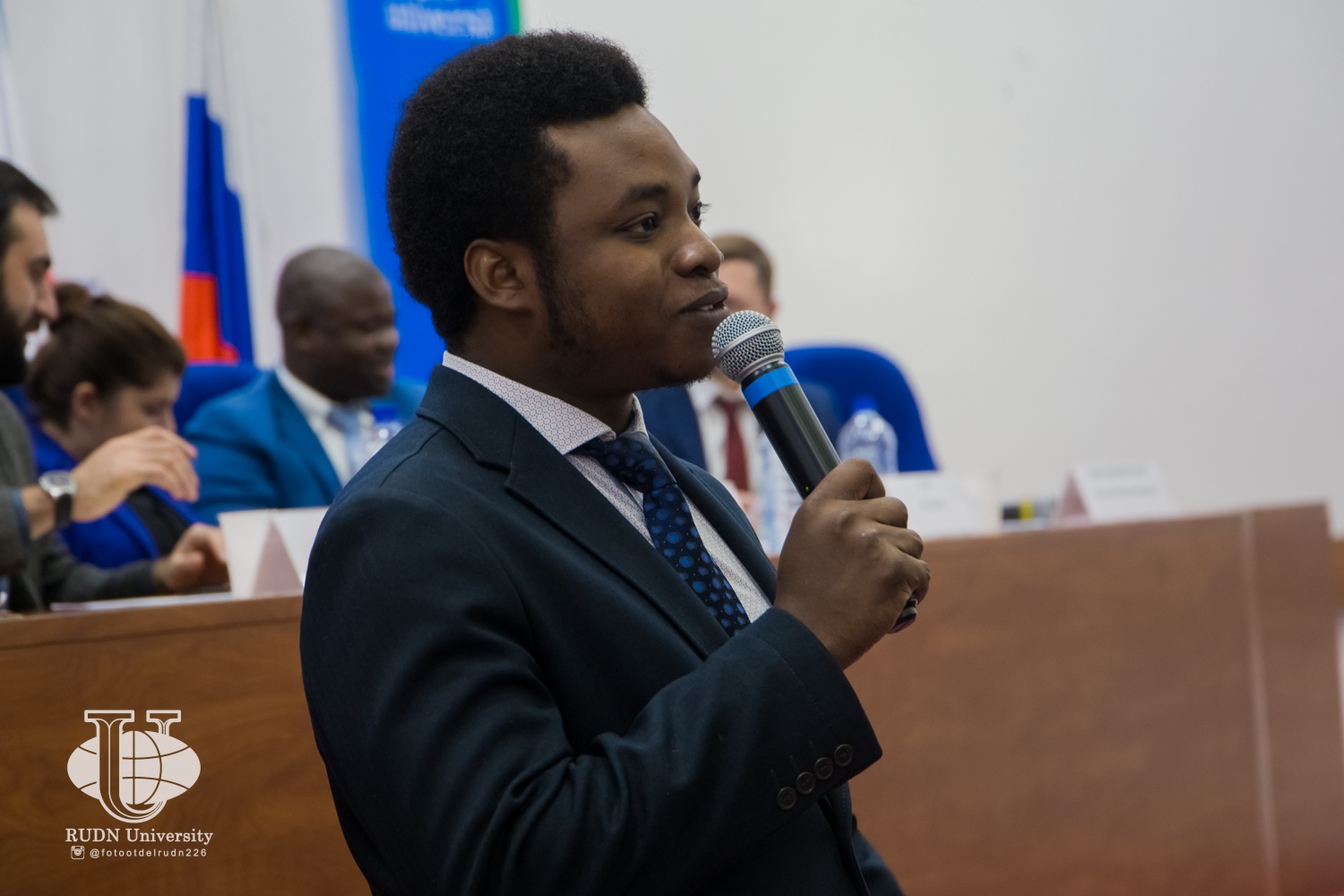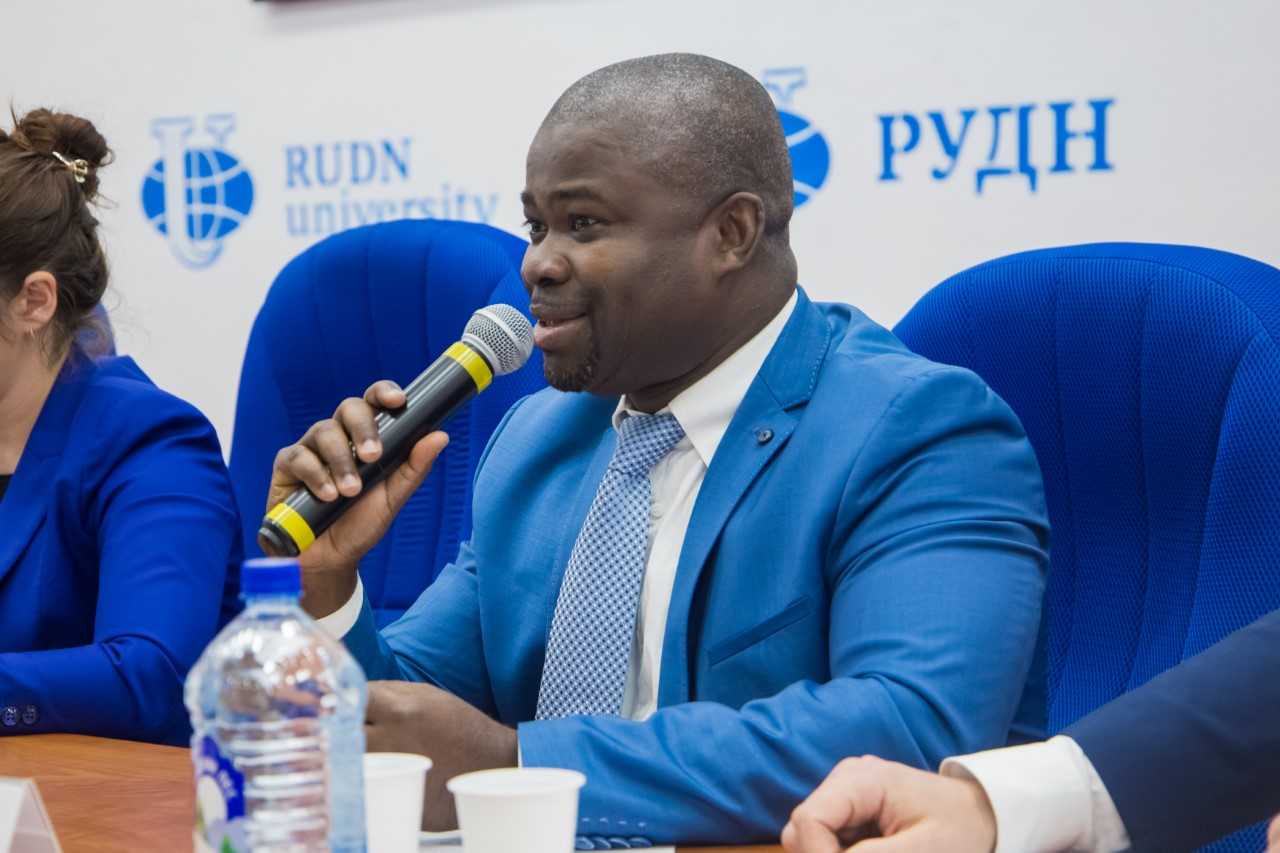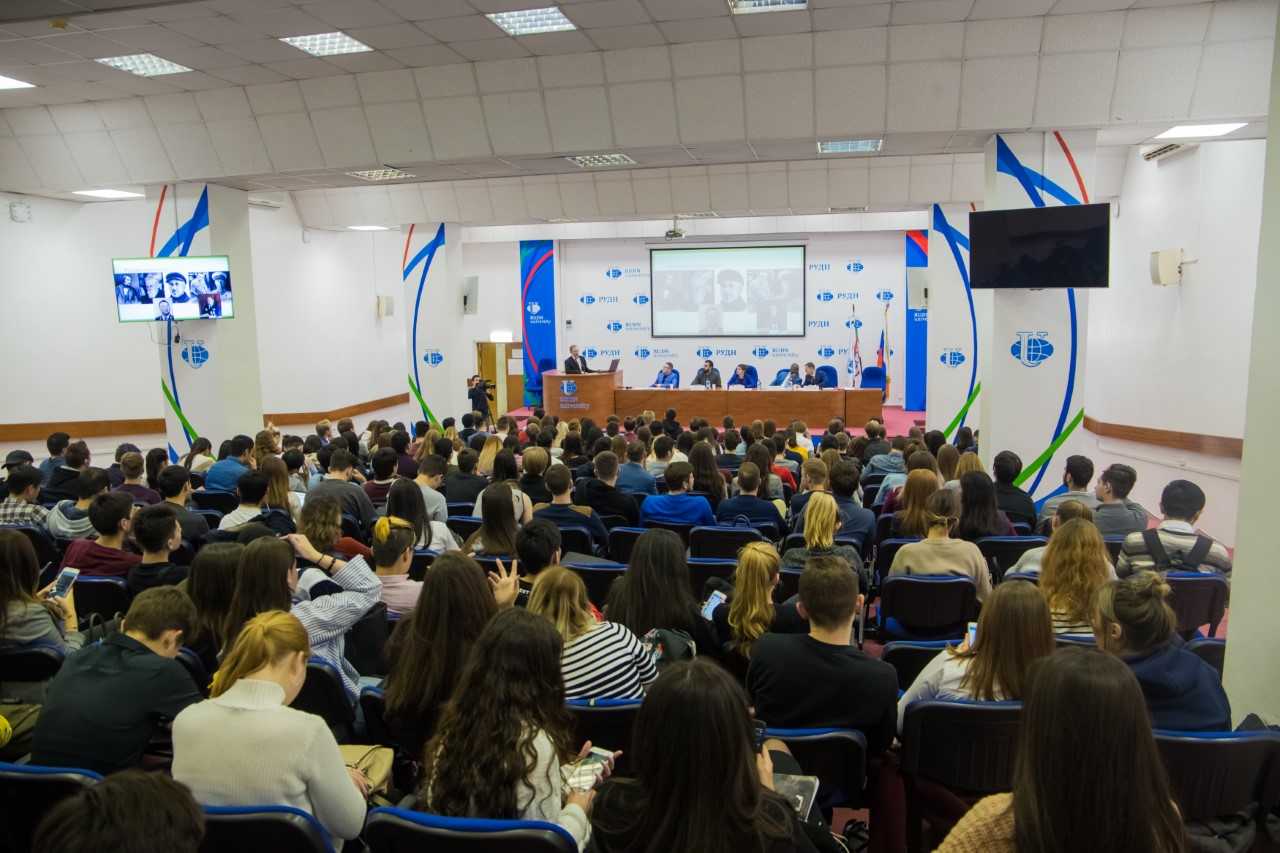 Life in RUDN
16 Aug
Results of the summer direct line of RUDN Rector with international students
August 2, Oleg Yastrebov, RUDN Rector held a traditional meeting with international students. 167 participants were online, 23 came in person, managing to discuss more than 50 issues. Read the answers to the most important ones.
Life in RUDN
24 May
"I love to create something new — I have found my place in science," Ngbala-Okpabi Obarijima Godwin Samuel, student of the Engineering Academy of RUDN University
Obarijima came from Nigeria and entered RUDN in 2016. Now he is studying in the first year of the master's program at the Engineering academy and has already managed to register a patent. Read his interview about why he decided to study in Russia, about registering a patent and about VR5 engines.
Life in RUDN
23 May
A kaleidoscope of cultures and events: what do you remember about Planet South-West 2022?
May 14, RUDN University hosted the 34th Planet South-West festival. Patrice Lumumba square gathered more than 3 thousand guests. 500 students prepared exhibitions from 61 countries and a concert of 53 numbers. The most popular groups of RUDN Interclub — from "Rhythms of Friendship" and "Rainbow" to the folk group "Krapiva" and the Caucasian Dance Studio greeted the guests with songs and dances.