Resident of RUDN Institute of Medicine saves a man's life on board the plane
Resident of RUDN Institute of Medicine saves a man's life on board the plane
July 18, one of the passengers of Qatar Airways Moscow-Doha flight QR340 felt bad. Alaa Al Hajj, a Lebanese resident of RUDN Institute of Medicine (Traumatology and Orthopedics), who was flying on vacation, came to his aid. The young doctor provided first aid and convinced the crew to make an emergency landing at Kuwait International Airport to transfer the passenger to the medical team. Thanks to Alaa, the man remained alive.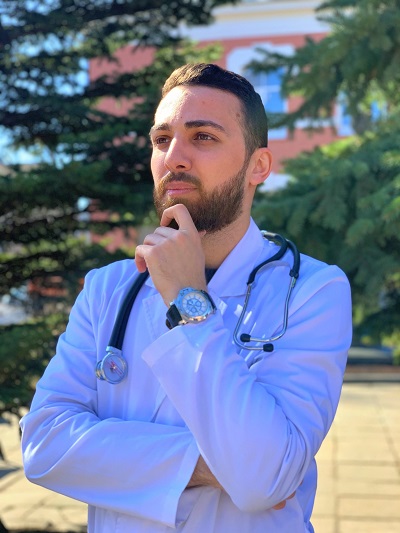 What happened on board the Moscow-Doha flight?
The plane took off from Moscow to Doha at about 6:00 pm. Two hours later, one of the passengers felt bad. I immediately came up to him and tried to understand what was going on. The flight attendant asked me to confirm that I was a doctor, and I showed her my diploma. The passenger's wife said that he had been hypertensive for the past two years, but was not taking any medication.
I began to provide first aid — measured blood pressure, pulse and respiratory rate. But the passenger had difficulty speaking and after 20 minutes, the condition worsened. He stopped answering questions and responding to commands. The pulse became uneven (sometimes 95-110, sometimes 40 beats per minute), blood pressure either dropped to 110/65 or rose to 160/95. The respiratory rate dropped to 10 movements per minute. I fixed the oxygen mask on his face and told the crew that it was necessary to land at the nearest airport, as the passenger had to be taken to hospital. The crew responded to my request, and the pilot confirmed the emergency landing at Kuwait airport in 20-25 minutes. All this time I watched the condition of the passenger. A medical team was waiting for him at the airport.
Did someone else help you?
Another doctor, a dentist happened to be on board. He kept the passenger in a semi-sitting position, while the crew provided me with the necessary medical instruments.
This is a very brave move! Is it hard to take responsibility in such a situation?

I am a doctor. Helping people is my duty. In such cases, a doctor should come to rescue. I take responsibility because I love medicine and my profession, which I dreamed about since childhood.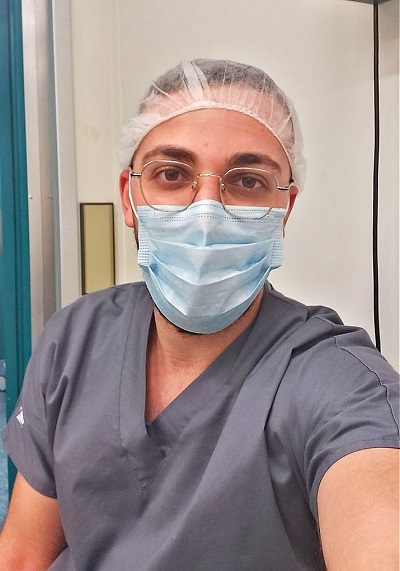 What do you like about the profession of a traumatologist?
In traumatology and orthopedics, I am attracted by the combination of science and practice. I like treating fractures and helping patients recover.
What stereotypes do you know about specialists in your field?
I don't know the stereotypes, but there is a joke that perfectly describes some of my patients:
— Is this injury the result of a car accident?
— Yes, doctor.
— You must be driving very fast.
— No, I walk very slowly.
What difficulties did you encounter while studying?

There were many subjects in the third year. I spent a long time reading books in the co-working space, returning home late. I tried to put theory into practice when I studied clinical cases in hospitals. The teachers were always helpful and explained difficult moments to us.
Name three disciplines that help you in your work.
Topographic anatomy.
Pathological physiology.
Emergency Medicine.
Describe your ideal day off.

I get up early, cook breakfast and gather at the table with my family. In the morning I like to bake Lebanese pies with cheese, meat or potatoes. In Russia, I also fell in love with syrniki (curd pies) with condensed milk or raspberry jam. I enjoy spending time with family or friends, playing badminton or bowling. In my free time I also paint pictures.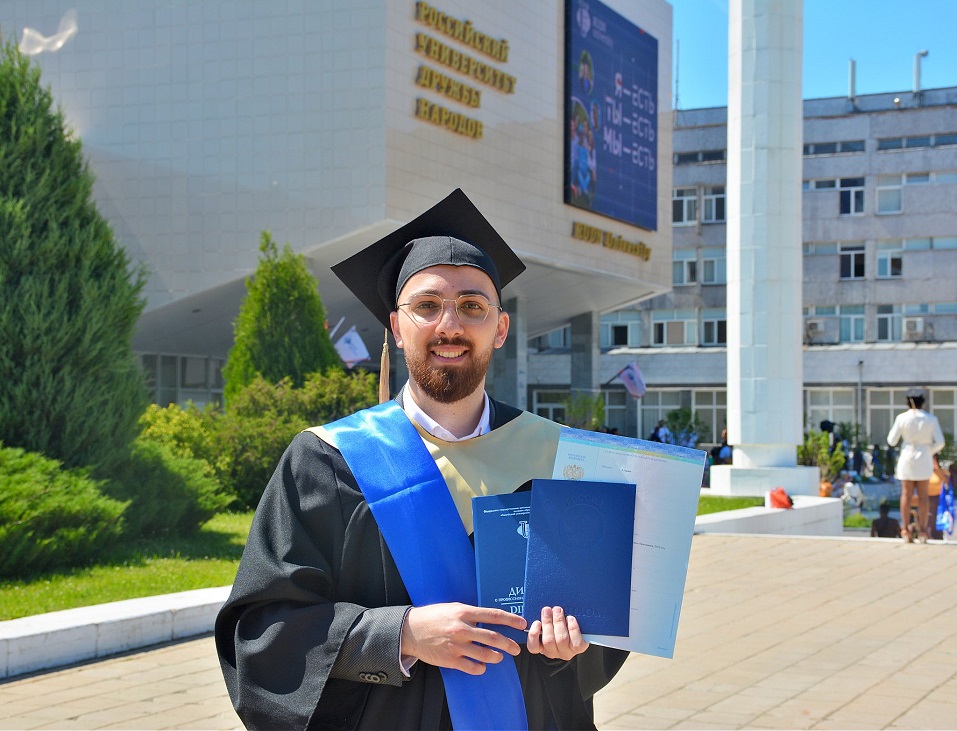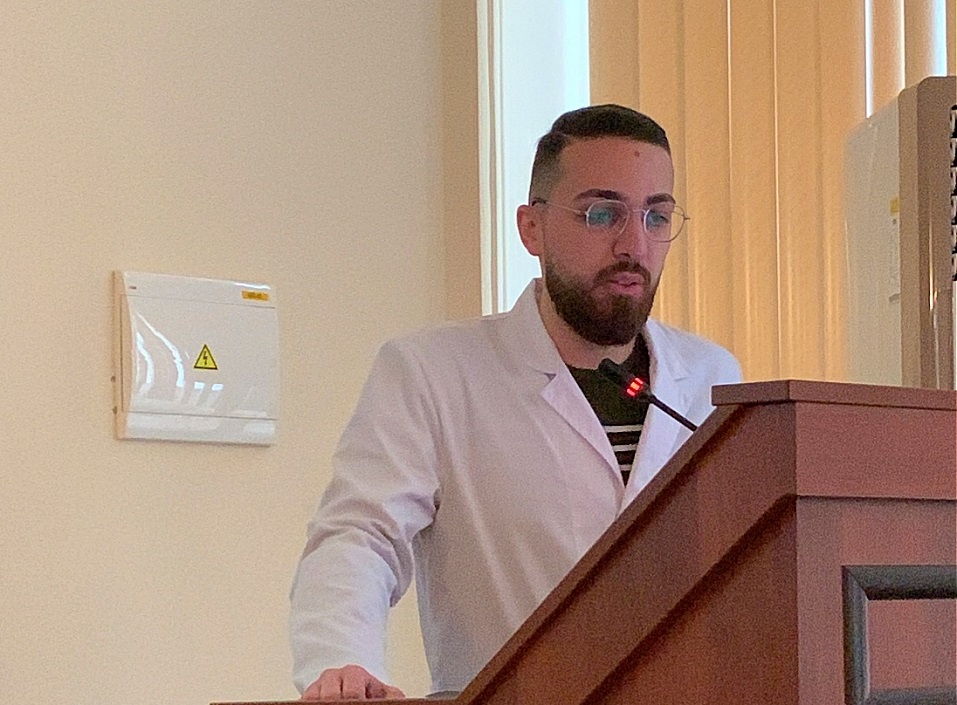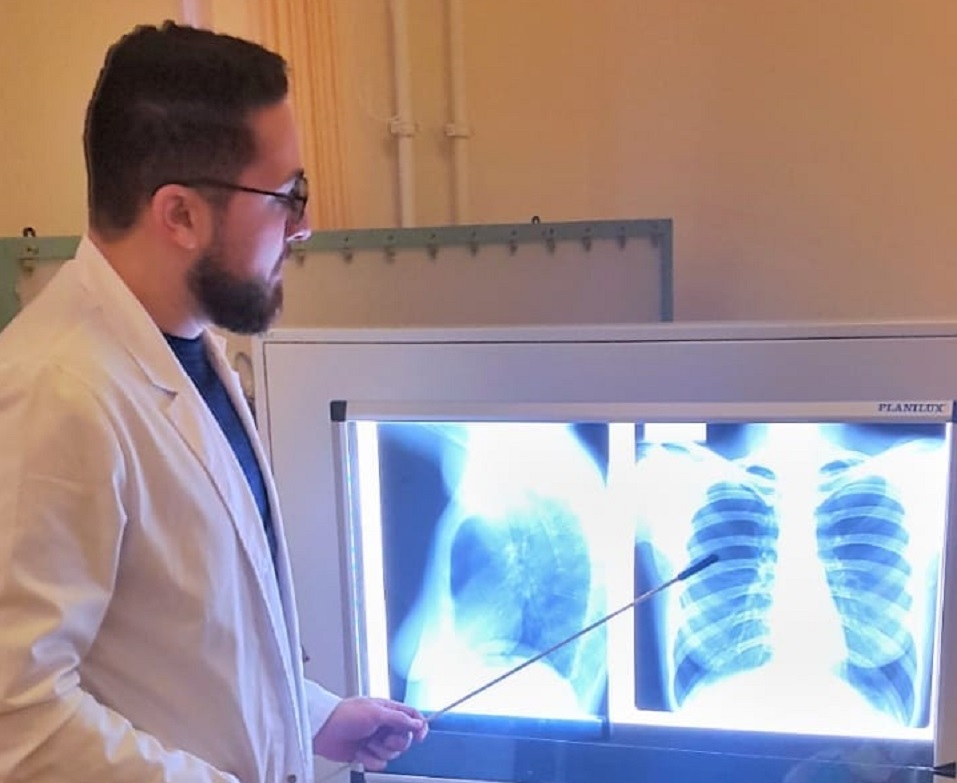 Life in RUDN
04 Nov
"Friendship and mutual respect make us strong. Together we are moving towards a confident tomorrow!": congratulations from RUDN Rector Oleg Yastrebov on National Unity Day
Here, at RUDN, we are becoming part of a friendly family of Russian peoples.
Life in RUDN
23 Oct
"Nobody has held such large-scale tournaments before us": 122 chess players from 16 countries compete at RUDN University
The III International Children's Chess Tournament "One World" was held at RUDN University. The participants were welcomed by Maria Zakharova, Director of the Information and Press Department of the Russian Foreign Ministry, who congratulated them and wished victory.
Life in RUDN
20 Oct
Omani coffee, costumes from Muscat and national music... RUDN University hosts Culture Days of students from Oman
Representatives of the community organized an exhibition, where they talked about the traditions of the sultanate, its nature — oases in the beds of dried up rivers and deserts.