RUDN University applies for the First World Powerlifting Championship among students in 2022
RUDN University applies for the First World Powerlifting Championship among students in 2022
Vice-rector for work with students Sergey Bazavluk and associate professor of the Department of Physical Education and Sports Yulia Zhuravleva submitted an application from RUDN University at the headquarters of the International University Sports Federation FISU (Lausanne, Switzerland). RUDN application is the only one from Russia.
Delegates presented RUDN as a potential venue for world competitions. Among the key advantages is the presence of security facilities and a clinical diagnostic center on the territory of the university. The FISU leadership also noted the RUDN Volunteer Center, which is represented by students from more than 50 countries of the world - experience in a multinational environment allows you to host international events at a high level.
Another strength of RUDN is pedestrian access from the competition venue to the place of residence of athletes, the panel of judges and guests. RUDN University is the only university representing Russia in the Healthy Campus pilot project. Among other things, the evaluation committee noted a wide range of food from different national cuisines, presented on the campus of RUDN University.
FISU Director General Paulo Ferreiro and representatives of the World Championship Evaluation Committee gave a positive assessment to the presentation of RUDN University. Based on the results of the speech, it was confirmed that the application of RUDN University was included in the final list.
We will know who will host the World Cup very soon - December 2, 2019.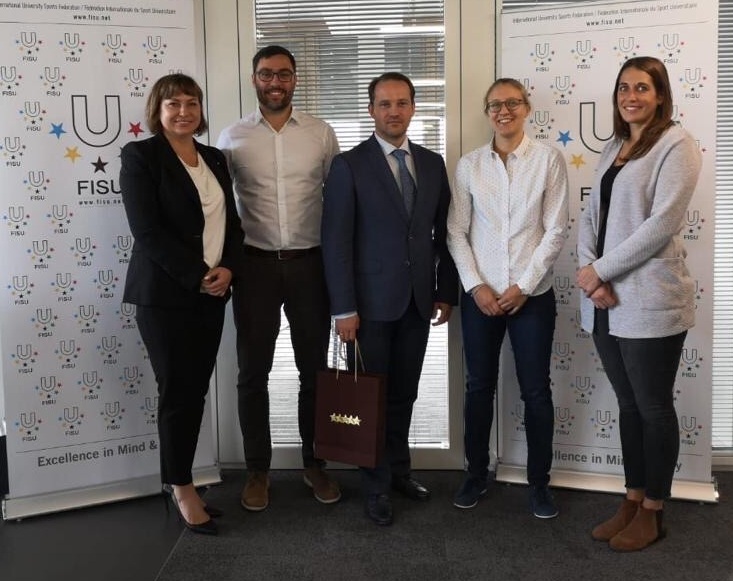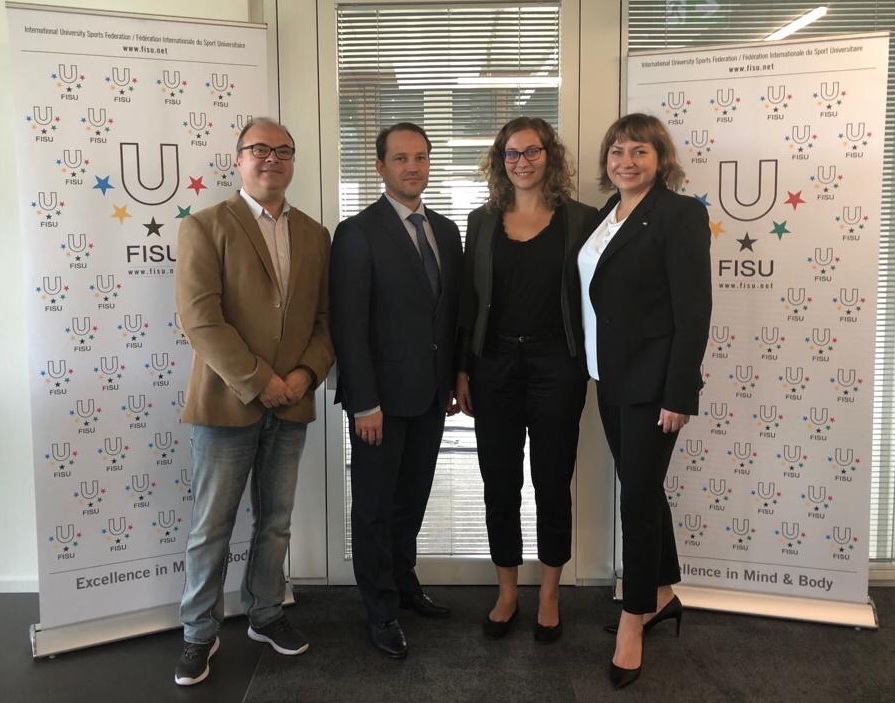 Life in RUDN
24 May
"I love to create something new — I have found my place in science," Ngbala-Okpabi Obarijima Godwin Samuel, student of the Engineering Academy of RUDN University
Obarijima came from Nigeria and entered RUDN in 2016. Now he is studying in the first year of the master's program at the Engineering academy and has already managed to register a patent. Read his interview about why he decided to study in Russia, about registering a patent and about VR5 engines.
Life in RUDN
23 May
A kaleidoscope of cultures and events: what do you remember about Planet South-West 2022?
May 14, RUDN University hosted the 34th Planet South-West festival. Patrice Lumumba square gathered more than 3 thousand guests. 500 students prepared exhibitions from 61 countries and a concert of 53 numbers. The most popular groups of RUDN Interclub — from "Rhythms of Friendship" and "Rainbow" to the folk group "Krapiva" and the Caucasian Dance Studio greeted the guests with songs and dances.
Life in RUDN
23 May
Victoria Orlova, a student at RUDN Medical Institute: During four courses of study I have been thinking "Why is the profession of a nurse so underestimated?"
It is widely believed that a nurse is supposed to give and bring. But this is absolutely not true. My name is Victoria Orlova, I am a 4th year student of the Medical Institute of the Peoples' Friendship University of Russia, majoring in "Nursing".