«Space exploration is endless and the industry needs young people». RUDN Institute of Space Technologies hosts a round table with astronauts
«Space exploration is endless and the industry needs young people». RUDN Institute of Space Technologies hosts a round table with astronauts
18 July, astronauts Sergey Krikalev and Sergey Revin met director of RUDN Institute of Space Technologies Gennady Raikunov
18 July, astronauts Sergey Krikalev and Sergey Revin met director of RUDN Institute of Space Technologies Gennady Raikunov.
More than 50 participants discussed the most topical issues of space explorations – fundamental problems including exploration of Mars and other planets together with NASA, ЕКА, JAXA and CNSA; space experiments etc. They also talked about training staff for the RF space industry. RUDN IST enrolls Bachelor and Master students and prepares specialists for new directions in the industry.
Sergey Revin shared his experience of working at the International space station saying that an astronaut has to take 100 exams in the Training Center, speak Russian and English and plant a tree before the flight. Astronauts undergo regular medical check-ups and work out twice a day.
Sergey Krikalev said that he was happy to meet the enthusiastic students, answer their questions and share his experience.
Reference
Sergey Krikalev – Hero of the USSR and the first Hero of the RF, ex-champion in the total time in space, Executive Director of "ROSCOSMOS" piloted space programs.
Sergey Revin – 113rd astronaut of Russia, 526th astronaut of the world, Hero of the RF.
Gennady Raikunov – Director of RUDN Institute of Space Technologies, Doctor in Engineering sciences, professor, Honorary worker of science of the RF, Honored test engineer of space equipment of the RF. For many years headed TsNIIMash research institute and Russian Space Systems JSC.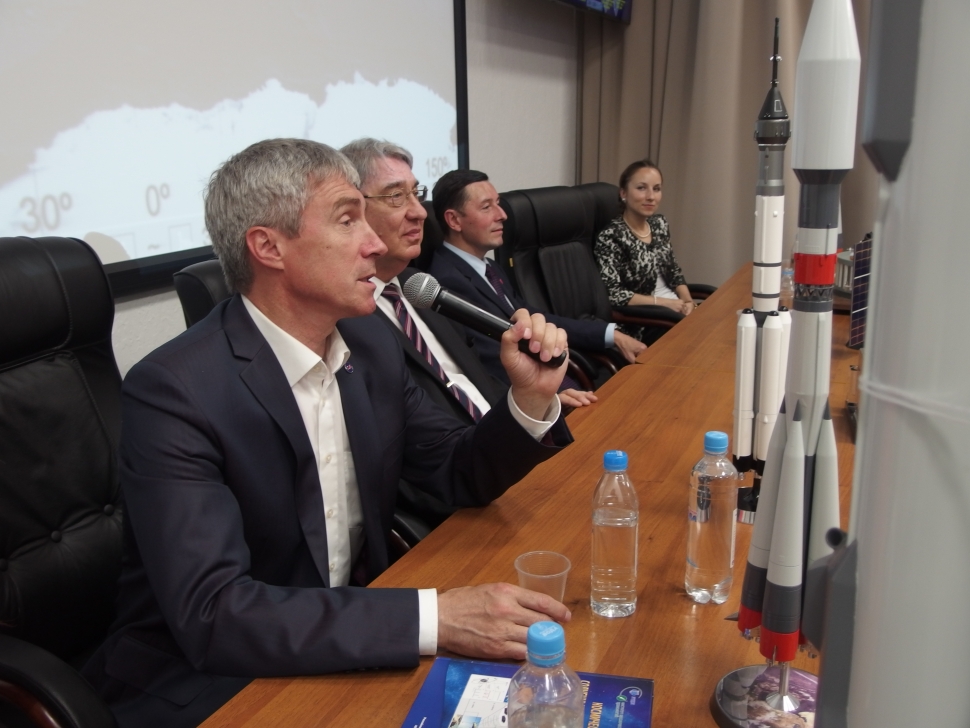 Life in RUDN
09 May
Happy Victory Day: we remember and we are grateful to you!
Life in RUDN
18 Apr
"When there are people who can be relied upon, you can handle any problems": Eleftherios Hatzifeodoridis, RUDN student of history
How do they drink coffee in Russia, and how do they drink it in Greece? What unites our countries? Is it difficult to be the president of the community? Eleftherios Hatzifeodoridis (History, 2nd year master' student) from Greece, member of the international historical school in Arkhangelsk, tells us about all this.
Life in RUDN
16 Mar
"Instilling love for the Russian language and Russian culture is a great happiness for me," — Milena Shcherbakova, Master student at the Russian Language Institute, RUDN University
Read an interview about the development of digital technologies, teaching and fulfilling dreams.