«Space exploration is endless and the industry needs young people». RUDN Institute of Space Technologies hosts a round table with astronauts
«Space exploration is endless and the industry needs young people». RUDN Institute of Space Technologies hosts a round table with astronauts
18 July, astronauts Sergey Krikalev and Sergey Revin met director of RUDN Institute of Space Technologies Gennady Raikunov
18 July, astronauts Sergey Krikalev and Sergey Revin met director of RUDN Institute of Space Technologies Gennady Raikunov.
More than 50 participants discussed the most topical issues of space explorations – fundamental problems including exploration of Mars and other planets together with NASA, ЕКА, JAXA and CNSA; space experiments etc. They also talked about training staff for the RF space industry. RUDN IST enrolls Bachelor and Master students and prepares specialists for new directions in the industry.
Sergey Revin shared his experience of working at the International space station saying that an astronaut has to take 100 exams in the Training Center, speak Russian and English and plant a tree before the flight. Astronauts undergo regular medical check-ups and work out twice a day.
Sergey Krikalev said that he was happy to meet the enthusiastic students, answer their questions and share his experience.
Reference
Sergey Krikalev – Hero of the USSR and the first Hero of the RF, ex-champion in the total time in space, Executive Director of "ROSCOSMOS" piloted space programs.
Sergey Revin – 113rd astronaut of Russia, 526th astronaut of the world, Hero of the RF.
Gennady Raikunov – Director of RUDN Institute of Space Technologies, Doctor in Engineering sciences, professor, Honorary worker of science of the RF, Honored test engineer of space equipment of the RF. For many years headed TsNIIMash research institute and Russian Space Systems JSC.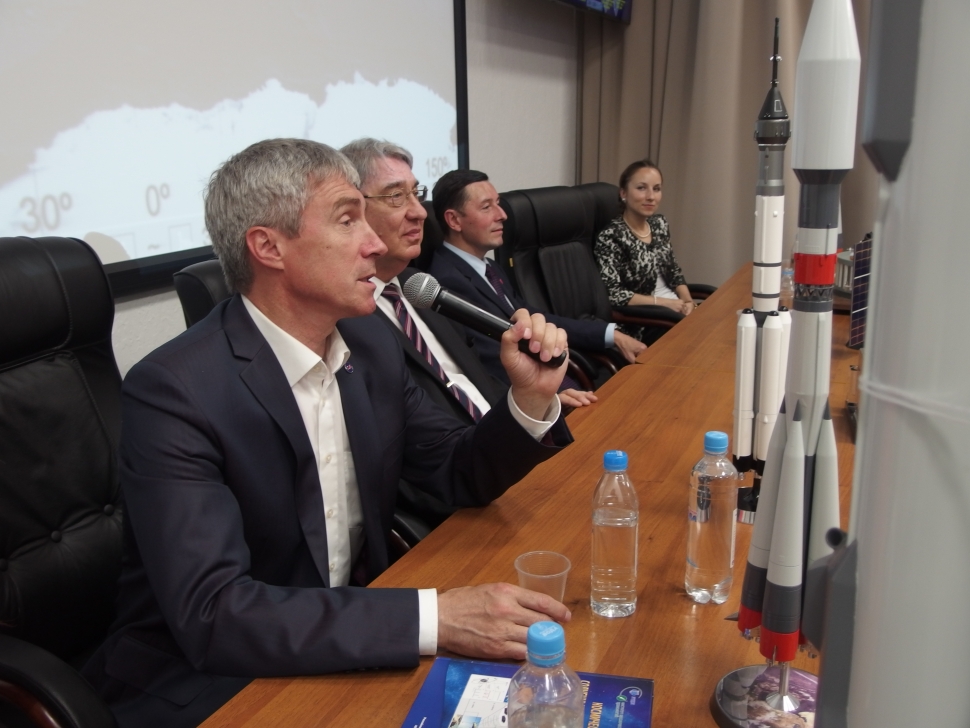 Life in RUDN
26 Apr
Results of the direct line of the Rector of RUDN University with foreign students — April 15
On April 15, Rector of RUDN University Oleg Yastrebov held the third meeting with foreign students of the University. 213 users joined the meeting online. 32 presidents of the fraternities were in the hall in person. In advance, the students sent 23 questions to the Rector, and 40 questions were asked in the chat.
Life in RUDN
25 Apr
Current information: storing students' belongings during their absence from the hostel
Many RUDN University students are not in Russia now, but their belongings remained in the dorm rooms. Information is provided on where the personal belongings of RUDN University students, who do not live in the hostel for more than one month from March 1, 2022, will be stored.
Life in RUDN
13 Apr
Current information for students: how to transfer money from abroad
We have collected up-to-date information for RUDN students about the ways how to transfer money from abroad to Russia.