The Meeting of excellent students in RUDN. Lada Vesta goes to Elina Urazova, student of the Law Institute
The Meeting of excellent students in RUDN. Lada Vesta goes to Elina Urazova, student of the Law Institute
The meeting of excellent students is a good tradition of the University, not only a holiday for long-termhigh achievers, but also a serious motivation for all those who have just stepped onto the path of A-students. Every year, the number of excellent students is only growing - a year ago, 867 students could boast the status of "excellent student", in 2018 their number reached 904.
RUDN Rector Vladimir Filippov: "Today we are actively engaged in attracting talented and capable children: in 40 countries of the world we have opened specialized classes, and in 2 years there will be 70 countries all in all. Preparatory faculties, Russian language centers, Olympiads - it all helps to find gifted schoolchildren and unleash their potential. The University has intensive programs for good students - for example, the International Academic Incubator of the Medical Institute selects the best students after the 3rd year and gives them an enhanced program involving leading experts. We are planning to increase the number of such projects. "
Academician Andrei Adrianov, Vice-President of the Russian Academy of Sciences congratulated the students on their "professional" holiday and wished to strive for new heights and not be afraid to meet new challenges: "Success is not only career and material benefits. First of all, it is an opportunity to do what you like, which gives inner comfort and at the same time solves some global tasks. You, young and educated, have a great power that can change the world for the better."
The culmination of the evening was the drawing of the car - Lada Vesta. 19 A-students competed for the prize. The car went to a student of RUDN Law Institute - Elina Urazova.
"A couple of years ago, when I had had only 2 semesters with excellent grades, I was sitting at the same meeting of excellent students and saw the winner getting the car keys, and I thought that one day I could be in his place. Now I'm standing on the stage holding the very keys. Dreams Come True! I am happy! "- Elina said.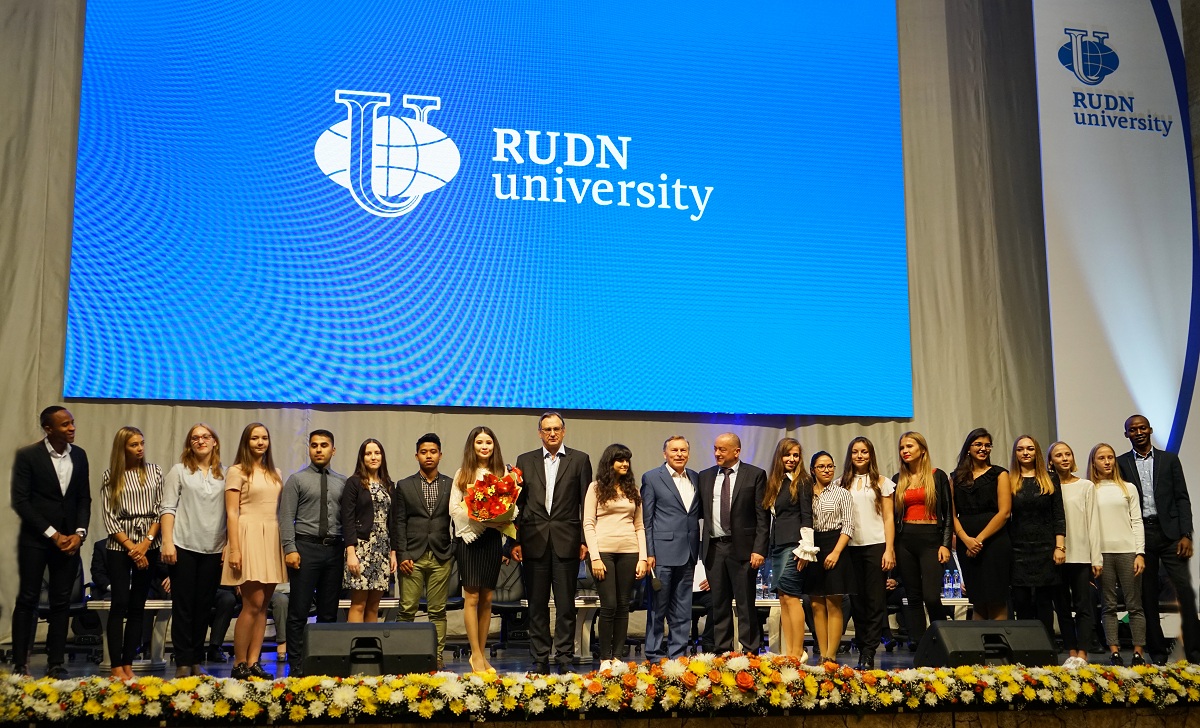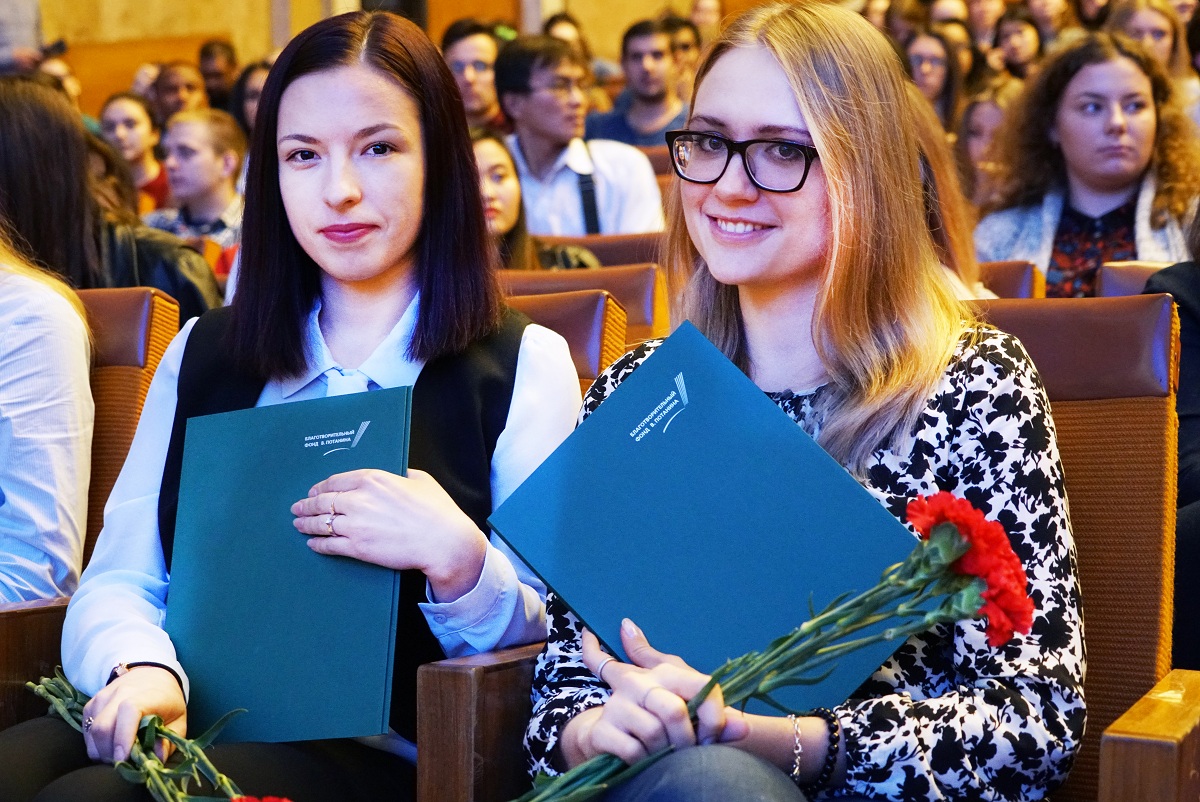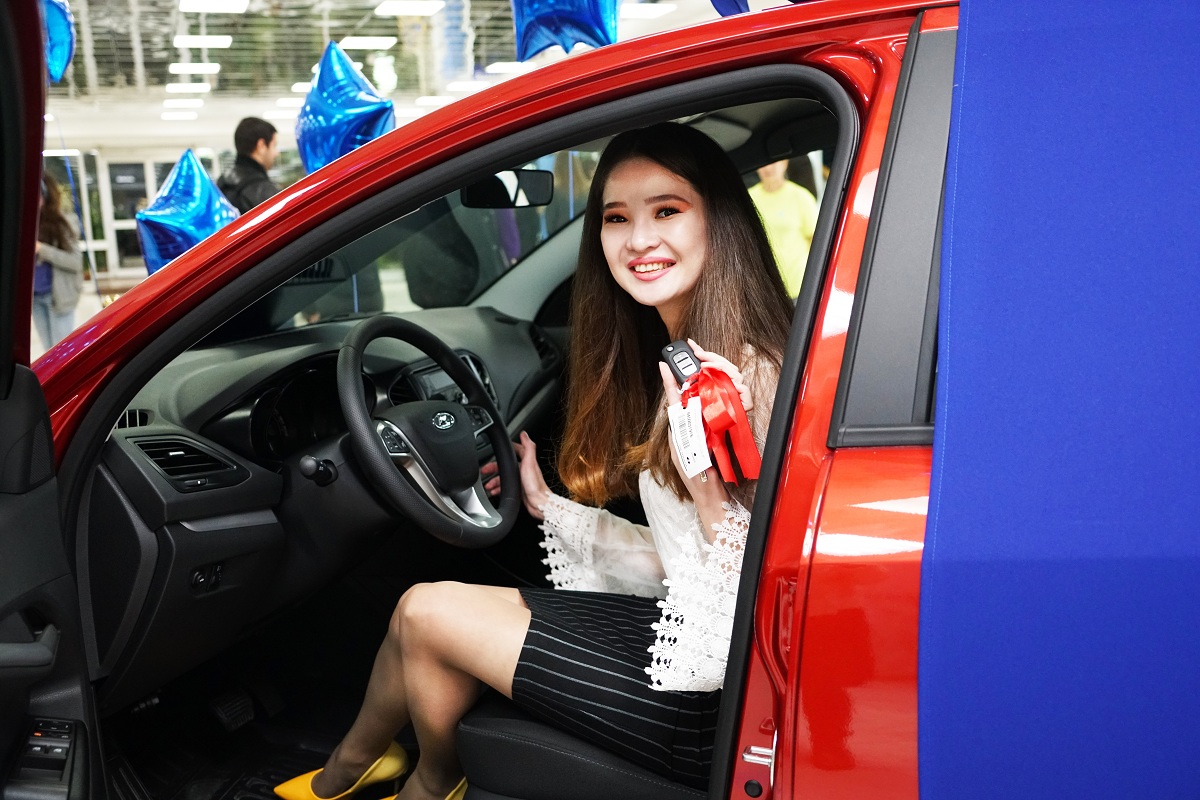 Life in RUDN
05 Dec
Great love for the profession and alma mater. The story of Victoria Ismagilova, an excellent student of 10 semesters of RUDN Engineering Academy
Almost every answer by Victoria is full of warm words about RUDN University, about teachers and about the entire student community. Our heroine is a future petroleum engineer. Read about why you should not divide professions into male and female, how to find an oil field using a computer and what Batman has to do with it in an interview with Victoria Ismagilova, a 10-semester A- student of the Oil and Gas Business.
Life in RUDN
02 Dec
"I have a stool and a lampshade in my collection, as well as graphics works and paintings," Anastasia Chugunova, an excellent student of Design of the architectural environment
Our heroine chooses the Soviet avant-garde or modern depending on the mood. She believes that the most important thing in architecture is to combine practical and aesthetic approaches. She loves architectural bionics. It all started with the love for drawing. Here is the story of Anastasia Chugunova, an architecture student who has been an excellent student for 5 years.
Life in RUDN
02 Dec
"Psychology helps fight procrastination" — Polina Bodrova, 10-semester A- student at the Institute of Foreign Languages
Read an interview with Polina Bodrova, a 10 semester A- student of Psychological and Pedagogical Education about the secret of successful reports, the role of psychology in teaching and Pablo Picasso's favorite phrase.