The Russian stage of the 2019 Winter Universiade Torch Relay starts in Moscow
The Russian stage of the 2019 Winter Universiade Torch Relay starts in Moscow
September 29, the federal stage of the Torch Relay of the XXIX World Winter Universiade 2019 began in Moscow covering 30 major cities of the country. Igor Miroshnichenko from is among 51 honorary torchbearers who carried the fire of the Winter Universiade-2019 through the streets of the capital.
The project started on September 20, on the International University Sports Day in Italy in Turin, where a solemn ceremony to light the fire of the Winter Universiade-2019 was held. Torchbearers also ran through the streets of Almaty (Kazakhstan) and Harbin (China).
September 29, a fire welcoming ceremony took place in Zaryadye Park. 51 well-known participants took part in the relay: athletes, public figures, actors,
Igor Miroshnichenko - postgraduate student and a member of the Law Institute of the RUDN University, as well as a three-time Russian champion in powerlifting, absolute champion of the European Cup, World champion, Master of Sport of international class in powerlifting, carried the torch of the Universiade from Frunzenskaya to Luzhnetskaya embankment.
The total length of the route is 7,500 m. The Moscow stage of the Torch Relay in Luzhniki ended with a great festivity.
From Moscow the fire of the Winter Universiade 2019 went to Kaliningrad, where the ceremony took place on October 3. In general, there are 30 cities in the Russian schedule of the winter Universiade-2019 fire route.
The project will be completed on March 1, 2019, in Krasnoyarsk - the capital of the Student Games.
Among torchbearers in Moscow:
Andrey Yatskin - Plenipotentiary Representative of the Government of the Russian Federation in the Council of Federation of the Federal Assembly of the Russian Federation,
Sergey Malyshev - President, Senior Vice President, Financial Director of the Norilsk Nickel Mining and Metallurgical Company,
Tatyana Gorokhovskaya - President of the Siberian Health Corporation,
Vladislav Soloviev - General Director of the metallurgical company RUSAL,
Andrey Vatutin - President of the CSKA Basketball Club,
Anna Khramova - Artist of the Vladimir Governor's Orchestra,
Albert Starodubtsev - TASS sports correspondent.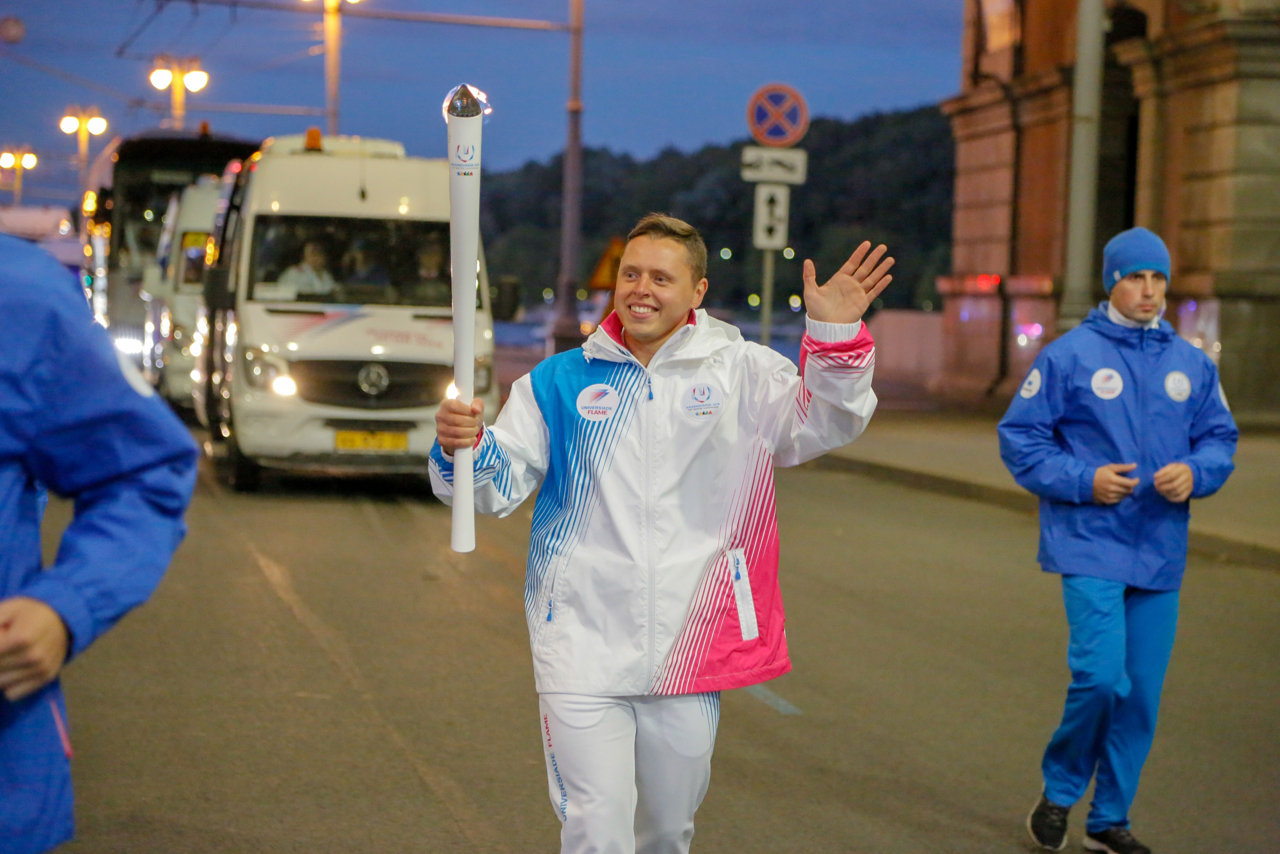 Life in RUDN
02 Feb
63 is the age of accomplishments. RUDN University is always a university of opportunities!
February 3, students, staff, alumni and friends of RUDN University celebrate the University's birthday — this year it turns 63!
Life in RUDN
31 Jan
"Volunteering is an opportunity to really get to know the world better," — Karina Beatriz Caceres Ortega, RUDN University student from Paraguay
What is it like to move from Paraguay to Russia? What is it like to work on the RT international TV channel? Read an interview of Karina Beatriz Cáceres Ortega, a 1st — year master student at the Faculty of Humanities and Social Sciences, majoring in International Relations.
Life in RUDN
30 Dec 2022
2023 New Year congratulations of RUDN Rector Oleg Yastrebov