The Simulation Training Centre of the RUDN University Institute of Medicine was founded in December 2013.
The Centre focuses on vocational training under no stress without constant tutor's supervision, without any risk for patients, forming professional competences in the system of continuous vocational education. The Centre provides its facilities to the RUDN University Institute of Medicine departments, which include the simulation course into their training programmes. It cooperates with various University and external entities.
At the RUDN University Simulation Training Centre students master manual skills of examining patients, elements of nursing care, first aid skills including:
Patient examination (anthropometric, pulse rate, blood pressure, temperature measurements);
Nursing care and surveillance of serious patients (change of underwear and bed-linen, prevention and treatment of decubitus ulcers, feeding a patient, monitoring the patients' condition);
Drug administration (subcutaneous and intramuscular injections);
GIT purification procedures;
First aid (basic cardiopulmonary resuscitation).

Scope of the Laboratory Equipment
Delivering the following basic clinical experience scenarios to students, resident medical practitioners and doctors: anaphylaxis, cardiac failure, subdural hematoma, hypoglycaemia, etc.
Main scientific directions
Innovative developments in simulation training.
Developing useful models, simulators.
Developing training devices under the import phase-out.
First Place in the Russian Innovations in Simulation Training Competition (2016) for the Innovative development of Simulator for mastering basic surgery skills.
Patent for useful model № 169921 «Simulator for mastering basic surgical skills», date of the state registration in National Registry of useful models of the Russian Federation 06 April 2017.
NOELLE Maternal Care Patient Simulator (Gaumard Scientific Company)
Providing a birthing simulation experience, simulating various birth complications
VirtuSHOCK Simulator NS.LF03968U
Providing experiences of cardiopulmonary resuscitation and auscultation of the heart and lungs
CPR, BT-CPEA Training Model
Providing a cardiopulmonary resuscitation experience
Nursing Care Simulator NS SB 20144
Providing an experience of postsurgical nursing care
Human Patient Simulator «Apollo», prehospital version
Providing a first aid experience at the initial prehospital stage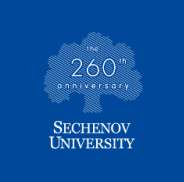 Subject of cooperation:
Joint development of simulation training modules
Result of cooperation:
Development and use of useful models
About partner:
Sechenov First Moscow State Medical University educational and virtual complex "Mentor Medicus".