From student to scientist – how to smooth this way?
The Doctor Honoris of RUDN, Professor of Heidelberg University Willi Jäger gave a lecture which provided his views on the ways helping to form new generations of young scientists. During the presentation Professor Jäger made valuable recommendations on encouragement young men to scientific activity.
Particularly professor suggested universities to set up small teams of students adjusted to the educational level of their members. These teams would be focused on specific research problems under more experienced scientist. Such method, according to the author, must unleash the potential of every member of group, let students bring their best qualities and teach them team work. At the same time, skilled mentor could orient their efforts in the right direction.
Another idea of the scientist is a simple formula «modelling, simulation and experiment». These steps would help junior scholars to move easily from theory to practice.
Professor Jäger also noted the importance of students' participation in international research because collaboration of students of different scientific approaches let every participant to take a fresh look at the subject and thus to acquire invaluable experience.
Many proposals presented during the lecture have already been successfully realized in Germany. The program is passing test of practice and deserves a closer review.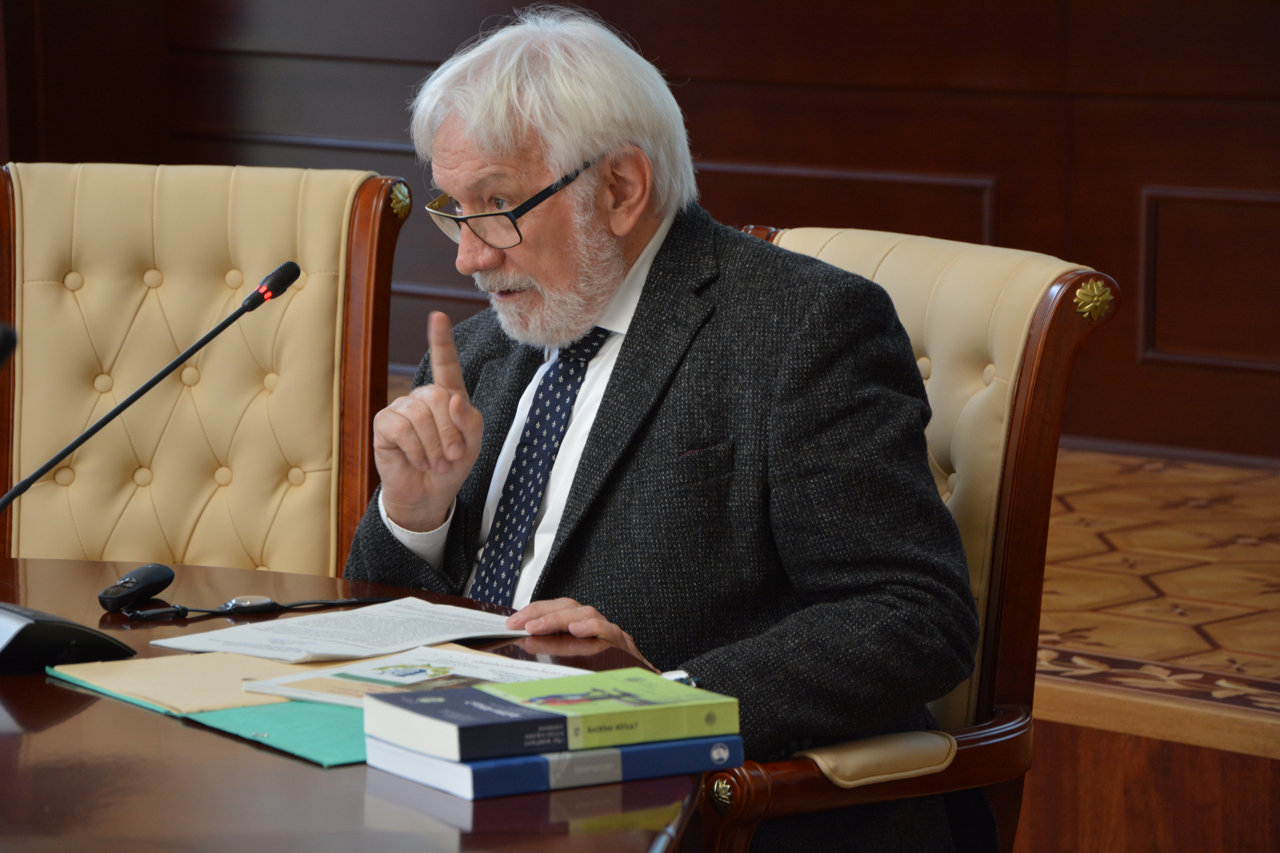 5-100
20 Apr 2019
"The University has reached the level of sustainable development after explosive growth according to scientific and educational criteria," - Hans de Wit, Director of the Center for International Higher Education at Boston College
April 19, a videoconference of the International Expert Council (IEC) of RUDN University was held with the participation of IEC members - prominent figures in the field of science and education, as well as the top management of the university. The topic of the meeting is the results of RUDN University on the implementation of 5-100 Competitiveness Program in 2018 and a discussion of the university's further development strategies. Experts noted overfulfillment of the Program's key indicators by 20–30%, emphasizing the inclusion of RUDN University in various subject ratings.
5-100
06 Nov 2018
RUDN is in Group 2 of 5 - 100 Project. Results of the International Expert Board meeting announced
RUDN has retained its position in the second group of HEIs – participants of 5 – 100 Project after reporting on the Road map implementation at the meeting of the International Expert Board.
5-100
24 May 2018
Project 5-100, XXIII seminar-conference: best practices from leading Russian universities and international university rankings
May 24, RUDN hosts the XXIII open seminar-conference of Project 5-100, dedicated to the exchange of best practices between Russian universities and increasing their competitiveness in the global education market.