On new strategic aims, scientific reputation and employers' recognition...
19 September, meeting of the International Expert Board and discussion of the University Road map for 2018 – 2020
IEB has undergone some changes, Stephan Ngo Mai, Vice-Rector for strategic development of Nice University taking the place of Frederick Vidal, who became the French Minister of higher education, research and innovation.
Members of the IEB discussed a number of strategic issues, among them – increasing publication activity, technologies of enhancing academic reputation in subject rankings and interaction with employers.
Nur Kirabaev, Vice-Rector for research noted the growing number of publications of RUDN researchers in priority areas: mathematics, medicine and chemistry. "Last year citing grew twice. You cannot manage it but you can create conditions for its growth. In particular, RUDN actively cooperates with Elsevier and Springer publishing houses and holds seminars to teach academic writing skills", noted Vice-Rector.
Priority for RUDN is still supporting researchers' publications in Q1 and Q2 journals and active fight with disreputable journals.
Professor Piotr Dutkiewicz (Carleton University) recommended to pay attention to journals ranking lower than Q1-Q2, since publications in them allow to get in higher ranking journals.
"Professors should have ambitions and it is not correct to go lower than Q1-Q2. Q3 publications are ok for postgraduate students", commented N.Kirabaev.
Other members of the IEB also spoke about increasing publication activity.
Professor Willi Jager (Heidelberg University) said that he personally knows Springer representatives and there are difficulties of direct contacts between publishers and researchers.
Piotr Dutkiewicz said that postdoc students at Carleton University during one semester learn to write articles for further publishing.
On the whole experts noted that the current policy of interaction between university and journalists as well as researchers with editorial boards is one of the main methods of promoting research results.
The participants also discussed managing academic reputation in subject rankings.
Jan Sadlak, President of IREG said: "Reputation is something you cannot touch but always gives tangible results. But we should remember that it is only one index in the ranking, ranking does not equal reputation".
Hans de Witt: "The university's reputation is firstly increased by partners. Do not concentrate on its direct management, elaborate indirect management strategy".
One of the indicators of university's reputation is how much the graduate costs in the labor market. A.Efremov, Vice-Rector for academic affairs said that in 2016, RUDN set up a Department of employment for Russian and international students. During one year more than 70 contracts have been signed and students from 32 countries were employed.
RUDN in planning to develop the International employers' club – a platform for employment and uniting business, education, graduates and senior students.
At the meeting RUDN Rector Vladimir Filippov presented RUDN strategic aims for 2018-2020 and key performance indicators. The Road map will be presented and defended in October 2017 at the meeting of Project 5-100 International Board.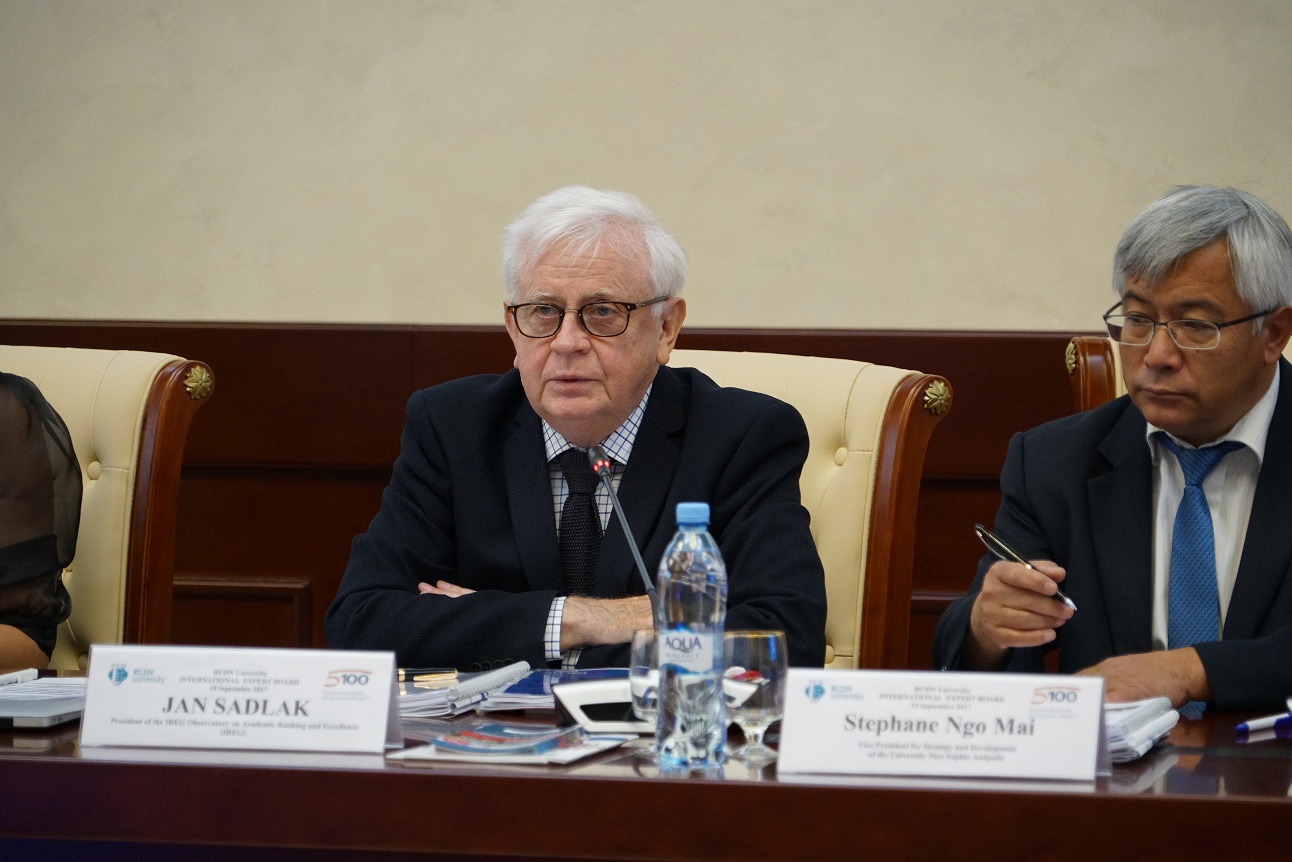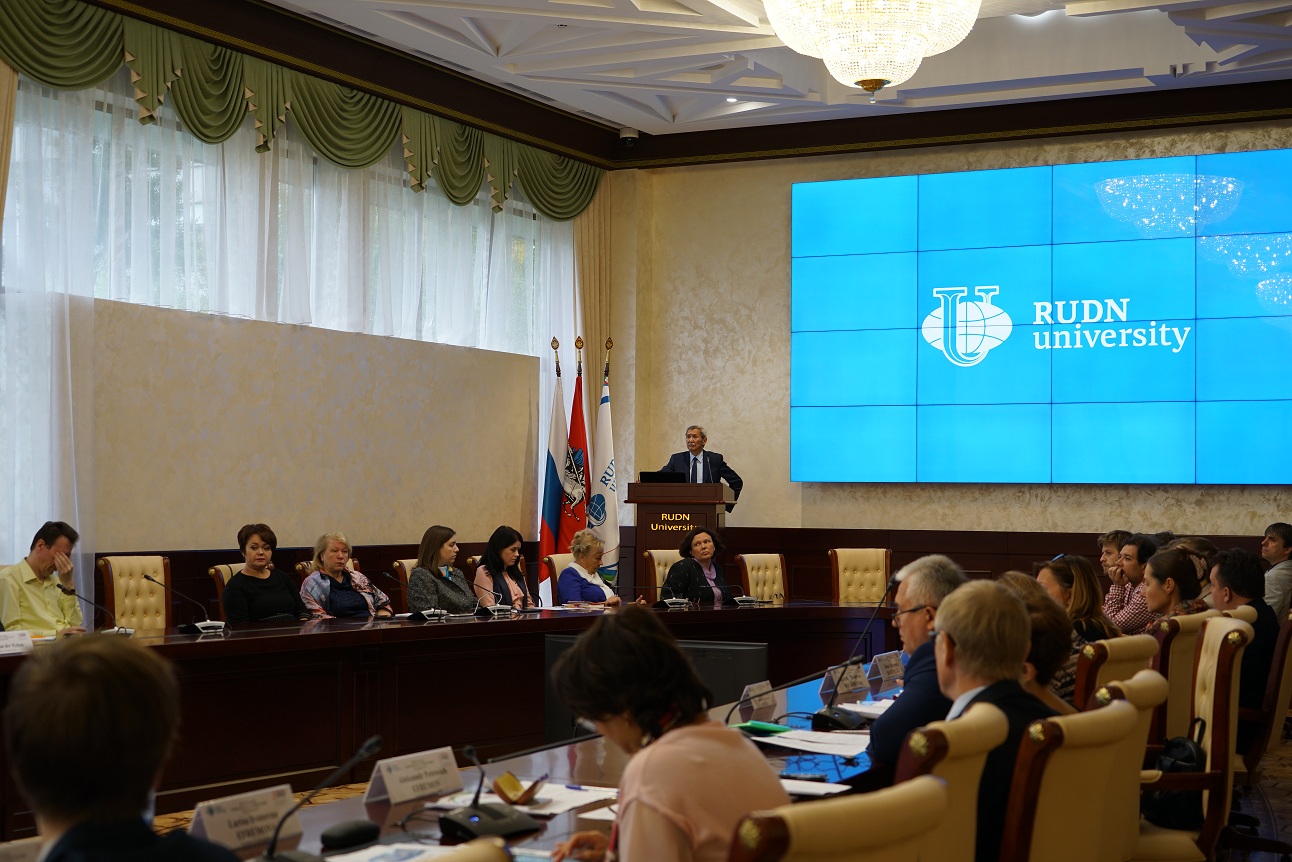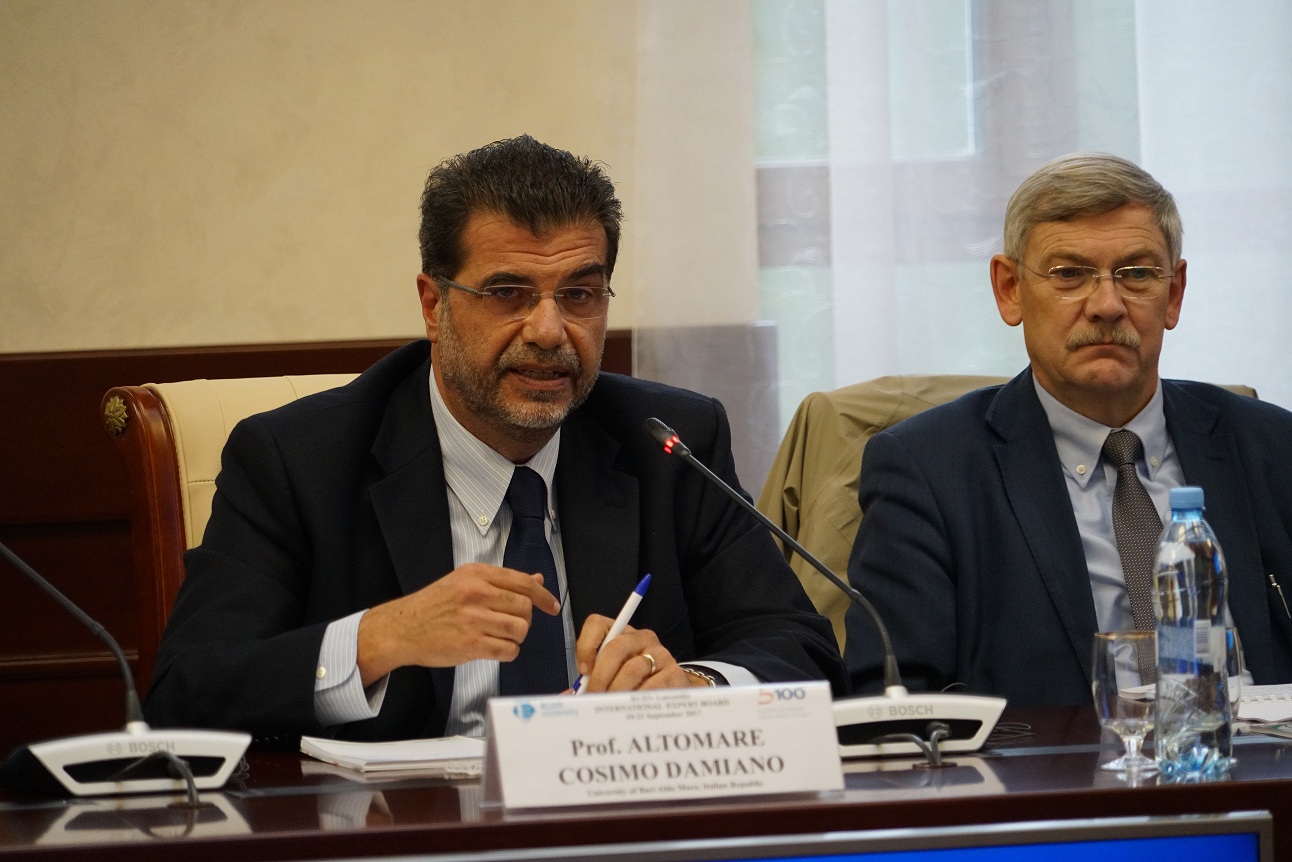 5-100
20 Apr 2019
"The University has reached the level of sustainable development after explosive growth according to scientific and educational criteria," - Hans de Wit, Director of the Center for International Higher Education at Boston College
April 19, a videoconference of the International Expert Council (IEC) of RUDN University was held with the participation of IEC members - prominent figures in the field of science and education, as well as the top management of the university. The topic of the meeting is the results of RUDN University on the implementation of 5-100 Competitiveness Program in 2018 and a discussion of the university's further development strategies. Experts noted overfulfillment of the Program's key indicators by 20–30%, emphasizing the inclusion of RUDN University in various subject ratings.
5-100
06 Nov 2018
RUDN is in Group 2 of 5 - 100 Project. Results of the International Expert Board meeting announced
RUDN has retained its position in the second group of HEIs – participants of 5 – 100 Project after reporting on the Road map implementation at the meeting of the International Expert Board.
5-100
24 May 2018
Project 5-100, XXIII seminar-conference: best practices from leading Russian universities and international university rankings
May 24, RUDN hosts the XXIII open seminar-conference of Project 5-100, dedicated to the exchange of best practices between Russian universities and increasing their competitiveness in the global education market.