10 semesters of excellent grades! RUDN hosts the XLII Assembly of A-students. Lada Vesta goes to the student of the Engineering Academy
10 semesters of excellent grades! RUDN hosts the XLII Assembly of A-students. Lada Vesta goes to the student of the Engineering Academy
18 October, the XLII of RUDN A-students brought together 867 students from Asia, Africa, Middle East, Latin America, Europe, USA and Canada with excellent academic performance. The guest of honor was RAS academician, Chair of the Moscow Society of obstetricians-gynecologists M.Kurtser.
The meeting was opened by RUDN Rector V.Filippov who said that the number of excellent students is growing every year: in 2014-2015 there were 654 A-students in RUDN, in 2015-2016 – 776, and in 2016-2017 – 867, 80% of them are girls. The leader is the Engineering Academy, followed by the Faculty of Humanitarian and Social Sciences.
«We have students from 154 countries. If they didn't find good jobs back home they wouldn't come to our university to study», said the Rector.
Academician Mark Kurtser said: «I didn't have such an Assembly in my university. In this hall we see people who will come after us, who will elaborate new methods of treatment and solve global problems».
Students got diplomas and money prizes:
- 10 semesters of only excellent grades – 60 000 Rub
- 8 semesters – 45 000 Rub
- 6 semesters – 35 000 Rub
- 4 semesters – 30 000 Rub
- 2 semesters – 15 000 Rub
The main prize was raffled off between students with 8 and 10 semesters with excellent grades. The car went to Anastasia Baranenkova, 2nd year Master student of RUDN Engineering Academy. She was happy and a bit lost, and wished all students diligence and ambitiousness.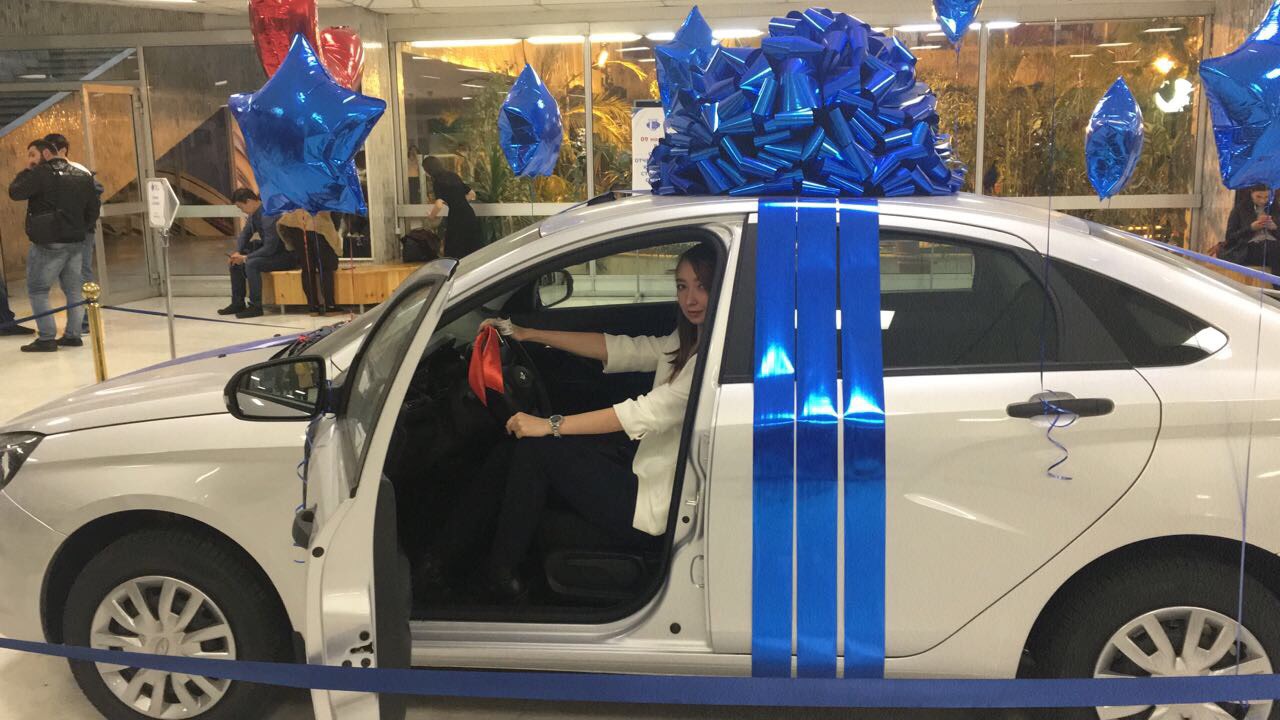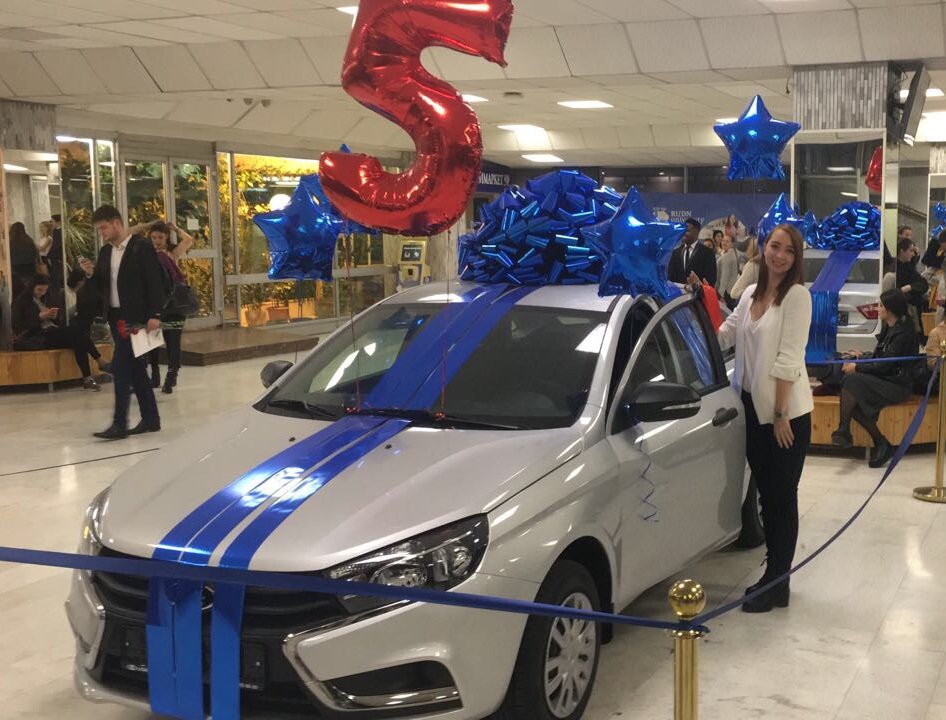 About RUDN
29 Dec 2021
RUDN University and QS World Merit sign a memorandum of cooperation
December 28, RUDN University Rector Oleg Yastrebov and QS World Merit Head of Partnerships Zoya Zaitseva signed an agreement on large-scale cooperation in achieving 17 sustainable development goals identified by the UN.
About RUDN
16 Dec 2021
RUDN University in the 31st place in the international QS EECA 2022 rankings
In a year, RUDN University rose from 43 to 31 place in the international QS University Rankings: Emerging Europe & Central Asia 2022. Peoples' Friendship University of Russia showed the best results in international scientific relations, academic reputation and employer reputation categories.
About RUDN
16 Dec 2021
RUDN University entered the top-30 "greenest" universities in the world according to GreenMetric 2021 ranking
RUDN has risen to the 28th position in the international ranking of environmentally friendly universities UI GreenMetric 2021 remaining the "greenest" university in Russia. This is the best result in the history of the university's ranking participation since 2011. The list of the "greenest" universities was published on December 14. There are 956 universities from 80 countries, including 54 universities from Russia. The goal of the UI GreenMetric — assess universities according to campus development ecological sustainability and the energy-saving model of university management.