46 students of the Vienna University of Economics - participants of the Summer School of RUDN Philological faculty
46 students of the Vienna University of Economics - participants of the Summer School of RUDN Philological faculty
July 18 - 28, in the frame of Summer School for students of the Vienna University of Economics (Austria) at RUDN Philological faculty 46 students took the program "Teaching languages in the Russian lingua-cultural environment" allowing them to feel Russian culture. For many of them, this is not only a linguistic interest, but also a contribution to the prospect of obtaining work related to Russia.
The program included the study of aspects of intercultural communication, linguocultural processes, communication in English and German and at least 4 hours a day to learn Russian. Students were divided into groups depending on the initial level of language proficiency - from A1 to B1. Classes were held in the form of lectures, seminars, roundtables and games. It was not easy for students to memorize a large number of new words, conjugation and types of verbs, and declination. But the support of teachers and curators helped to cope with the difficulties.
In addition to extensive training for the participants of the summer school, an excursion program was prepared. They visited the Kremlin, Sergiev Posad, Novodevichy Convent and Ostankino TV Center, strolled along the Gorky Park and the Hermitage Garden.
Throughout the stay, the Viennese students were accompanied by 15 linguistic students of the Department of Foreign Languages ​​of the Philological Faculty, who showed them their student life, helped them settle in and cheerfully supported a friendly conversation. The participants of the school were happy about attentive teachers, concentrated training, as well as RUDN vast territory. They were especially impressed by the campus - there are no hostels for students at the Vienna University of Economics. The atmosphere of friendliness and hospitality also did not leave students indifferent, because it completely breaks the stereotype that in Russia people are gloomy and impolite.
Students of the Vienna University of Economics believe that the program of RUDN Philological faculty helped them to discover modern Russia, get acquainted with one of the leading Russian universities, plunge into its international student environment and make new friends.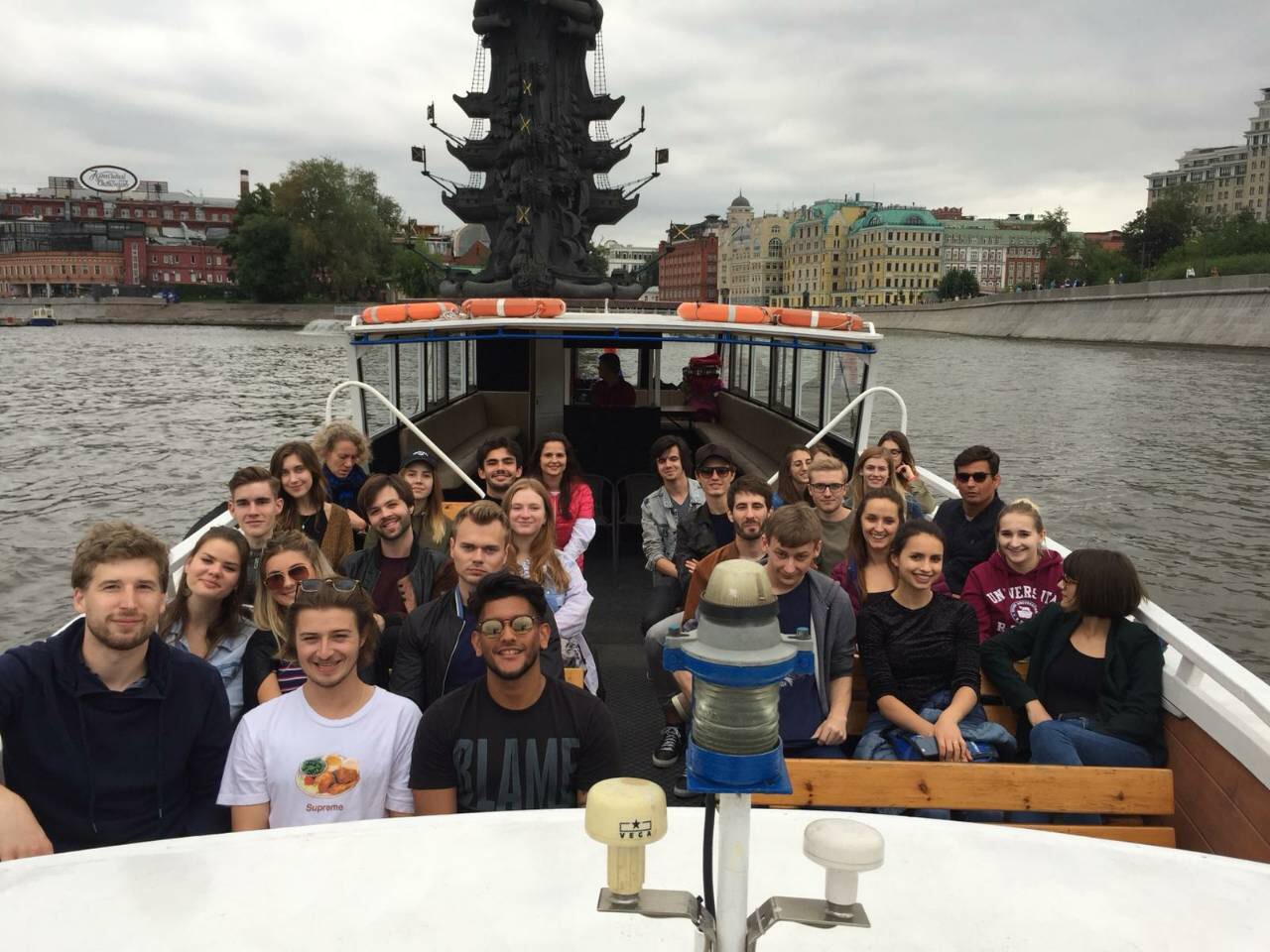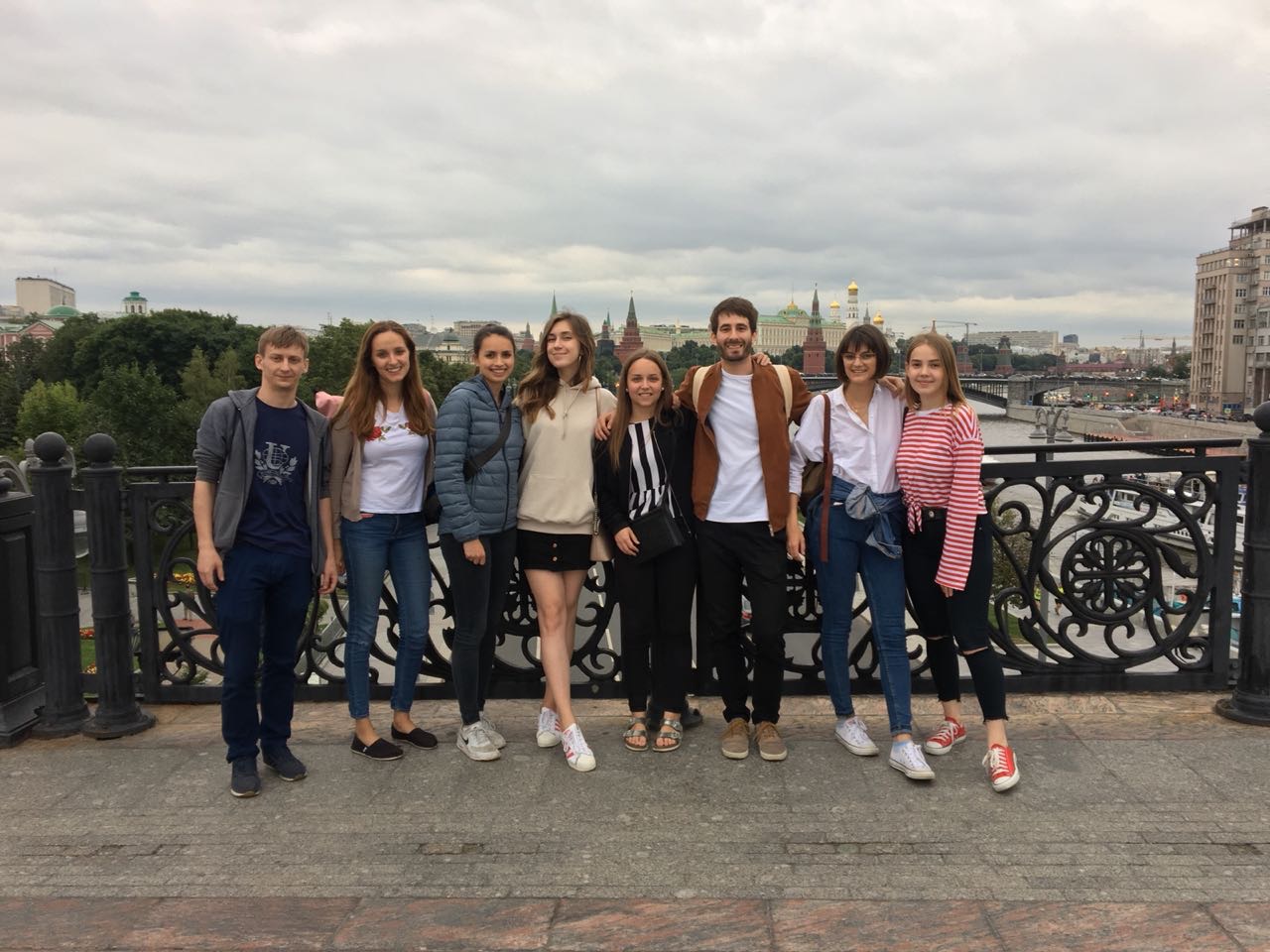 About RUDN
16 Jun
RUDN University becomes the best Russian university in the ARWU subject ranking in "Agriculture" and goes 100 positions up in "Mathematics"
Peoples' Friendship University of Russia has become the best among Russian universities in the international ARWU (Shanghai Ranking's Global Ranking of Academic Subjects) ranking in Agriculture. RUDN University entered this ranking for the first time and immediately found itself among 201-300 best. The university also shot up 100 positions in Mathematics.
About RUDN
09 Jun
RUDN University — # 317 in the ranking of the best universities in the world QS WUR 2022
According to the ranking of the best universities in the world QS World University Rankings 2022, RUDN University has risen by 9 positions and took the 317th place.
About RUDN
23 Apr
RUDN University in the Times Higher Education Impact Ranking 2021
THE University Impact Rankings analyzes the impact of higher education on the development of society and the achievement of the UN Sustainable Development Goals.