Drastic rise of RUDN University in QS subject rankings in Linguistics and Modern languages. For the first time RUDN is on the list of the best universities in the world in mathematics, economics and chemistry
Drastic rise of RUDN University in QS subject rankings in Linguistics and Modern languages. For the first time RUDN is on the list of the best universities in the world in mathematics, economics and chemistry
QS Rating Agency introduced QS WUR by Subject 2020 rankings - lists of the best universities in the world in selected subjects. RUDN University has shown rapid growth in the areas of "Linguistics" and "Modern Languages", and also for the first time became one of the best in the world in "Mathematics", "Economics and Econometrics" and "Chemistry".
101-150 place - Modern Languages, +50 positions during one year;
151-200 place - Linguistics, +100 during one year.
For the first time entered subject rankings:
351-400 place - Mathematics;
451-500 place - Economics & Econometrics;
551-600 place - Chemistry.
More details in the following materials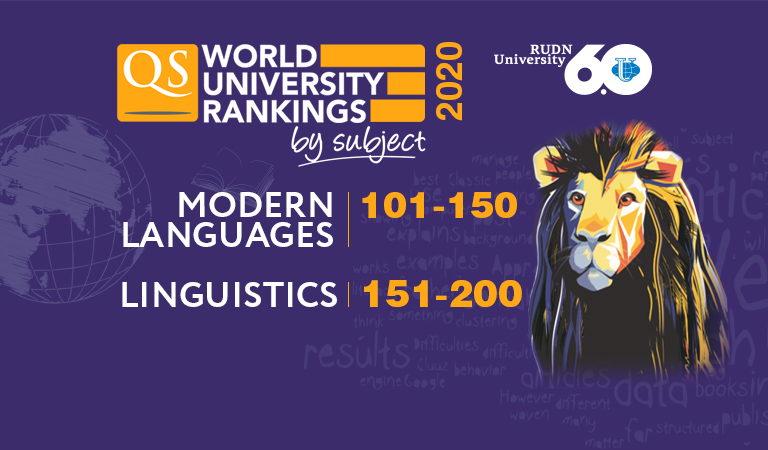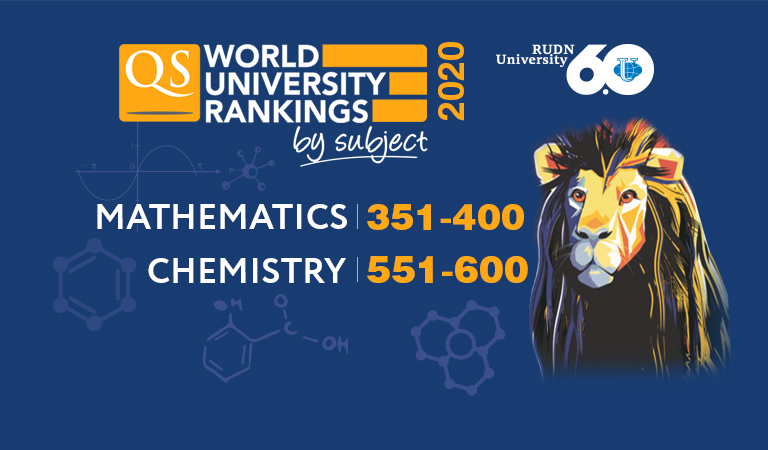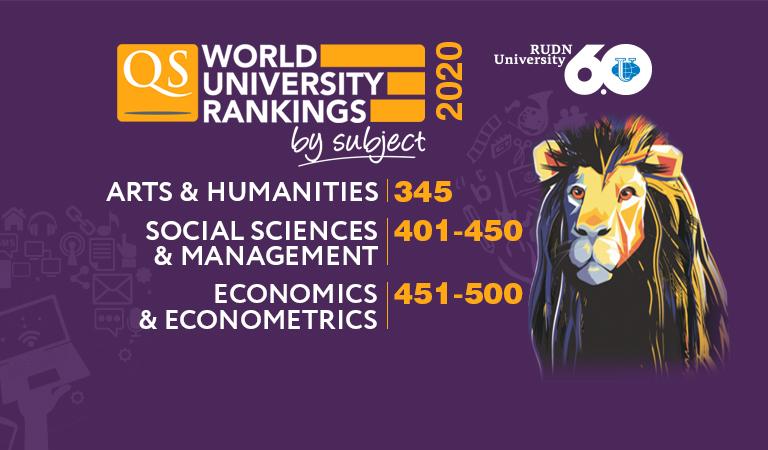 About RUDN
27 Jun
RUDN University and Roskachestvo sign a cooperation agreement
June 21, RUDN Rector Oleg Yastrebov and the head of Roskachestvo Maxim Protasov signed a cooperation agreement.
About RUDN
24 Jun
RUR World University Ranking 2022: RUDN University in the top 100 best universities in the world in terms of teaching quality
RUDN University has risen from 401 to 361 place in the international RUR World University Ranking 2022 over the year. Peoples' Friendship University of Russia entered the top 100 universities in terms of "Teaching Quality", ranking 95th in the world and 8th among Russian universities. In total, 1,024 universities were ranked in 2022 (869 in 2021).
About RUDN
30 May
RUDN University enters the TOP-50 legendary brands of Russia
RUDN University was included in the list of winners in "Our Legends" nomination of the 50 Legendary Brands award from the "Komsomolskaya Pravda" media group. The people's jury is more than 5 million readers of "Komsomolskaya Pravda" determined who was worthy of the award.