Drastic rise of RUDN University in QS subject rankings in Linguistics and Modern languages. For the first time RUDN is on the list of the best universities in the world in mathematics, economics and chemistry
Drastic rise of RUDN University in QS subject rankings in Linguistics and Modern languages. For the first time RUDN is on the list of the best universities in the world in mathematics, economics and chemistry
QS Rating Agency introduced QS WUR by Subject 2020 rankings - lists of the best universities in the world in selected subjects. RUDN University has shown rapid growth in the areas of "Linguistics" and "Modern Languages", and also for the first time became one of the best in the world in "Mathematics", "Economics and Econometrics" and "Chemistry".
101-150 place - Modern Languages, +50 positions during one year;
151-200 place - Linguistics, +100 during one year.
For the first time entered subject rankings:
351-400 place - Mathematics;
451-500 place - Economics & Econometrics;
551-600 place - Chemistry.
More details in the following materials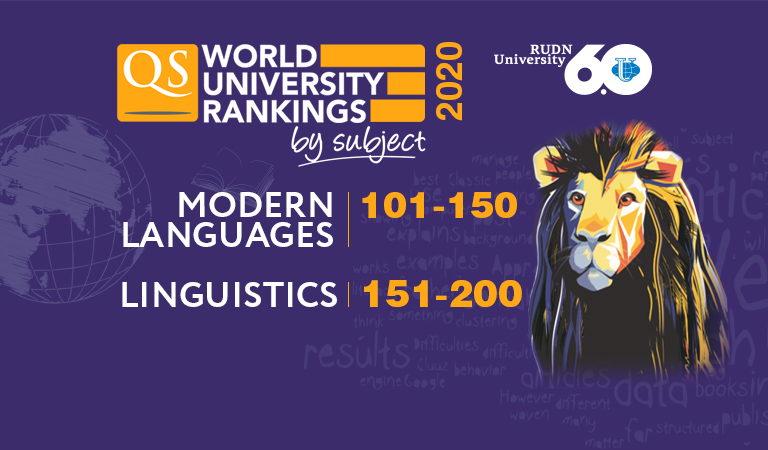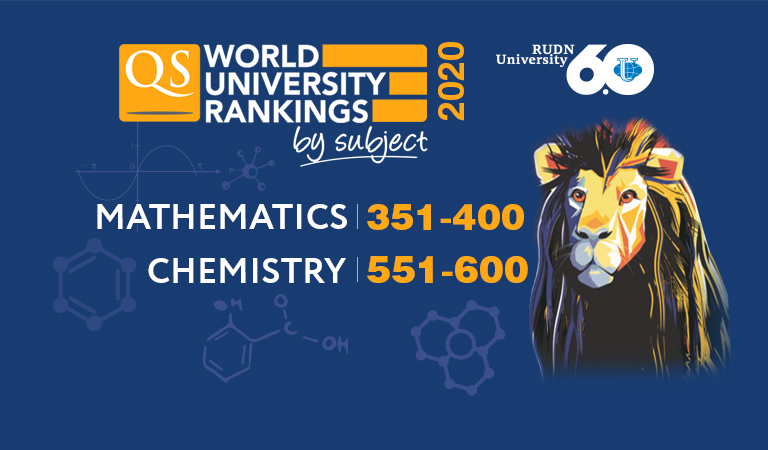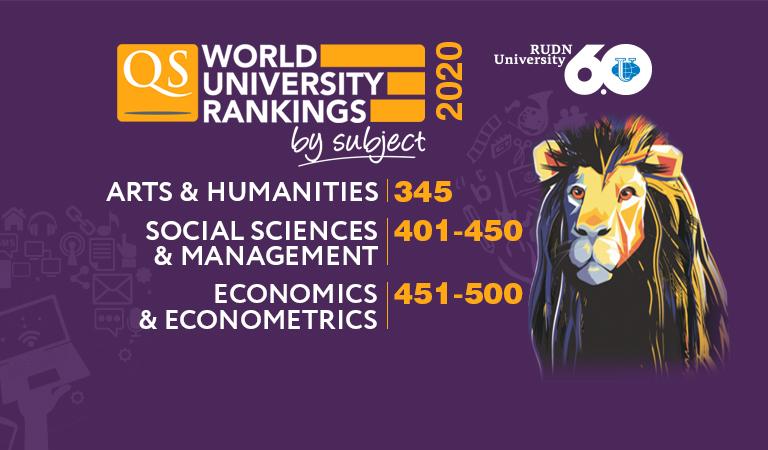 About RUDN
29 Dec 2021
RUDN University and QS World Merit sign a memorandum of cooperation
December 28, RUDN University Rector Oleg Yastrebov and QS World Merit Head of Partnerships Zoya Zaitseva signed an agreement on large-scale cooperation in achieving 17 sustainable development goals identified by the UN.
About RUDN
16 Dec 2021
RUDN University in the 31st place in the international QS EECA 2022 rankings
In a year, RUDN University rose from 43 to 31 place in the international QS University Rankings: Emerging Europe & Central Asia 2022. Peoples' Friendship University of Russia showed the best results in international scientific relations, academic reputation and employer reputation categories.
About RUDN
16 Dec 2021
RUDN University entered the top-30 "greenest" universities in the world according to GreenMetric 2021 ranking
RUDN has risen to the 28th position in the international ranking of environmentally friendly universities UI GreenMetric 2021 remaining the "greenest" university in Russia. This is the best result in the history of the university's ranking participation since 2011. The list of the "greenest" universities was published on December 14. There are 956 universities from 80 countries, including 54 universities from Russia. The goal of the UI GreenMetric — assess universities according to campus development ecological sustainability and the energy-saving model of university management.