"Ecology", "History and Archeology", "Construction" and 15 other fields of RUDN University are among the best in the rating "Three missions of the University" — 2022
"Ecology", "History and Archeology", "Construction" and 15 other fields of RUDN University are among the best in the rating "Three missions of the University" — 2022
The subject rating "Three missions of the University" — 2022 was issued. It shows the best universities in 29 separate fields. RUDN University, like MSU, is represented in 18 ratings.
Peoples' Friendship University of Russia showed the best result in the field of "Ecology" — the 3rd place, "History and Archeology" and "Construction" — the 4th position in the ranking. In the subject areas "Philology and Journalism", "Sociology" and "Oil and gas business" — the 5th place. In "Mathematics", "Chemistry" and "Linguistics and foreign languages" RUDN University ranks 6th place. RUDN University is in the top 10 fields of "Law", "Materials Technology", "Medicine", "Management" and "Geology". In the field of "Medicine" the 9th place among all universities, the 1st place — among the Ministry of Education and Science.
The subject ratings of the "Three Missions of the University" in 29 fields of training were presented at an open meeting of the members of the Council of the Russian Union of Rectors.
In total, 136 universities from 41 regions of Russia were included in 29 published rankings. The universities of Moscow and St. Petersburg are the most widely represented in the subject lists — 40 and 17 universities, respectively. Tatarstan (6 universities) and Bashkortostan (5 universities in the lists of the best) follow by a wide margin.
For information
Subject ratings are based on the evaluation of three university missions — educational, scientific, and public. When compiling subject ratings, statistical data of the Ministry of Education and Science of the Russian Federation, bibliometric data providers Clarivate Analytics and Scopus, organizers of student competitions "I am a professional", media monitoring and analysis systems and social media SCAN-Interfax, aggregators of online courses, Alexa web analytics platforms, as well as social networks were analyzed.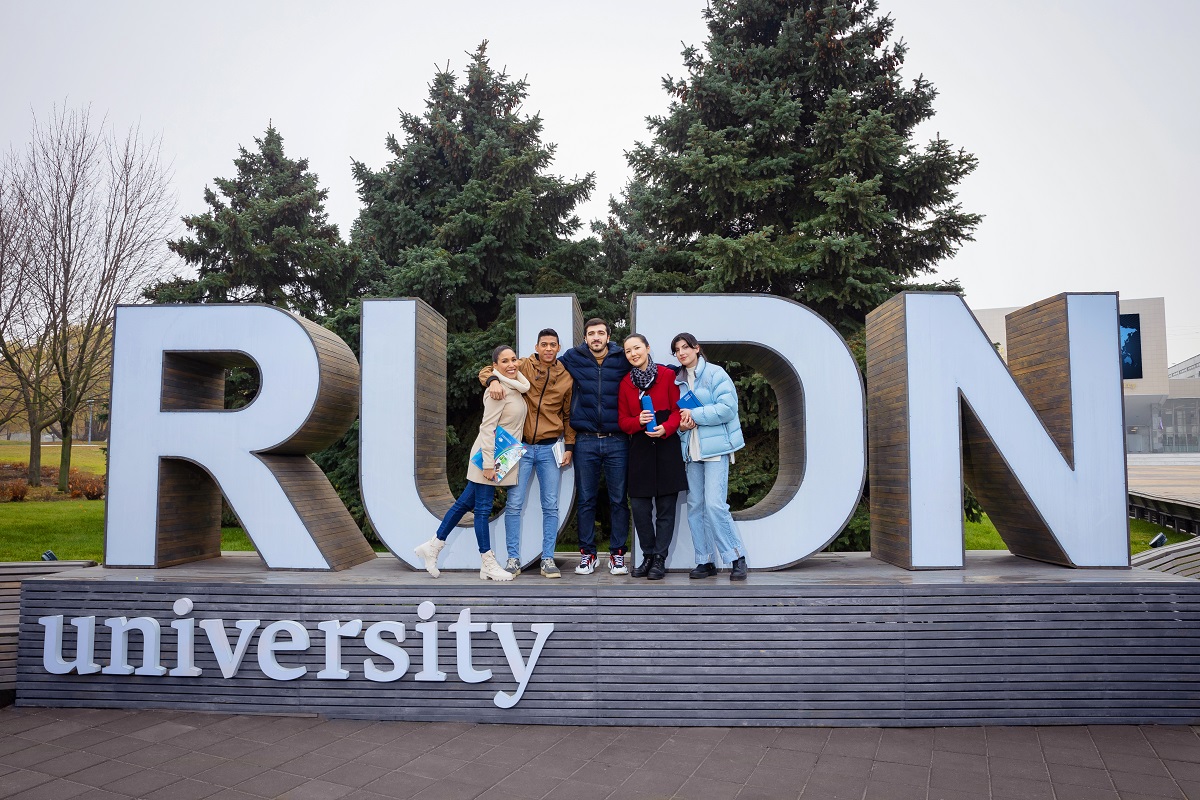 About RUDN
27 Jun
RUDN University and Roskachestvo sign a cooperation agreement
June 21, RUDN Rector Oleg Yastrebov and the head of Roskachestvo Maxim Protasov signed a cooperation agreement.
About RUDN
24 Jun
RUR World University Ranking 2022: RUDN University in the top 100 best universities in the world in terms of teaching quality
RUDN University has risen from 401 to 361 place in the international RUR World University Ranking 2022 over the year. Peoples' Friendship University of Russia entered the top 100 universities in terms of "Teaching Quality", ranking 95th in the world and 8th among Russian universities. In total, 1,024 universities were ranked in 2022 (869 in 2021).
About RUDN
30 May
RUDN University enters the TOP-50 legendary brands of Russia
RUDN University was included in the list of winners in "Our Legends" nomination of the 50 Legendary Brands award from the "Komsomolskaya Pravda" media group. The people's jury is more than 5 million readers of "Komsomolskaya Pravda" determined who was worthy of the award.