RUDN Internet-conference "Innovation and Multicompetence in Teaching and Study of the Foreign Languages"
RUDN Internet-conference "Innovation and Multicompetence in Teaching and Study of the Foreign Languages"
On March 21-23, 2015 the RUDN Faculty of Science held the scientific and practical Internet-conference "Innovation and Multicompetence in teaching and studying foreign languages".
The conference specifies the issues of teaching foreign languages in postindustrial society, it deals with the usage of the latest informational and internet technologies in the process of teaching foreign languages, helps in searching the most efficient ways of teaching students of non-linguistic specialties to professionally oriented foreign language, clarifies the role of the teacher in the educational process under pretext of the changing educational paradigm.
The conference became a space of the effective discussion about the essence of the transformations, which took place in contemporary education, elaboration of the successful educational trajectories, analysis and integration of the innovative means of teaching and study foreign languages at the university, multicompetence of the teachers, and students as an obligatory condition of the successful professional realization at the contemporary labor market.
Particular attention at the conference was paid to modernization of linguodidactical approach to language teaching and to private problematical practices, which arise among students during the period of mastering language competences. Some important theoretical generalizations of the pioneering findings in pedagogy, teaching methods, in theory and practice of interpreting came up as a result of the conference.
The materials of the conference will be published in the conference collection of papers.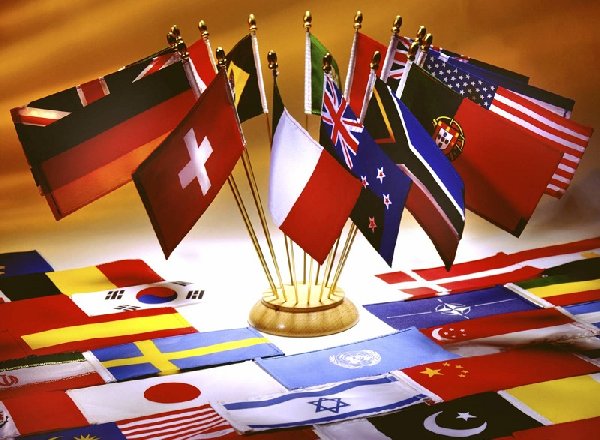 About RUDN
16 Aug
RUDN University, PSB, Rosfinmonitoring and the Russian Academy of Sciences are developing the Sodruzhestvo telecommunications platform
Promsvyazbank (PSB) continues to support the industrial development and telecommunications of the international social and educational digital platform "Sodruzhestvo (Commonwealth)". The corresponding memorandum at the "Army-2023 International Military-Technical Forum" was signed on August 15, by:
About RUDN
04 Aug
Projects on agronomy, ecology, landscape architecture, organization of park spaces… RUDN University and Gorky Park develop cooperation
RUDN University Rector Oleg Yastrebov and Gorky Park Director Elena Lupina signed a cooperation agreement. They discussed the exchange of resources, educational activities and innovative and educational projects in the field of agroecology.
About RUDN
23 Mar
RUDN returns the name of Patrice Lumumba
The Peoples' Friendship University of Russia (RUDN) again has the name of Patrice Lumumba, the first Prime Minister of the Democratic Republic of the Congo, who has become a symbol of the African peoples' struggle for independence. This was announced on Thursday by Russian Prime Minister Mikhail Mishustin.