RUDN is the «greenest» university of Russia
Results of the UI GreenMetric university ranking published. RUDN is number 115 among 516 universities from 74 countries and number 1 among 23 Russian universities in the ranking.
RUDN is the «greenest» university of Russia.
RUDN got to 115th position from 256th it occupied last year – the best result since 2011 when RUDN first participated in the ranking and best result among 23 Russian HEIs this year. Peoples' friendship university of Russia go 5,593 points out of 10,000 possible.
The aim of UI GreenMetric – ranking universities according to sustainable ecological development and power saving at university. The list of the "greenest" universities was published for the seventh time reflecting 6 groups of indicators: infrastructure, power effectiveness and environmental changes, waste processing, water preservation, transport policy and education. GreenMetric competition is growing fast – in the previous year the number of participants has grown from 407 to 516, the number of countries increasing from 65 in 2015 to 74.
RUDN is number 26 among all world universities in infrastructure ecological development. This indicator relates in particular to the area of open space, campus area, green zones and budget allocated for university ecological sustainability etc.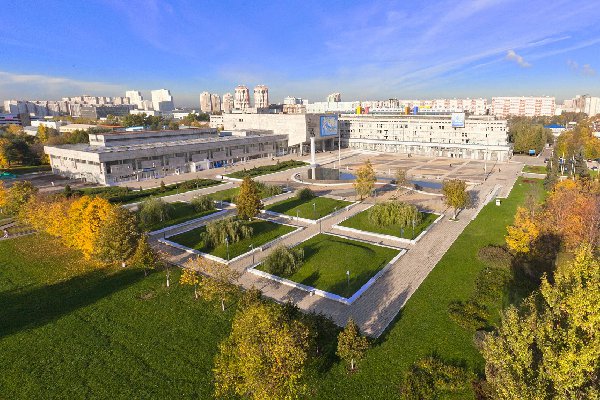 About RUDN
31 Jan
RUDN University becomes a federal innovation platform in the priority area "Informatics. Digitalization"
The new list of federal innovation sites (FIS) of the Russian Federation includes 30 new organizations. Among them is the Peoples' Friendship University of Russia. This became possible thanks to the development of the Digital Preparatory Faculty of RUDN University.
About RUDN
16 Dec 2022
RUDN University confirms the title of the "greenest" university in Russia and strengthens its position in the global ranking
RUDN rose to the 26th position in the UI GreenMetric 2022 ranking and confirmed the status of the "greenest" university in Russia. The ranking includes 1,050 world universities, of which 52 are Russian.
About RUDN
21 Jul 2022
RUDN University is in 4th place in terms of the number of entries in the TOP-10 of the "Expert" ranking
Peoples' Friendship University of Russia is represented in all 16 subject rankings and in five out of six subject profiles of the Expert Analytical Center ranking. RUDN University showed the best results in the following areas: "Ecology" and "Agriculture and Biological Sciences" — 1st place. "Mathematics", "Chemistry", "Artificial Intelligence", "Renewable Energy" are in the TOP — 5 subject ranking. In total, 152 universities were ranked in 2022 (137 in 2021).