RUDN is the «greenest» university of Russia
Results of the UI GreenMetric university ranking published. RUDN is number 115 among 516 universities from 74 countries and number 1 among 23 Russian universities in the ranking.
RUDN is the «greenest» university of Russia.
RUDN got to 115th position from 256th it occupied last year – the best result since 2011 when RUDN first participated in the ranking and best result among 23 Russian HEIs this year. Peoples' friendship university of Russia go 5,593 points out of 10,000 possible.
The aim of UI GreenMetric – ranking universities according to sustainable ecological development and power saving at university. The list of the "greenest" universities was published for the seventh time reflecting 6 groups of indicators: infrastructure, power effectiveness and environmental changes, waste processing, water preservation, transport policy and education. GreenMetric competition is growing fast – in the previous year the number of participants has grown from 407 to 516, the number of countries increasing from 65 in 2015 to 74.
RUDN is number 26 among all world universities in infrastructure ecological development. This indicator relates in particular to the area of open space, campus area, green zones and budget allocated for university ecological sustainability etc.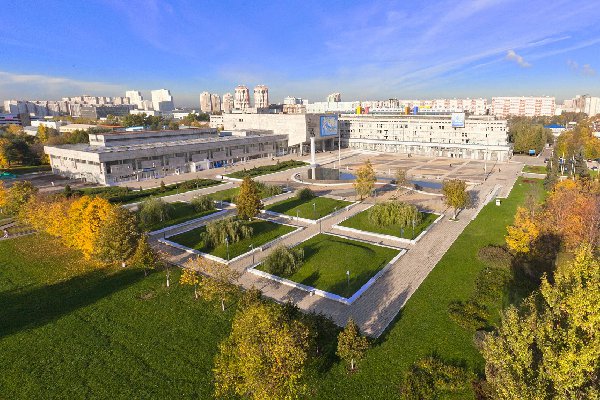 About RUDN
16 Aug
RUDN University, PSB, Rosfinmonitoring and the Russian Academy of Sciences are developing the Sodruzhestvo telecommunications platform
Promsvyazbank (PSB) continues to support the industrial development and telecommunications of the international social and educational digital platform "Sodruzhestvo (Commonwealth)". The corresponding memorandum at the "Army-2023 International Military-Technical Forum" was signed on August 15, by:
About RUDN
04 Aug
Projects on agronomy, ecology, landscape architecture, organization of park spaces… RUDN University and Gorky Park develop cooperation
RUDN University Rector Oleg Yastrebov and Gorky Park Director Elena Lupina signed a cooperation agreement. They discussed the exchange of resources, educational activities and innovative and educational projects in the field of agroecology.
About RUDN
23 Mar
RUDN returns the name of Patrice Lumumba
The Peoples' Friendship University of Russia (RUDN) again has the name of Patrice Lumumba, the first Prime Minister of the Democratic Republic of the Congo, who has become a symbol of the African peoples' struggle for independence. This was announced on Thursday by Russian Prime Minister Mikhail Mishustin.