RUDN University and Roskachestvo sign a cooperation agreement
June 21, RUDN Rector Oleg Yastrebov and the head of Roskachestvo Maxim Protasov signed a cooperation agreement.
The parties planned to jointly develop interdisciplinary courses on the quality management system and business process improvement. Students will be able to choose them in addition to compulsory disciplines. In the future, it is planned to develop further vocational education programs and a separate educational program for the master's program in the field of quality management.
"We want the principles of a qualitative approach to processes, goods, and services to be formed by all students in their undergraduate studies. Roskachestvo experts are ready to integrate into the educational program knowledge about the quality management system, and approaches to production. I am sure that we will do this as part of the main program — bachelor's and specialist's programs, we will integrate it into the continuing education programs," said Maxim Protasov, Head of Roskachestvo.
"Quality education is a complex thing. It is necessary to combine the best in science, study and practice. We need strong laboratories and a comfortable campus. It is important to develop 'green' technologies at the university. RUDN University has all this, because we pay great attention to the quality of education. We are not going to stop. We understand that it is necessary to train and certify our employees. We have such an approach that our conclusions can then be defended not only in the Russian Federation, but also abroad. We train in accordance with all international standards," said Oleg Yastrebov, Rector of RUDN University.
Roskachestvo and RUDN University will hold joint events on consumer protection and digital security, as well as conferences, round tables and master classes.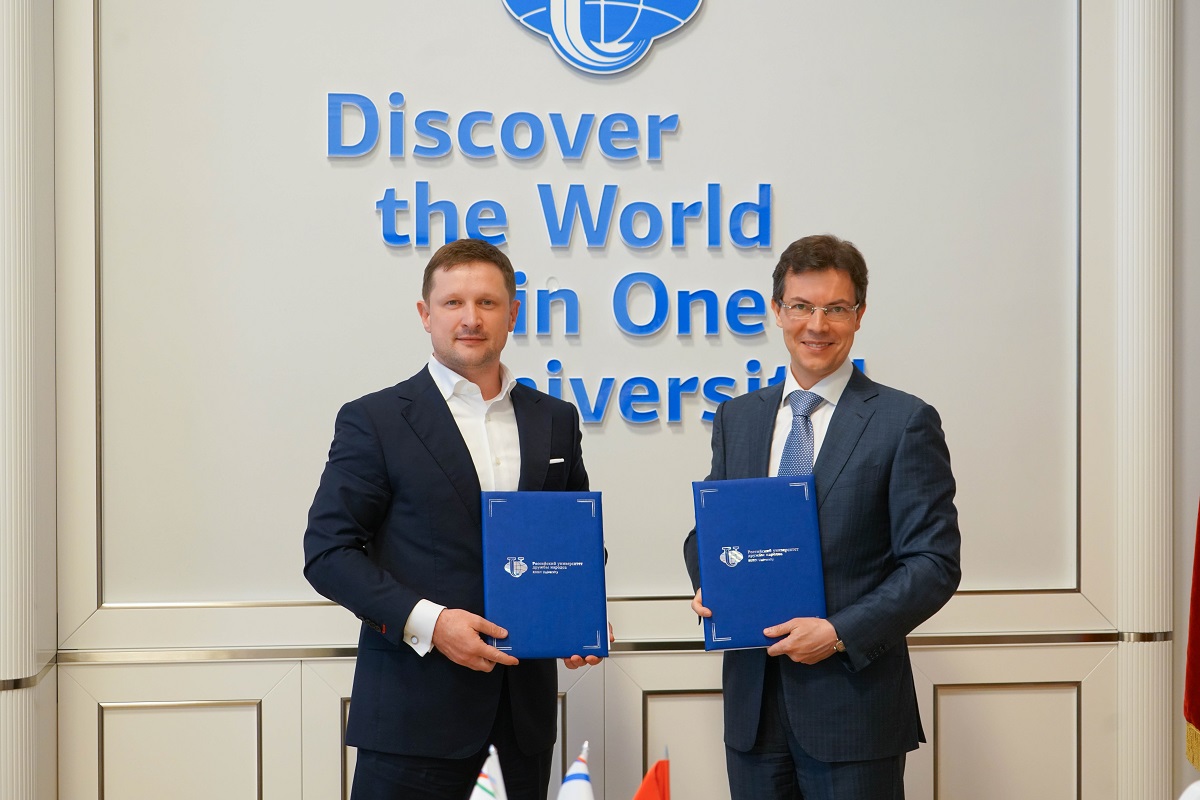 About RUDN
21 Jul
RUDN University is in 4th place in terms of the number of entries in the TOP-10 of the "Expert" ranking
Peoples' Friendship University of Russia is represented in all 16 subject rankings and in five out of six subject profiles of the Expert Analytical Center ranking. RUDN University showed the best results in the following areas: "Ecology" and "Agriculture and Biological Sciences" — 1st place. "Mathematics", "Chemistry", "Artificial Intelligence", "Renewable Energy" are in the TOP — 5 subject ranking. In total, 152 universities were ranked in 2022 (137 in 2021).
About RUDN
24 Jun
RUR World University Ranking 2022: RUDN University in the top 100 best universities in the world in terms of teaching quality
RUDN University has risen from 401 to 361 place in the international RUR World University Ranking 2022 over the year. Peoples' Friendship University of Russia entered the top 100 universities in terms of "Teaching Quality", ranking 95th in the world and 8th among Russian universities. In total, 1,024 universities were ranked in 2022 (869 in 2021).
About RUDN
30 May
RUDN University enters the TOP-50 legendary brands of Russia
RUDN University was included in the list of winners in "Our Legends" nomination of the 50 Legendary Brands award from the "Komsomolskaya Pravda" media group. The people's jury is more than 5 million readers of "Komsomolskaya Pravda" determined who was worthy of the award.