Starting a career or finding an employee. RUDN is expanding cooperation with employers
Starting a career or finding an employee. RUDN is expanding cooperation with employers
In 2016, RUDN opened the Department of Russian and international graduates' employment – a unique department for Russian HEIs. Natalia Neporada, Head of Department tells us about the first results and future plans.
In 2016, RUDN opened the Department of Russian and international graduates' employment – a unique department for Russian HEIs. Natalia Neporada, Head of Department tells us about the first results and future plans.
- Natalia Pavlovna, how do you help RUDN students and graduates find a job?
- We monitor job offers of Russian and international employers cooperating with more than800 companies and organizations. A lot of students get good recommendations during internship and get a job there. Thus, companies have a guarantee of young talented specialists.
- The issue of helping international graduates of Russian HEIs has been raised a lot of times but no university has come up with concrete solutions and proposals, while RUDN has made a decisive step opening the Department. What difficulties have you faced?
- Indeed, RUDN is the first university, which has officially announced its readiness to support its international graduates and help them adjust to the international labor market. RUDN, like most universities had helped employ Russian graduates and assisted international graduates through numerous Alumni and student associations and also through personal contacts. RUDN diploma is known all over the world and our students start working shortly after or even before graduation. But previously we had neither an official Department nor rules and regulations, so we had to start from scratch. Today we are ready to report about the first results.
- What have you achieved in less than 6 months?
- We started with making a cooperation agreement between RUDN and the employing company in Russian, English and Spanish. In November, we hosted a large international conference "HEI and employers: effective cooperation for attracting, training and employing international students", Our graduates also asked us to translate the Agreement into Arabic. This conference revealed the interest of employers – representatives of more than 20 countries arrived. During 3 days RUDN signed 5 agreements: with UNION BATTERIES PVT. LTD engineering company (India), Sand and Stone Consultants Pvr.Ltd. civil engineering company (Sascon, Napal), the Chamber for Trade and Tourism "Costa-Rica – Russia", the Indian Association of clinical cardiologists and "Tatoli Soalaza" engineering company (Madagascar). A lot of RUDN graduates working in Spain, Switzerland, China, Lebanon, Pakistan, Jordan, Costa-Rica, Brazil, Ecuador, Dominican Republic expressed their interest to cooperation with RUDN.
- What was the reaction of foreign employers to the invitation to cooperate with RUDN University?
- The news of our Department has spread very fast and we have got a lot of new partners. I can say that mostly demanded are engineers and mathematicians (first of all IT-specialists). China needs chemists, Europe – economists knowing foreign languages, India, Bangladesh and Nepal – medical doctors. Specialists are often needed for the agrarian sector. We sign agreements with Latin American countries to provide them with specialists in the engineering, economic and humanitarian sectors. Till December 2016, we had signed 25 contracts with foreign employers.
We have more internship places – in Angola, Ghana, Egypt, India, Kazakhstan, China, Cote d'Ivoire, Mali, Mongolia, Namibia, Nigeria, Sri-Lanka etc.
- What turned out to be unexpected?
- The first thing that pleasantly surprised us was the interest of representatives of medium and small businesses, because we had expected only cooperation with large international companies. Initially we were set up as a department for employing international graduates but very soon we started getting requests for Russian graduates, first of all this can be explained by our students' proficiency in foreign languages. A lot of companies asked us for students from different countries, like the French Mazars Audit needed Chinese economists knowing Russian. It became obvious that the schemes of working with foreign and Russian graduates are so similar that it doesn't make sense to have two different departments. As a result of restructuring we now have a Department for Russian and international graduates' employment, while also working with students. Besides organizing traditional internships, excursions to enterprises and job fairs, at each faculty we have set up student employment boards comprising minimum 3 people – representatives of the RF, CIS and far abroad countries. These boards are the first to know about the vacancies and they will help us find good candidates.
- What are your plans for 2017?
- First of all we want to expand the network of active employers. The other day we have signed an agreement with a recruiting company in the UAE who have a stable demand for specialists with Russian and Arabic languages. We are already looking for such IT specialists. We are also looking more closely at the possibility of employing graduates through profile ministries abroad. Students themselves are supposed to be more actively spreading information about job offers of our partners. Students have already suggested 2 projects for social networks – "Students choose employers" and "Portrait of a senior student". We have a lot of ideas and initiatives that we are sure are doomed for success.
We are open to suggestions - job@rudn.ru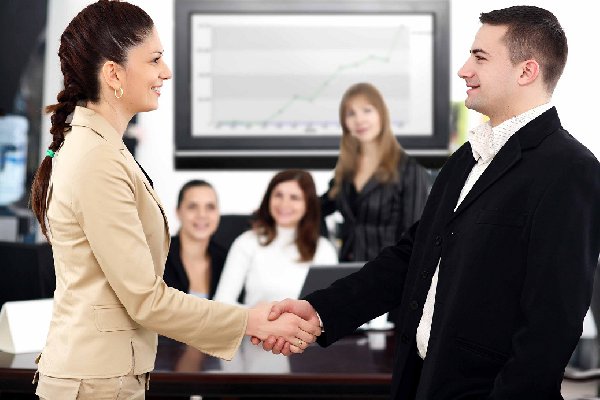 About RUDN
16 Aug
RUDN University, PSB, Rosfinmonitoring and the Russian Academy of Sciences are developing the Sodruzhestvo telecommunications platform
Promsvyazbank (PSB) continues to support the industrial development and telecommunications of the international social and educational digital platform "Sodruzhestvo (Commonwealth)". The corresponding memorandum at the "Army-2023 International Military-Technical Forum" was signed on August 15, by:
About RUDN
04 Aug
Projects on agronomy, ecology, landscape architecture, organization of park spaces… RUDN University and Gorky Park develop cooperation
RUDN University Rector Oleg Yastrebov and Gorky Park Director Elena Lupina signed a cooperation agreement. They discussed the exchange of resources, educational activities and innovative and educational projects in the field of agroecology.
About RUDN
23 Mar
RUDN returns the name of Patrice Lumumba
The Peoples' Friendship University of Russia (RUDN) again has the name of Patrice Lumumba, the first Prime Minister of the Democratic Republic of the Congo, who has become a symbol of the African peoples' struggle for independence. This was announced on Thursday by Russian Prime Minister Mikhail Mishustin.