TOP-200 - "Modern Languages", TOP-300 - "Linguistics": RUDN enters the QS World University Rankings by Subject 2019
TOP-200 - "Modern Languages", TOP-300 - "Linguistics": RUDN enters the QS World University Rankings by Subject 2019
February 27, the results of the international subject ranking of universities QS World University Rankings by Subject 2019 are officially published. RUDN is presented in two subject rankings - "Modern Languages" (151-200 place) and "Linguistics" (251-300 place). The largest number of points received by the RUDN University in terms of the "Recognition of Employers" indicator: Linguistics - 80 points, Modern Languages - 75.5 points.
Having declared just 2 years ago Modern Languages as one of the priority areas, RUDN not only entered QS subject ranking in Modern Languages and Linguistics, but also immediately entered the top 200 and top 300, respectively.
"The results have been achieved due to integrated approach, concentration on publications in narrow subject and not only interdisciplinary journals Q1 and Q2 (articles in the Scopus database in this subject area) and joint research projects with foreign researchers", said Rector of RUDN Vladimir Filippov.
For example, the National Center for Scientific Research of France (Center National de la Recherche Scientifique, CNRS) for the first time signed an agreement with an educational institution, which made it possible to open the first Russian-French laboratory "Dynamics of Languages in a Minority Situation" at RUDN. It is headed by Alain Viaut, Head of the largest linguistic laboratory in France. Another project "Modern migration processes in the context of regional contradictions" is implemented with Italian colleagues and headed by Professor Roberta Alonzi from RUDN. The journal "Vestnik RUDN: Linguistics" entered the world database Web of Science and Scopus. The composition of the editorial board has almost completely changed in 2 years as well as the approach itself - each issue has become thematic with a guest editor - a recognized expert of international level.
RUDN linguists were recognized by the international expert community mostly due to incoming mobility — last year the Philological faculty Department of foreign languages alone invited linguists from Australia, Austria, Belgium, Great Britain, Vietnam, Denmark, China, Mexico, USA, Finland, France, South Korea, and Japan.
Students and teachers work as interpreters at federal and international events - not only socio-cultural, but also medical, sports etc, not only gaining in profile in the eyes of employers but confirming the expert status of RUDN in the preparation of linguists.
Two years ago, the Institute of Modern Languages, Intercultural Communication and Migration was created at RUDN. The focus of research is on minority and regional languages, dialects, social and cultural adaptation of migrants, sociolinguistics and linguoculturology. Studies on how migration processes and other extra-linguistic circumstances affect the state of modern languages and their further development are especially in demand.
See the results of the ranking here.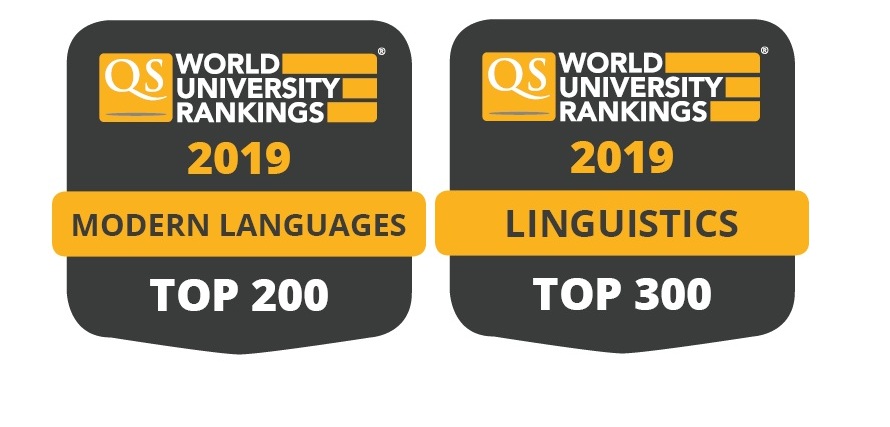 About RUDN
21 Jul
RUDN University is in 4th place in terms of the number of entries in the TOP-10 of the "Expert" ranking
Peoples' Friendship University of Russia is represented in all 16 subject rankings and in five out of six subject profiles of the Expert Analytical Center ranking. RUDN University showed the best results in the following areas: "Ecology" and "Agriculture and Biological Sciences" — 1st place. "Mathematics", "Chemistry", "Artificial Intelligence", "Renewable Energy" are in the TOP — 5 subject ranking. In total, 152 universities were ranked in 2022 (137 in 2021).
About RUDN
27 Jun
RUDN University and Roskachestvo sign a cooperation agreement
June 21, RUDN Rector Oleg Yastrebov and the head of Roskachestvo Maxim Protasov signed a cooperation agreement.
About RUDN
24 Jun
RUR World University Ranking 2022: RUDN University in the top 100 best universities in the world in terms of teaching quality
RUDN University has risen from 401 to 361 place in the international RUR World University Ranking 2022 over the year. Peoples' Friendship University of Russia entered the top 100 universities in terms of "Teaching Quality", ranking 95th in the world and 8th among Russian universities. In total, 1,024 universities were ranked in 2022 (869 in 2021).