Volleyball, Euro Valencia 2016 and our first gold medal! RUDN University women's volleyball team won the World student tournament at Euro Valencia 2016
Volleyball, Euro Valencia 2016 and our first gold medal! RUDN University women's volleyball team won the World student tournament at Euro Valencia 2016
RUDN University team participated in the International festival of student sport in Spain and became the first Russian student team to win a gold medal.
Euro Valencia 2016 – sport event and a meeting point. The championship aims to encourage student sport and develop mutual understanding between students of different countries and cultures and form professional relations between future experts.
115 teams from 27 universities (including Top – 500 universities) participated: Aix-Marseille University (France), University of Sussex (Great Britain), Karlsruher Institut für Technologie (KIT, Germany), La Universitat Politècnicade València (Spain), University of Milano-Bicocca (Italy), Università Cattolica del Sacro Cuore (UCSC, Italy), etc.
RUDN University team fought with the best volleyball teams from Romania, Italy, Serbia, Croatia and Germany to enter the finals with the team of Belgrade university and win with the score 3:0 becoming the winner of Euro Valencia 2016!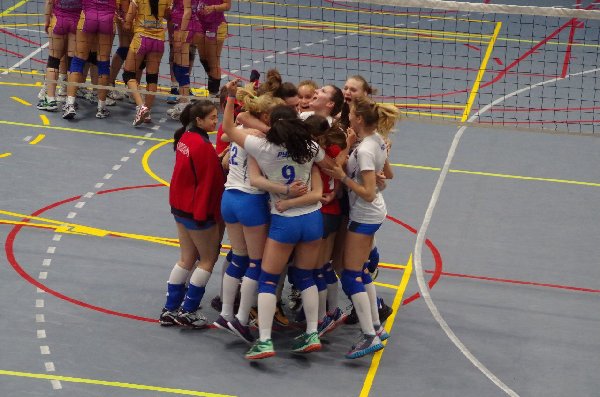 About RUDN
17 Sep
"Natural Sciences", "Life Sciences" and "Medicine and Health" of RUDN University are among the best in the world
Preliminary results for 4 out of 11 subject rankings of THE World University Rankings by Subject 2022 have become known. RUDN University is represented in three of them: "Natural Sciences", "Life Sciences" and "Medicine".
About RUDN
03 Sep
RUDN University goes up 200 positions in THE WUR 2022, world ranking of the best universities in the world
Peoples' Friendship University of Russia has risen to position 601-800 in the Times Higher Education World University Ranking 2022 (THE WUR 2022). The list includes only 1,662 universities in the world, 60+ of them are Russian.
About RUDN
16 Jun
RUDN University becomes the best Russian university in the ARWU subject ranking in "Agriculture" and goes 100 positions up in "Mathematics"
Peoples' Friendship University of Russia has become the best among Russian universities in the international ARWU (Shanghai Ranking's Global Ranking of Academic Subjects) ranking in Agriculture. RUDN University entered this ranking for the first time and immediately found itself among 201-300 best. The university also shot up 100 positions in Mathematics.