Volleyball, Euro Valencia 2016 and our first gold medal! RUDN University women's volleyball team won the World student tournament at Euro Valencia 2016
Volleyball, Euro Valencia 2016 and our first gold medal! RUDN University women's volleyball team won the World student tournament at Euro Valencia 2016
RUDN University team participated in the International festival of student sport in Spain and became the first Russian student team to win a gold medal.
Euro Valencia 2016 – sport event and a meeting point. The championship aims to encourage student sport and develop mutual understanding between students of different countries and cultures and form professional relations between future experts.
115 teams from 27 universities (including Top – 500 universities) participated: Aix-Marseille University (France), University of Sussex (Great Britain), Karlsruher Institut für Technologie (KIT, Germany), La Universitat Politècnicade València (Spain), University of Milano-Bicocca (Italy), Università Cattolica del Sacro Cuore (UCSC, Italy), etc.
RUDN University team fought with the best volleyball teams from Romania, Italy, Serbia, Croatia and Germany to enter the finals with the team of Belgrade university and win with the score 3:0 becoming the winner of Euro Valencia 2016!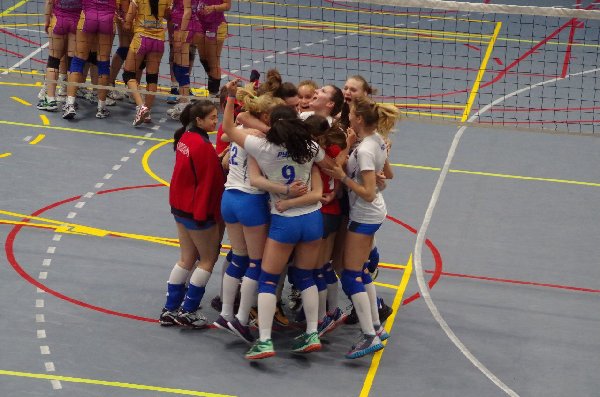 About RUDN
29 Dec 2021
RUDN University and QS World Merit sign a memorandum of cooperation
December 28, RUDN University Rector Oleg Yastrebov and QS World Merit Head of Partnerships Zoya Zaitseva signed an agreement on large-scale cooperation in achieving 17 sustainable development goals identified by the UN.
About RUDN
16 Dec 2021
RUDN University in the 31st place in the international QS EECA 2022 rankings
In a year, RUDN University rose from 43 to 31 place in the international QS University Rankings: Emerging Europe & Central Asia 2022. Peoples' Friendship University of Russia showed the best results in international scientific relations, academic reputation and employer reputation categories.
About RUDN
16 Dec 2021
RUDN University entered the top-30 "greenest" universities in the world according to GreenMetric 2021 ranking
RUDN has risen to the 28th position in the international ranking of environmentally friendly universities UI GreenMetric 2021 remaining the "greenest" university in Russia. This is the best result in the history of the university's ranking participation since 2011. The list of the "greenest" universities was published on December 14. There are 956 universities from 80 countries, including 54 universities from Russia. The goal of the UI GreenMetric — assess universities according to campus development ecological sustainability and the energy-saving model of university management.