Volleyball, Euro Valencia 2016 and our first gold medal! RUDN University women's volleyball team won the World student tournament at Euro Valencia 2016
Volleyball, Euro Valencia 2016 and our first gold medal! RUDN University women's volleyball team won the World student tournament at Euro Valencia 2016
RUDN University team participated in the International festival of student sport in Spain and became the first Russian student team to win a gold medal.
Euro Valencia 2016 – sport event and a meeting point. The championship aims to encourage student sport and develop mutual understanding between students of different countries and cultures and form professional relations between future experts.
115 teams from 27 universities (including Top – 500 universities) participated: Aix-Marseille University (France), University of Sussex (Great Britain), Karlsruher Institut für Technologie (KIT, Germany), La Universitat Politècnicade València (Spain), University of Milano-Bicocca (Italy), Università Cattolica del Sacro Cuore (UCSC, Italy), etc.
RUDN University team fought with the best volleyball teams from Romania, Italy, Serbia, Croatia and Germany to enter the finals with the team of Belgrade university and win with the score 3:0 becoming the winner of Euro Valencia 2016!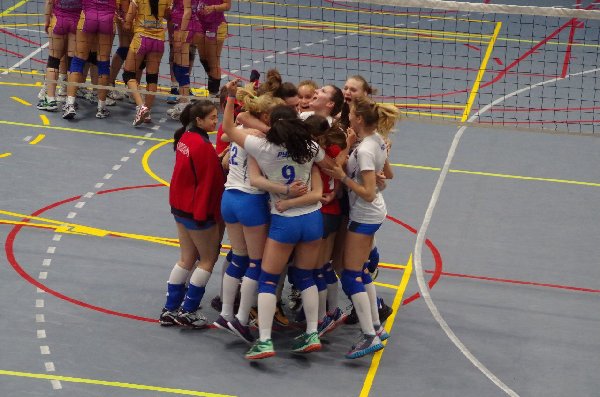 About RUDN
27 Jun
RUDN University and Roskachestvo sign a cooperation agreement
June 21, RUDN Rector Oleg Yastrebov and the head of Roskachestvo Maxim Protasov signed a cooperation agreement.
About RUDN
24 Jun
RUR World University Ranking 2022: RUDN University in the top 100 best universities in the world in terms of teaching quality
RUDN University has risen from 401 to 361 place in the international RUR World University Ranking 2022 over the year. Peoples' Friendship University of Russia entered the top 100 universities in terms of "Teaching Quality", ranking 95th in the world and 8th among Russian universities. In total, 1,024 universities were ranked in 2022 (869 in 2021).
About RUDN
30 May
RUDN University enters the TOP-50 legendary brands of Russia
RUDN University was included in the list of winners in "Our Legends" nomination of the 50 Legendary Brands award from the "Komsomolskaya Pravda" media group. The people's jury is more than 5 million readers of "Komsomolskaya Pravda" determined who was worthy of the award.