"Bargaining with Arabs at the market is pure pleasure", Anna Lashina, the best regional studies graduate, speaks about Arabic poetry, nuclear research and ballroom dancing
Why Arabs talk loudly, how science helped find love, what is the connection between quickstep, patience and the Arabic language – read an interview with Anna Lashina, the best graduate of "Foreign Regional Studies: Middle East".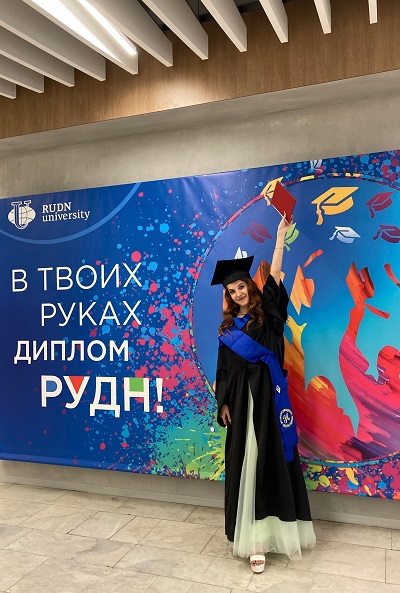 Arabic is the second most difficult language in the world. Why did you choose it?
I am not the one to shy away from challenges. That's why, choosing European languages in the first year was not an option. I decided to focus on the oriental ones. And shortly before enrolling in the university, my mother and I went on vacation to the UAE. I was deeply fascinated by Arab culture and decided to try! Even if I did have fears, I rejected them with a saying that I often hear from parents: "Eyes are scared, but hands are working".
What surprised you about the language in the beginning?
In the first year, I was terrified with Arabic writing. For a long time, I couldn't comprehend how these "pictures" formed words and sentences. I spent a lot of time over my textbooks. Arabic takes perseverance and, to some extent, patience. But now, walking around the city, and noticing some signs of ornament I get confused. What word can it be? How to read it correctly? And only a couple of minutes later I realize that it's just a drawing and it has nothing to do with Arabic. While my brain is used to seeing Arabic everywhere!
What was the most memorable thing about your language internship in Egypt?

We went on an internship after the first year in 2018. We were young and green and we didn't know a thing about Arab culture. I will never forget how we bargained with the Arabs at the market. This is pure pleasure, especially if you are a girl from Europe, and you also speak a few words of Arabic. You go into a store and they're ready to give you something at half price; you smile and they'll give it for nothing. It's universal truth that in Oriental culture you are expected to bargain. But I was struck by how common it is! And you try to get a discount for everything — from clothes to gifts and souvenirs.

There's one more thing about Arabs. They speak very loudly. There is even an unspoken rule: the louder you shout, the more convincing you are. Whispering won't do. You must scream at the top of your lungs!
You have 27 scientific articles indexed in the RSCI and the Higher Attestation Commission. Why does a regional scientist need science?
To understand the region and how political, economic, religious and other processes intersect within it. I am a big fan of various conferences and symposiums. I like to study conflicts and find the truth. Usually what lies on the surface, what journalists write about, is not what actually exists. There are also personal reasons for loving science. At one of the conferences where I spoke, I met my fiancé.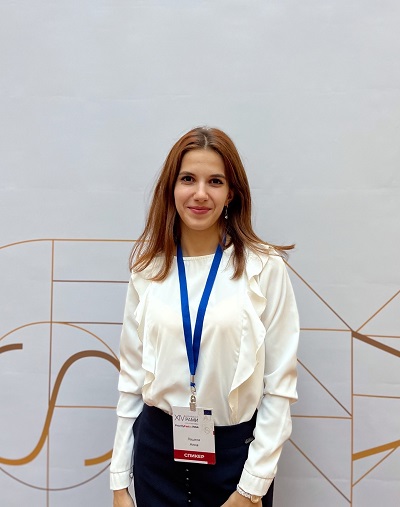 How would you describe an ideal job for yourself now?
The ideal job for me is the one where I can realize my potential, ambitions and creativity. Ideally, I would like to combine science with work in an analytical agency. I recently interned at the PIR Center, which conducts research in the field of international security, and I liked this format of work. We not only prepared research materials, but also organized various conferences and symposiums. For example, we worked at the international symposium "Trialogue" on nuclear non-proliferation issues. Research, practice and communication at forums is my formula for ideal work.
You won the competition in translating poems by Mikhail Nuaime, a Lebanese poet and writer. What do you like about Arabic poetry?
It is very different from the Pushkin or Fet's motifs we are used to. In the Middle East, poetry tends to lean more towards religious texts. Of course, there is philosophical and love lyrics. But even declarations of love are not so obvious. All is through metaphors, analogies and hidden meanings, including religious allusions.
What is your leisure like?

I spending time with my loved ones. I dance whenever possible. As a child, I did ballroom dancing and try to keep myself in shape today. Of all the dances, I like the quickstep or the fast foxtrot.
Why do you like it?
It is light, airy, but at the same time dynamic. And this is why it is difficult. Ballroom dancing has a European program — waltz and tango. And there is Latin American — samba, cha-cha-cha, jive and others. Quickstep belongs to the European program. It is danced in pairs. But at the same time it is very jumpy. It requires patience, contact and training, just like learning Arabic.
How does dancing help you in life?
I spent my entire childhood in sports. And this laid a strong competitive foundation in me — I'm an achiever. According to my mother, back in the first grade I told her: "I will have a gold medal". Before that, I took the first place in a tournament. When I climbed onto the pedestal, I realized that I wanted to go through life like this. Later, in high school, my parents told me: "Forget it! Why do you need this medal? Nobody needs her!" But I didn't care. If there is a goal — I see no obstacles!
What are you especially grateful to your parents for?
For their full support. I am an "achiever" in life, and sometimes I need to be calmed down. Despite the fact that I now live a thousand kilometers from my parents, daily video calls are my salvation. They are my bright rays of sunshine.
What advice would you like to have heard in your first year, but you didn't?

It is impossible to cover everything. And being the best for everyone is impossible either. There is always subjective opinion and mood of other people. You just need to live and study what you really like. At least that's my goal for postgraduate school!
The interview was conducted by Anastasia Zhuravleva, a student of the Faculty of Philology ("Journalism", IV year).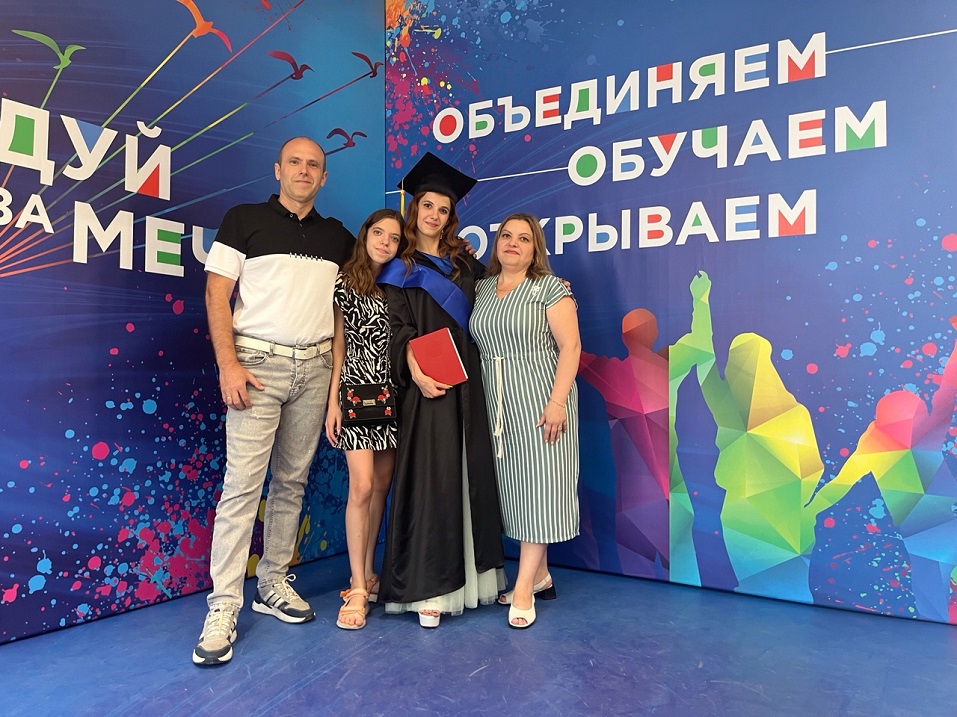 Alumni
19 Jul
"I came to Russia to study and return home to develop Cameroon," Tatiana Dense Koussi, graduate of RUDN Academy of Engineering
In 2019, Tatiana founded the Youths Make a Difference (YMD) International Youth Organization. It's been over a year since the last interview. She graduated from the university with a degree in Technical Systems Management, returned to Cameroon and signed a memorandum of understanding with the Ministry of Youth Affairs. Read the iterview to find out what has changed.
Alumni
10 Jul
"The Russian language turned out to be more difficult than I expected. Prefixes are a real nightmare": Anton Borodin, the best financier graduate from Finland
How finances and furniture are connected, why Russian prefixes terrify a foreigner and where they cook the most delicious shawarma – read an interview with Anton Borodin, the best graduate of the Finance and Credit program from Finland.
Alumni
03 Jul
"I dream of developing a drug against blood cancer" — Yulia Romanchuk, the best pharmaceutical graduate from Belarus
Read about how to fall in love with chemistry and not get out of the laboratory, eat berries during practice and survive classes in physics in an interview with Yulia Romanchuk, the best graduate at Pharmacy.