RUDN SAMSUNG IT SCHOOL awards graduates
June 8, 2018, RUDN hosted the 4th solemn graduation party for students of SAMSUNG IT project.
The event began with a video about Samsung IT school graduates who shared their impressions about the training and told about the mobile applications developed by them.
Elena Martynenko, RUDN Vice-Rector addressed the graduates saying that developing a mobile application is a great start in the future career and certificate of SAMSUNG IT SCHOOL is a significant achievement also giving additional points when applying to RUDN and other universities.
37 graduates of SAMSUNG SCHOOL successfully defended the applications which can be used in many spheres from games to studies:
Testing online application «QuizzBox» - Anton Shadrin.
Universal controller of execution units - Ruslan Vorovchenko.
Electrical circuits calculator - Dmitry Kolobaev.
Game application «Gnomes' Village» - Anastasia Arunova and Margarita Arunova.
Arcade game «Crazy Shot» - Alexander Demin.
Samsung representatives - Svetlana Yun and Anna Kolganova, handed graduates the long-awaited diplomas, and employees of the Department of pre-university training «Unicum» - memorable gifts from the Peoples' friendship university of Russia,
The best projects will participate in the All-Russian competition «IT School chooses the strongest!», the final held in Moscow, July 17- 20, 2018.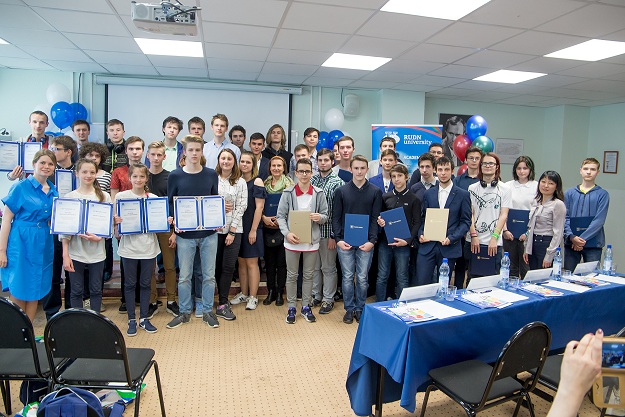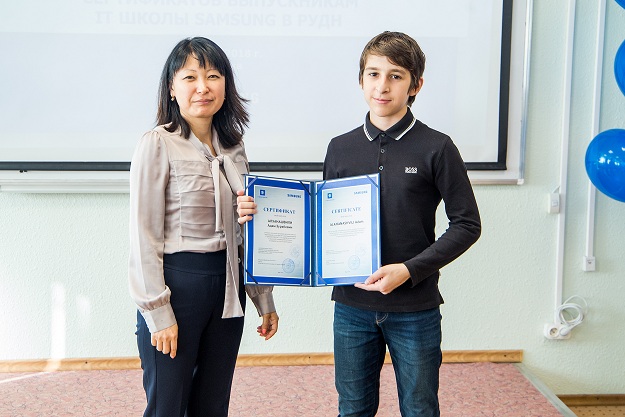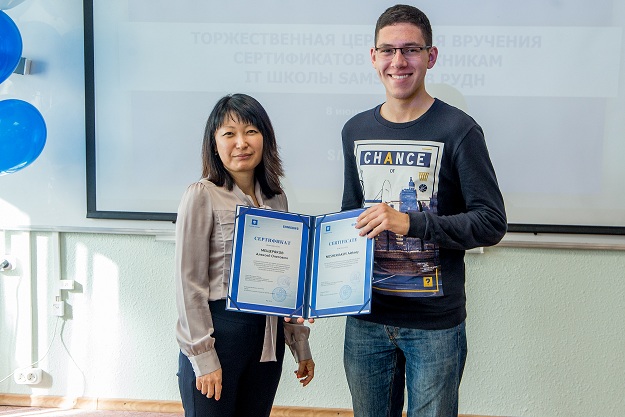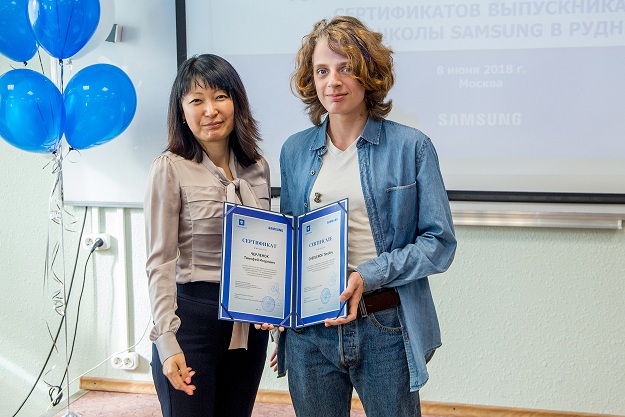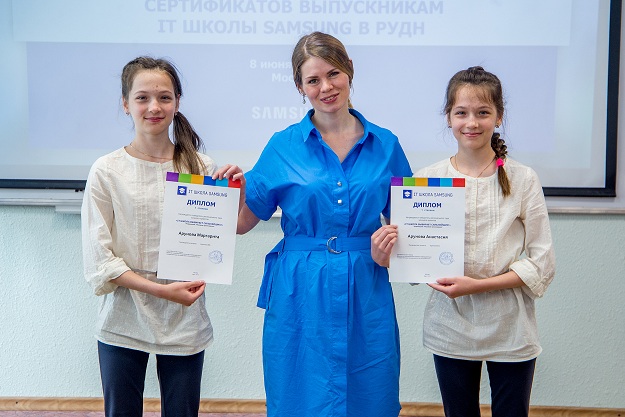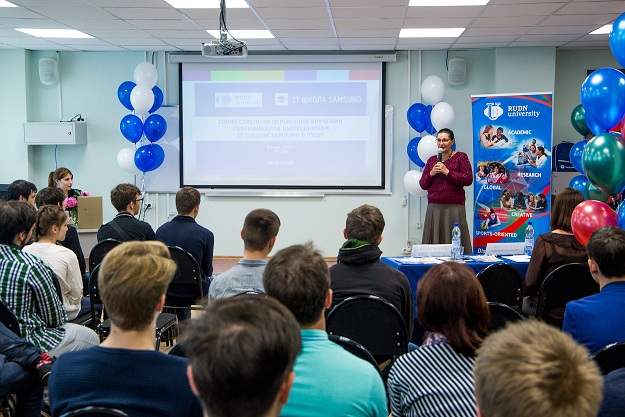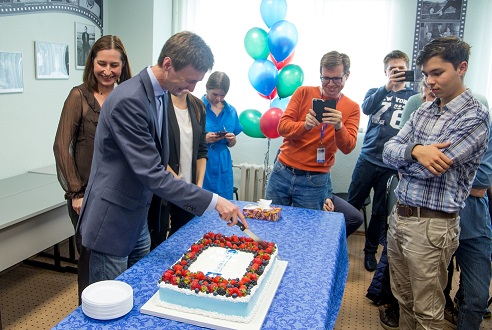 Education
27 Apr
Students of RUDN Engineering Academy are the winners of the industrial Hackathon of the student week "Mosprom studweek"
During the "Mosprom studweek", the results of an industrial hackathon on solving applied technical problems of Mosprom were summed up. 23 teams, 115 participants from 7 universities of Moscow competed in solving technical cases. RUDN University was represented by four teams of the Engineering Academy. The winner was "Champion's Breakfast", the team of 3rd year students of the Department of Mechanics and Control Processes. 5 students -winners were invited to an internship at the State Space Research and Production Center named after M.V. Khrunichev.
Education
26 Apr
Students of the RUDN University Law Institute became prize-winners in the competition on international commercial arbitration
The regular season of the student IX M. G. Rosenberg International Commercial Arbitration Moot Competition, which was held at the Russian Foreign Trade Academy and the Chamber of Commerce and Industry of the Russian Federation, has ended. More than 30 teams from Russia and neighboring countries took part in the competition.
Education
26 Apr
"I never remember that my question remained unanswered. For me, this is a real concern for students"
What surprised me at the RUDN University and in China? Why study the experience of Rolls Royce and Russian Helicopters? What irritates old age? About caring, success and a dream job — in an interview with Kristina Kozak, a student of the program "Big Data Economics" of the Higher School of Industrial Policy and Entrepreneurship RUDN University.