RUDN SAMSUNG IT SCHOOL awards graduates
June 8, 2018, RUDN hosted the 4th solemn graduation party for students of SAMSUNG IT project.
The event began with a video about Samsung IT school graduates who shared their impressions about the training and told about the mobile applications developed by them.
Elena Martynenko, RUDN Vice-Rector addressed the graduates saying that developing a mobile application is a great start in the future career and certificate of SAMSUNG IT SCHOOL is a significant achievement also giving additional points when applying to RUDN and other universities.
37 graduates of SAMSUNG SCHOOL successfully defended the applications which can be used in many spheres from games to studies:
Testing online application «QuizzBox» - Anton Shadrin.
Universal controller of execution units - Ruslan Vorovchenko.
Electrical circuits calculator - Dmitry Kolobaev.
Game application «Gnomes' Village» - Anastasia Arunova and Margarita Arunova.
Arcade game «Crazy Shot» - Alexander Demin.
Samsung representatives - Svetlana Yun and Anna Kolganova, handed graduates the long-awaited diplomas, and employees of the Department of pre-university training «Unicum» - memorable gifts from the Peoples' friendship university of Russia,
The best projects will participate in the All-Russian competition «IT School chooses the strongest!», the final held in Moscow, July 17- 20, 2018.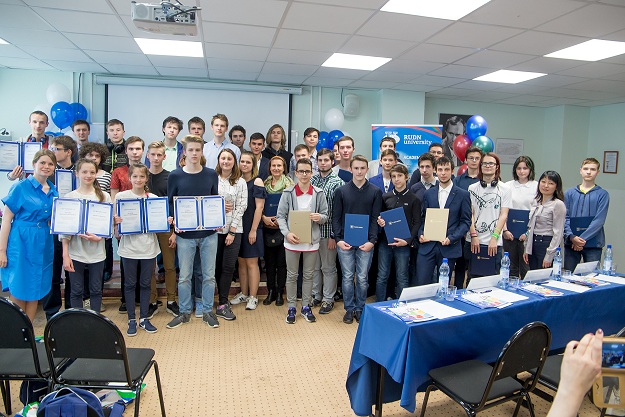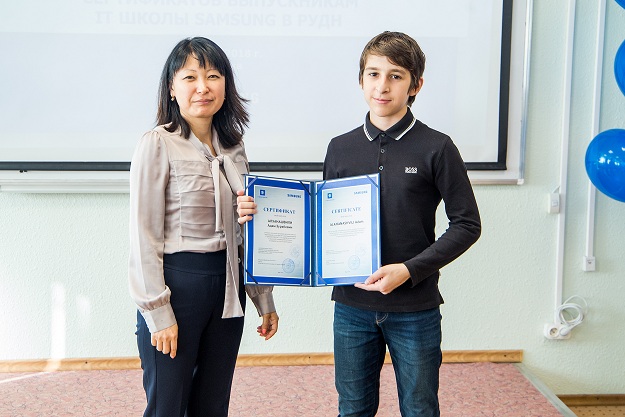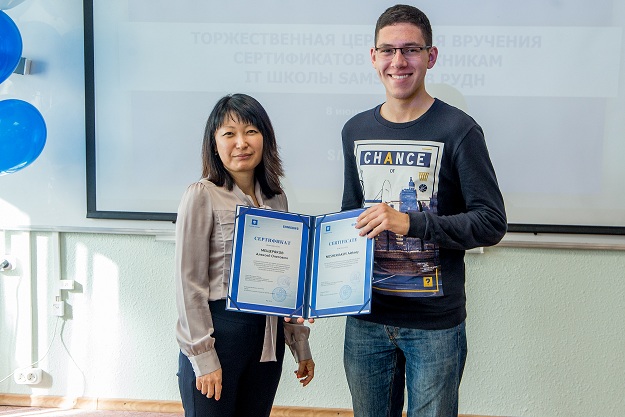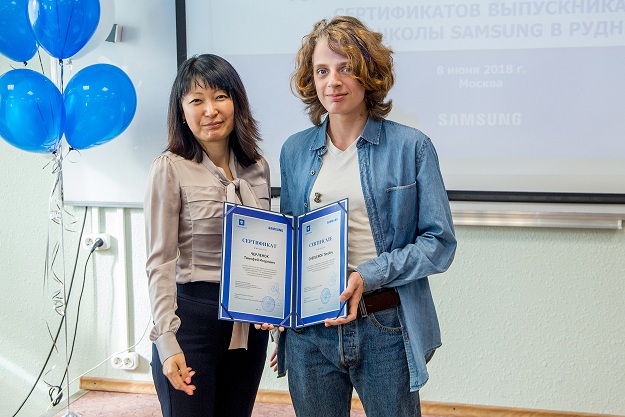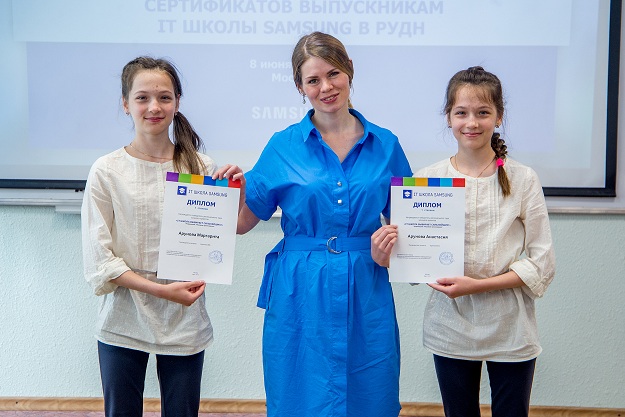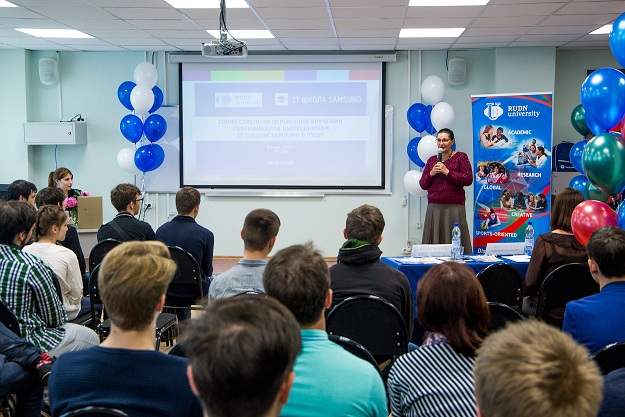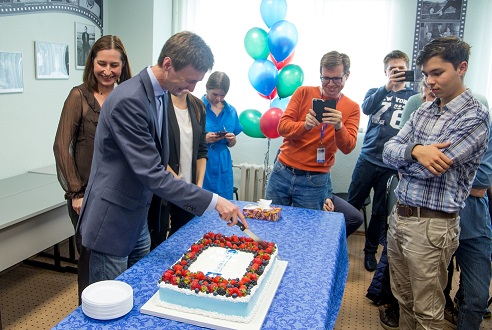 Education
14 Apr
RUDN students become the best in the economic integration of Belarus!
RUDN University team is the winner in the "Integration Experts" nomination at the XI Eurasian Student Olympiad in Analytical Economics and Econometrics.
Education
07 Apr
Philosophy of language and intercultural communication, translation
On March 28, 2023, within the framework of academic and methodological online seminar of the Foreign Languages Department of the Agrarian and Technological Institute of RUDN University, invited lector Angelo Loreti (Senior Lecturer, Department of Philosophy of Language and Communication, Faculty of Philosophy, Lomonosov Moscow State University (MSU)) gave lecture entitled "Philosophy of language and intercultural communication, translation". The lecture was held online via Microsoft Teams.
Education
06 Mar
Dentists from RUDN University become the only participants from Russia at the Olympiad in Dubai
In February, RUDN dentists took part in the AEEDC Student competition 2023 in Dubai. Students from 8 countries: Bahrain, Georgia, Egypt, Qatar, Kuwait, UAE, Russia and Singapore competed in professional skills.