Armenian schoolchildren want to study in Russia to become engineers, economists and programmers
Armenian schoolchildren want to study in Russia to become engineers, economists and programmers
April 5-7, RUDN University delegation represented the university at the "Education and Career EXPO 2023" exhibition in Yerevan.
For three days, RUDN booth was visited by more than 1,000 schoolchildren, their parents and students of Armenian universities. Of particular interest were the Bachelor programs of the Engineering Academy, the Faculty of Economics and the Faculty of Science of the Peoples' Friendship University of Russia. Economics, Linguistics, Applied Informatics and International Relations became popular among the Master programs.
"Currently, 128 citizens of the Republic of Armenia are studying at RUDN. In the next academic year, we expect 30 more freshmen from this country to enter. The quota of the Government of the Russian Federation for the training of foreign citizens from Armenia in Russia in 2023 is 250 people," said Anna Dvoryadkina, Head of the CIS and Baltic States Department.
RUDN University in Armenia was represented by:
Iva Punavia, Leading Specialist, Asia Division;
Suren Zakaryan, Chief Specialist of the Alumni Relations Department.
120 educational institutions from 7 countries participated in the exhibition. Russia was represented by 11 leading universities. More than 13,000 people attended the exhibition, which was organized with the support of the Russian Ministry of Education and Science, the Embassy of the Russian Federation in the Republic of Armenia and the Russian House in Yerevan.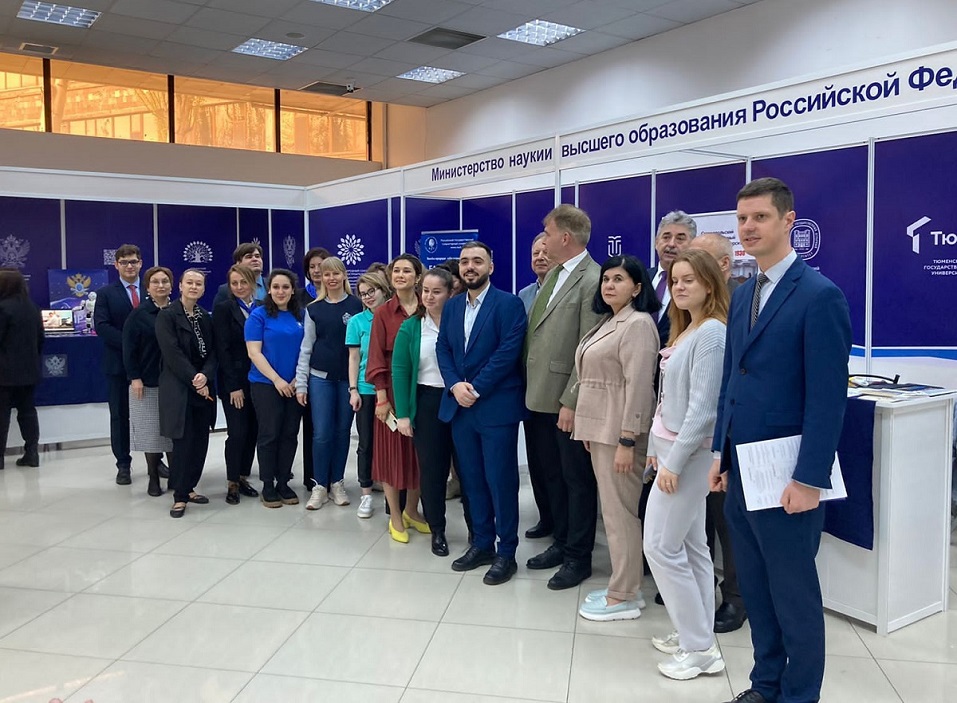 International cooperation
22 Aug
School students from Egypt want to become doctors, IT specialists, architects, economists and nanoengineers
RUDN University is the only university that represented Russia at the international educational exhibition "EDUGATE 2023" in Egypt, which brought together 90 leading universities from 12 countries from Algeria and Morocco to the USA and Germany.
International cooperation
18 Aug
RUDN University invites the Ghanaian delegation to the leading agricultural enterprise of Tula
In August, a delegation from Ghana met with the Russian Union of Potato and Vegetable Producers, an industrial partner of RUDN University. Representatives of the Korle Klottey Municipal Assembly (Ghana), led by the mayor of Accra, visited the agricultural company "Virgin Alliance" in the Tula region. The excursion was organized by the Agricultural and Technological Institute of RUDN University.
International cooperation
04 Aug
Journey into the world of economics: a summer school for RUDN students at the University of Zambia
While someone is on summer holidays, RUDN students of economics keep studying. They went to hot Zambia at the invitation of the Graduate School of Business of the University of Zambia for two weeks of the summer school "Russia-Zambia: Economic Opportunities and Prospects".