"RUDN students are very happy. They get excellent training and they meet so many cultures at one university," - Minister of Higher Education of Zambia Hon. Prof. Nkandu Luo
"RUDN students are very happy. They get excellent training and they meet so many cultures at one university," - Minister of Higher Education of Zambia Hon. Prof. Nkandu Luo
The RUDN delegation to Zambia headed by the vice-chancellor Ms. Larisa Efremova held a meeting with the Minister of Higher Education of Zambia Hon. Prof. Nkandu Luo, mp.
The Honorable Minister underlined eagerness to extend cooperation between Russia and Zambia: "We are interested in human capital. 60% of scholarships must be given to research and science. We are interested in medicine, nuclear engineering, aeronautics, mining, geology. It is important for us to get managers in healthcare who know how to organize both treating and research. We also face environmental change issues, so we need water resource managers. RUDN opens a regional center for the Russian language at the Copperbelt University. This is a very good step to promote educational and research cooperation between Russia and Zambia."
RUDN University extends collaboration within the project of Educational Cluster for the countries of the South of Africa. There are plans for research, educational and industrial cooperation with the best Zambian universities, companies and the government. The Russian language center at the Copperbelt University is the bridge for joint projects.
"We decided to create a special course of the Russian language with textbooks and online lessons specifically for the English speaking Africa. And Zambia will be the first country to get this new approach to learning Russian," – the RUDN Vice-chancellor Larisa Efremova underlined.
During the visit to Zambia, the delegation of RUDN University also met with graduates of Russian universities in the Russian Center for Science and Culture in Zambia.
November 4, the delegation of RUDN organized a celebration of National Unity Day. More than 40 graduates of Russian universities to speak about Russia and thank for the education that gave them a competitive advantage and ensured the start of a successful career.
RUDN Medical Institute gave me good knowledge and all the practical skills necessary to be a doctor. I have been working in the main clinic of the capital for 5 years now, and I see that both patients and the administration trust the graduates of Russian universities here. - Dr. Daniel Muchiva Lisulo, graduate of RUDN'2014.
National Unity Day and the Peoples' Friendship University of Russia united graduates of Russian universities in Zambia. Despite hundreds of kilometers, a strong love for Alma Mater, for Moscow, for the Russian language. The meeting ended with a friendly chant "Russia, thank you!" and triple "Hooray!".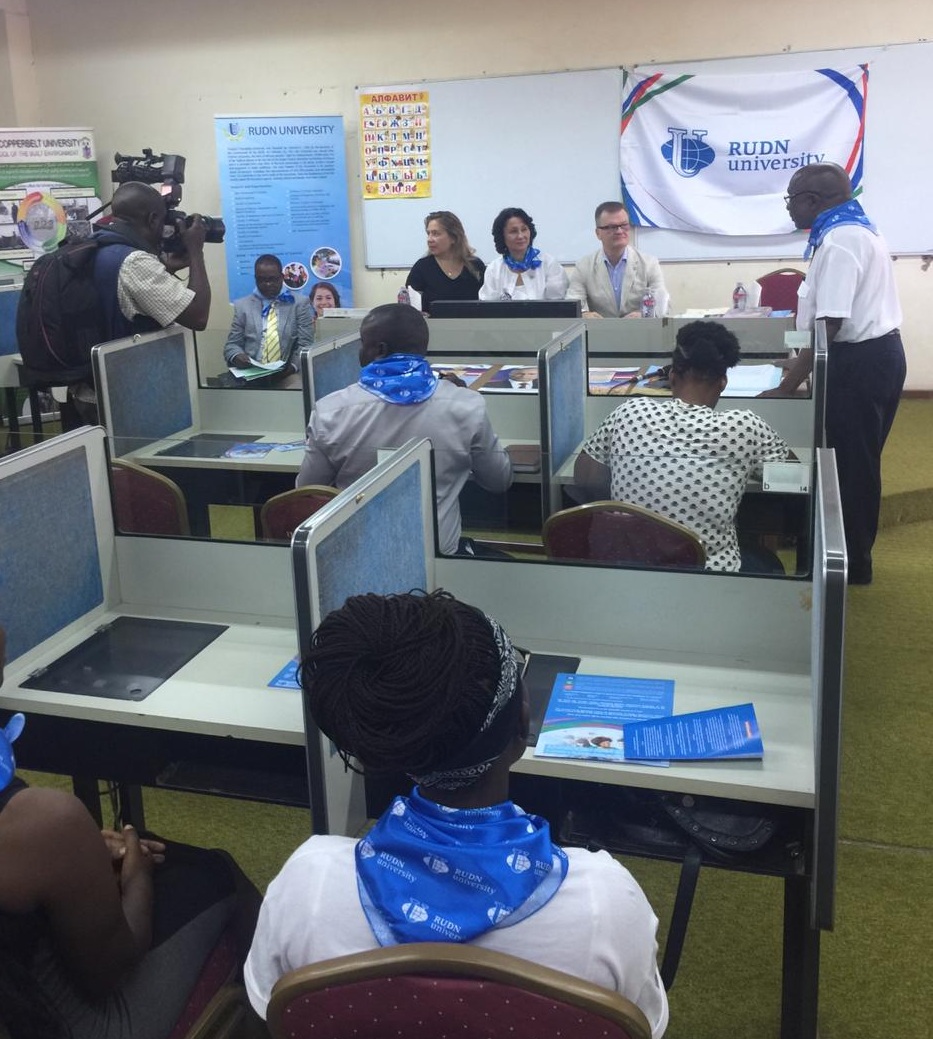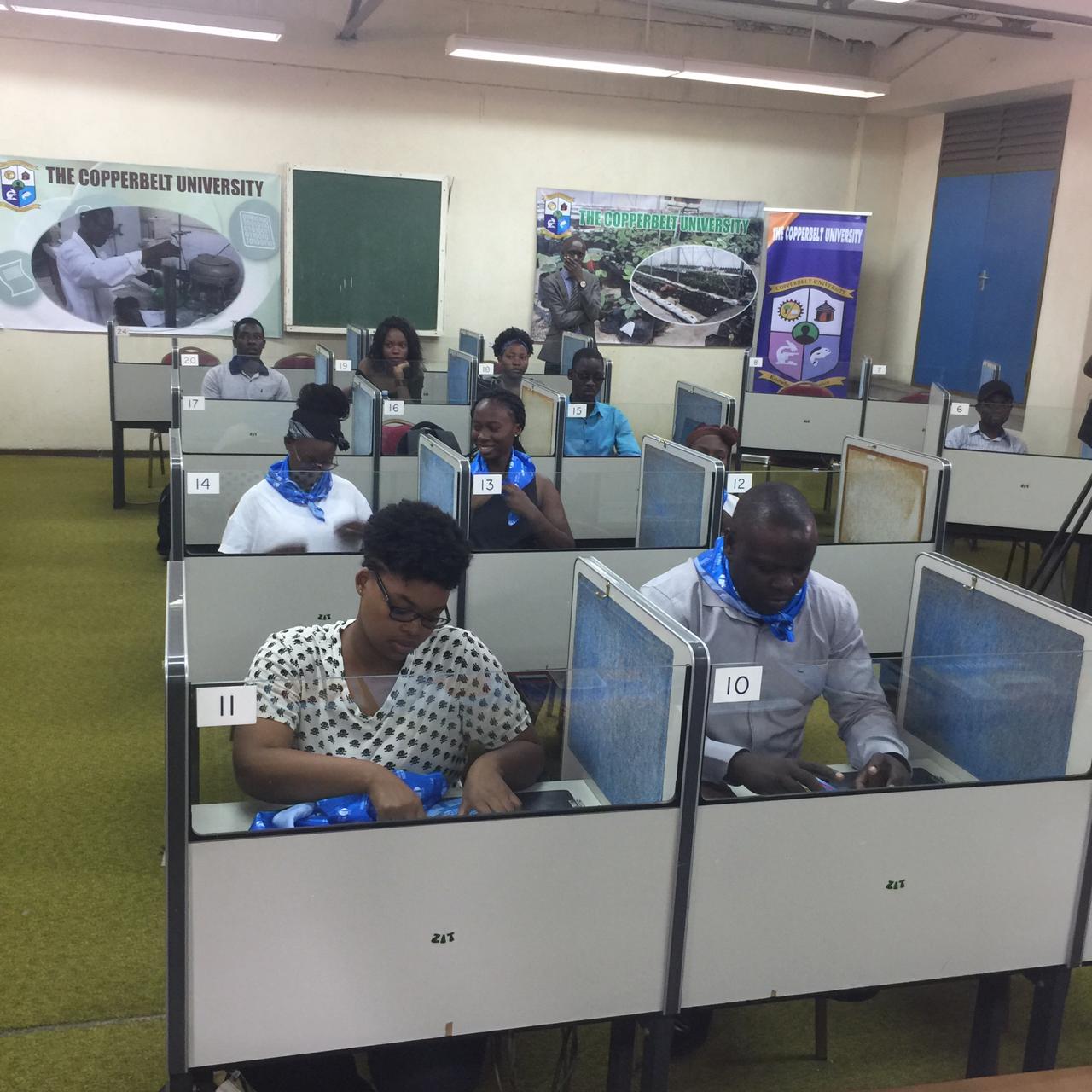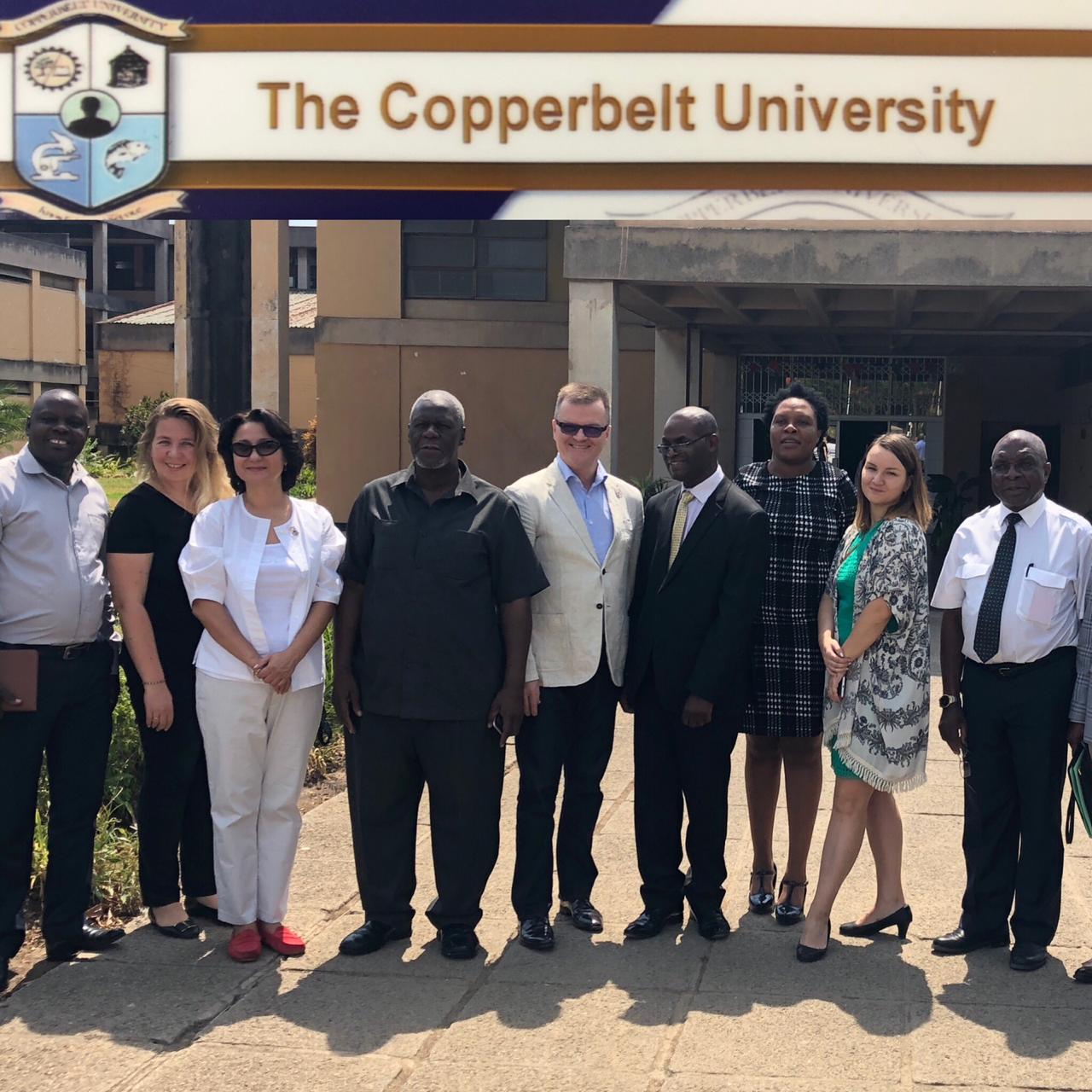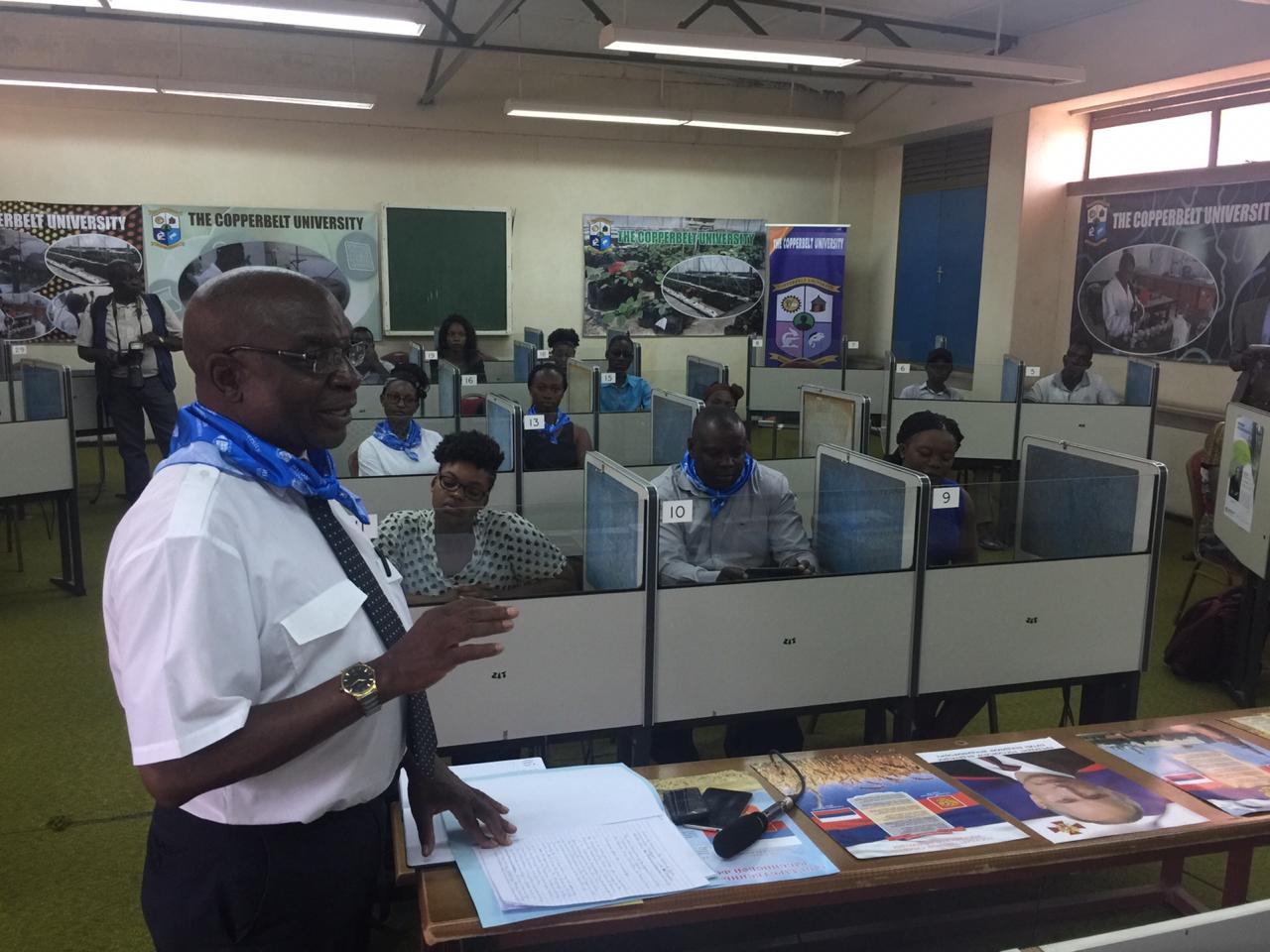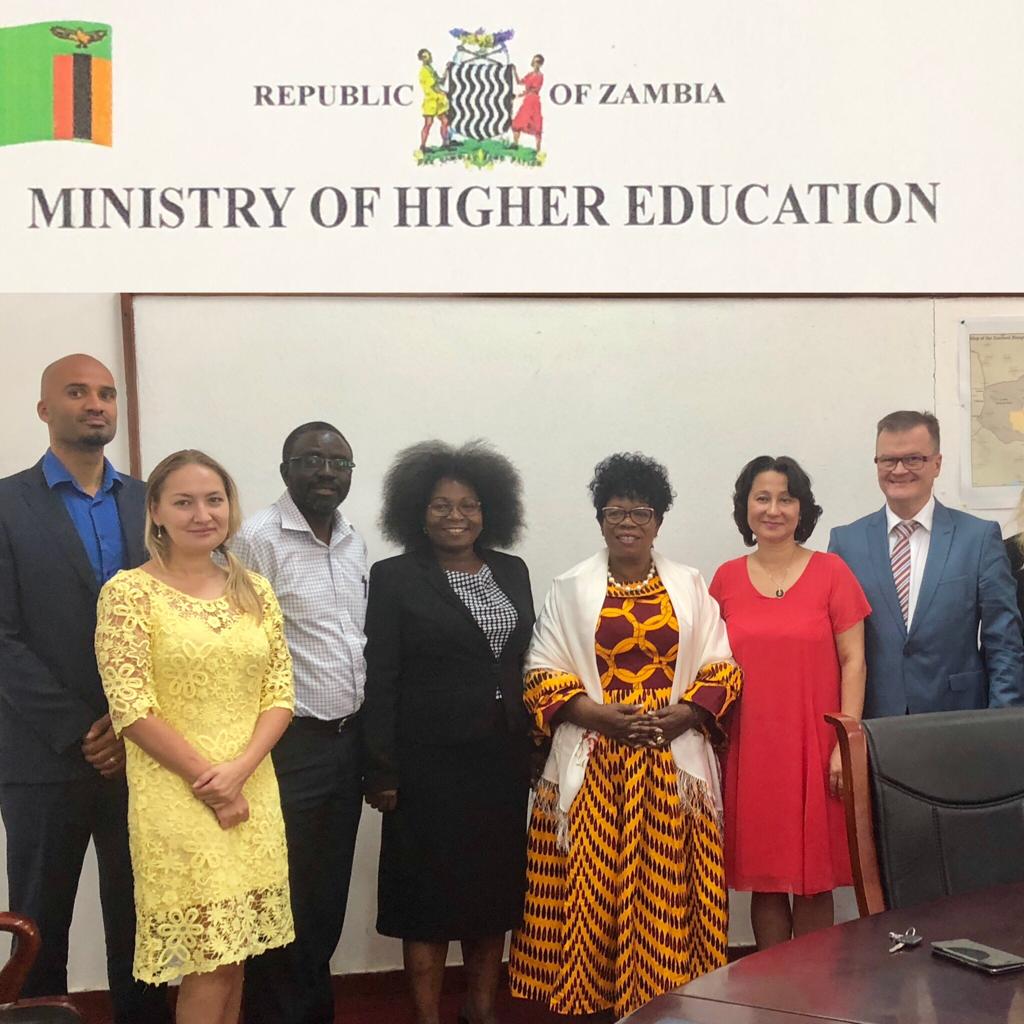 International cooperation
21 Sep
"We were glad to be in Russia": participants of the RUDN summer school from Pakistan about Russia, the university and Russian hospitality
Peace, tranquility, love for hiking, diligence, good service, hospitality and goodwill — this is what students from Pakistan remember most in Russia. Spices, butter, chocolate and... matryoshka dolls are what the students bring as souvenirs.
International cooperation
22 Aug
Today they got acquainted with Russia and for the first time said a word in Russian: students from Pakistan came to RUDN University
10 students from the Punjab University (Pakistan) came to the summer school of RUDN University. For three weeks, they will study Russian and ecology, as well as tour Moscow and visit museums.
International cooperation
22 Aug
Delegation of Tidar University (Indonesia) visits RUDN University
July 28, RUDN Rector Oleg Yastrebov met with a delegation from Tidar University (Indonesia) and the Embassy of the Republic of Indonesia in Russia.