Representatives of RUDN in the delegation of the RF Ministry of Education and Science in Beijing (China) on a working visit
Representatives of RUDN in the delegation of the RF Ministry of Education and Science in Beijing (China) on a working visit
July 16-17, staff of RUDN International Service as part of the delegation of the RF Ministry of Education and Science headed by I.Ganshin, Director of the International Department visited Beijing in the framework of implementation state task "Scientific Methodological and Regulatory Support for the Activities of Scientific and Educational Cooperation in the period until 2020".
During the talks in the Ministry of Education of the PRC with the Deputy Director of the Department of International Cooperation, Li Hai the parties discussed preparations for the 19th meeting of the Russian-Chinese intergovernmental commission for humanitarian cooperation, the 18th meeting of the Russian-Chinese subcommittee for cooperation in the field of education and the working group on interaction in the study and teaching of Russian and Chinese languages, development of bilateral academic exchange and scientific cooperation of
universities. Special attention was paid to the forthcoming exhibition China Education Expo, held in October 2018, in 4 cities of China: Beijing, Chengdu, Guangzhou, Shanghai with the participation of leading Russian universities.
Also the Russian delegation visited the headquarters of the Secretariat of the Shanghai Cooperation Organization to meet Aziz Nosirov, Deputy Secretary General of the SCO and Bandar Wilsonbab, Permanent Representative of India in the SCO Secretariat to discuss issues of the work of the SCO member states permanent working group on education and the regulatory and legal framework for the functioning of the SCO. RUDN Vice-Rector for international affairs Larisa Efremova and Mr.Wilsonbab discussed issues of cooperation with India within the framework of the SCO and prospects for the entry of Indian universities into the network university.
For reference:
RUDN University is a member of the SCO University and serves as its Rectorate. By the decision of SCO University Rectors' Board, Rector of the SCO University is the Rector of Peoples' Friendship University of Russia, Vladimir Filippov.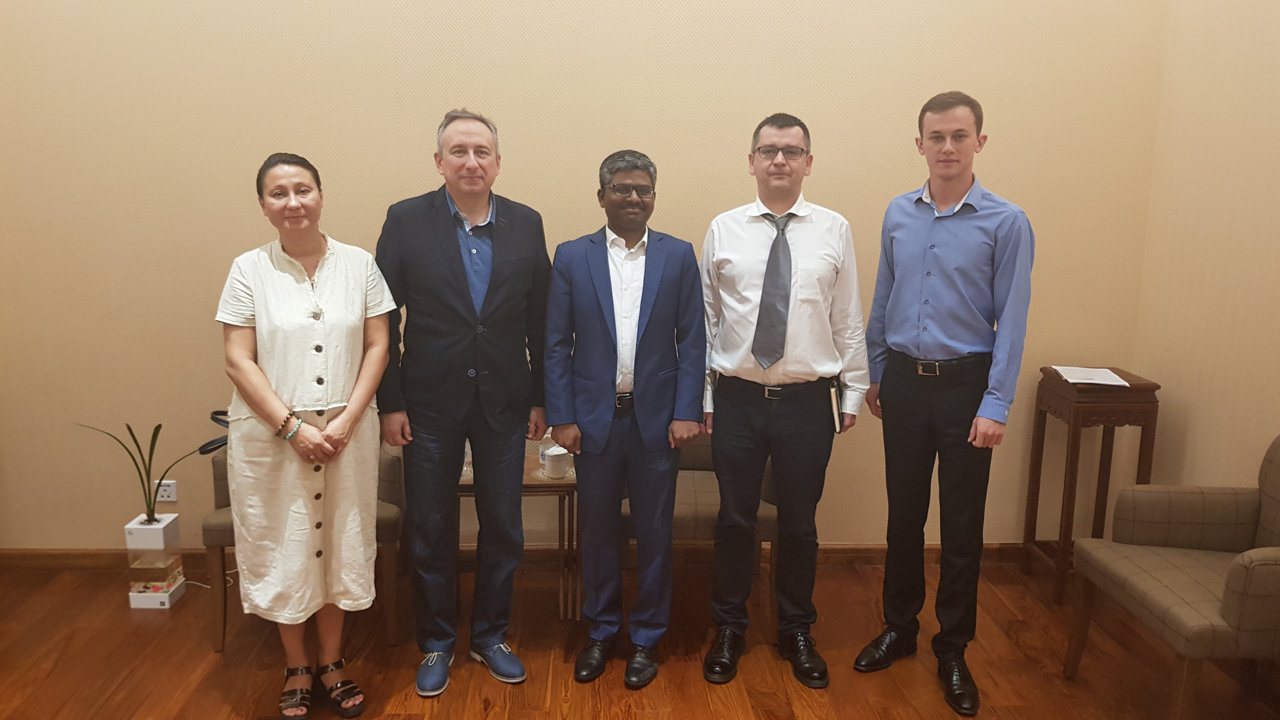 International cooperation
20 Oct
An Olympiad for schoolchildren, an exhibition for applicants, an alumni forum... RUDN University delegation visits Mongolia
October 5-8, 2022, RUDN University delegation paid a working visit to Mongolia. During this period, representatives of the university held RUDN University Open Olympiad, met with applicants at the education exhibition and took part in the forum of Mongolian alumni.
International cooperation
07 Oct
RUDN University and the Cyprus University of Health and Social Sciences agree to cooperate in the field of medicine
September 30, 2022, RUDN University received a delegation from the Cyprus University of Health and Social Sciences. The Cypriot side offered cooperation in the format of academic exchange for students of "General Medicine" and "Dentistry". It is also challenging to create two-week summer / winter schools for Cypriot students of "Dentistry".
International cooperation
05 Oct
The delegation of RUDN University visits 5 universities in Sri Lanka
September 25-28, a delegation of the Peoples' Friendship University of Russia headed by Vice-Rector for International Affairs Larisa Efremova visited five universities of the Republic of Sri Lanka.