RUDN presents educational programs at the "IEFT INTERNATIONAL EDUCATION FAIRS OF TURKEY"
RUDN presents educational programs at the "IEFT INTERNATIONAL EDUCATION FAIRS OF TURKEY"
October 21 - 29, a delegation of the Peoples' Friendship University of Russia took part in the International Educational Exhibition "IEFT INTERNATIONAL EDUCATION FAIRS OF TURKEY", held in three cities of Turkey: Ankara, Izmir and Istanbul.
More than 250 higher educational institutions from 28 countries of the world took part in the exhibition: Great Britain, USA, Canada, Germany, Australia, Sweden, France, etc. Russia at the educational exhibition was represented by RUDN and the Higher School of Economics.
During the exhibition, great interest was noted in the educational programs of the RUDN University, in particular in engineering, medical and economic areas. Turkish schoolchildren and graduates of the bachelor's program expressed interest in studying specifically in the Russian language in connection with the improvement of relations between Russia and Turkey. However, not only Turkish students were interested in the educational programs of RUDN University, but also representatives of other countries finishing their studies in Turkey, expressed desire to continue their studies in Russia.
Denise Acar, Director of IEFT and Global Vision Consulting Agency, noted high interest of applicants in the educational programs of the Peoples' Friendship University of Russia, as well as the interest of Turkish recruitment agencies in cooperation with RUDN.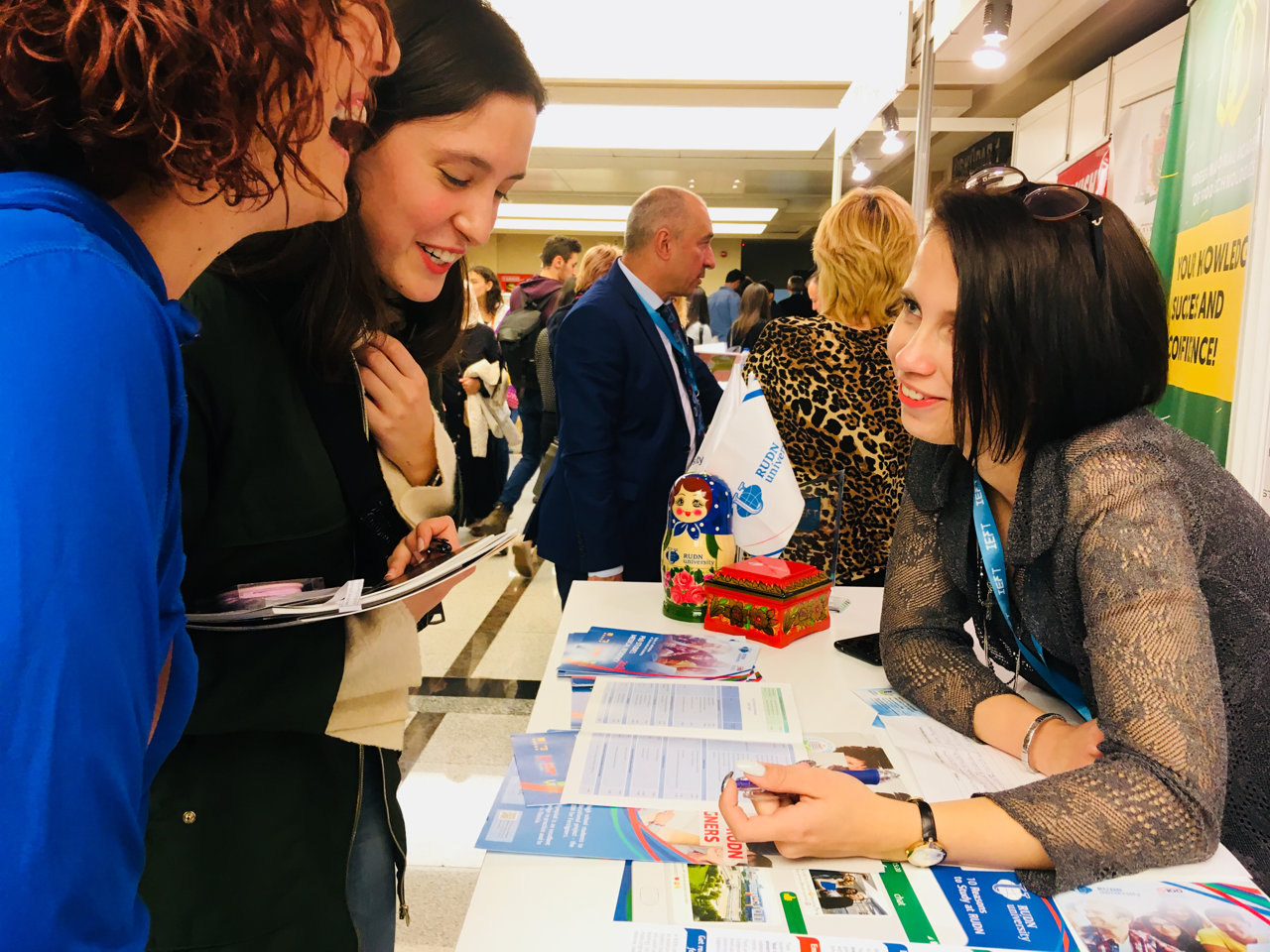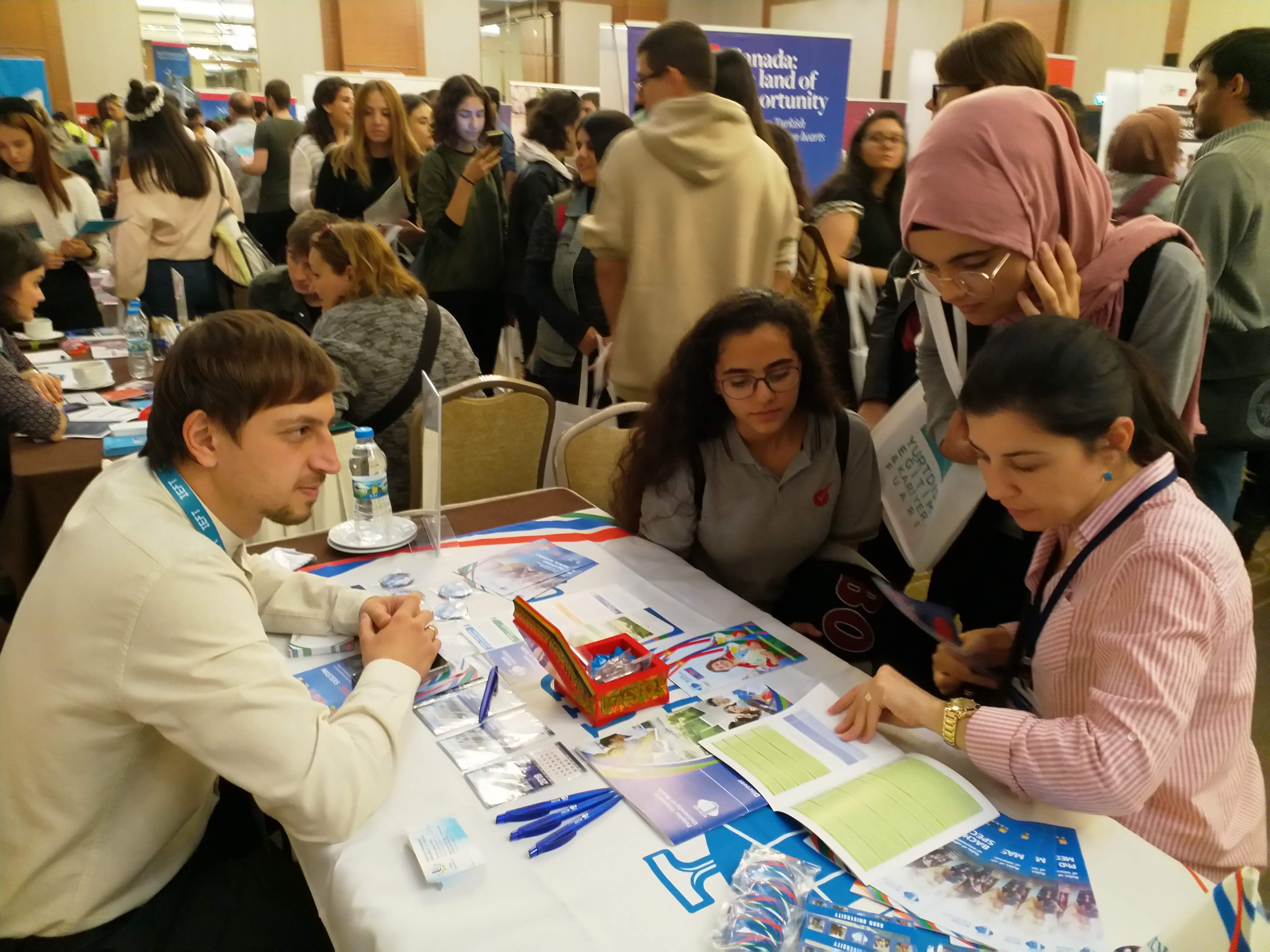 International cooperation
26 Nov 2021
Nuclear Education and Prospects for Russian-African Relations: Russia-Africa Forum at RUDN University
November 23, the II Youth Forum "Russia-Africa: Nuclear Education for Sustainable Development" was held at RUDN University. The agenda featured the search for new forms of cooperation in the field of sustainable development of African countries through nuclear education promotion. The forum was attended by representatives of Russia, Ghana, Egypt, Zambia, Kenya, Mozambique, Rwanda, Tunisia, Uganda and South Africa.
International cooperation
24 Nov 2021
TOP STUDENT MOBILITY scholarship
The TOP STUDENT MOBILITY scholarship is a one-time cash payment in the amount of 55,000 rubles, awarded in 2021 to the winning students.
International cooperation
20 Nov 2021
RUDN University alumni open the Russian-Lebanese Friendship Park in Lebanon
The Russian-Lebanese Friendship Park opened in Lebanon,. in Ainab, Alei region of Mount Lebanon, on November 3. The opening ceremony was attended by Russian and Lebanese diplomats, local residents, members of the Russian-speaking diaspora, as well as graduates of RUDN University.