RUDN Regional cluster in Zambia
12 October, the delegation of the Ministry of education of Zambia headed by Minister of education professor Nkandu Luo visited RUDN.
Members of the delegation met RUDN students from Zambia and had working meetings with RUDN Rector V.Filippov. RUDN and the Zambian Ministry of education signed an Agreement on forming the first RUDN regional cluster in Zambia on the base of the leading universities - Copperbelt university, Zambian University, Sunningdale university and others. RUDN Center will hold intellectual contests and Olympiads, teach Russian and other subjects training future students for further studies in Russia. Teaching will be available not only to Zambian citizens but citizens of 8 neighboring countries as well.
During the visit the delegation will see the Medical Institute simulation center, Mission Control Center of the Institute of Space Technologies and laboratories of the Agrarian and Technological Institute. The visit will also include working meetings in the Zambian Embassy and Saint Petersburg and will last till 15 October.

Reference
Cluster approach unites organizations of the regions. Educational institutions, state services, industrial companies and the private sector are given one communication platform to implement regional projects including training highly qualified staff for the countries' economies. The first cluster in South Africa with the center in Zambia is interesting because Zambia is the only country in the region boarding on 8 countries and traditionally realizing cluster approach due to strategically important geographical position.
Leading Zambian universities are positive about joining efforts and having a constructive dialogue. Authorities of the University of Zambia and Sunningdale have expressed their readiness to join the Regional cluster.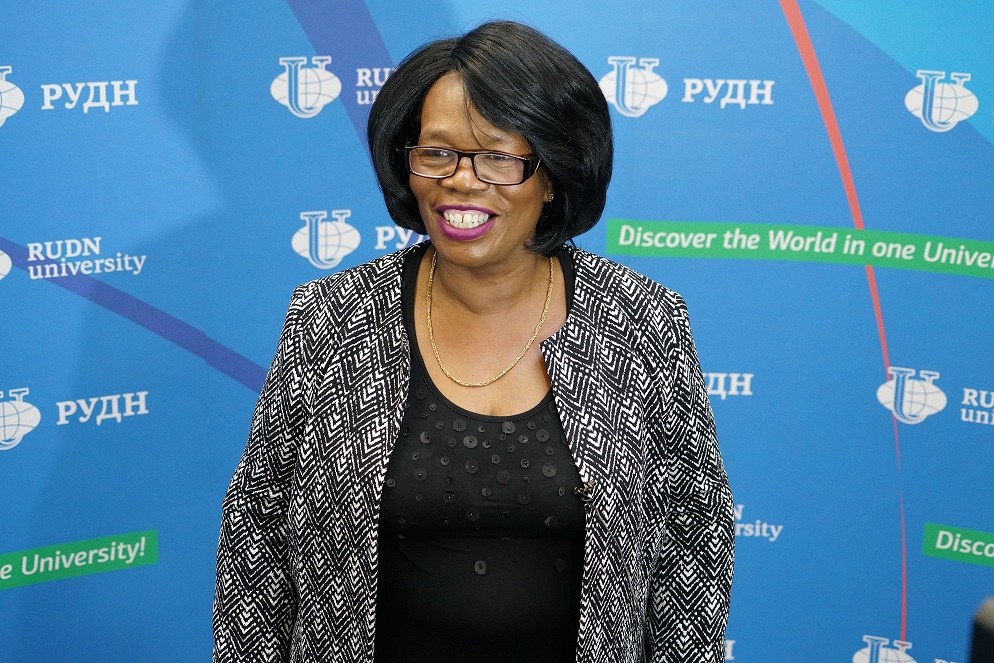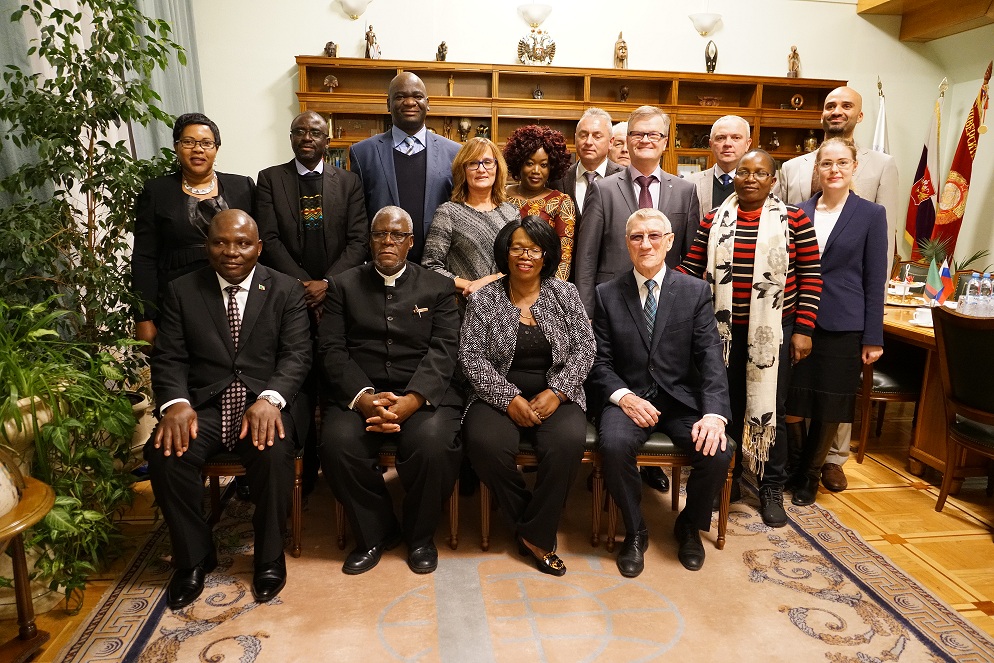 International cooperation
20 Aug
Nuclear education for sustainable development: RUDN experts hold lectures in Africa
RUDN representatives told schoolchildren and students of Kenya and Senegal about trends in nuclear energy, Russian technologies and education in Russia.
International cooperation
29 Jul
RUDN Rector Oleg Yastrebov meets the Ambassador of Syria to Russia
July 16, Oleg Yastrebov, RUDN University Rector and Riad Haddad, Ambassador of the Syrian Arab Republic to Russia held talks. During the meeting, they discussed the study of Syrian students at RUDN University and validation of Russian diplomas. RUDN University Rector assured the meeting participants that the issue of diploma validation would be resolved in the near future.
International cooperation
12 Feb
They trust us: RUDN University will train specialists for 160 countries
More than 70 representatives of the embassies of foreign countries in Russia, representatives of the Federation Council, and the Ministry of Science and Higher Education of the Russian Federation took part in the round table "The contribution of RUDN University to training national personnel for foreign countries." The event was held on February 5, in an online format and was timed to celebrate the 61st anniversary of RUDN University.