RUDN University Open Olympics in Ankara
15 November, the RF Center for science and culture in Ankara hosted RUDN Open Olympics for foreign citizens where Bachelor students from various Turkish cities and towns graduating in 2018, took part. E.Sheikhov, Head of Rossotrudnichestvo welcomed the participants and introduced education and research projects and the functions of the Agency of selecting foreign citizens who want to study in Russia.
Larisa Efremova, Vice-Rector for international activity talked about the University international activity noting the importance of increasing the number of Turkish students in RUDN and wished good luck to the Olympics participants.
The Olympics was held on maths and society studies, the winners will choose one of RUDN Master programs and participate in «RUDN brilliant students» contest to get a 25,000 rubles per month scholarship.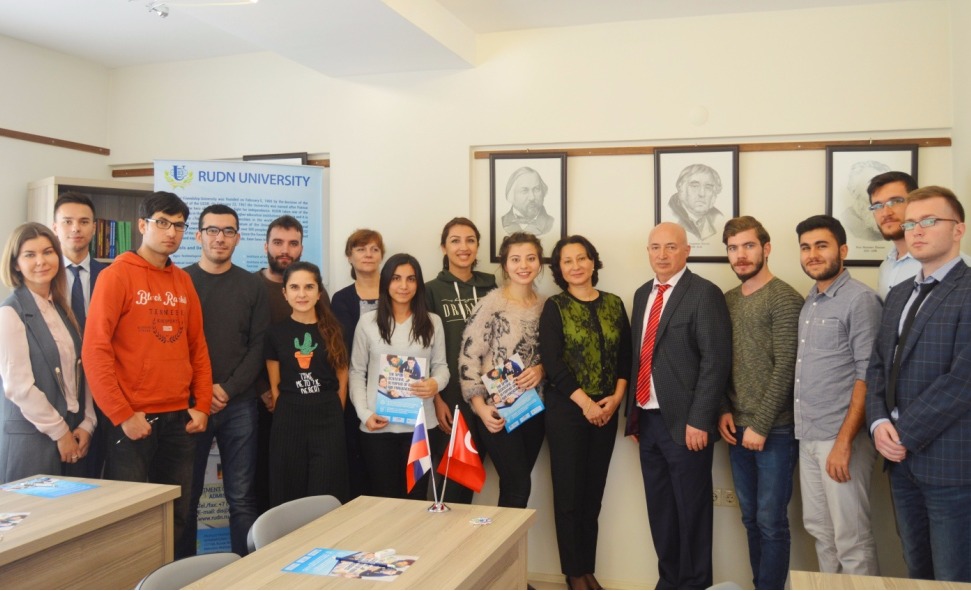 International cooperation
26 Nov
Nuclear Education and Prospects for Russian-African Relations: Russia-Africa Forum at RUDN University
November 23, the II Youth Forum "Russia-Africa: Nuclear Education for Sustainable Development" was held at RUDN University. The agenda featured the search for new forms of cooperation in the field of sustainable development of African countries through nuclear education promotion. The forum was attended by representatives of Russia, Ghana, Egypt, Zambia, Kenya, Mozambique, Rwanda, Tunisia, Uganda and South Africa.
International cooperation
24 Nov
TOP STUDENT MOBILITY scholarship
The TOP STUDENT MOBILITY scholarship is a one-time cash payment in the amount of 55,000 rubles, awarded in 2021 to the winning students.
International cooperation
20 Nov
RUDN University alumni open the Russian-Lebanese Friendship Park in Lebanon
The Russian-Lebanese Friendship Park opened in Lebanon,. in Ainab, Alei region of Mount Lebanon, on November 3. The opening ceremony was attended by Russian and Lebanese diplomats, local residents, members of the Russian-speaking diaspora, as well as graduates of RUDN University.