RUDN University Open Olympics in Ankara
15 November, the RF Center for science and culture in Ankara hosted RUDN Open Olympics for foreign citizens where Bachelor students from various Turkish cities and towns graduating in 2018, took part. E.Sheikhov, Head of Rossotrudnichestvo welcomed the participants and introduced education and research projects and the functions of the Agency of selecting foreign citizens who want to study in Russia.
Larisa Efremova, Vice-Rector for international activity talked about the University international activity noting the importance of increasing the number of Turkish students in RUDN and wished good luck to the Olympics participants.
The Olympics was held on maths and society studies, the winners will choose one of RUDN Master programs and participate in «RUDN brilliant students» contest to get a 25,000 rubles per month scholarship.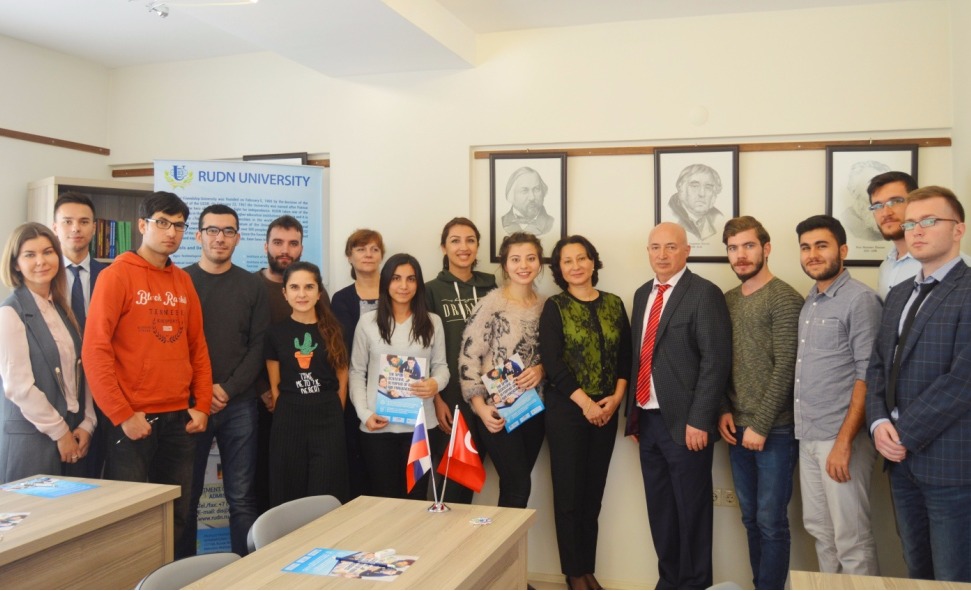 International cooperation
17 Jun
RUDN becomes member of the International Federation of Translators FIT-IFT
The World Legislative Congress of the International Federation of Translators (FIT-IFT) officially approved the membership of RUDN University.
International cooperation
03 Mar
Studying Around the World: Academic Mobility of RUDN University Institute of Law Students
5 students, 3 universities, 1 goal — to get the most out of your studies. The material focuses on the Institute of Law students who were able to complete internships at the partner universities of RUDN University. Some of them have already returned with new impressions and useful experience, others are abroad and continue to study. We talked with the students and found out how the adaptation to the new university was going on, what made studying different and how the internship helped defend their thesis.