RUDN University Open Olympics in Ankara
15 November, the RF Center for science and culture in Ankara hosted RUDN Open Olympics for foreign citizens where Bachelor students from various Turkish cities and towns graduating in 2018, took part. E.Sheikhov, Head of Rossotrudnichestvo welcomed the participants and introduced education and research projects and the functions of the Agency of selecting foreign citizens who want to study in Russia.
Larisa Efremova, Vice-Rector for international activity talked about the University international activity noting the importance of increasing the number of Turkish students in RUDN and wished good luck to the Olympics participants.
The Olympics was held on maths and society studies, the winners will choose one of RUDN Master programs and participate in «RUDN brilliant students» contest to get a 25,000 rubles per month scholarship.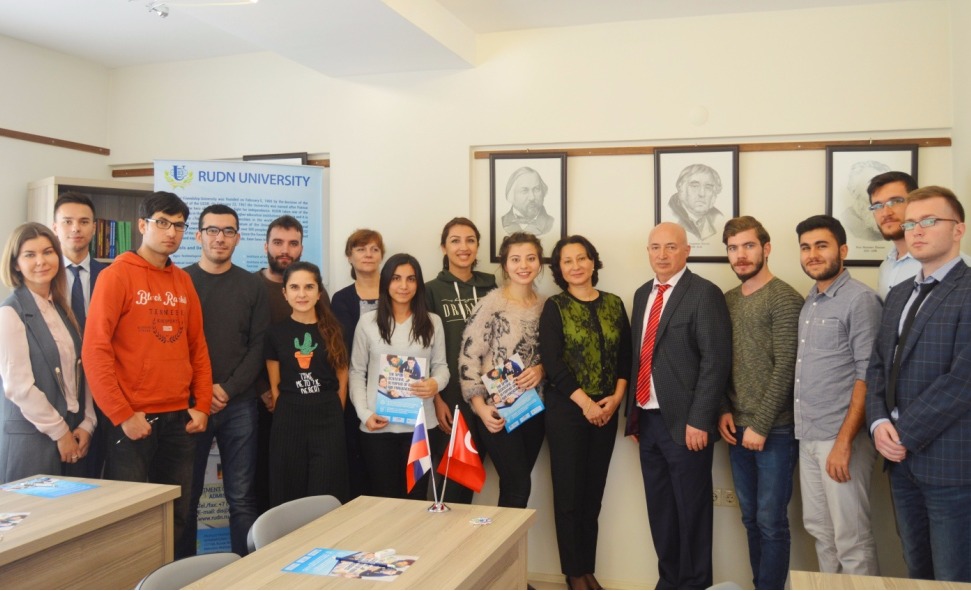 International cooperation
20 Oct
An Olympiad for schoolchildren, an exhibition for applicants, an alumni forum... RUDN University delegation visits Mongolia
October 5-8, 2022, RUDN University delegation paid a working visit to Mongolia. During this period, representatives of the university held RUDN University Open Olympiad, met with applicants at the education exhibition and took part in the forum of Mongolian alumni.
International cooperation
07 Oct
RUDN University and the Cyprus University of Health and Social Sciences agree to cooperate in the field of medicine
September 30, 2022, RUDN University received a delegation from the Cyprus University of Health and Social Sciences. The Cypriot side offered cooperation in the format of academic exchange for students of "General Medicine" and "Dentistry". It is also challenging to create two-week summer / winter schools for Cypriot students of "Dentistry".
International cooperation
05 Oct
The delegation of RUDN University visits 5 universities in Sri Lanka
September 25-28, a delegation of the Peoples' Friendship University of Russia headed by Vice-Rector for International Affairs Larisa Efremova visited five universities of the Republic of Sri Lanka.