The Institute of Applied Mathematics and Telecommunications holds the IX International Congress of Ultra Modern Telecommunications and Control Systems ICUMT in Munich (Germany)
The delegation of RUDN Institute of Applied Mathematics and Telecommunications headed by professor K.Samuilov attended the IX International Congress of Ultra Modern Telecommunications and Control Systems in Munich (Germany).
6 - 8 November, 2017, RUDN University, Brno Technological University (Czech) and Tampere Technological University (Finland) held the IX International Congress on Ultra Modern Telecommunications and Control System, ICUMT (http://www.icumt.info/2017/).
The Congress is traditionally held with the support of IEEE (Institute of Electrical and Electronics Engineers), the materials being published in a collection of articles indexed in Web of Science, Scopus and IEEE Xplore.
The meetings were held in the frame of two main tracks – telecommunications and control as well as workshops. One of them - the International Workshop on Applied Problems in Theory of Probabilities and Mathematical Statistics, APTP+MS, has long been held by RUDN and the RAS Federal Research Center «Informatics and Control».
RUDN delegation comprising 15 people delivered 18 reports reflecting results of research projects («Advanced research of 5G wireless IoT nets» supervised by K.Samuilov, «Elaboration of mathematic models and their analysis methods for IoT infrastructure functioning quality assessment» supervised by Y.Orlov and Y.Gaidamak, «Computer modeling and computational-analytical methods of research of complex physical and technical systems and info-communicational technologies» supervised by A.Kryanev and L.Sevastianov) and presented results of research of the Center for modeling hi-tech systems and info-communications.
In 2017, the Congress is organized in the frame of 5-100 Project.
We invite you to participate in ICUMT in October 2018, at RUDN University!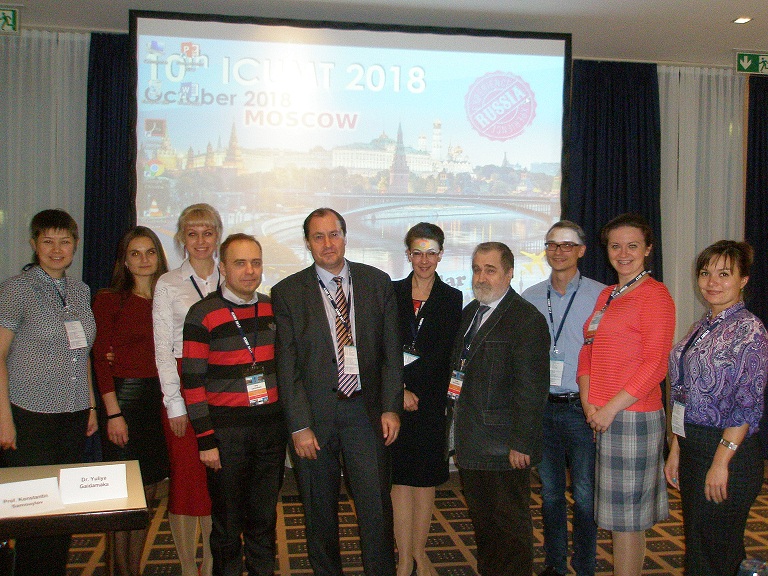 Science
11 Aug
RUDN University doctors evaluated the effectiveness of hernia treatment with a mesh endoprosthesis
RUDN University doctors have followed the recovery of patients after the treatment of a postoperative hernia using a polypropylene mesh-endoprosthesis.
Science
09 Aug
RUDN University mathematician named the main problems of autopilots when detecting pedestrians
A RUDN University mathematician with colleagues from Egypt, Saudi Arabia and China has collected the latest research in the field of deep learning for detecting pedestrians for vehicles with autopilot. The authors identified weaknesses and outlined targets for further research.
Science
07 Aug
RUDN engineer propose a green split system in houses using ground warmth
A RUDN engineer with colleagues from Iran proposed a new model for cooling and heating indoor air using soil energy. This eco-friendly approach is completely harmless and allows you to change the air temperature by 21%.